I heard this phrase a couple weeks back and thought it an instant classic, the perfect shorthand for those moments when life gets a little too fractured, too fragmented, too…out of balance or koyaanisqatsi, referring to that 1983 art house movie staple by Godfrey Reggio which takes as its title the Hopi word for "life out of balance." When the world gets too koyaanisqatsi is precisely the moment when you'll want to have the garden in order. So I sweep, clip, move plants, move pots, pot up seedlings, add buckets of compost, sweep some more, knowing how appreciated the work will be when the center, for whatever reason and however briefly, does not hold. A little secret — koyaanisqatsi trembles before gardens. Really.
The importance of keeping an eye out for koyaanisqatsi-fighting plants cannot be overstated.
Centaurea clementei seen in Dustin Gimbel's garden.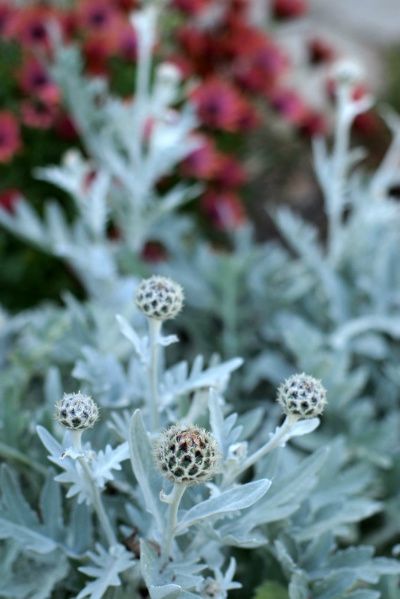 Nameless kniphofia in bloom in my garden, rendered anonymous by countless moves.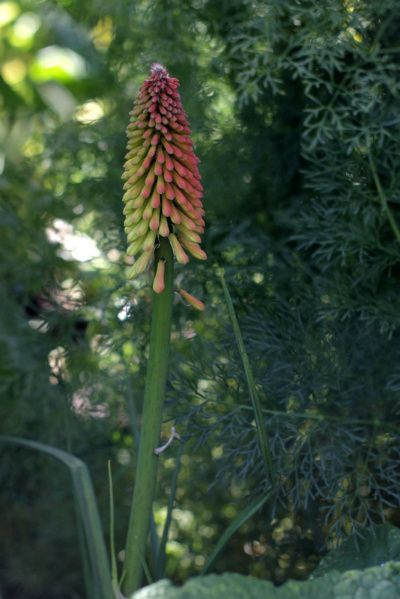 Gardens, my preferred koyaanisqatsi buster.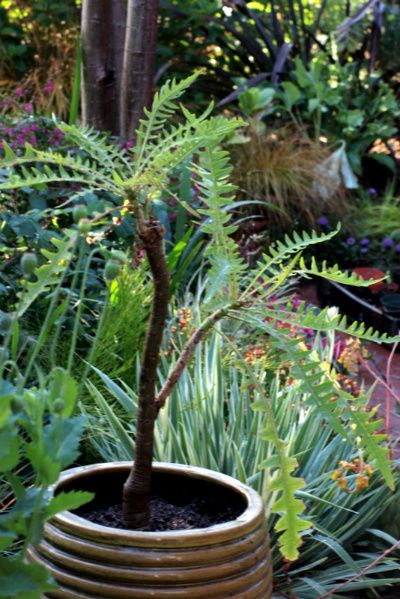 (Thanks for the sonchus, Dustin!)