Sub rosa footage taken through the kitchen door window late in the evening two nights ago.
We thought a possum might be responsible for what was becoming the nightly theft of cat food, and that was exciting enough to contemplate.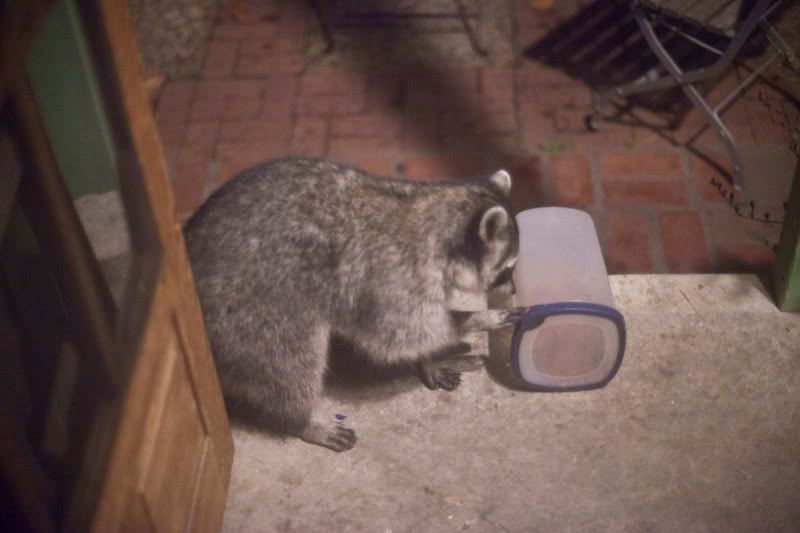 I'll have to explain that living solidly in urban Los Angeles as we do, our own neighborhood running a huge deficit of parks, with the surrounding fauna mostly dogs, cats, and birds, this thrills us no end.
Obviously, we're just not staying up late enough to absorb the entirety of wildlife that visits the garden.
Awed whispers described his girth and beautiful coat. Someone murmured in appreciation, "How dexterous he is!"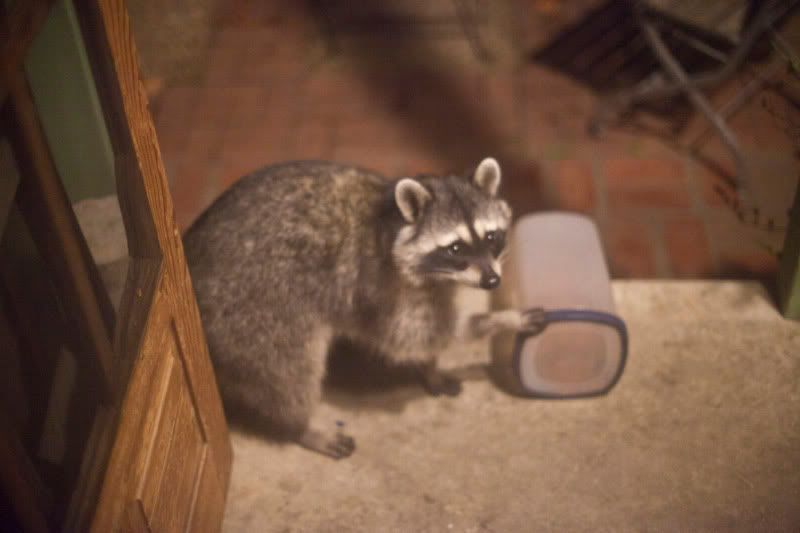 Dexter did manage to knock the container off the porch, open the lid, and eat the contents, which wasn't much.
But still, we don't want to turn Dexter into a dependent softie, so we're bringing the cat food container in at night.
I'd prefer his appetite stay keen, omnivore that he is, for my garden snails.