I bet my neighborhood is not unique in offering examples of a wide variety of garden styles. There is ample representation from the meticulous lawn-and-hedge contingent, a style that dovetails nicely into holiday decorating. Many argue that lawns, while not really ever put to much practical use by their owners, can be important for adding a psychological "breathing space," but I have noted a practical adaptation in use during the holidays which must be acknowledged in their defense. And that is their utility as the perfect launchpad for oversize, inflatable holiday decorations. No photos of this style are available, since the snowmen and santas are currently collapsed in a heap on their lawns and come to life only at night, something like this snowman:
It seems poor taste to mix a snarky tone with that lovely little movie, but that's the holidays for you, a whiplash ride between the high and the low.
Back to the survey of neighborhood garden styles. Another popular local garden style might be described as "If it's free, it's going in the ground." This style can derive from sentiment or cost effectiveness, or maybe a combination of the two. Whatever its origin, it can be identified by heavy reliance on florist gift plants, such as chrysanthemums and, yes, the poinsettia, such as this example of a poinsettia reaching tree-like proportions one street over from mine.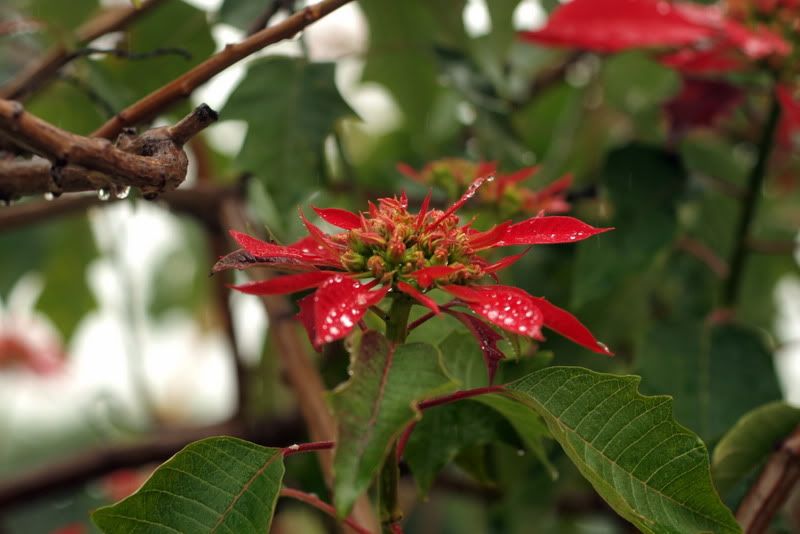 Over 8 feet tall at least, the renegade poinsettia somehow shakes off the growth hormone hangover and re-acquires its natural rangy growth habit.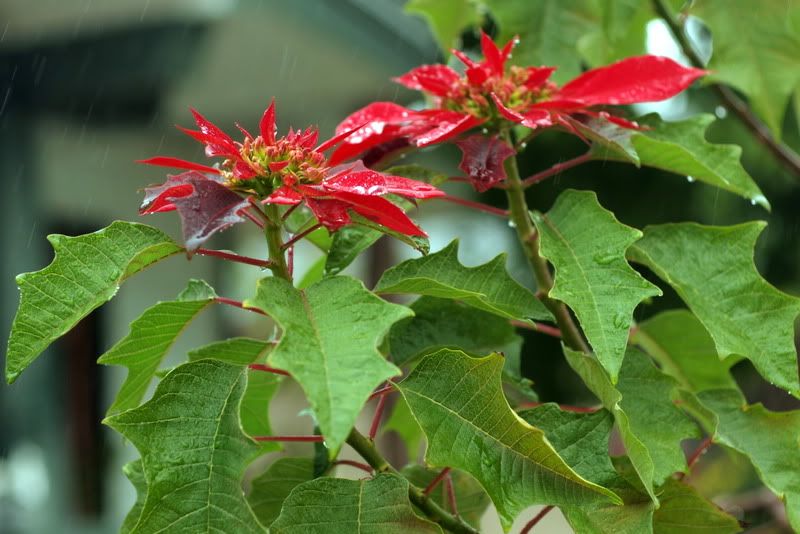 The poinsettia has to be my least-favorite euphorbia, but I appreciate the culturally rich tradition giving rise to its becoming synonymous with Christmas.