Under a spreading chestnut tree, the village smithy stands. The smith, a mighty man is he, with large and sinewy hands. And the muscles of his brawny arms are as strong as iron bands.
The Village Blacksmith by Henry Wadsworth Longfellow
Got everything you wanted for Christmas? Possibly while thoughtfully holiday-shopping for gardening friends at Dirt Couture, Cindy McNatt's astutely curated boutique of hand-made garden sundries, you came across a couple of trowels whose tantalizing sturdiness and clever ergonomics gave you pause. You instantly desired one for yourself, of course. But, truly, this is the sort of indispensable tool we should be giving every man, woman, and child we know. There it gleams on Cindy's website, the steely potential for a lifetime of digging, crisp and pristine, displayed against a clean white background. But have a look at the fire in which it was born.
MB Maher has been working on a photo-essay of artisans and craftsmen and in spring 2010 visited Bob Denman, blacksmith and owner (with his wife Rita Denman) of Red Pig Tools.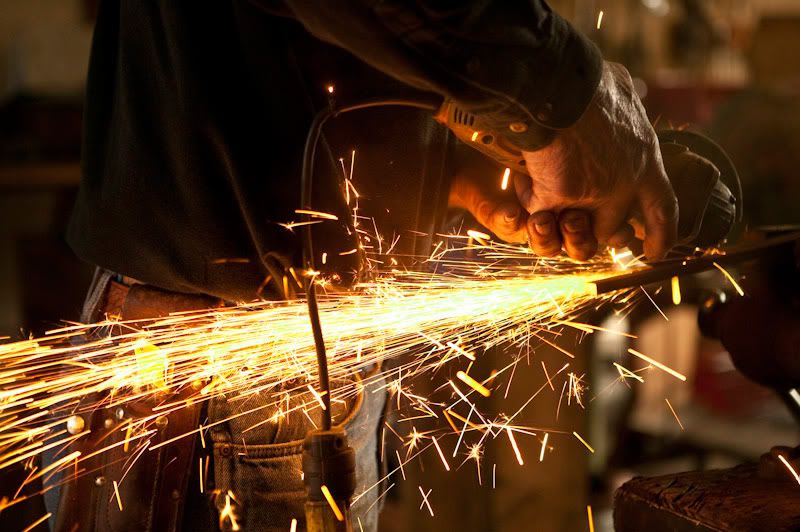 The bone-true craftsmanship in each of these hand-forged tools is pounded and fired into existence in Bob's workshop in Boring, Oregon.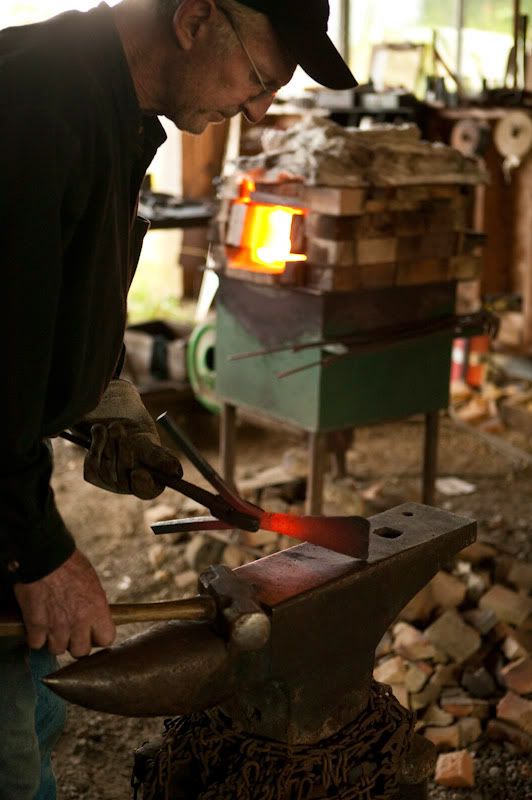 The anvil is wrapped in chains to deaden and muffle the deafening strikes against iron.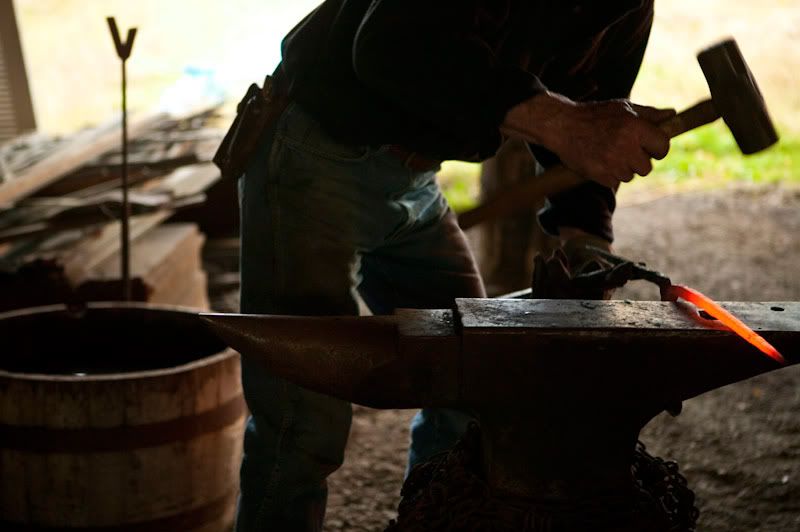 You can hear him swing his heavy sledge, with measured beat and slow, like a sexton ringing the village bell, when the evening sun is low.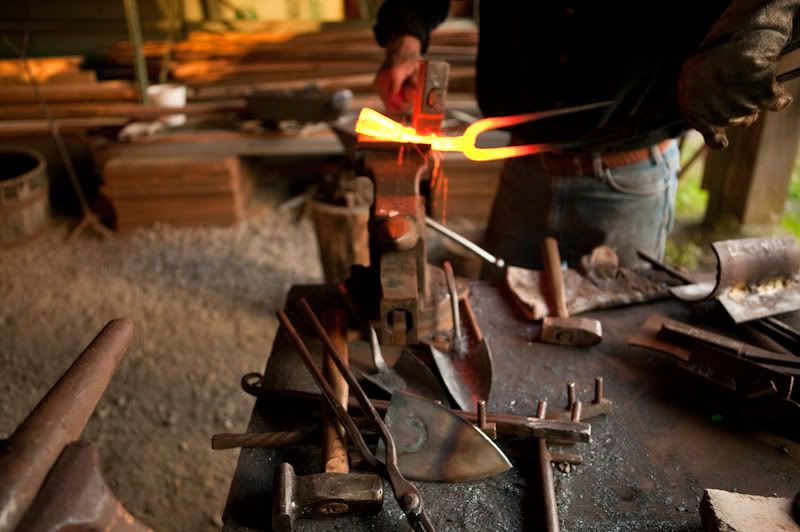 How does a former ad man slip into the mythic life of a blacksmith?
Part of the answer involves a restless intelligence, motocross, knee injuries, and a unique design for work pants with built-in knee pads appropriated by a now-defunct purveyor of English garden tools, with just a smidgen of payback for that treachery. "Instead of suing, I thought I'd take a bite out of their business by making tools."
Notwithstanding England's long and deserved reputation, some of the very best garden tools in the world are now made on this side of the Atlantic.
Such as this fire axe.
And dibbles, grubbers, and cultivators of obscure name and origin. Bob keeps a collection of antique and rare tools he finds at junkyards, flea markets, and estate sales, preserving and learning from a legacy of blacksmiths stretching back centuries to the dim stirrings of the Iron Age.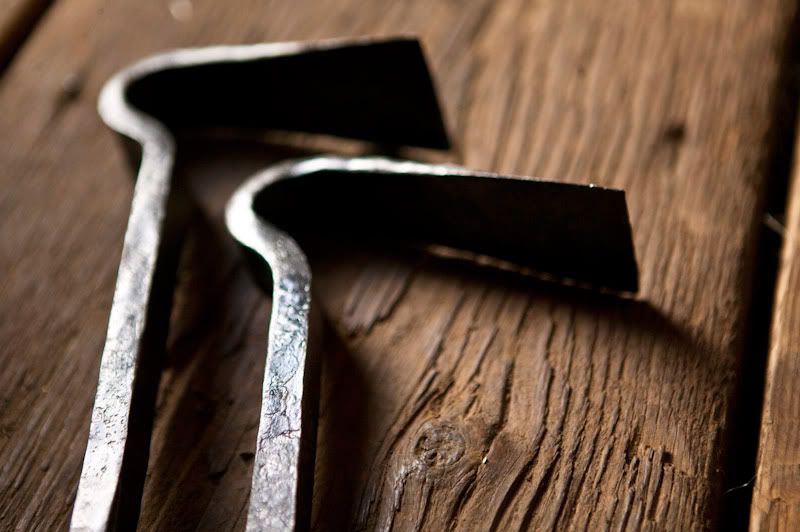 Bob's guarantee: "Your life or mine, whichever ends first."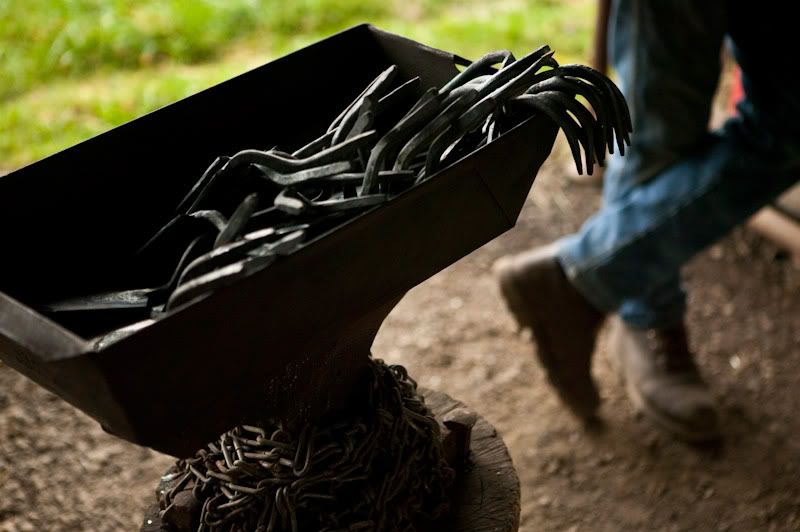 With the recent resurgence in vegetable gardening, whether you double-dig or not, tools that can handle intensive use will be the mainstays of the garden shed.
And if you can't find that raspberry cane cutter, Bob probably has the antique tool in his collection for a model to customize a new one.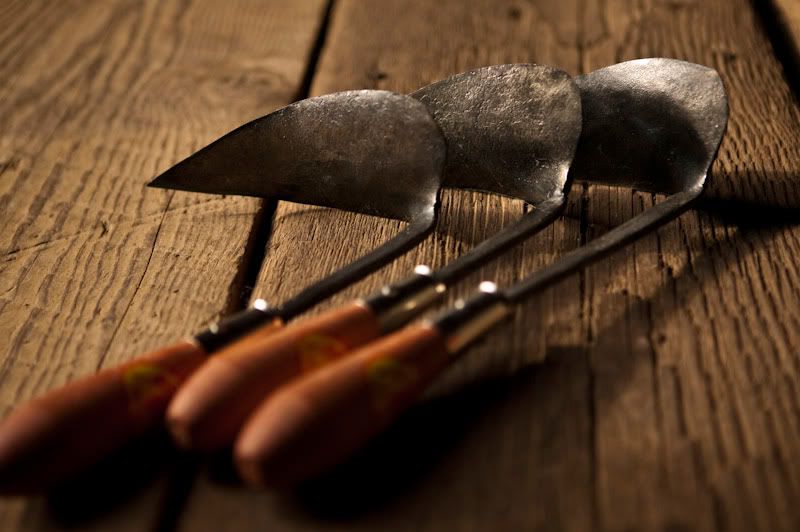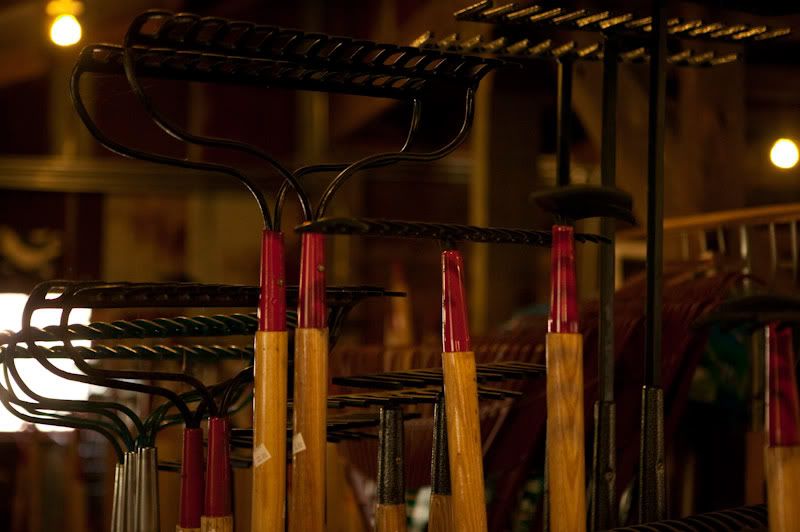 All photos by MB Maher.