This morning's LA Times had a piece by Sam Watters via his Lost LA column on the neo-Egyptian den mapmaker magnate Andrew McNally had added to his Altadena mansion after being wowed by Egypt's display in Chicago's 1893 World Fair.
(I had to check if World Fairs still exist, and they do. Start saving your pennies now for the next World Fair, Expo 2012, to be held in Yeosu, South Korea, themed "The Living Ocean and Coast.")
Photo from Archives of Pasadena Museum of History

As I sleepily scan through Mr. Watters' short piece, that name snags me. McNally. Drumming fingers on desk…McNally, McNally…oh, that McNally!
Last August MB Maher and I stumbled onto this fabled property and had a brief outdoor tour. A brief and odd outdoor tour. (Post here.) At the time, McNally was just a name on a map to me. The Egyptian Revival parlor referenced in the article was contained in a 25X25 foot addition. Perhaps the wing containing the octogon-shaped fantasy room is off to the right in the photo below, not captured by MB Maher's photo.* Mr. Watters says the Neo-Egyptian furnishings no longer survive, a shame to dismantle such single-minded whimsy. I wonder if this man famous for maps traveled anywhere outside the U.S. other than the passage to get here from Ireland to become a printing shop apprentice for $9 a week.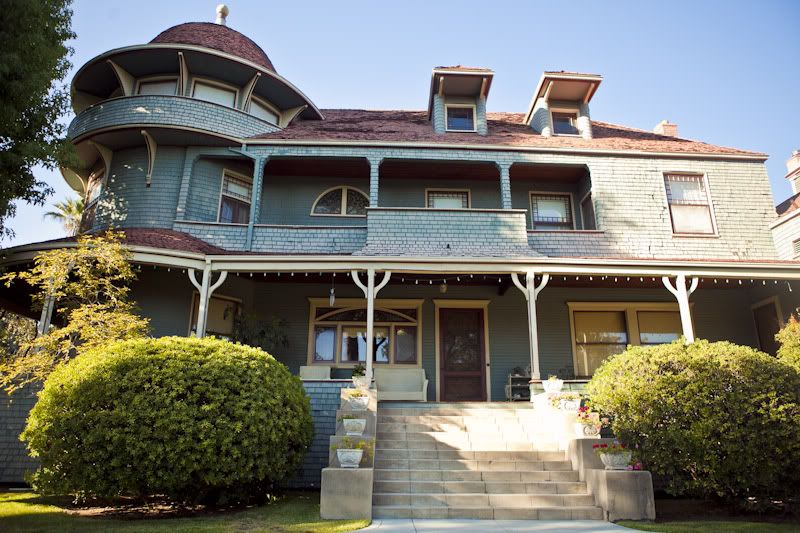 The porch.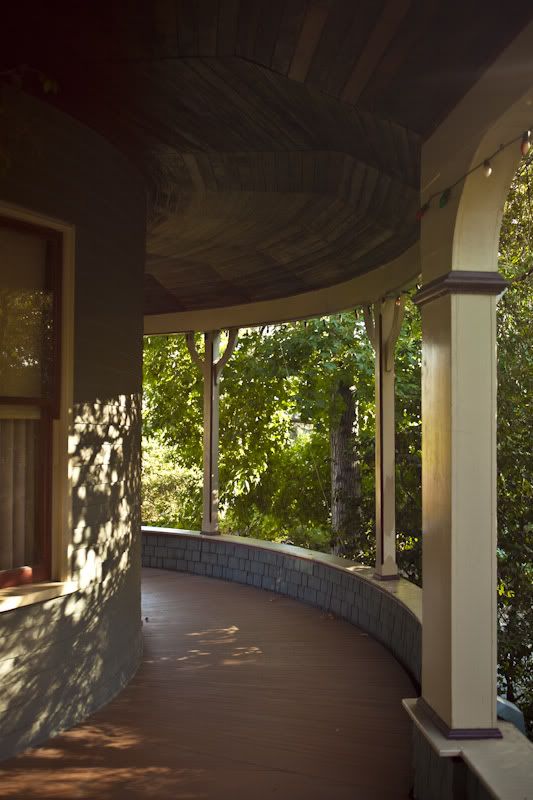 Not an Egyptian Revival urn.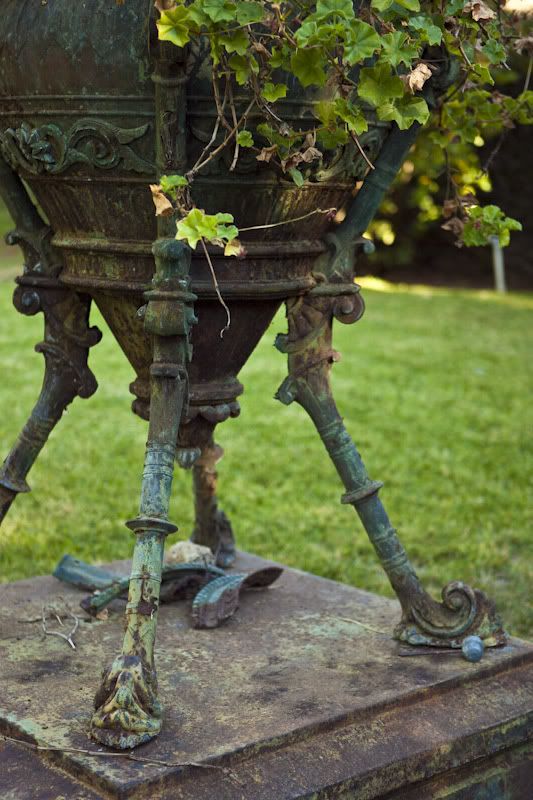 The now birdless aviary.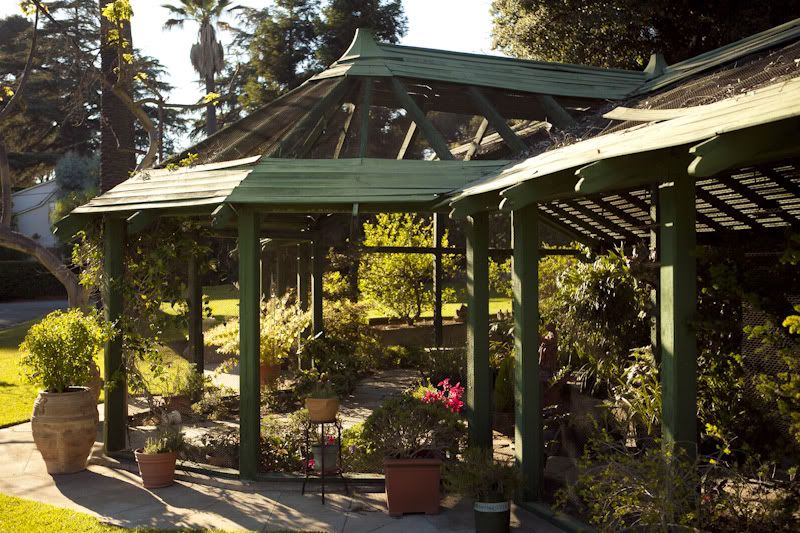 I wish I'd had one of Mr. McNally's Road Atlases with me yesterday. The GPS was worthless.
(*Edited: From the Wikipedia entry: "In 1894 the one and a half story Smoking Room was added to the southeast corner of the house." My emphasis.)