On the trip to Lotusland last week, on arrival looking for a 7:30 a.m. cup of coffee, found next-door to The Sacred Space.
Which is where I sipped my coffee and took these photos April 13, 2011. (My oldest brother was a "surf bum" for a while in Santa Barbara, and years ago we camped on the county beaches. And that's all I really know about Santa Barbara and its neighboring towns, like Montecito, where Lotusland is located, about two hours north of Los Angeles. Obviously, I need to shake the sand out of my shoes. Debriefing my mother over the phone this morning on her senior bus trip Sunday to see the Ramona pageant, she informed me excitedly that there are 58 counties in California. Seems you get out more as a kid on school bus trips, then pick up where you left off as a grey-headed senior.)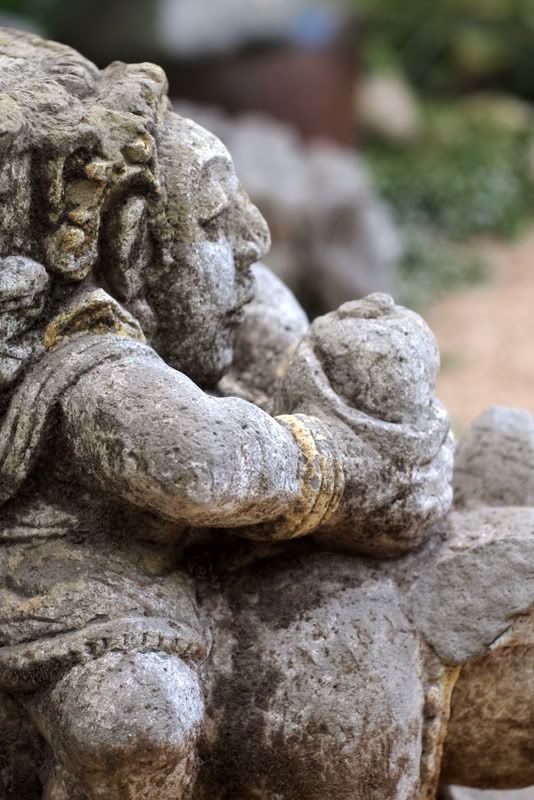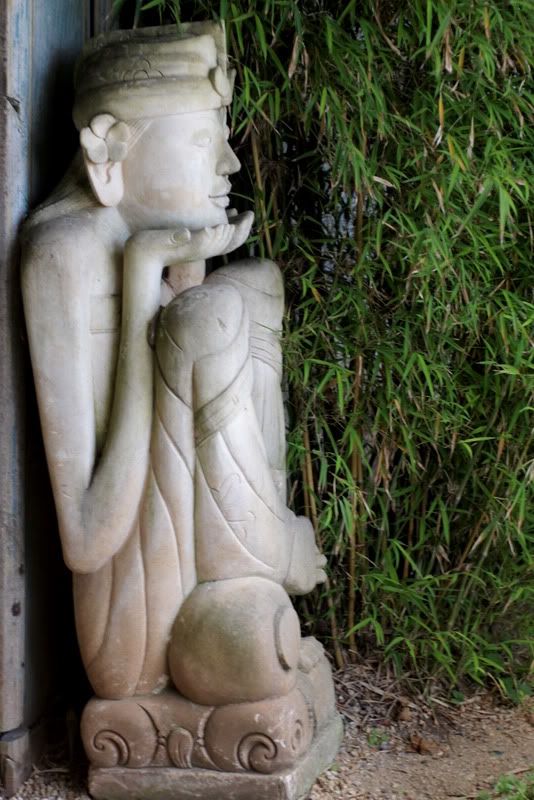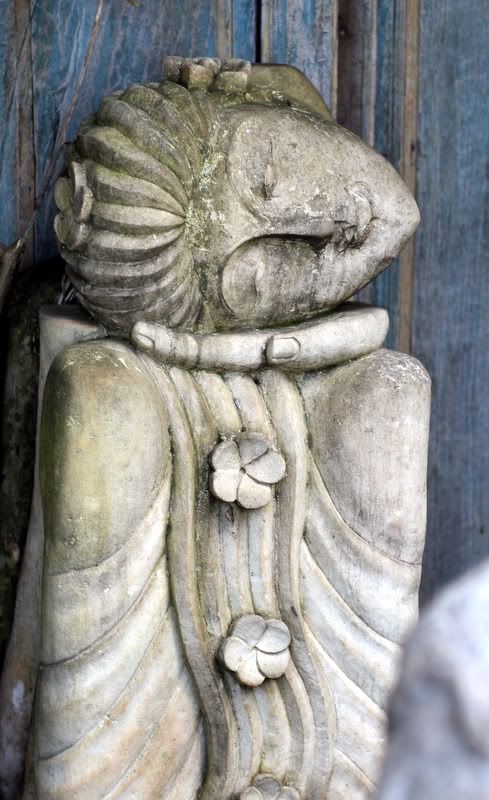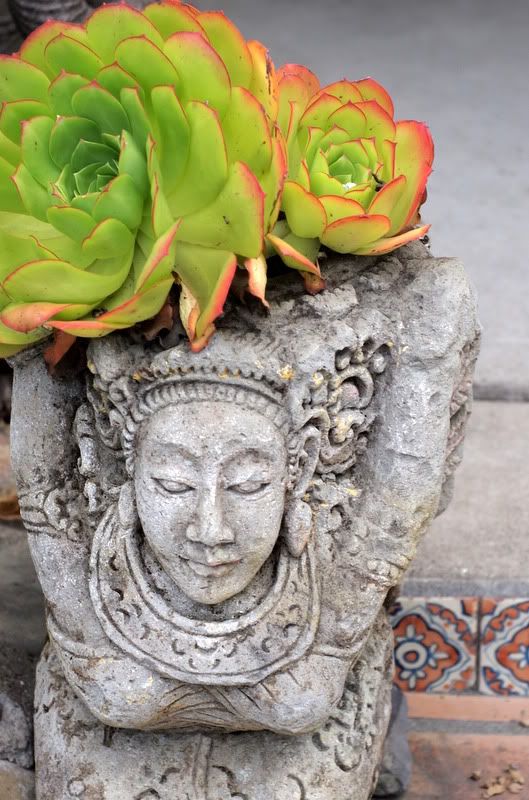 A market which caters to surfers next-door to an outdoor collection of brooding spiritual stone sculpture, all within spitting distance of Highway 101.
Ah, Santa Barbara.