As garden space shrinks, the focus becomes ever more minute, with no strip of soil too narrow to remain unexploited.
For example, I'm really starting to work the back porch. Every inch, as in the crevice between porch and brick path.
Poppies on March 19. Astonishing how lush plants can grow in so constrained a space.
The insect life on these half dozen plants was a joy to wake up to for the couple months the poppies bloomed.
Busy, noisy little back porch.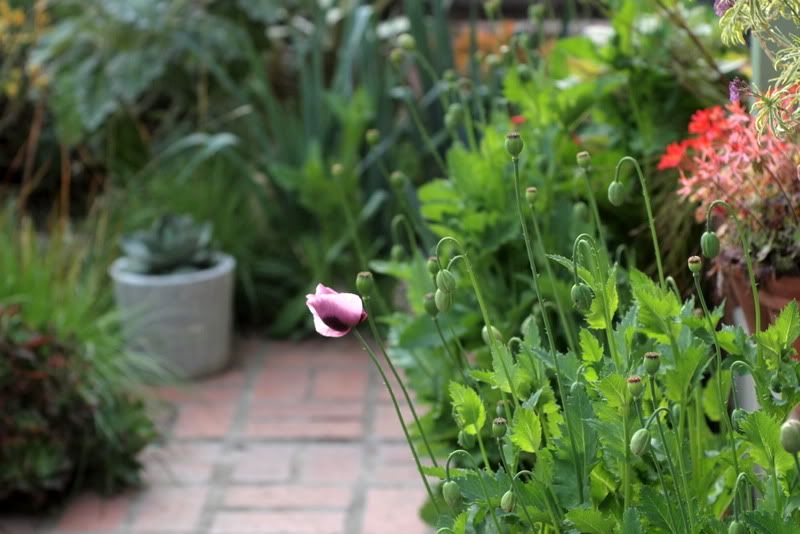 A previous owner redid the old, circa 1919 back porch and added the brick pathway.
The wood form for the concrete porch gradually rotted away, and over the years opportunistic poppies have begun to self-sow in the cool root run between porch and path. Facing south, by May the sunlight is too intense for the potted plants that sat on the porch all winter, and the poppies have gone to seed.
Now little succulents are tucked in where the poppies previously stretched their long tap roots.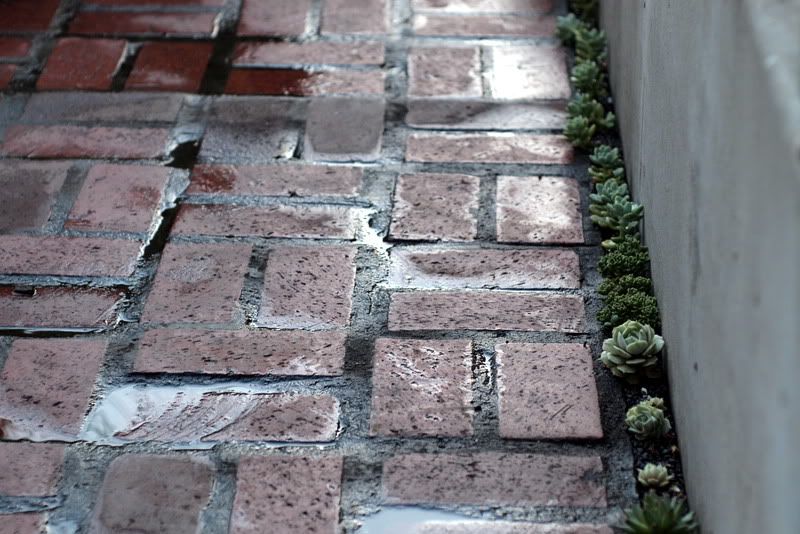 I love how the whole character has changed and become more austere. Hunkered down and ready for the long summer.
Most of these succulents were pups from garden plants, with some cuttings of Aeonium sedifolium tucked in.
I'll probably pull up the succulents in fall, fattened up for pots or elsewhere in the garden. The poppies will return next winter.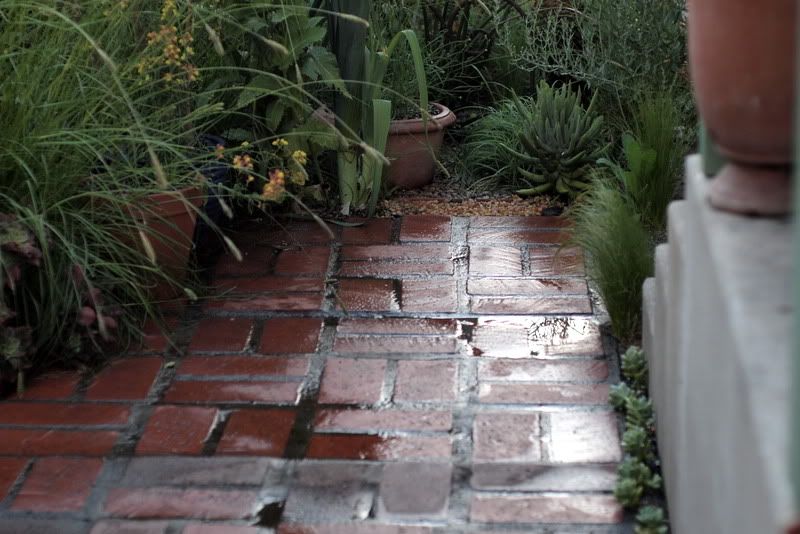 Despite a few friendly questions ("How long are these poppies going to be here exactly?") everyone seems to be adapting to the porch doing double-duty.
The door still swings wide. Watch out for and minimize tripping hazards, of course.