A sunny day at the flea market brings its unique brand of hangover. An unfocused listlessness follows the rest of the day.
The adult equivalent of the delicious exhaustion I'd feel as a kid after spending a whole day at the beach getting pummeled by sun and waves.
Shuffle, shuffle, stare, swivel, stop, investigate. Shuffle, shuffle. Repeat.
Marty had to admonish me several times to stop bumping into people.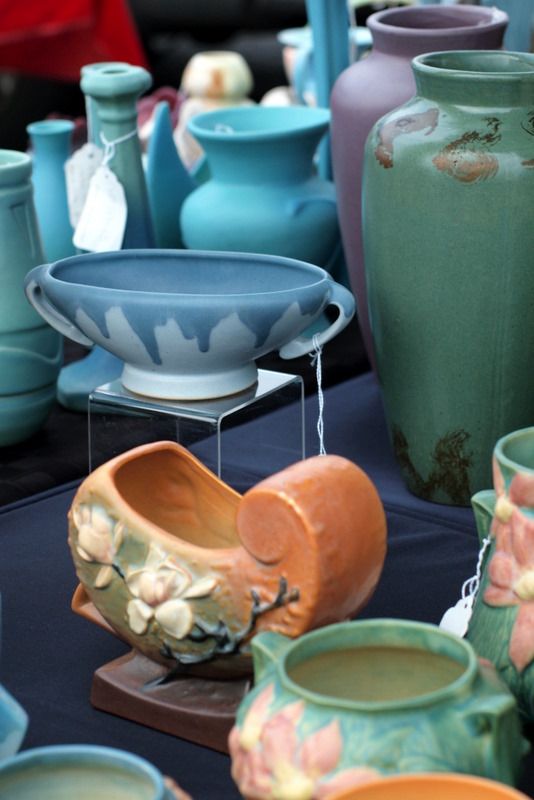 Table after table of the pottery I refuse to collect anymore. But so temptingly arrayed.
A dionysian atmosphere pervades the aisles. Cigar smoke wafts through the crowds at 9 a.m., along with a permissive spirit that puts a beer into many of the men's hands before breakfast.
I stuck with coffee.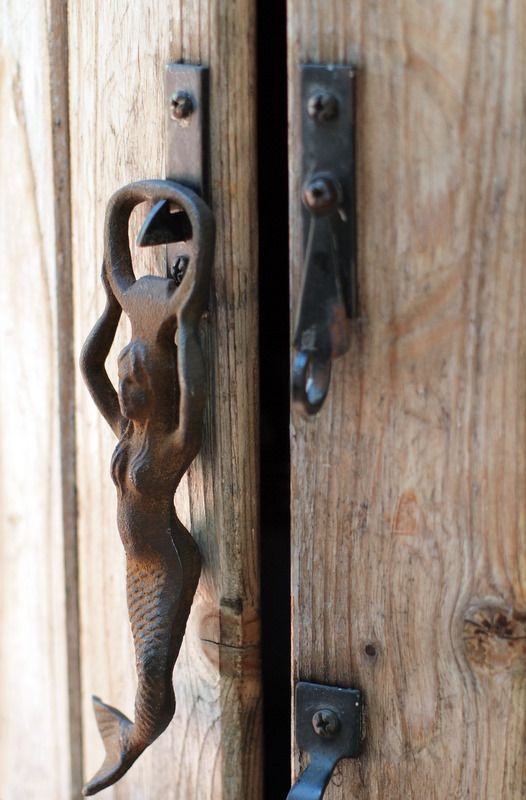 This little siren called out to Marty, who has worked on the ocean over 30 years. A mermaid "church key."
And the mass hysteria incited by these stacks of wooden crates! Who can say why so many were mesmerized by this display and wanted to possess an agricultural artifact for $10?
And that's for the smallest size. Every flea market has its own zeitgeist.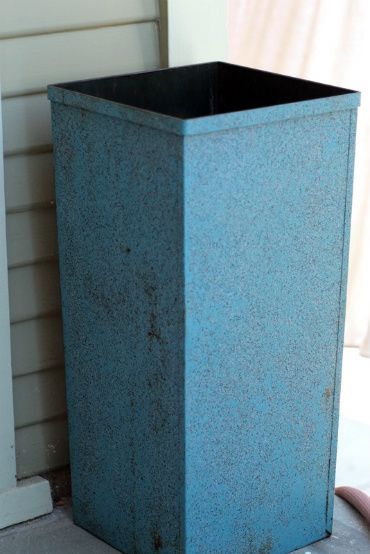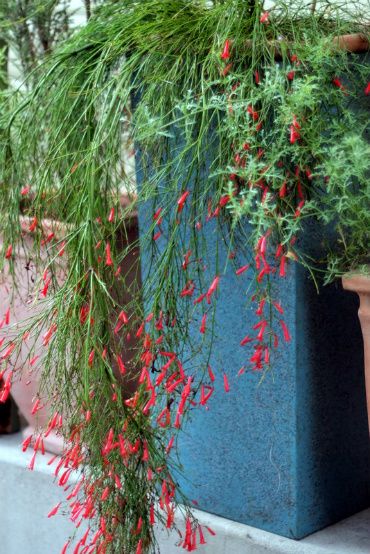 This tall, inexpensive fifties metal trash can looked promising as a cache pot. Sure enough, at home the square pot of Russelia equisetiformis slipped right in.
I was very tempted by some large Japanese fishing boat flags to dress up the fence or rig as impromptu shade but made an insultingly low offer.
A pair of matching iron jardinieres for tulips this spring were out of my range too. There's a real knack to bartering I've yet to grasp.
I usually offer half the listed price, get rebuffed, then slink away into the crowd.
Sometimes, like today, I then send Marty back to buy the object at full price while I hide in the next aisle over.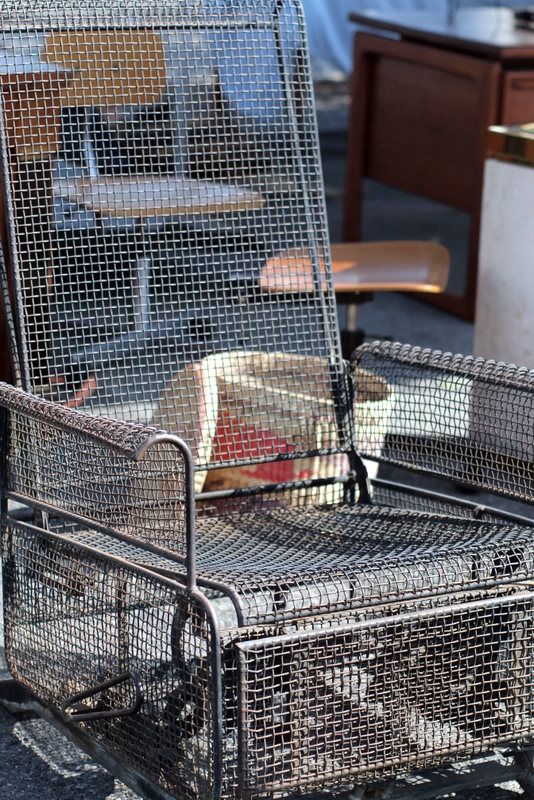 A poor photo of a remarkable chair, a mesh steel lounger via the lever on the lower left. The man eyeing it alongside me wanted it for his living room, not outdoors.
Priced at $1,500. When I doubled back for a photo, it was guarded by prospective buyers, in the process of being purchased.
Some really interesting plant vendors too. Unusual flower bulbs from Thailand were on sale today.
I overheard a vendor say she's giving up on flea markets and in the future selling exclusively through eBay.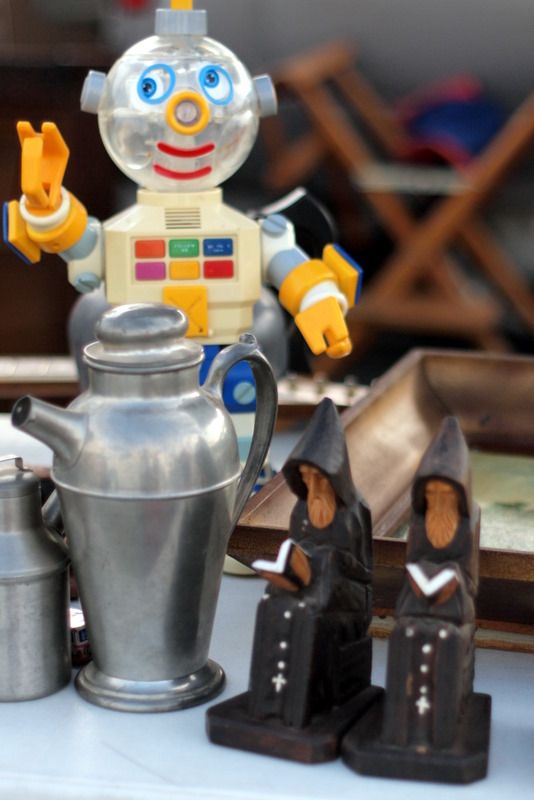 Try to imagine a world without flea markets or bazaars, without the crazy juxtaposition of objects like these prayer monks and robot.
Impossible!
The Long Beach Veteran's Flea Market is open the third Sunday of every month.