"Modern design was born from the marriage of art and industry." – "The Architect and the Painter," Jason Cohn and Bill Jersey
I was worried the exhibit would be over by the time I finally scooted over to Los Angeles County Museum of Art's "Living in a Modern Way," open until June 3, 2012, part of Pacific Standard Time, an ongoing celebration of the works of Los Angeles artists between roughly 1945 and 1980, when the utopian notion of better living through design was taken very seriously.
I could look at chairs all day. This aluminum chair by R. M. Schindler, made for Sardi's Restaurant, Hollywood, 1932-33, could easily inspire an adaptation for weatherproof garden seating.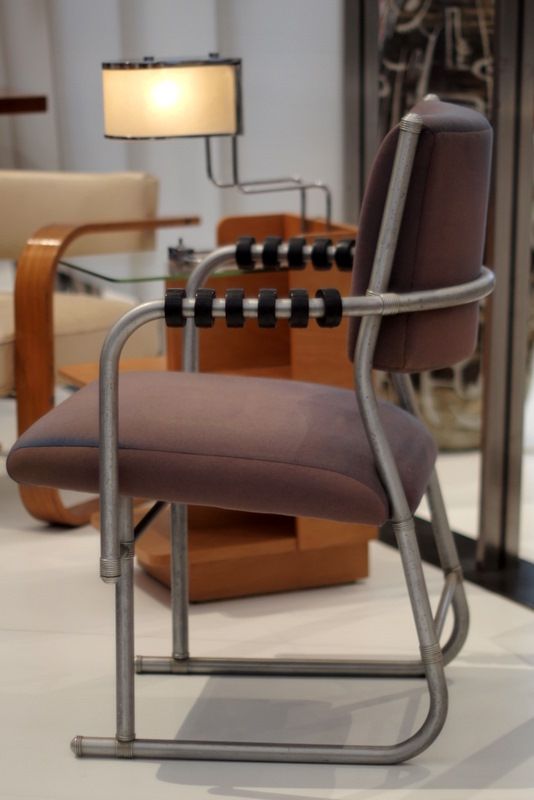 Pottery from Pacific Clay Products and Catalina Pottery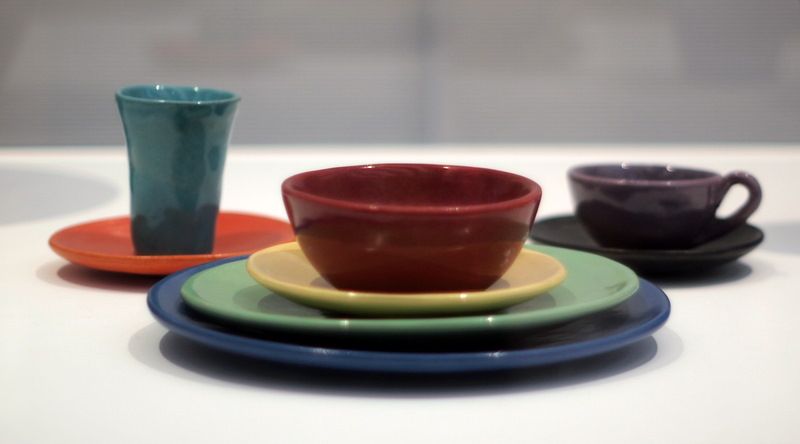 Planted cocktail table by Milo Baughman, 1950.
Clothes, textiles.
Image of textile by Paul Laszlo from Dwell, which also includes photos of LACMA's re-creation of Charles and Ray Eames' Case Study House #8 living room.
Photos were not allowed of this portion of the exhibit.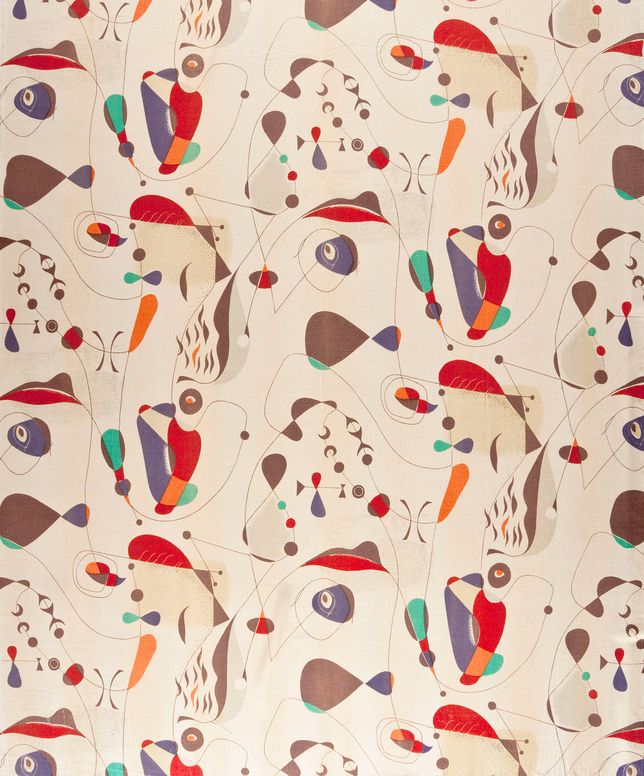 The Eames' DCW (Dining Chair Wood).
Like Steve Jobs, Charles Eames often appropriated other designers' ideas and called them his own. But let's not quibble — there's genius in knowing what to take.
For more on the Eames, check out the documentary "The Architect and the Painter."