From the tenth floor looks like this:
And at ground level.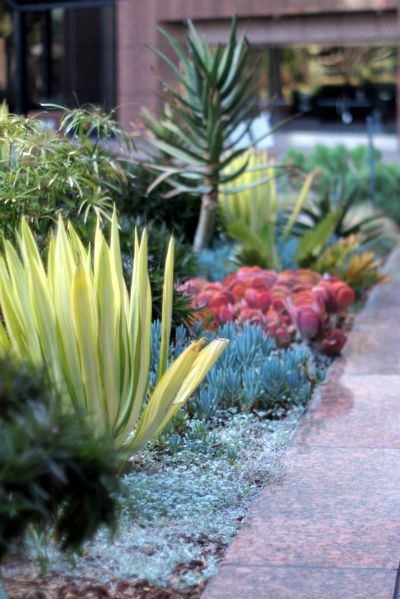 Aloes, furcraea, Kalanchoe thyrsiflora, Senecio mandraliscae, Dichondra argentea.

One of the most successful public plantings of succulents I've seen around town. It's been at least five years since I last visited this address and saw the early stages of these plantings, and it was a delight to see them again today, still beautifully maintained, obviously the work of an adoring plant geek. This type of detailed planting is so easily overrun by the vigorous spreaders like Senecio mandraliscae and S. vitalis, but there's a watchful eye at work here keeping the mature plantings in balance and proportion.

Incredible variety and detail for for intimate revelation.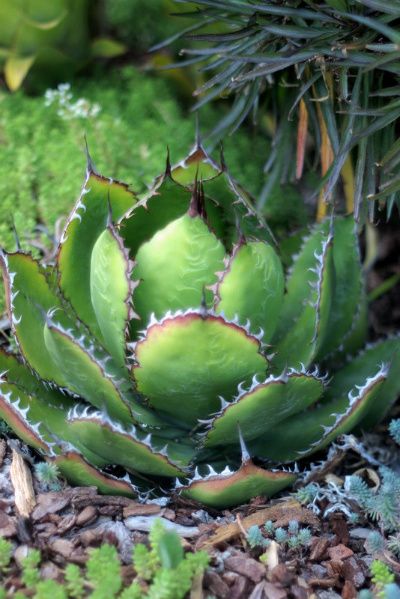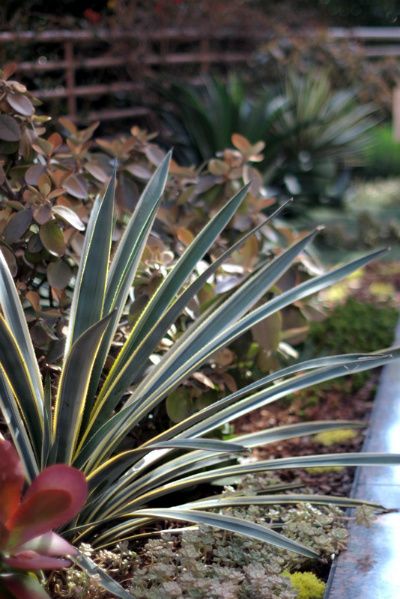 But in large enough swathes to read as gorgeous, abstract ribbons of color from upper stories.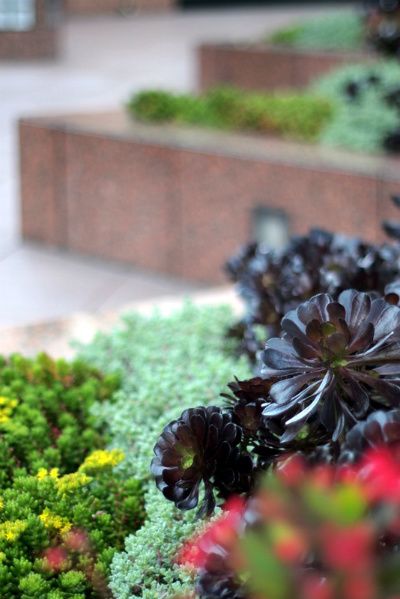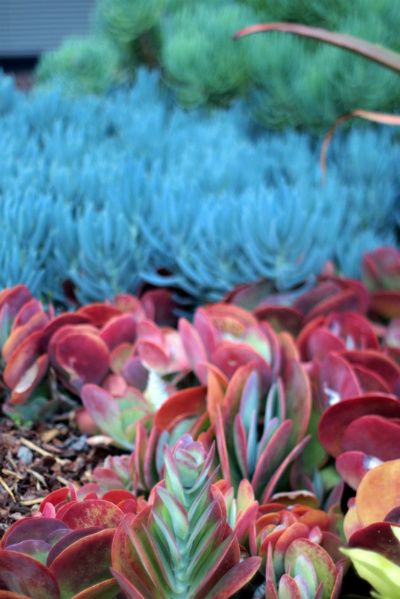 With hidden ponds and streams to discover throughout the labyrinthine gardens.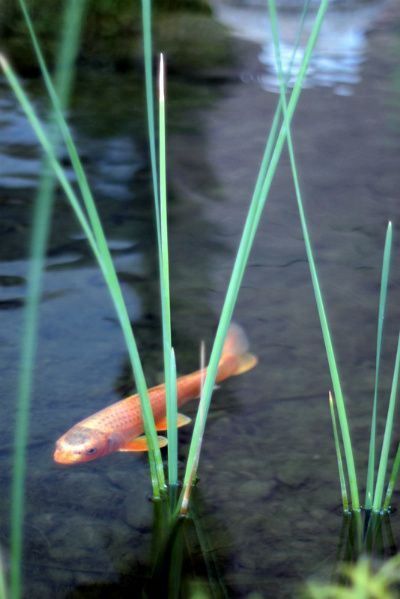 An exciting, energizing view, whether at ground level or from a tenth-story window.
Really brightens up a workday.