It's been chronically drizzly the past few days, perfect weather for thinning and transplanting some broccoli rabe seedlings at my community garden plot. On the drive home I slowed for some interesting front gardens of contrasting character, some shrubby, some sleek and geometric.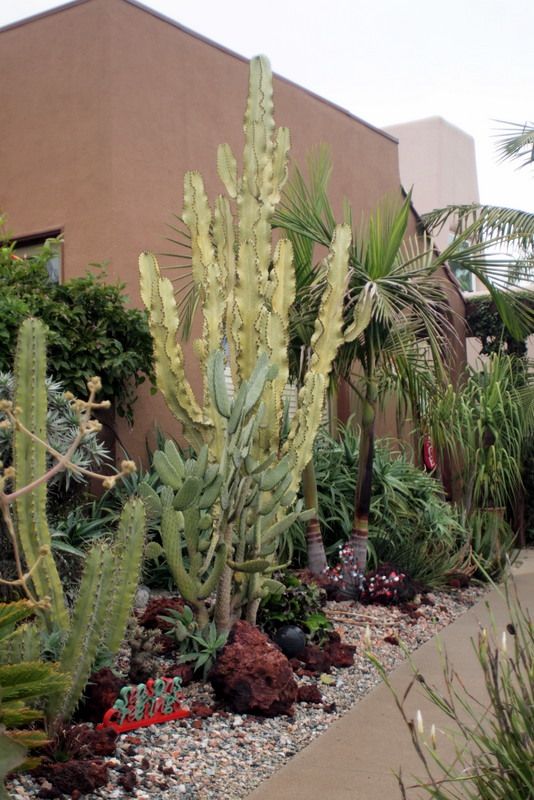 Some collector's gardens, elaborately planted, like this one.
Or spare and simple, like this well-defined study in textures.
The shrub behind the fountain is Phylica pubescens (or possibly Adenanthos sericeus) Agave attenuata, aeonium, maybe 'Kiwi' and in the foreground Cotyledon orbiculata. Where lawn is traditionally rolled out from the front porch to the sidewalk, this bungalow has set a gridwork of crisp pavers on a bed of pebbles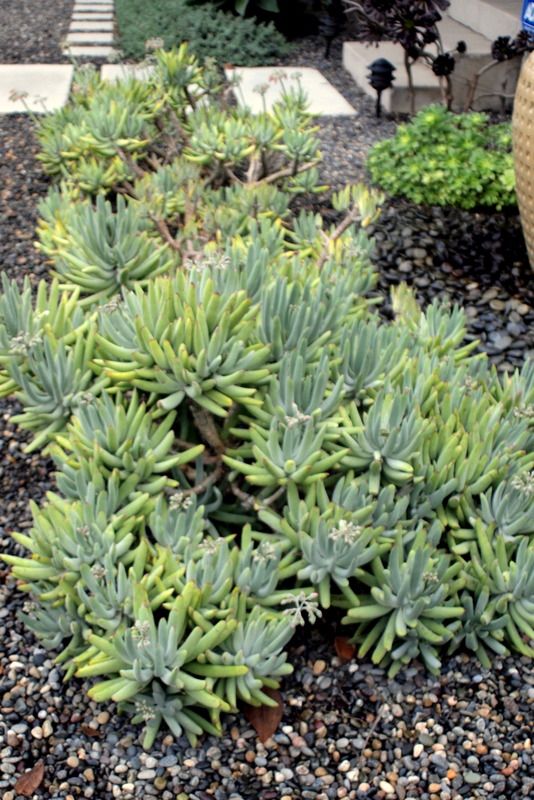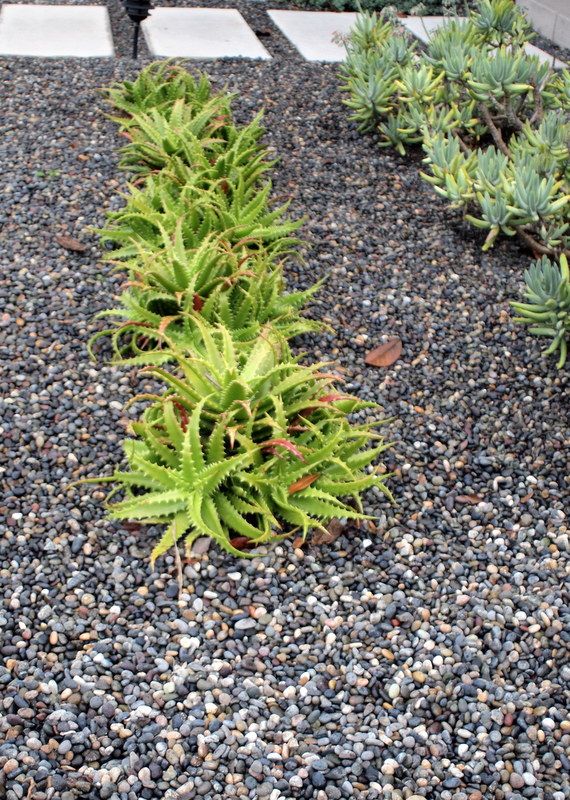 The cotyledon and aloes were planted on a severe horizontal line running parallel to the house, perpendicular to the pavers.
There was a third row of aloes planted alongside that I didn't photograph or even notice until I was leaving, the leaves so charcoal grey they became camouflaged against the pebbles.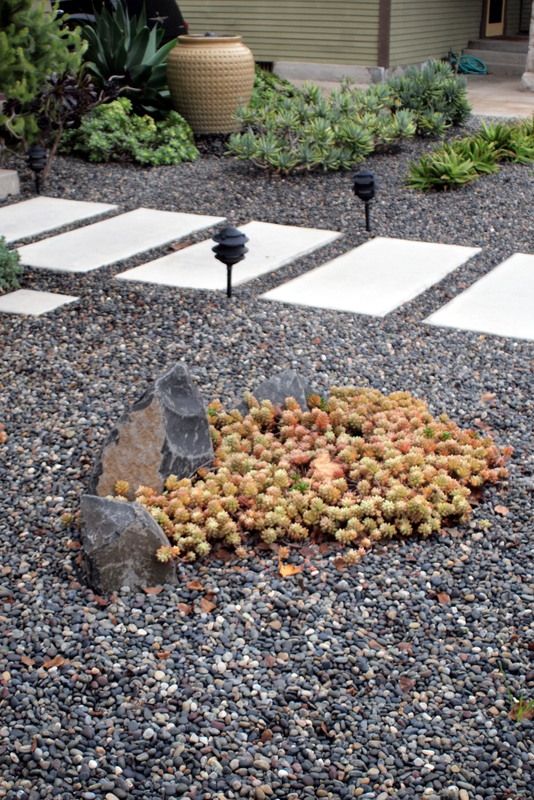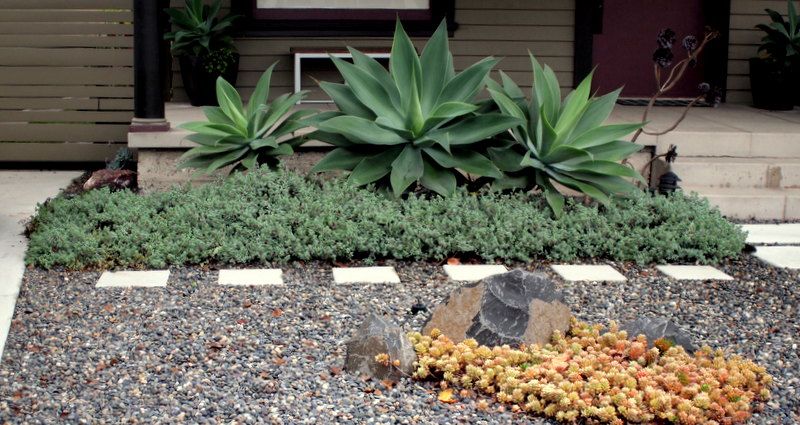 Agave attenuata underplanted with what looks like Oscularia deltoides. I'm not sure what the golden-leaved succulent is in the small rock outcropping, but possibly a sedum.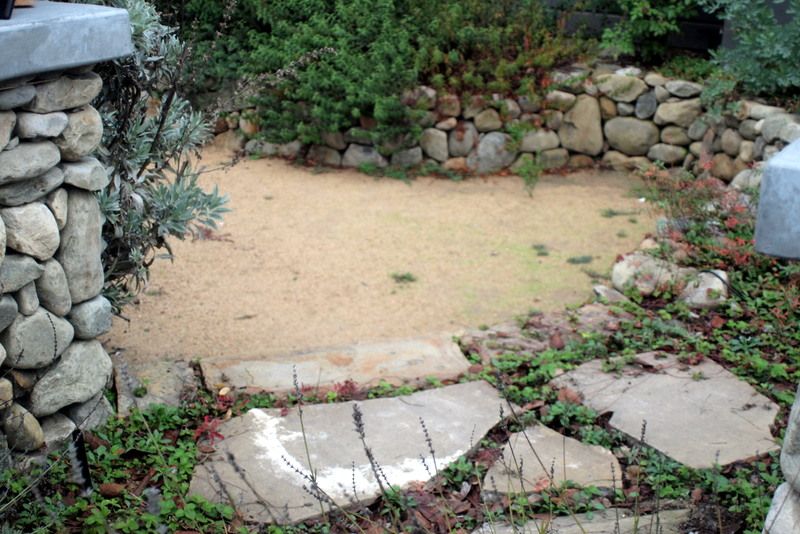 Another front garden had excavated below street grade to lead down into a small amphitheater/anteroom where the front lawn once grew, now surfaced in decomposed granite, bounded by dry-stacked stone retaining walls.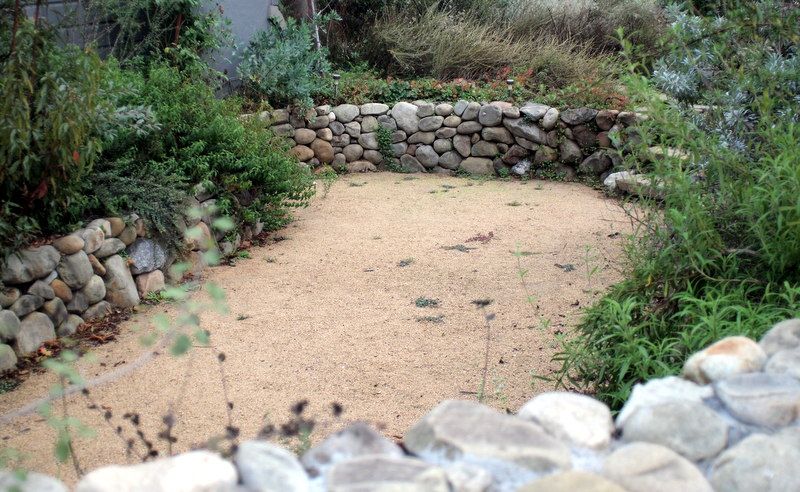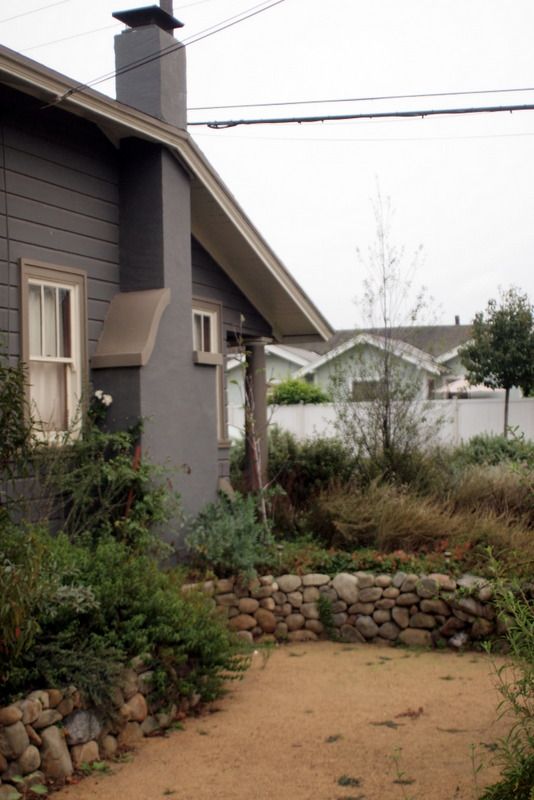 This garden was the opposite of sleek and spare and was very shrubby in character, planted with aromatic and drought-tolerant plants like Salvia apiana, Romneya coulterii, buddleia, westringia, manzanita, pittosporum.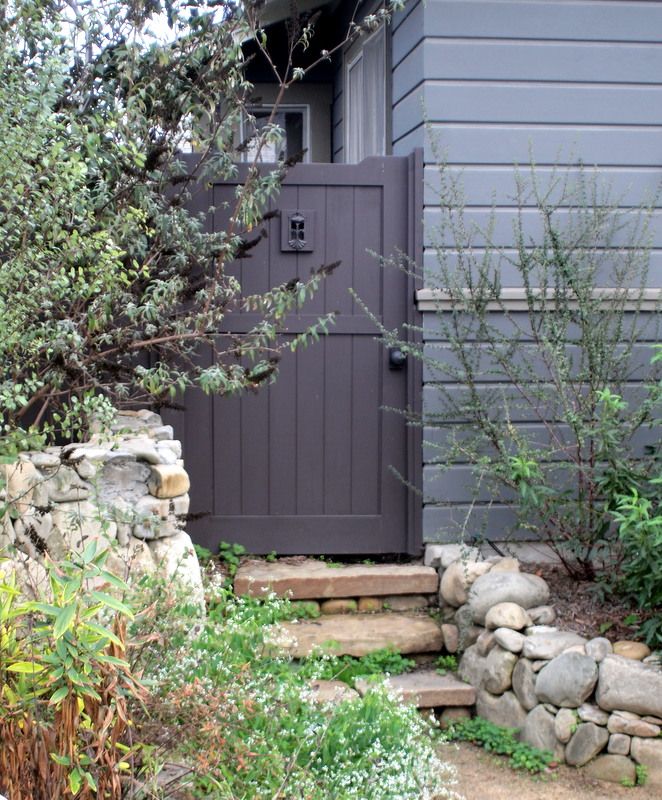 The little amphitheater/courtyard ended in steps leading to the back of the house through a deep cocoa brown door.

Three very different gardens displaying strong, idiosyncratic preferences, all planted for low water needs. Bravo!