On the drive to work this morning, my local public radio station advised that today is a no-burn day.
I had never heard that term before, though I'm familiar with the reasoning behind it:
"A 'no burn' alert is in effect through midnight Wednesday for parts of Los Angeles and Orange counties.
Sam Atwood, spokesman for the South Coast Air Quality Management District, said this is the third time the agency has issued an alert this winter.
'During the winter, we can get these low-level temperature inversions which trap the smoke from the fireplaces low to the ground and can contribute to unhealthy air quality,' he said.
A 'no burn' alert means residents in affected areas cannot burn wood or manufactured logs in fireplaces or outdoor fire pits."
I love to burn wood in an outdoor fireplace, but it's becoming increasingly apparent that my outdoor fires are an unnecessary indulgence, an ill-advised luxury that contributes a shocking amount of particulates to a neighborhood, a city, a county, an inversion layer. So now it's a rare occurrence, maybe once or twice a year, burning only the driest wood to keep the smoke down. I mostly keep potted plants on our old Ben Franklin stove now.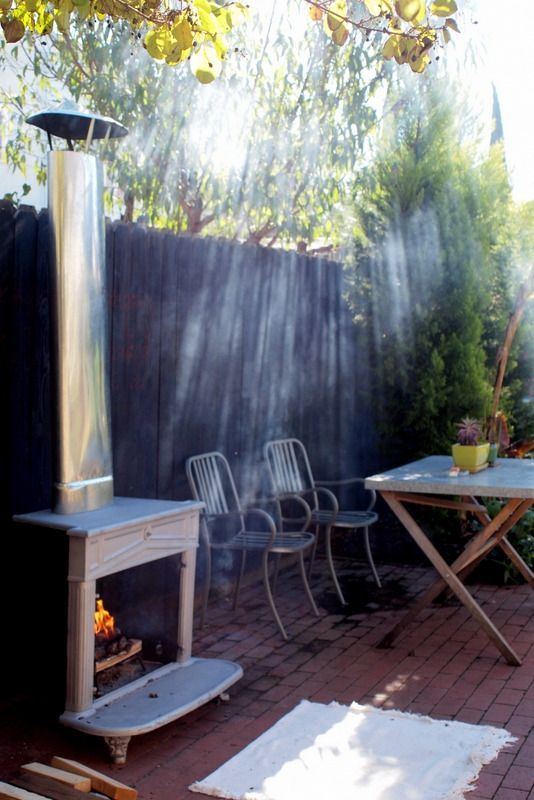 In late December we trialed a new flue we had built. Along with building the flue, the stove was sandblasted again, the second time since we've come to own it over a decade ago, after retrieving it from an outdoor dump site in Riverside County. Marty put a quick coat of silver paint on it after the sandblasting to protect it from the winter rain. Willie's Tin Shop built the flue. Sometimes I think we invent projects just so we can work with a business that would choose a name like Willie's Tin Shop. Plus, the original, decades-old shop had really cool signage. (Forget Yelp, we go by signage and heartfelt business names.)

We trialed the flue in a couple locations, moving the heavy monster around on a wheeled base, settling on a spot out of the wind.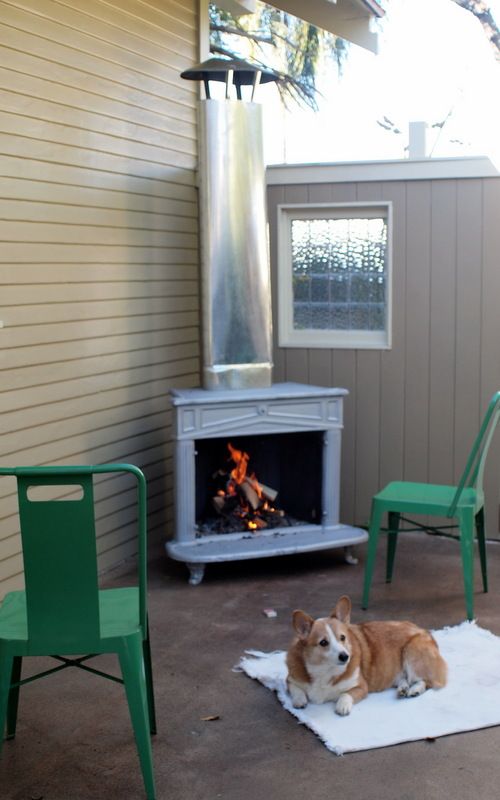 I do miss the long-ago fires we had throughout the winter before I knew better. We all love a good fire here.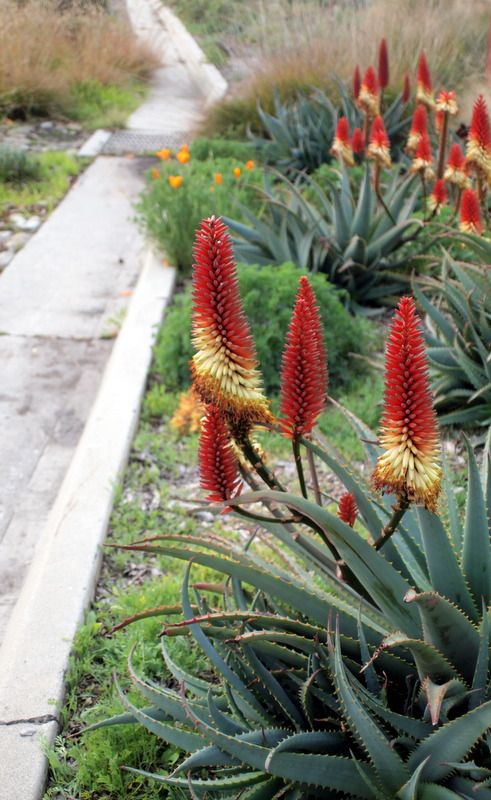 But this will most likely be the only outdoor fire I'll enjoy this winter, the torches of aloes in bloom.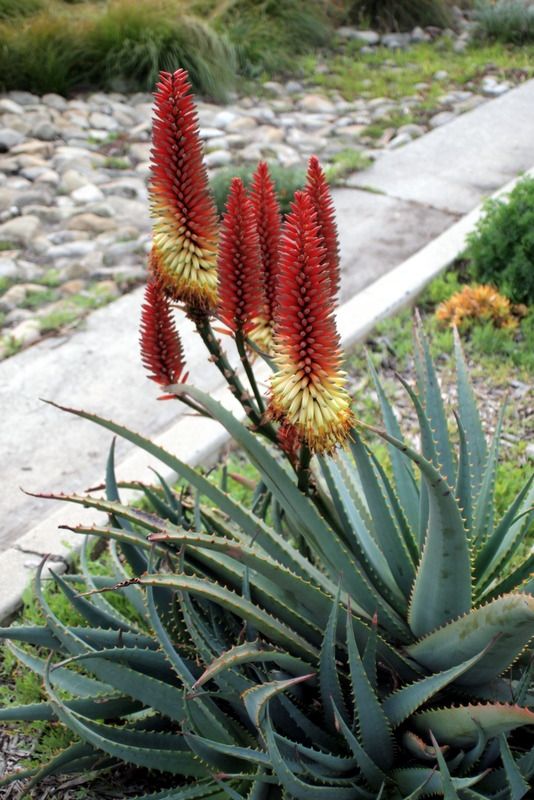 No tag, possibly Aloe africana, growing at the entrance to the 710 Freeway on Seventh Street.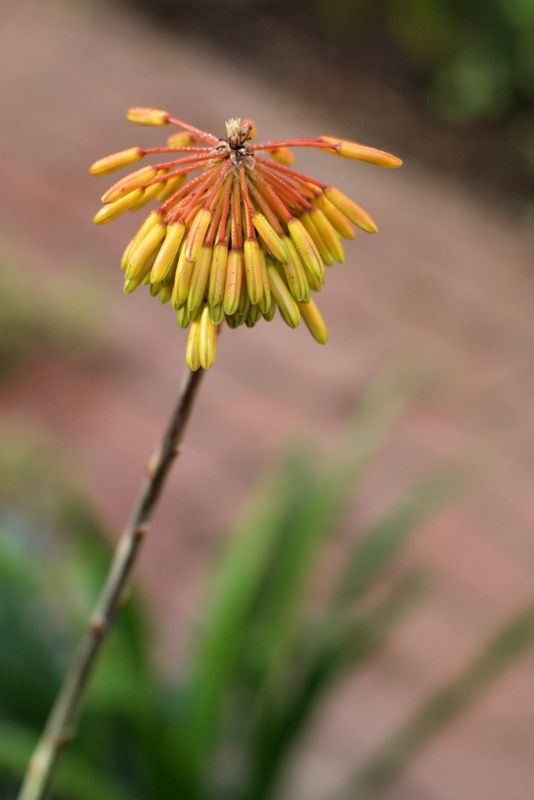 My own Aloe capitata var. quartzicola's bloom taking shape.

So the Ben Franklin remains dark for the foreseeable future, this no-burn winter.