This is my first winter in a new community organic garden. The first summer, which was 2012, was so dreadful that I couldn't bring myself to post about it. I've participated in community gardens in the past, got too busy, dropped out. And there's no rule that you have to grow vegetables. The first time I saw a baptisia bloom, Hedysarum coronarium, catanache, echinops, so many others, was in my first community garden, when my apartment offered no such opportunities. But the key word for vegetables is s-o-i-l. Loose, free-draining, compost-enriched soil.
The location of our community garden, a former railway easement, was previously the site of a year-long public works project, digging up the easement to vast depths to lay enormous new sewage pipes underground. What the gigantic, earth-moving equipment did to that clay soil will take more than a season to repair.
Everyone gave it their best. We brought in mountains of compost. One gardener double dug the concretized, compacted clay of his plot with a pick ax, until only the top of his head could be seen as he worked in the grave-like ditch. The results were uniformly, miserably the same: nothing flourished. Raised beds might have had slightly more success, but not much.
That's when things turned a little ugly. By early summer, some gardeners were accusing others of surreptitiously watering their neighbors' plots without permission, because the soil was always a soggy, gluey mess, the drowning plants stunted. I was certain there was a water leak under mine, because I never had to irrigate, and this was during the rainless season. Many people believed that the compost a lot of us brought in was to blame, that it was "bad" somehow. The fees suddenly seemed exorbitantly high ($40 a season). There was grumbling, self-doubt, even paranoia — raw emotions were riled. (I've always felt Downton Abbey was remiss in not portraying the garden staff. Plenty of good drama there. People don't check their weaknesses and doubts at the garden gate.) Most plots were abandoned and uncared for by August. I left mine mulched and didn't return until the weather cooled in October. When I saw it again, it was a rippling sea of blue morning glories, covering the trellises, the ground. It's the devil in a blue dress when it comes to garden weeds here.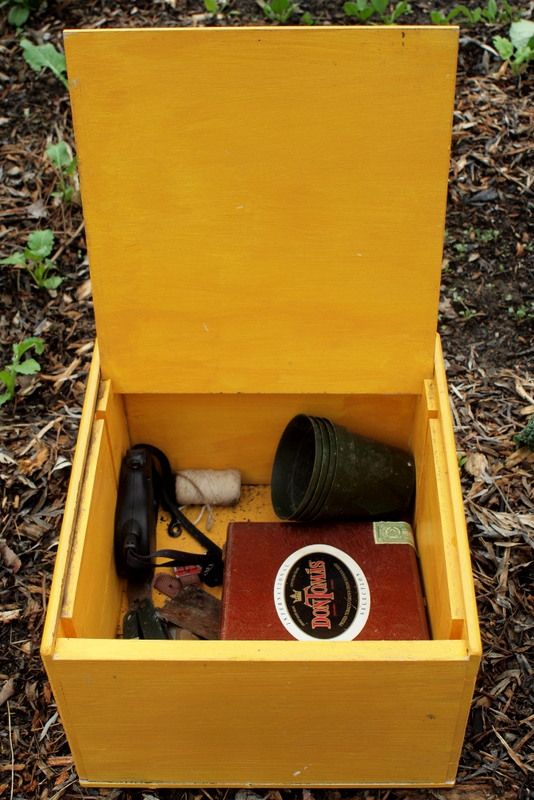 My "garden shed." I repainted the wooden box which delivered my brother's holiday gift of wine.

By the end of summer, after comparing notes, we were all relieved to find out that everyone's plot had suffered from the same poor soil problems, that it was nothing more complicated than that. The new gardeners' nerves were calmed, and the pride of the most skillful, experienced gardeners soothed. What stretch of urban land wouldn't be a challenge? In fall, winter, and spring, we could try again with the leaf crops, lettuces in all their colorful variety, spinach, kale, cabbage, broccoli, cauliflower, bok choy, peas, fava beans. Root crops will have to wait for the soil to loosen up and come around a bit more.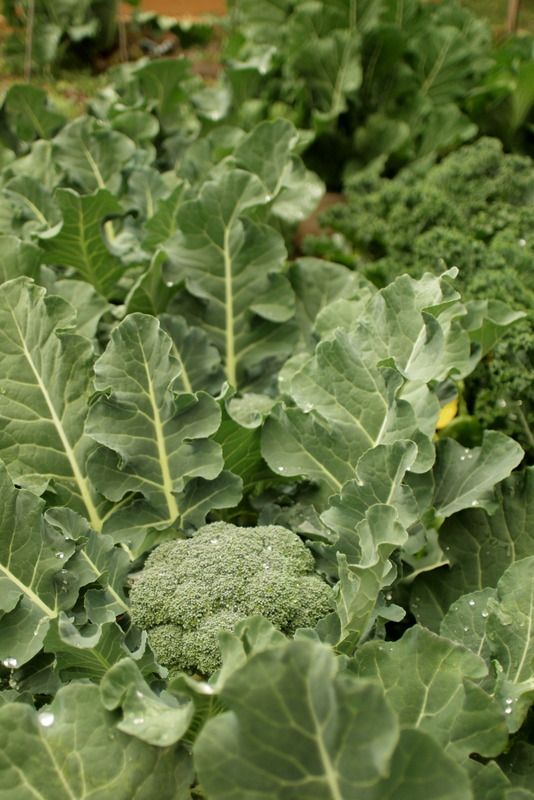 Good soil practices will inevitably restore the tilth and friability. This winter is already showing huge improvement. I saw my first earthworm in my plot a few weeks ago. The soil is slowly coming back to life.
Tuscan "dinosaur" kale
All these plots had to be measured and bordered, the paths mulched, tool shed and benches built, compost piles maintained, which easily fills up the required six hours of community garden time per season per member.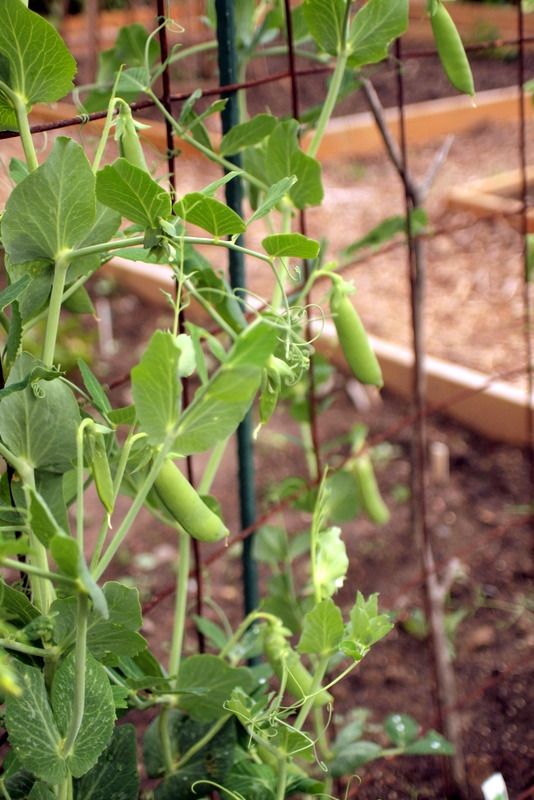 Any surplus is donated to a local food bank.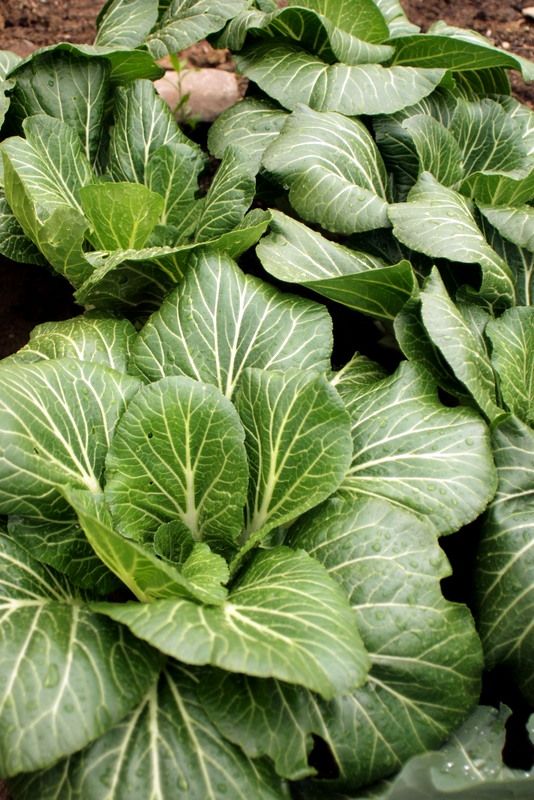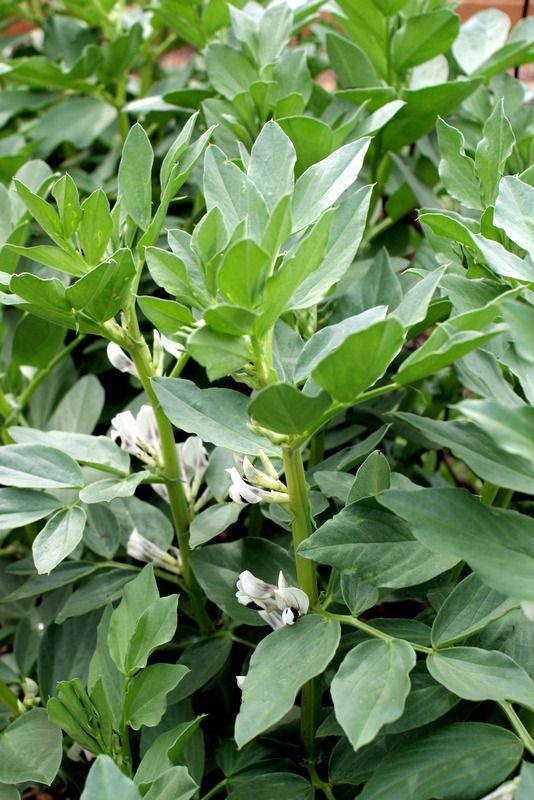 The only photo from my 10 X 10 plot is the fava beans above. All other photos are from my neighbors' gardens. Fava beans, like all legumes, are capable of the neat trick of converting atmospheric nitrogen into a form that makes it available to plants. As well as eating the beans, the plants make a good "cover crop," a technique to improve soil fertility and structure that involves chopping the plant down just as it's about to bloom and letting it decompose in the garden, releasing valuable nitrogen. I'm also growing kale, spinach, broccoli raab, snap peas, and a few sweet peas and ranunculus.
I love touring the garden to discover the kitschy personal touches owners add, which speak of the emotional attachment these little plots of earth hold for their caretakers. A woman told me she had been on this waiting list ten years! Soil issues aren't going to dampen that kind of longing to make a garden.