Do you consider the color of your house and its role as a backdrop/canvas for the garden?
I can't believe the luscious, creamy, chlorophylly color on this house was an accident.
The plants are positively strutting and preening against it.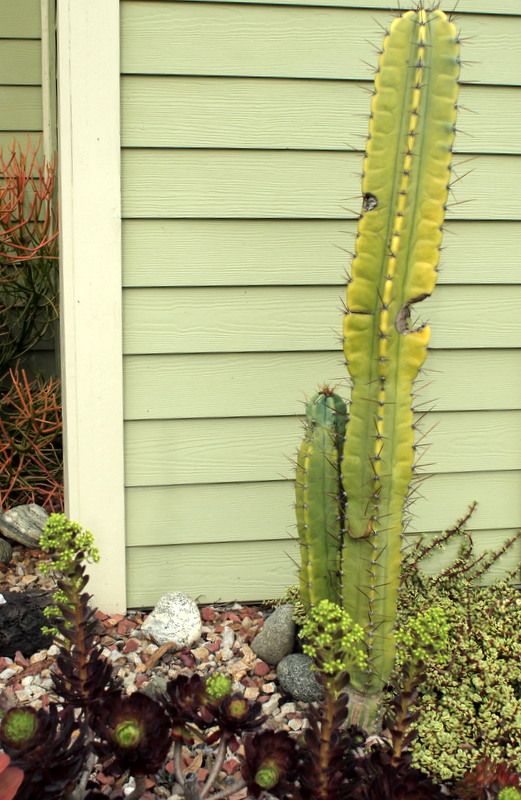 Both siding and trim echoed in one plant. Possibly Opuntia monacantha var. variegata.
Just try to convince me that's an accident.