First it was the lush, wavy growth and strong limber lines Euphorbia lambii acquired this winter that I stopped to admire just as the sun was coming up. Euphorbia lambii is another one from the land of all things tender and exquisite, the Canary Islands, zoned for 9-11.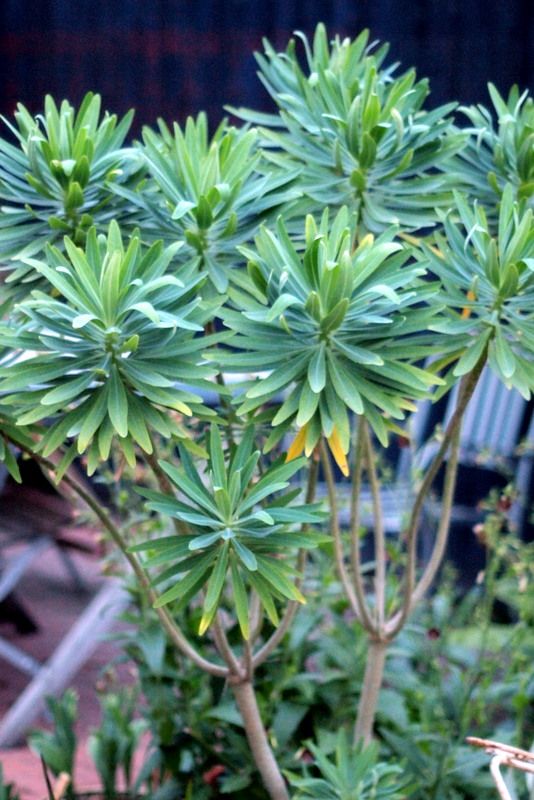 The so-called tree euphorbia, I used to dislike it for the very reason I now love it, the trunks and tree-like shape. Tastes change [shrugs].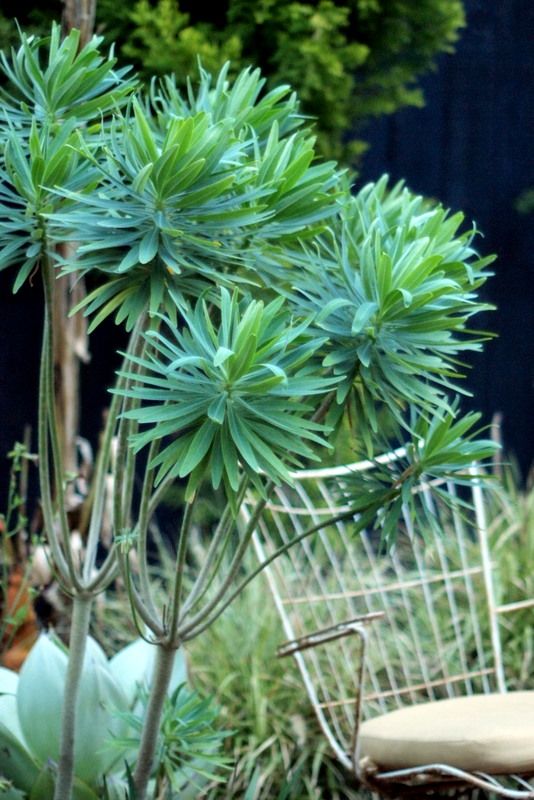 Once the eye starts tracing lines, it quickly becomes a game of visual pickup sticks. Following the trunk of the euphorbia led to the pattern of lines in a nearby chair, the original Homecrest and the reason for recently acquiring another pair.
And then I noticed the beehive pot was getting in on the action too. Plant, chair, pottery — the important things in life.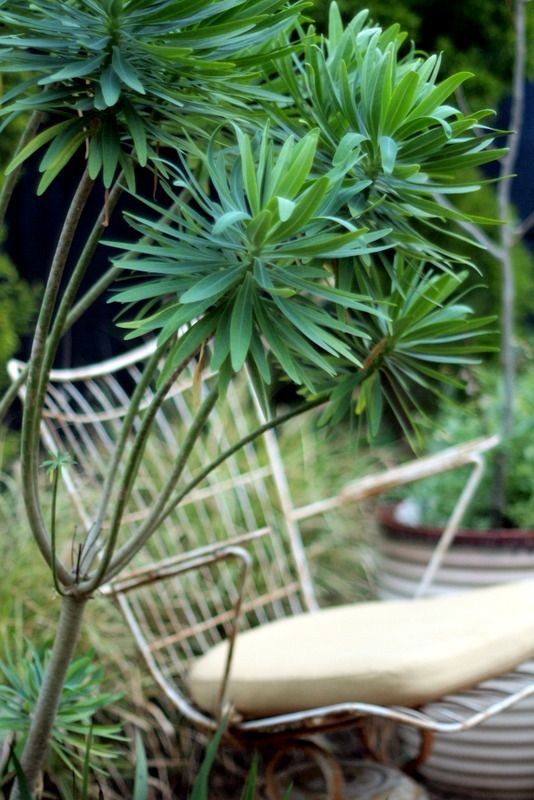 Acanthus, thistle, iris, papyrus — plants are the graphic bible of pattern, the visual codex we've all been studying for millenia —
okay, admittedly some people more than others.