The Garden Bloggers Fling hostess for the 2013 meetup, garden designer Shirley Watts, got a nice writeup in the Bay Area's Curbed today. Very gratifying to see a primarily real estate magazine throw some love at landscapes and gardens too. Both Shirley and photographer MB Maher, whose photos were used, have been long-time friends of AGO. Feel free to repost and/or Like it on Facebook to encourage more of this kind of coverage.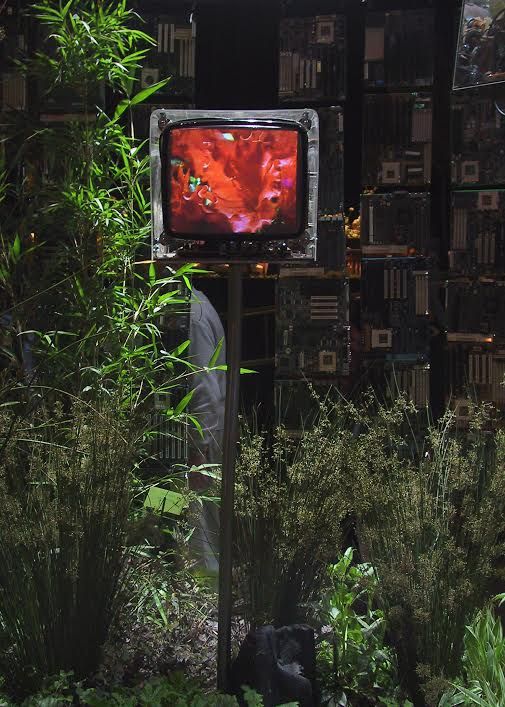 I especially loved reading about Shirley's 2003 installation at the
San Francisco Flower & Garden Show
, which I unfortunately missed out on seeing firsthand: "
The installation, which had more moving parts than a Swiss clock, centered on multiple cube-shaped screens rising out of a densely planted landscape of grasses and ferns. The screens, hung at different heights and inclinations like organic objects themselves, played vintage 1950s time-lapse footage of highly saturated flowers opening and closing. "I'm mesmerized by time-lapse footage," Watts says. "Something about it allows us to see what we don't normally see. It teaches us things about natural systems, movement also. And in the Bay Area, the center of innovation, the idea of bringing televisions into the garden was natural
."
Unfortunately, the 2014 Garden Bloggers Fling has already sold out, a victim of its own wild success, but it doesn't hurt to check if there's a waiting list. The San Francisco Garden & Flower Show is just around the corner, March 19-23, 2014.