For just a two-hour drive up the coast, we ended up covering a lot of continents on Tuesday, botanically speaking, of course. Australia and especially South Africa were well represented. This was a much-anticipated trip to Jo O'Connell's Australian Native Plants Nursery in Ventura County, and it did not disappoint. In fact, it flabbergasted. Local nurseries are getting fairly good selections now of some of the Mediterranean plants she carries, especially the South African shrubs like leucadendron, but you have to make the trip to Jo's nursery to experience that peculiar, out-of-body sensation familiar to plant-mad people when surrounded by unfamiliar, intensely desirable plants. Like the gentian-blue Lechenaultia biloba. And so many kinds of banksia, grevillea, leucospermum and protea that never make it to our local nurseries.
Eucalyptus 'Moon Lagoon'
A one-gallon rode back home with us. I'll keep this potential 12-footer in a container. To maintain the texture and silvery-blue color to the juvenile leaves, do as the florists do and cut it back hard every few years.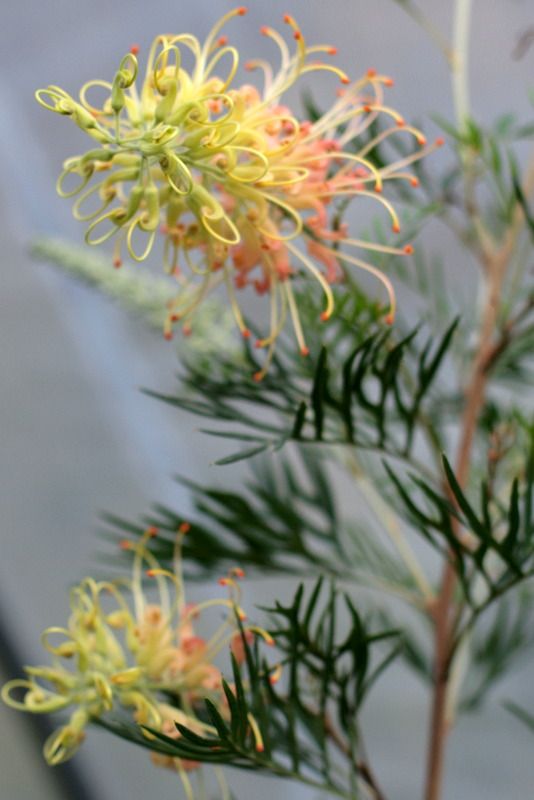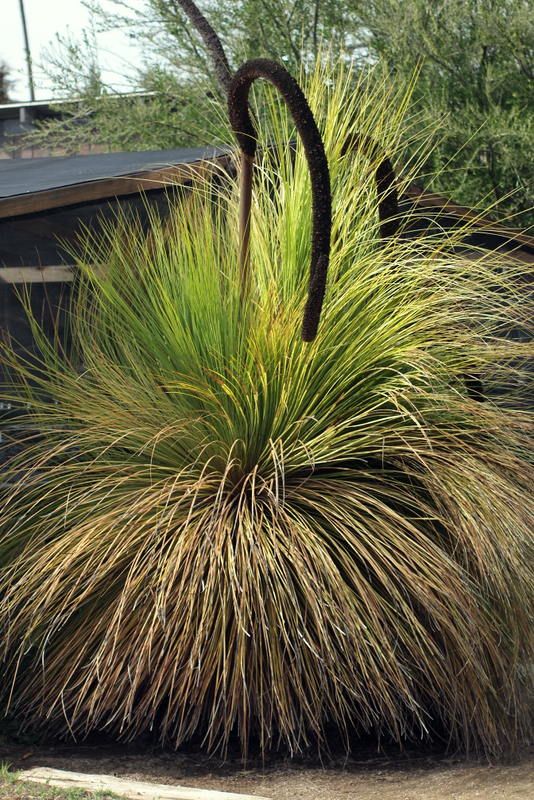 South African bulb Scadoxus natalensis
I didn't grab the name, but possibly Banksia cuneata
This nursery is one of my favorite kind, a grower that allows visitors to peek into propagation houses, ask questions, and drive off with new-found treasures. I limited myself this trip just to the eucalyptus and a brachysema, now known as Gastrolobium sericeum 'Black Form,' with flowers as dark as a Zwartkop aeonium.
I'll leave the corgi at home next time to make more room for plants.
Gastrolobium sericeum 'Black Form'
Check the website for the most convenient days to visit and always call ahead so you won't miss the opportunity to meet Jo, who is as nice as she is knowledgeable. Even though she was busy with the spring tasks of moving tender plants out from under covers, she always kindly hovered nearby to answer any questions. (Are all Australians this friendly and approachable?) Tucked in tight against the hillside, temps in her particular microclimate dip down into the teens, and many of these plants can't be grown safely unprotected through winter at the nursery. I asked if there were any local gardens where I could see some of these plants grown, and Jo said there was a garden she had been supplying plants to for 20 years, the Taft garden, a few miles away. I'll get some photos up on the Taft hopefully over the weekend.