The Great Beauty, awarded the Oscar for best foreign film in 2014, is mysterious and ravishing, like the formal garden Jep's balcony overlooks, where a nun and children play hide and seek, with the battered hulk of Rome's Coliseum looming in seemingly touchable proximity. That the Catholic church has played hide and seek with our hero's search for meaning is another of his disappointments, but the charming journalist Jep Gambardella, a libertine of a man too distracted by the great beauty surrounding him to muster the focus and isolation necessary to complete a followup novel, has nonetheless managed to enjoy himself, perhaps too much. And the garden that his opulent apartment overlooks plays an important, if brief, role in the movie as another of Jep's exquisite distractions.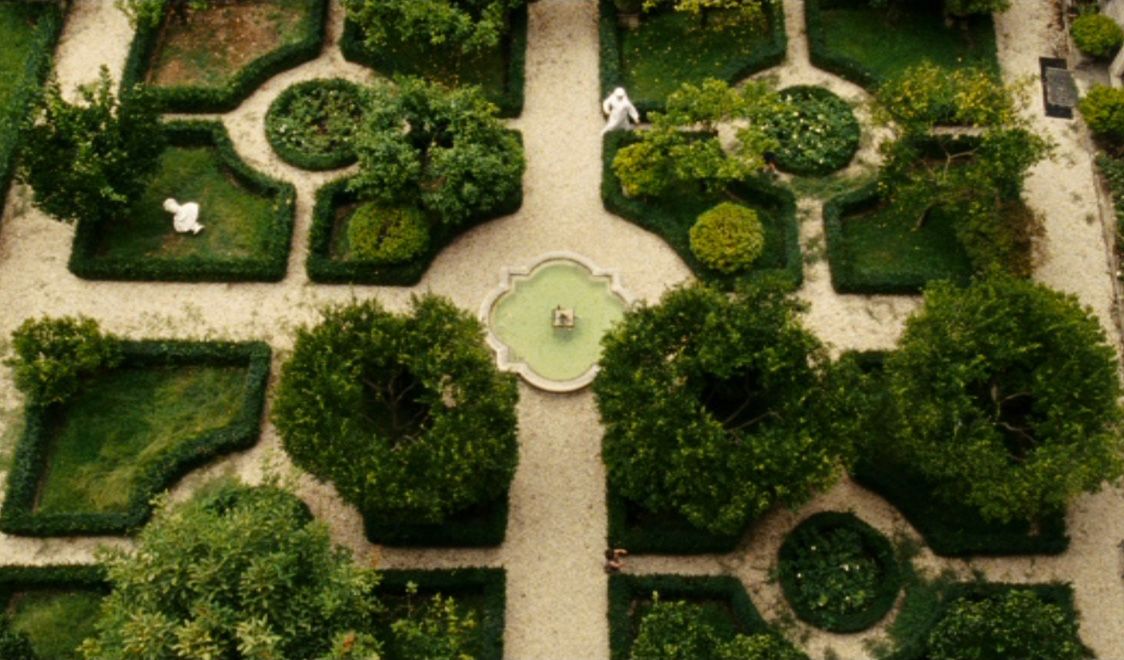 Photos found here.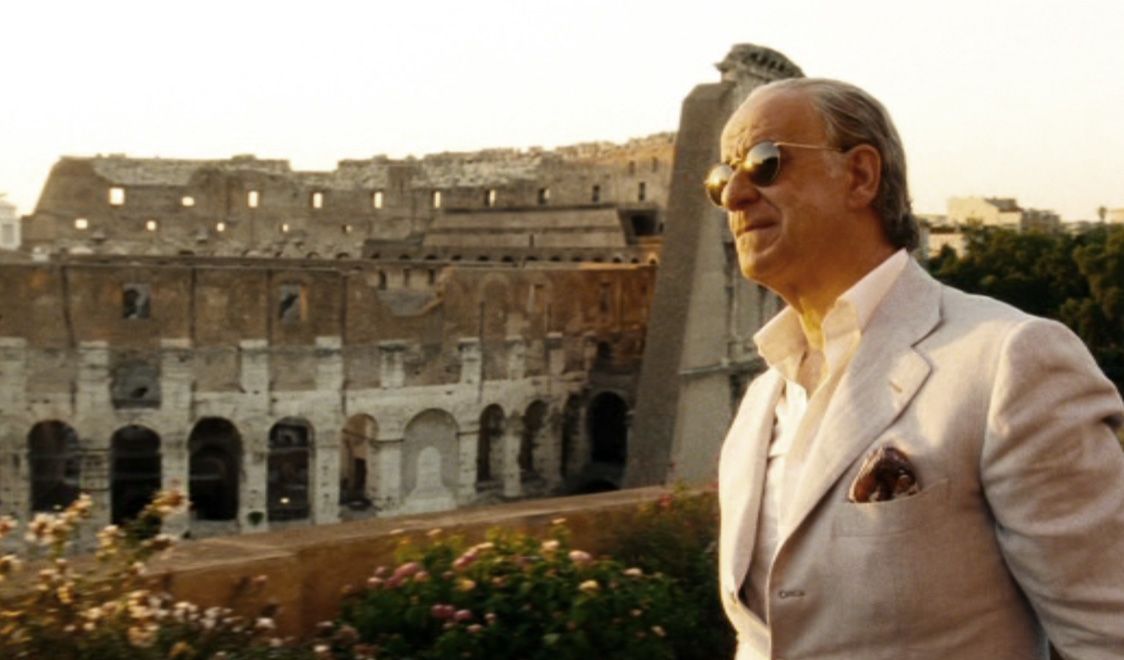 Paraphrasing one of my favorite bits from the movie, Jep quietly tells the distraught son of a friend, who is in the throes of a twenty-something philosophical meltdown (and possibly an undiagnosed bipolar episode), to relax and stop tormenting himself, because one person in a single lifetime will never be able to figure everything out. Wisdom or capitulation, Jep speaks with the authority of a man grown weary from trying to throw his arms around the world, all the while dodging his life's calling as a novelist.
I've read some Italian reviews that see the movie as more in the sociopolitical tradition of Visconti's The Leopard, with The Great Beauty as a commentary on the excesses of Prime Minister's Silvio Berlusconi's time in office, though the film maker himself cites Fellini's La Dolce Vita, also about a distracted journalist, as more of an influence. Like the best movies, this one is roomy enough for multiple interpretations. Although the director Paolo Sorrentino said that he was interested in Rome as a backdrop for the "people who don't realize that this beauty is all around them," no doubt alluding to Jep's charming but neurotically self-absorbed bunch of friends, to me the movie describes the predicament of an artist, one very much inclined to a state of endless intoxication by the spectacular surface of things, and the challenge of sequestering oneself to write novels in a city that is a feast for the senses. Jep yields to the city, to becoming enmeshed in the fascinating intricacies of his friends' lives and the desperate parties they throw, and now wonders where the time went and why his first love chose someone else. And why he never got around to writing that second book. The long walks Jep takes in the late evening and early morning along the Tiber and through the Eternal City eloquently plead his case that Rome is an artist's fatal distraction. I'm only half-joking when I say that I think Jep's temperament is much more suited to landscape design than novels, but as I said, great movies allow for multiple points of view.