The Spanish poppies, P. ruprifagrum, are still blooming, but if I pull out the wayward stalks with their seed capsules leaning every which way, I can manage to get some photos of the other plants that live here. This narrow garden is just two planting beds flanking the main walkway to the front door (you know, where the lawn usually grows…)

The red yucca, Hesperaloe parviflora, has such long-lasting blooms, you'd think I'd occasionally get a photo of them.
Weeding the poppies, I noticed that agave Mr. Ripple is offsetting, throwing some pups quite a distance away from the mother plant. That's a little scary.
This little agave, 'Blue Glow,' is much better behaved.
From further back, with the little Pelargoniun ionidflorum to the right, a very tough customer. The burgundy-flowered Pelargonium sidoides also thrives here in almost xeric conditions.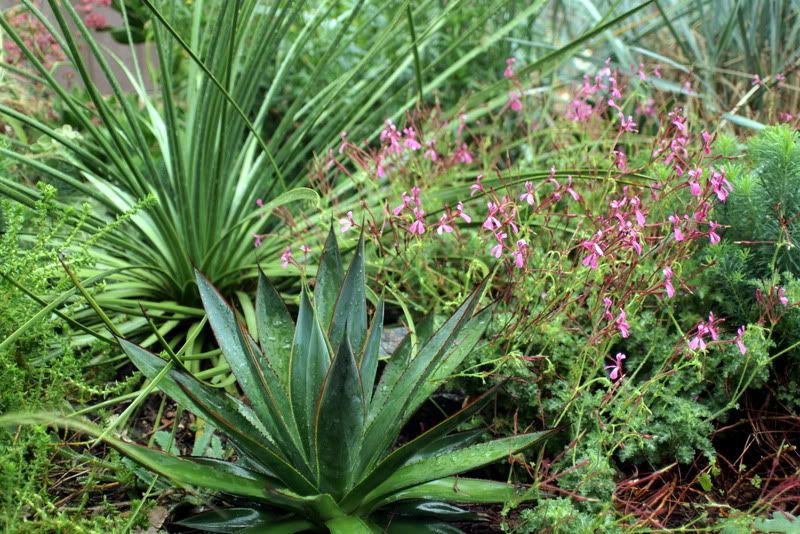 Another 'Blue Glow' agave tucked in close to phormiums and the Brachysema praemorsum 'Bronze Butterfly,' the nasella grass, and poppy seedpods, of course. A little more thinning might be in order.
Ornamental oreganos flourish in the bone-dry conditions.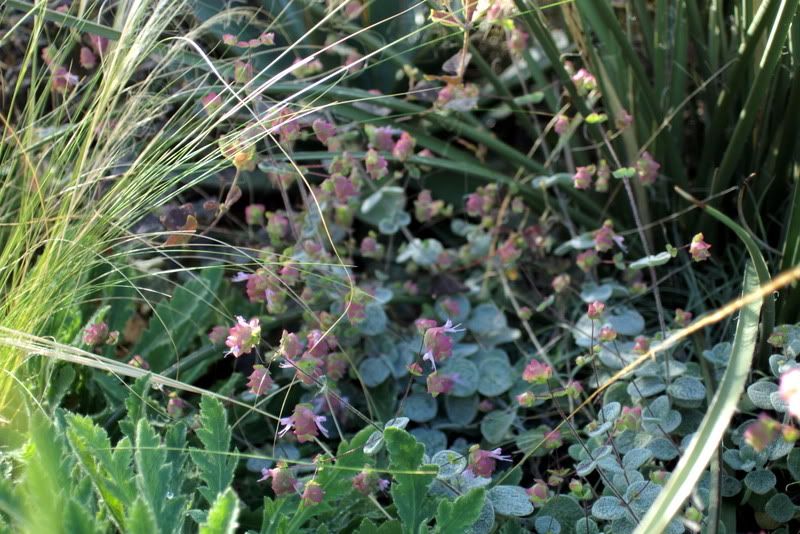 Even though every plant in this photo is green, what different texture each brings to the garden. The Euphorbia nicaeensis, on the left, has gotten a little too happy here.