This chart has been making the rounds on Pinterest. I'm not too sure of it's infallibility as a reference since Sedum morganianum, the Burrito/Donkey Tail is listed as Sedum burrito.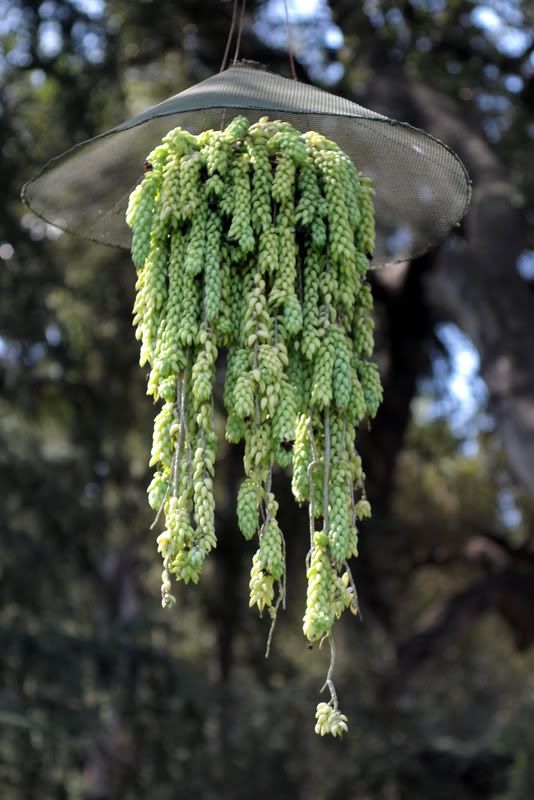 Sedum morganianum famously deployed as jellyfish at Lotusland.
But it is handy for charting the march of succulents through my garden.
Let's see. Lost the Cotyledon orbiculata last week, brought home Senecio haworthii just a couple days ago…
chart found here.