Images from Architectural Digest of the design studio of the Spanish landscape architect who resolutely insists on being called a gardener. As with stripping down occupations to their mythic essence, Caruncho does the same for gardens, revealing anew the power of simple, age-old forms. Timeless essentials from a former philosophy student who discovered the garden is the perfect venue for investigating dialectics of nature and spirit. A seamless fusion of Moorish, French, Spanish influences, always the geometric elevated and emphasized over color. The design studio is made of primal building blocks of box, jasmine, fig, pomegranate, bay laurel, lime, gravel, water. Not as much a signature style as a deeply assimilated understanding of previous civilizations' response to living in the light, heat, seasonal drought of the Mediterranean Basin. So important is the play of light in Caruncho's work that he considers his gardens a "light box." Celebrated for work including a wheat-filled parterre, Caruncho's design studio has a neo-Medieval air. A contemplative compound for the philosophizing gardener.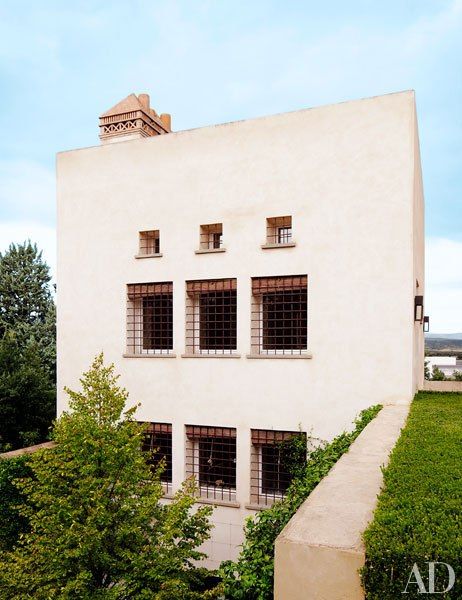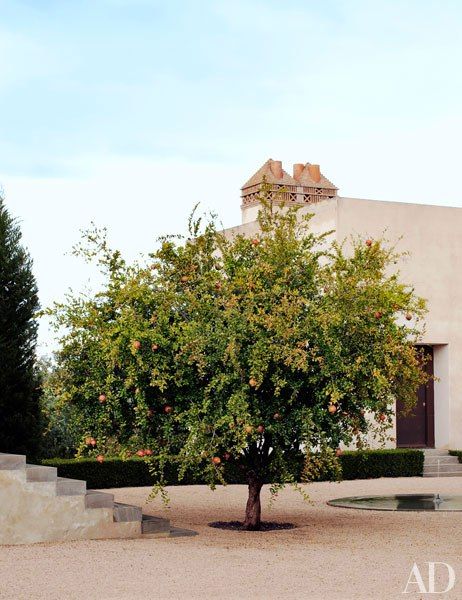 "The floors are the gravel, the ceiling is the sky, and the walls are the clipped laurel and boxwood that follow the curves."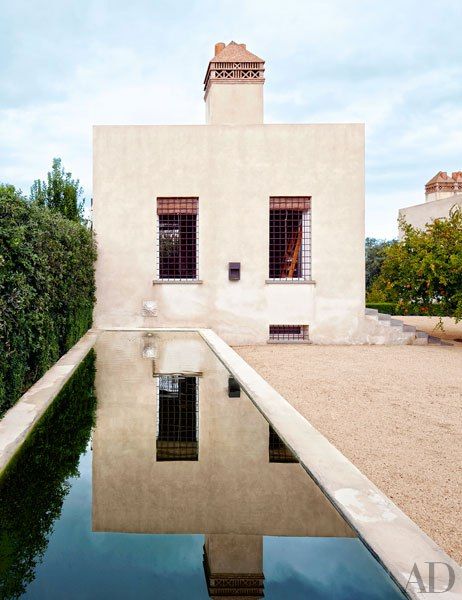 Photography by Simon Watson
Source here.