And now you've lost me with aloiampelos, aloidendron, aristaloe, gonialoe, kumara. The genus aloe has just become slightly more complicated. Memory work for 2015 will include absorbing the fan aloe's new name Kumara plicatilis. (See Gerhard's very helpful post here.)
Meanwhile, I keep bringing home aloes with no tag, no name at all, as with this unlabeled hybrid. Sometimes it's a good thing that I don't have that meticulous collector mindset…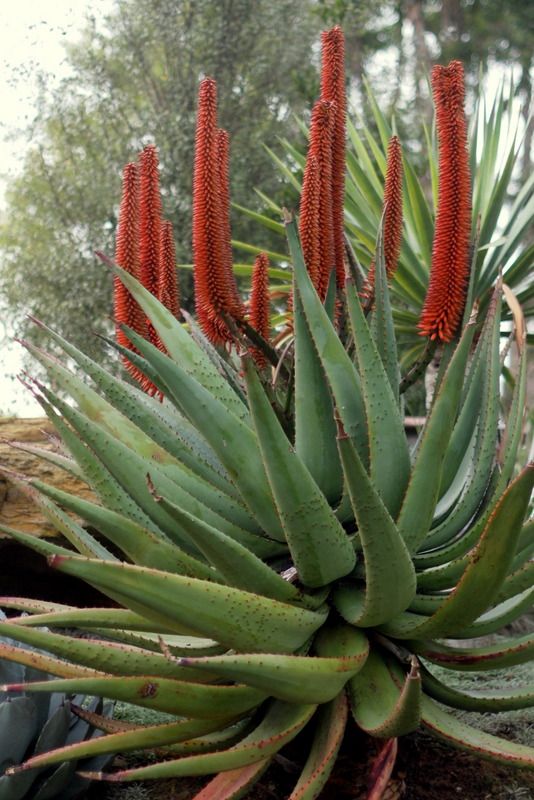 Aloes are in bloom all over town. Aloe ferox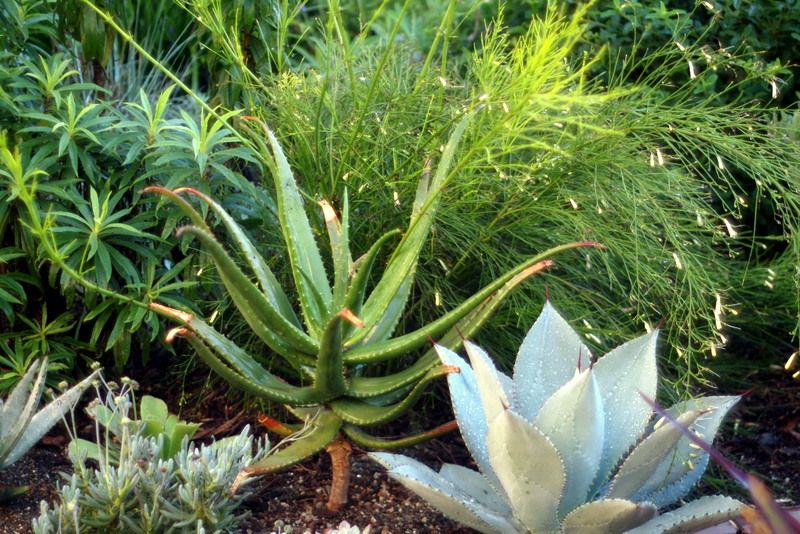 My Aloe cameronii with its first flower bud.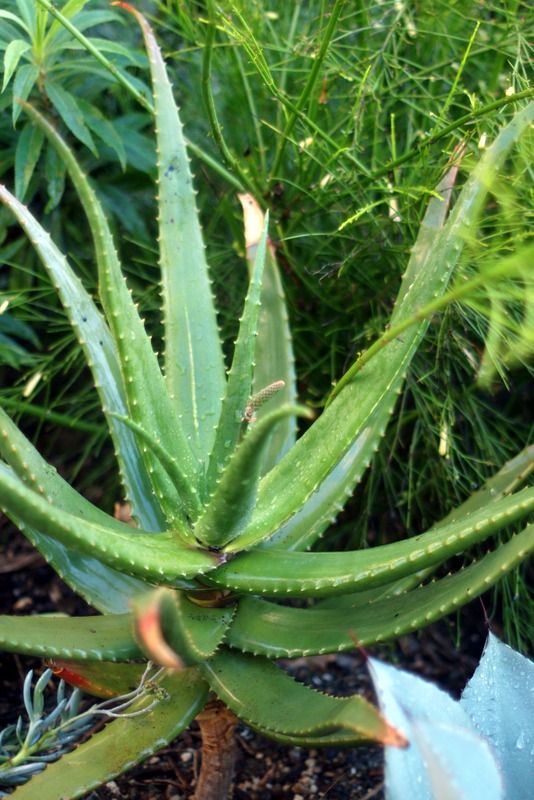 It's right outside the office, where we had a shade tarp rigged all summer, so the Red Aloe didn't get that deep coppery color to the leaves. Next summer we'll have to choose between that lovely ruddy coloration on the aloe or working in a sweatbox. I know which I'd prefer. (sorry, aloe!)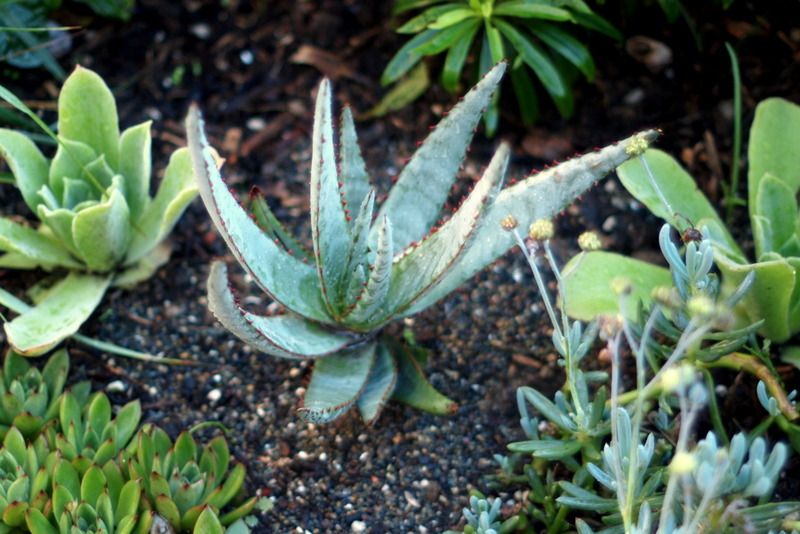 Aloe conifera, a name that promises an interesting flower shape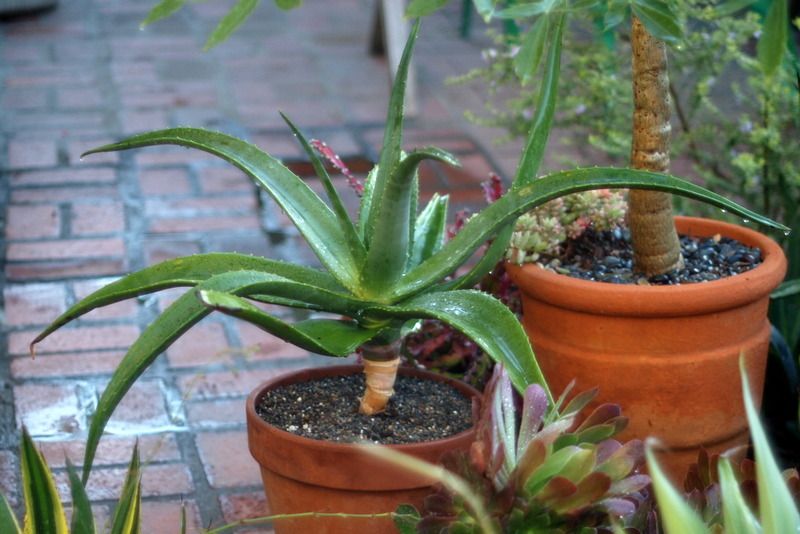 I'm guessing 'Goliath' will have just a very short stay in this pot. A Tree Aloe, with one parent Aloe vaombe, I'm not sure if this gets reclassified as aloidendron or not with only one parent, A. barberae, from aloidendron.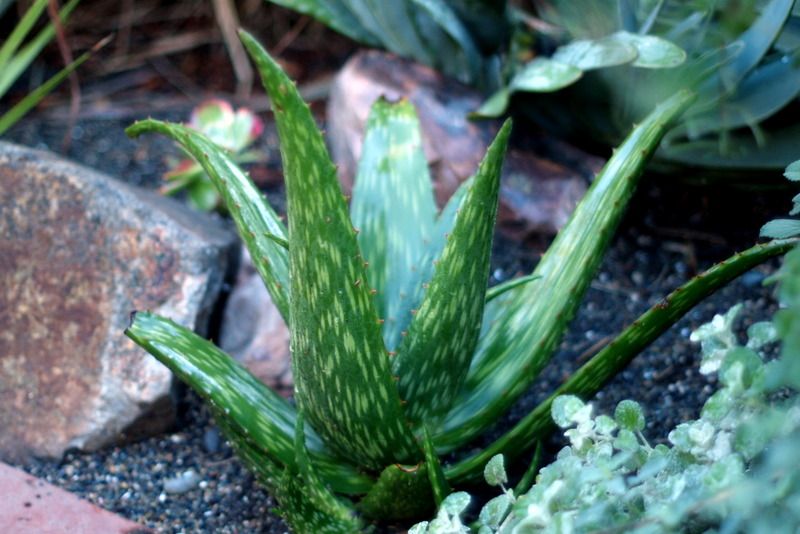 Aloe 'Kujo,' thought to be a hybrid found at the Huntington Botanical Garden. There will always be plenty of mysteries left to defy the most ardent taxonomist.
(Pam at Digging chats about favorite foliage on the 16th of every month.)