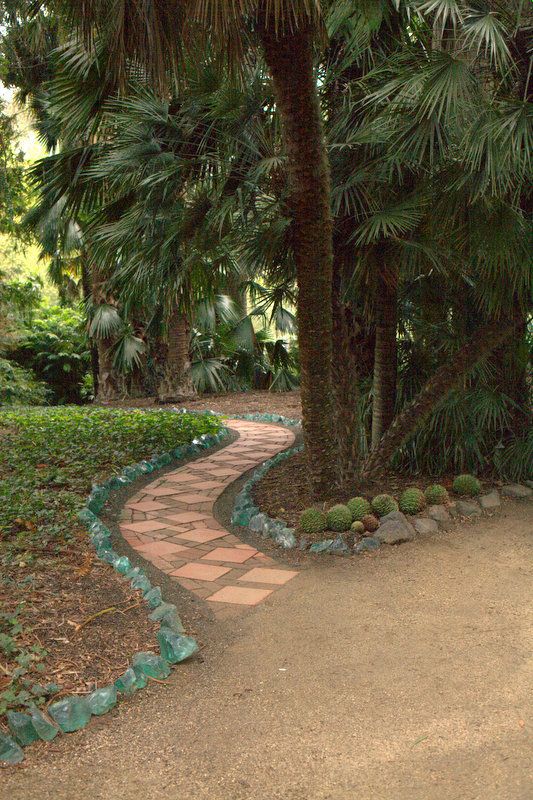 Following the blue glass slag-lined path on a recent visit to Lotusland in Montecito, Calif.
We came upon the startling sight of a greenhouse in the jungle. Not startling in the expected, operatically flamboyant Lotusland sense, but because it was relatively humble, almost modestly functional.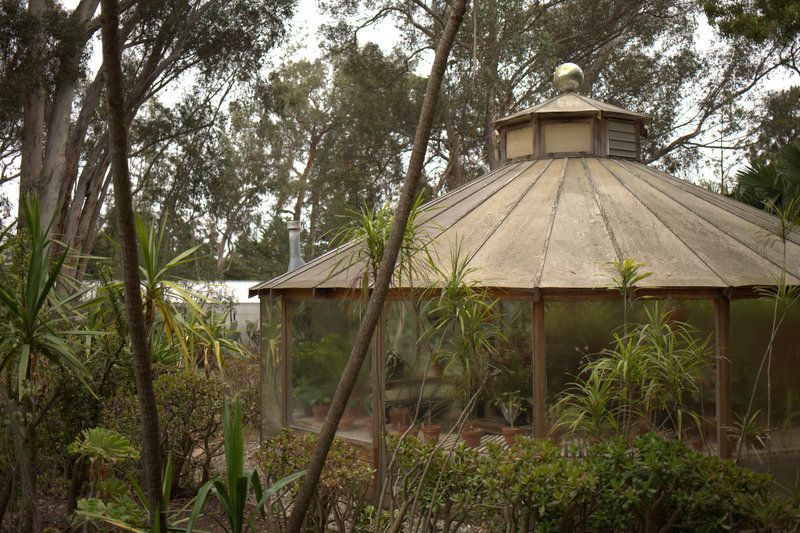 The docent made no mention of the greenhouse, and we dutifully shuffled past it at our 2-hour tour pace.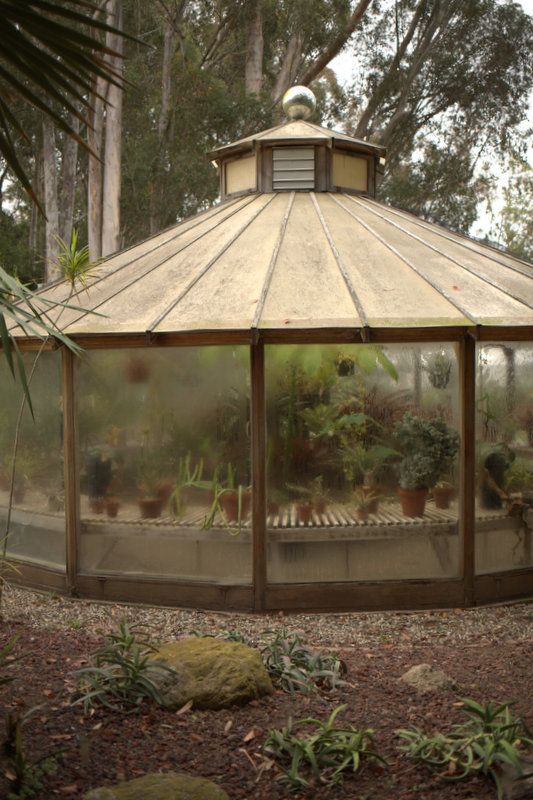 Even so, I lingered here a bit longer, until the sounds of the docent's practiced narration disappeared around a bend in the sparkling path. A greenhouse is a potent and evocative structure. It's where the magic begins. And the intensely personal quality of a greenhouse, nurturing the seeds of garden dreams, might be why I felt such pathos here.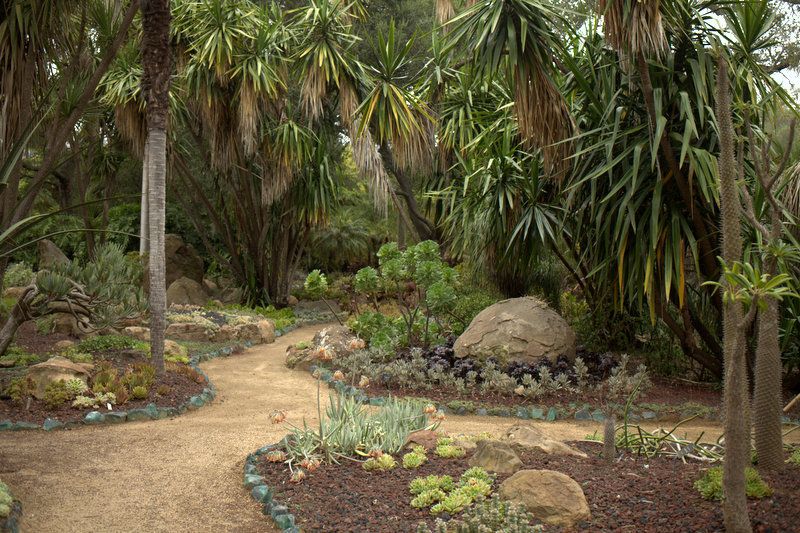 Oh, yes, Mme Walska, even after all these years, your garden still casts a powerful spell.