Another garden preview for the upcoming Gardening Under Mediterranean Skies symposium to be held this September 23rd to the 26th through Pacific Horticulture.

Photographer MB Maher and designer Dustin Gimbel of Second Nature Garden Design visited artists Sue Dadd and James Griffith at their home and garden which will be on the upcoming tour. Since I wasn't there for this preview, I wouldn't presume to attempt an approximation in words. These amazing images more than suffice. If the tour isn't already sold out, I'd make the effort.
What could be more evocative of the Mediterranean than to have your own amphitheater, where every summer, when the sun sets and the stars and twinkly lights start to glimmer, artists of your invitation entertain you and friends for a summer evening?
Dadd and Griffith dragged and carted all the soil, all the broken concrete into this steep ravine, materials found strewn about their street when the civic plumbing lines were refurbished, to make this extraordinary place, what they call the Folly Bowl. Dadd and Griffith have said they had no particular plan in mind when they began the project after buying the property in 1999.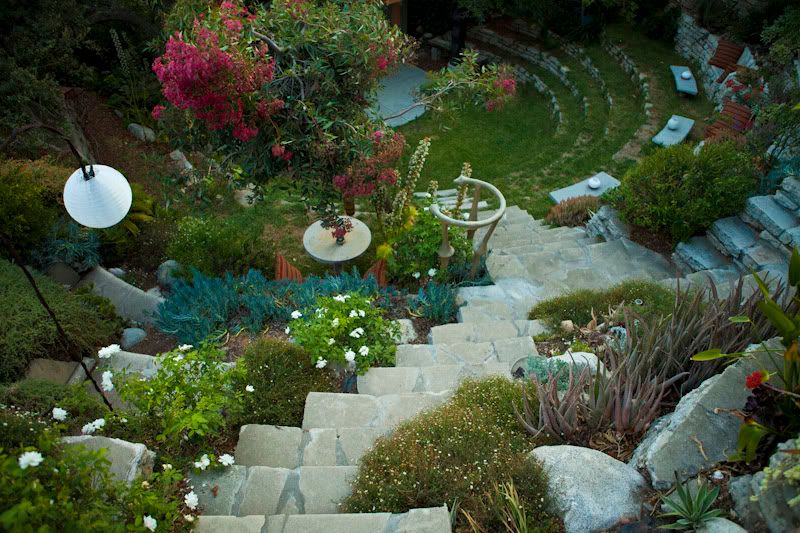 I am at a complete loss for words.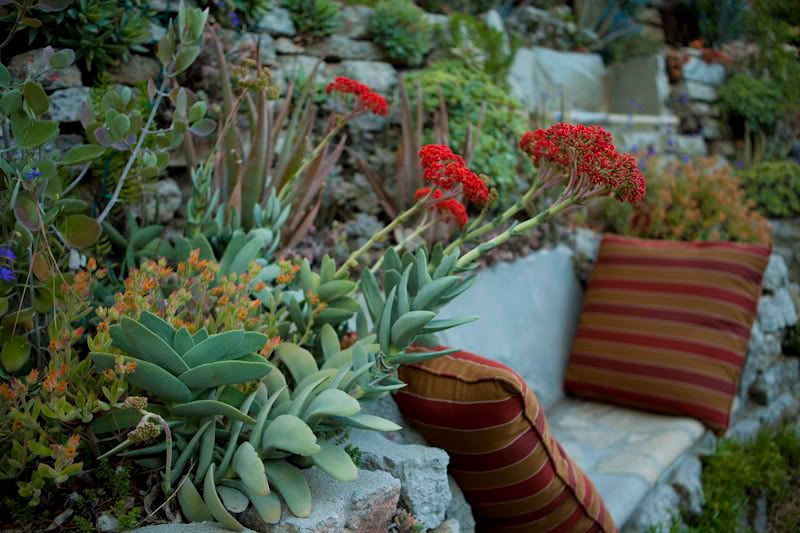 Apart from the astonishing physical creation of the steep amphitheater, the planting is sophisticated, appropriate, gorgeous, and flourishing.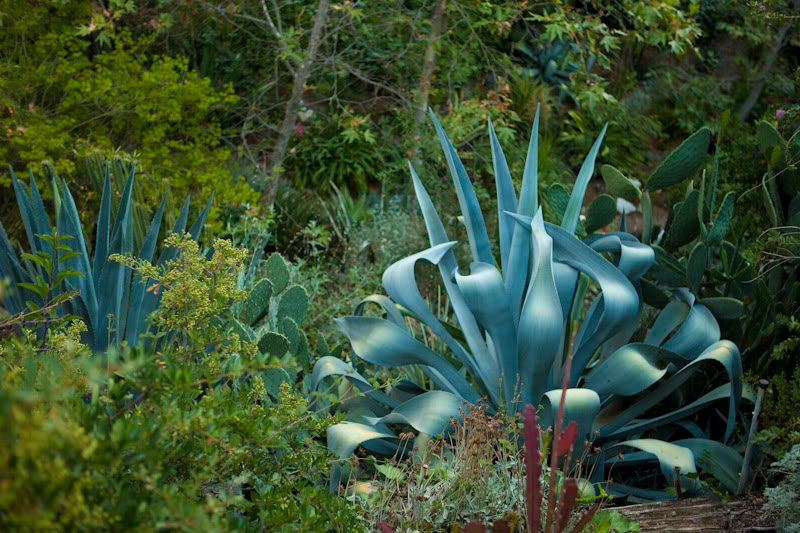 More photos at MB Maher's slideshow.