I have a lot of affection for Downtown LA, our underdog of a city center that lay fallow and forgotten for so many decades, its opulent old movie palaces abandoned or turned into dollar stores. It's a boom town now, with brands like Urban Outfitters moving into those old movie palaces. I worked in DTLA in the decades pre-boom town, when there wasn't a single grocery store for miles, when it emptied out at 5 p.m. like the zombies were coming with nightfall, and when the city and it's beautiful but empty buildings (the Bradbury Building!) seemed to belong to me alone. I still work there quite often, now taking the Metro Blue Line from Long Beach to LA. Yes, contrary to popular opinion, we do have public transportation here in Los Angeles — just not enough yet. The trains to Santa Monica are slated to go online in spring 2016, and I can't wait. Santa Monica and the west side of town are the worst commutes of all for me. Sitting in freeway traffic just seems like a crazily regressive way to start the 21st century, and I avoid it whenever possible.
But back to DTLA, where on Figueroa near 6th Street there's this large planting of succulents that showcases some less frequently seen agaves, as far as public plantings go.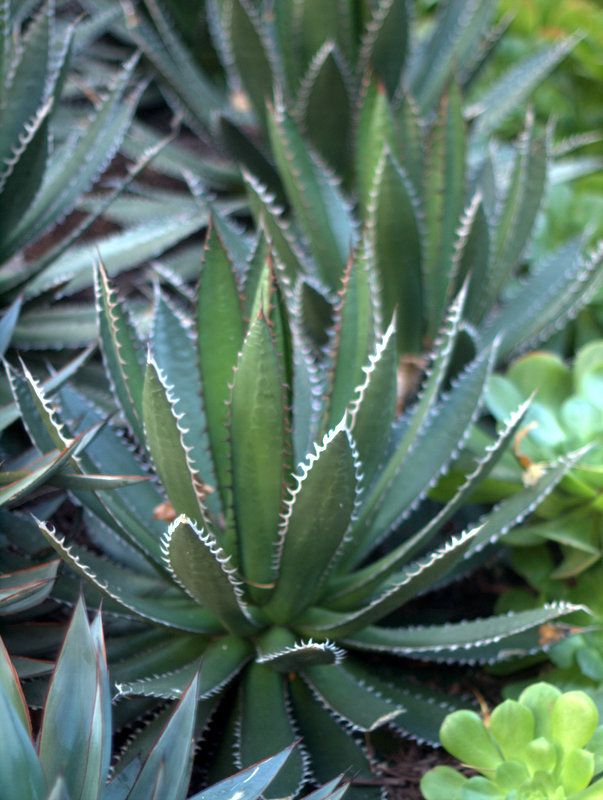 Like Agave xylonacantha, with its high contrast, zig-zaggy leaf margins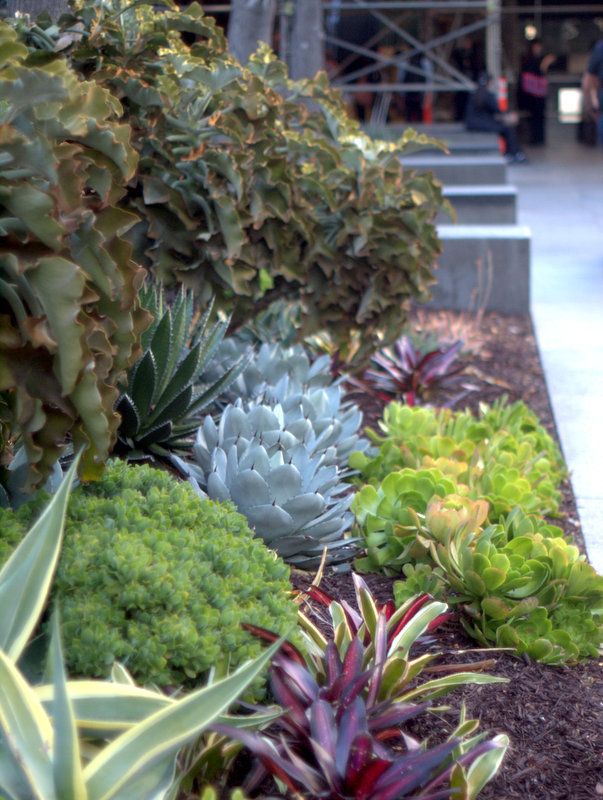 Backing Agave parryi var. truncata are enormous Kalanchoe beharensis, the size of small buffalos.
Nice touch to include some bromeliads. LA hasn't really woken up to the potential of bromeliads yet in public landscapes.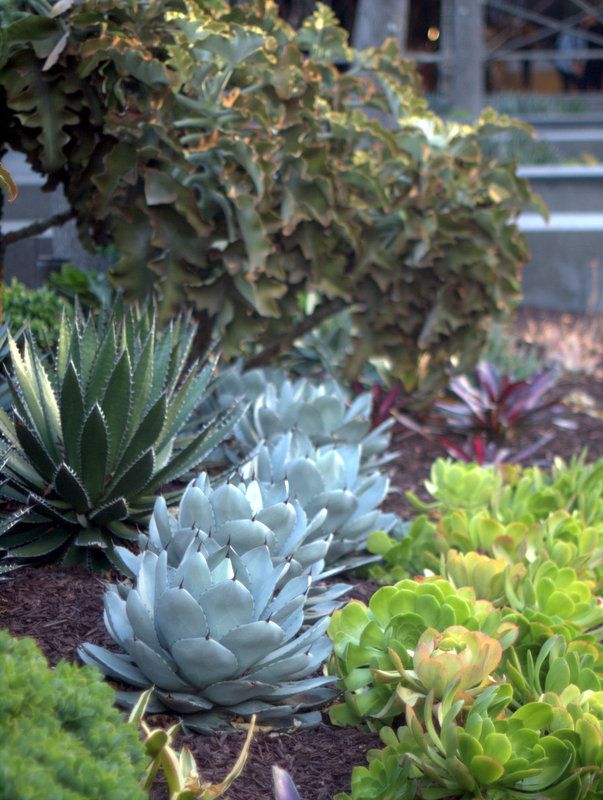 And as common as Agave parryi var. truncata is in private gardens, it too is rarely seen in commercial plantings around town. Mine at home send offsets several feet away.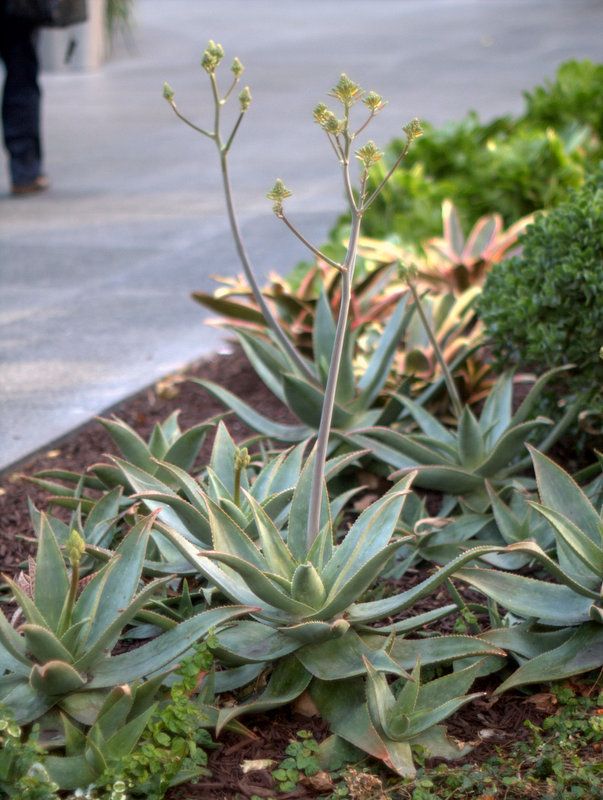 Aloe striata is widely planted.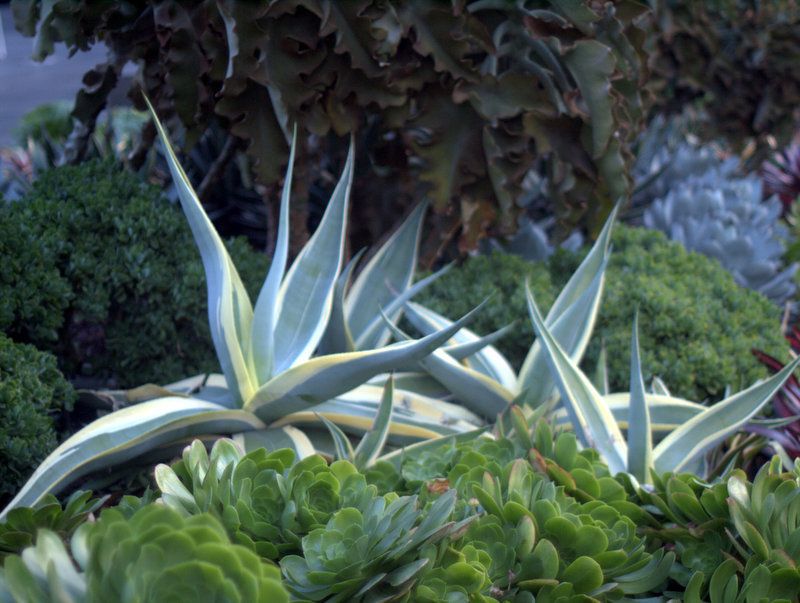 Agave guiengola 'Creme Brulee' is one of those agaves that can be hit or miss. If one of those big, asymmetric leaves becomes damaged, the effect is pretty much ruined.
These look to be in fairly good shape. With aeoniums in the foreground.