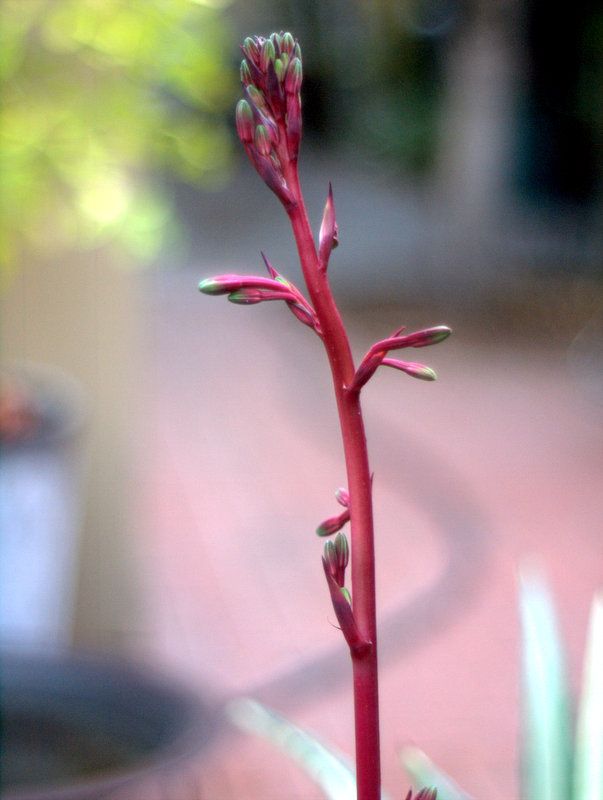 No flowers open yet, but the long-awaited beschorneria bloom stalk itself is stare-worthy. Parrot colors of vivid red with buds tipped in green.
Improbably taller every day, with new subtle twists and angles to admire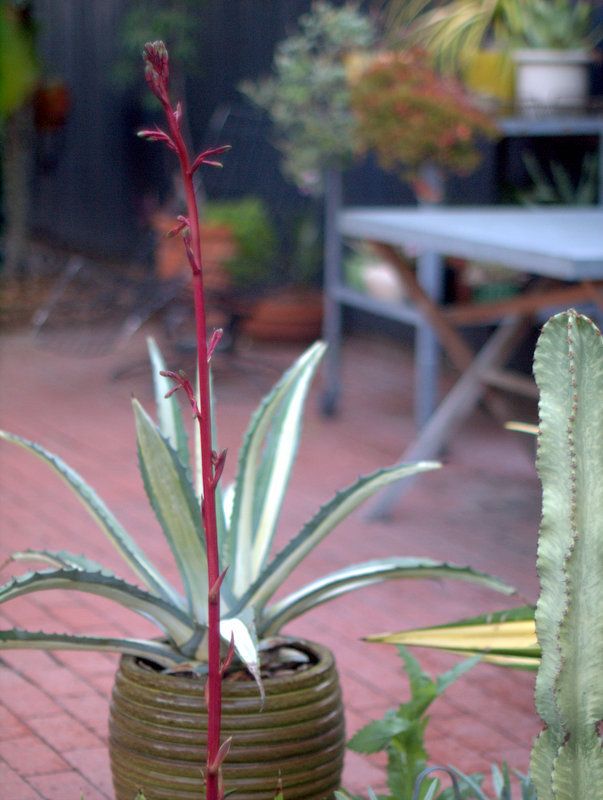 It passed by the Euphorbia ammak a few days ago.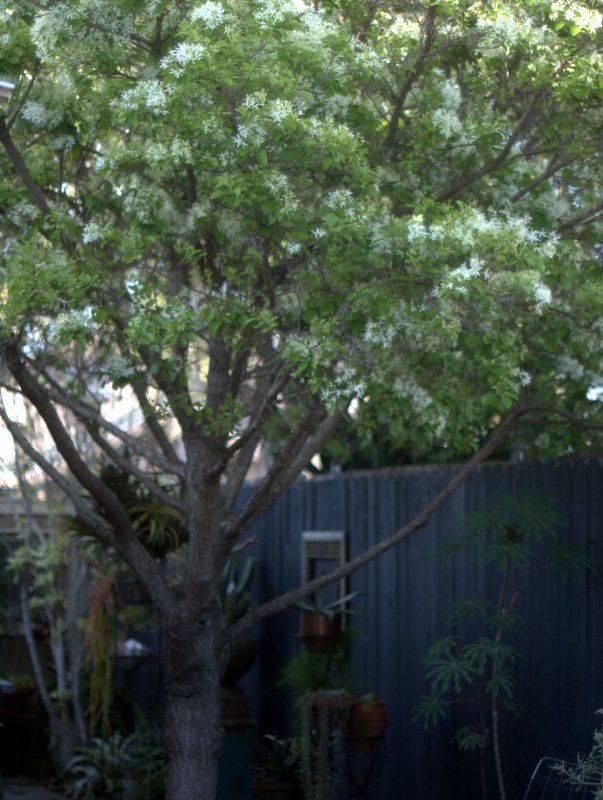 The bricks in the photo above lead to the Chinese fringe tree that bisects the narrow east side of the house.
Does Chionanthus retusus leaf out and burst into bloom simultaneously everywhere or just zone 10?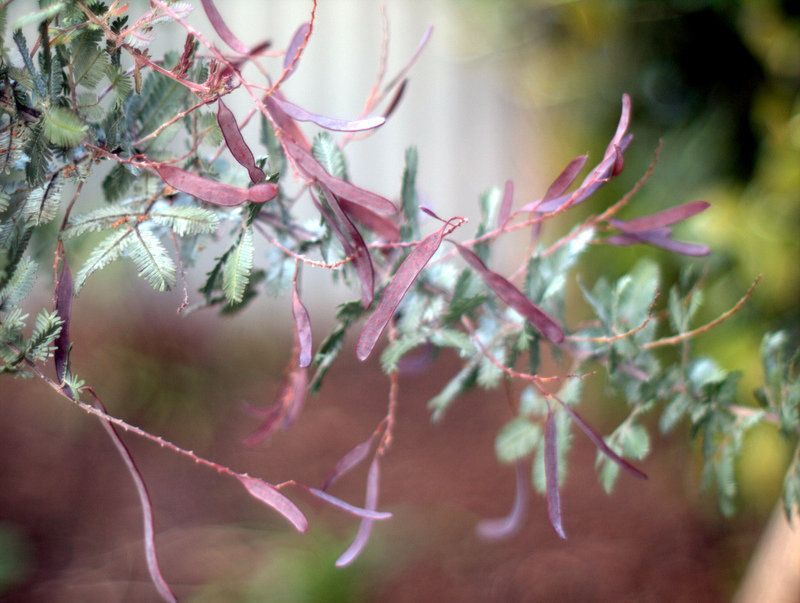 Acacia baileyana 'Purpurea' is finished flowering, leaving some pretty cool seedpods
In the past, I've often wondered about the bocconia's will to live. This winter's rains have brought out its latent, robust side. I've even found a seedling.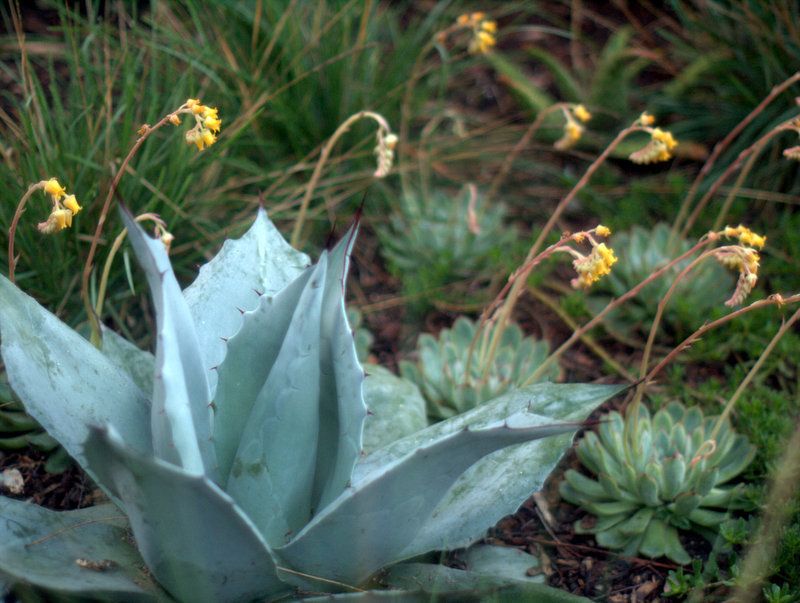 Different kinds of echeverias continue to flower in their charming crookneck style. With Agave ovatifolia 'Frosty Blue'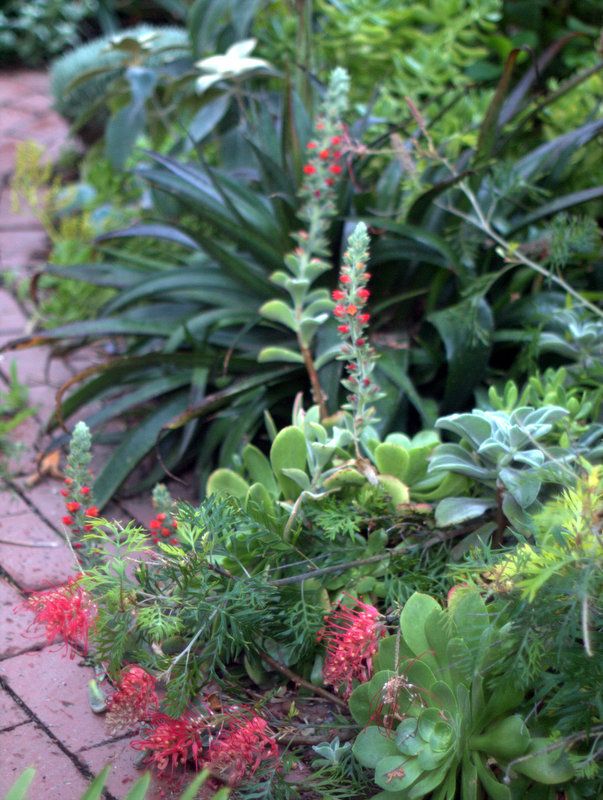 Surprising color match on the blooms of Echeveria pulvinata and Grevillea 'Robyn Gordon'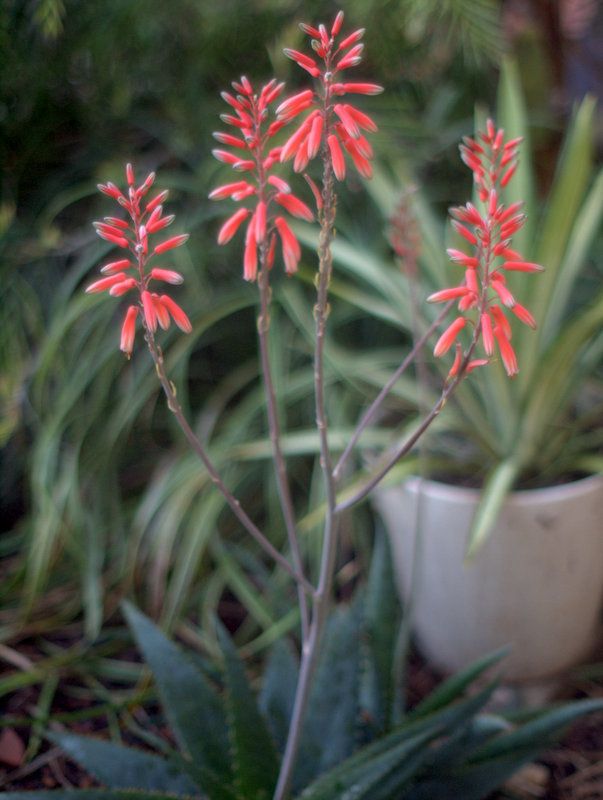 a gift aloe, no ID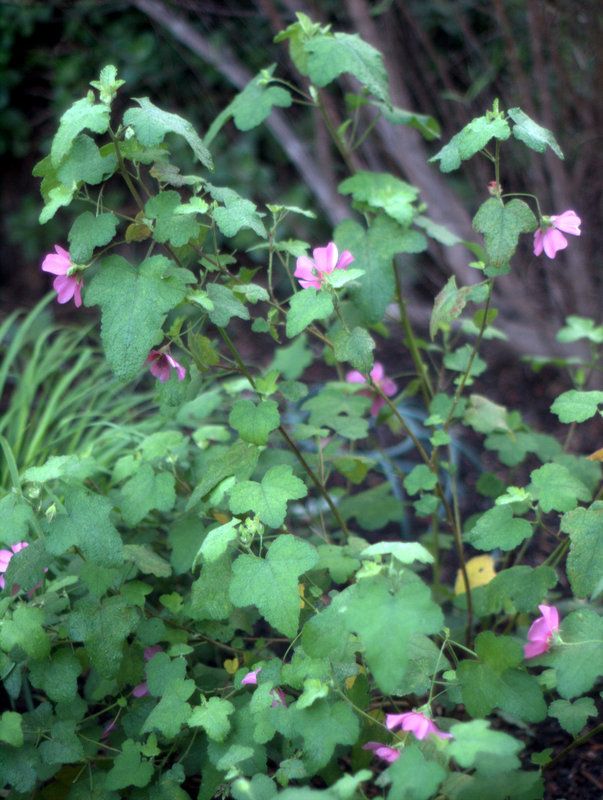 Anisodontea 'Strybing Beauty' is still looking very promising. Healthy, clean leaves with an airy, open habit of growth.
This will be its first summer, a true test. High on my to-do list is to start a glossary of all the plants I trial in the garden, with a thumb's up or down.
No blooms, just enjoying the view of wet pavement. We are becoming such rain fetishists here.
Wet Agave 'Dragon Toes' with a flash of orange deep in the background from Aloe 'Johnson's Hybrid'
I've pulled a lot of the poppies, but there's still a few in bloom every day.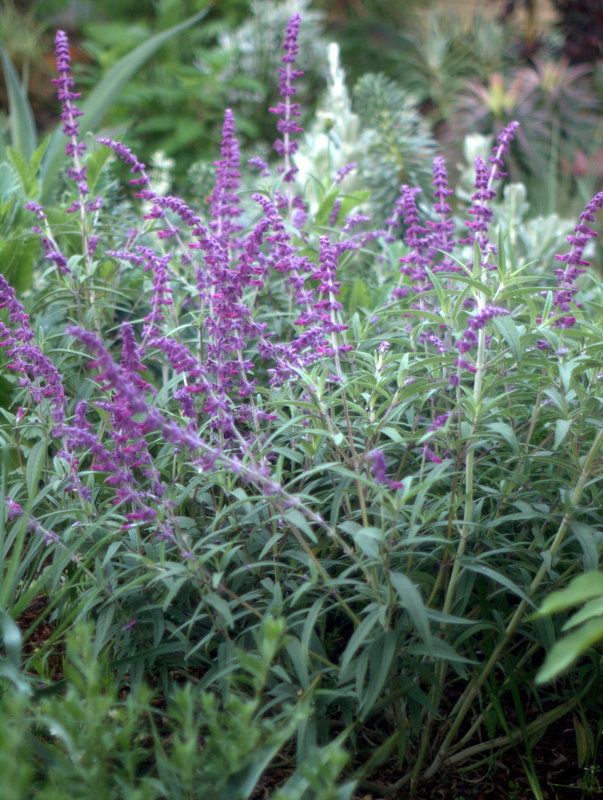 I'd love it if Salvia leucantha 'Santa Barbara' stopped growing now. And bloomed like this, at this size, until November.
We don't ask much from plants, do we?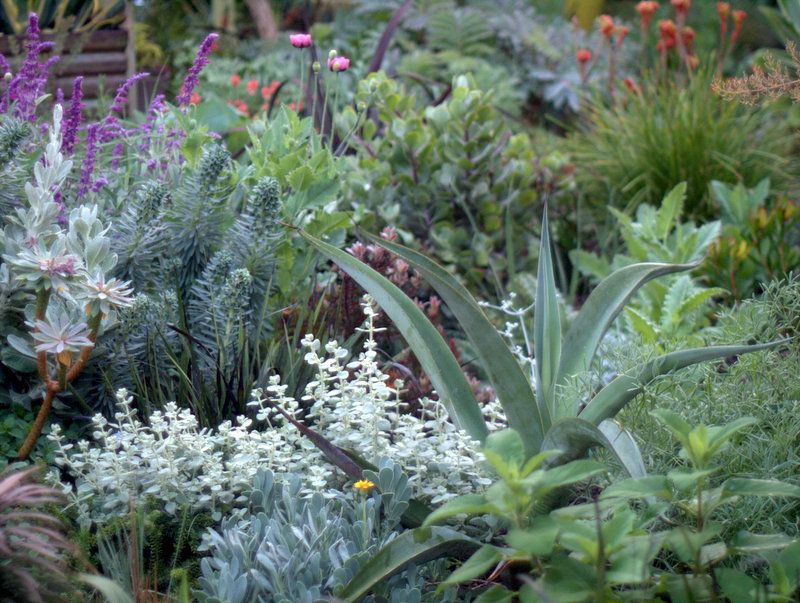 Lastly, Agave vilmoriniana, lord of all he surveys. He's made good size over the winter too. Blooms from poppies, salvia, kangaroo paws.
Oh, and believe it or don't, but that euphorbia is in bloom too. Subtle bordering on pointless. Euphorbia characias 'Black Pearl.'
Now, imagine if the blooms were chartreuse up against that salvia. Taking note for next year.
Carol at May Dreams Gardens collects our Bloom Day stories the 15th of every month.