The curse/blessing of the freelancer is a job cancellation, like I got today, on the platform just about to board a train to downtown LA.
Financial concerns aside, I'm always thrilled to play at home for the day, like joining in on the Wednesday garden bloggers' meme hosted by Anna at Flutter & Hum.
She shares a harrowing account today of a friend in the worst kind of trouble imaginable, one of those events that will forever mark your life with an ineradicable scar dividing before & after, light & darkness.
I worked with a woman years ago who led a turbulent life, husband in jail, etc., and one of her frequent expressions about life was "Just bore me, please."
Now that I'm her age, I get it. My sincerest hope for each new day is that it just be a boring one, please, thanks very much.


In that spirit, my WV is an update on the painted trash cans. A couple sat empty for a few weeks, ready for new acquisitions.
I found a big, beautifully grown 3-gallon of Anigozanthos 'Yellow Gem' and plopped it in over the weekend. You couldn't buy the cut flowers for the price of the plant.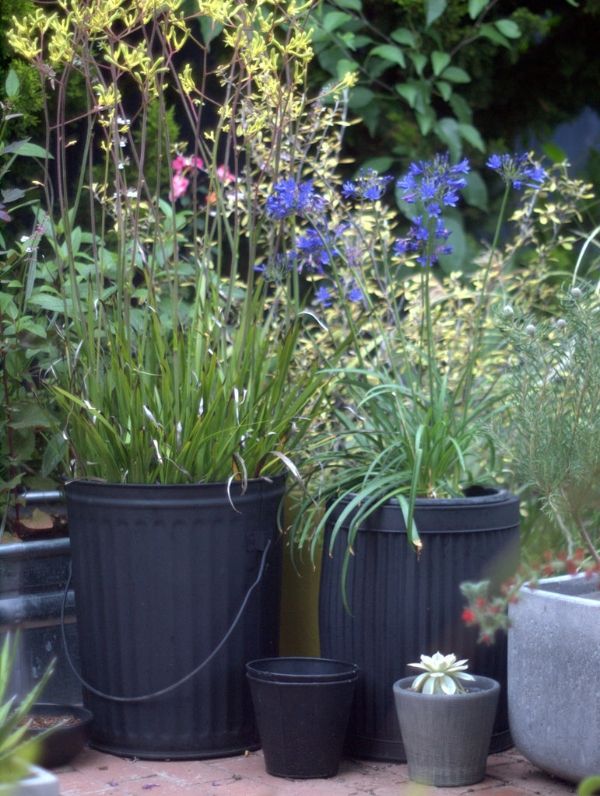 I moved some more empty pots here to fill with who knows what next. This little corner is designated for the new and fabulous.
I'll probably keep rotating new stuff in all summer. Just because. The painted trash cans have given me a new lease on summer.
The fluted can on the right is not technically a trash can but a cache pot we repainted.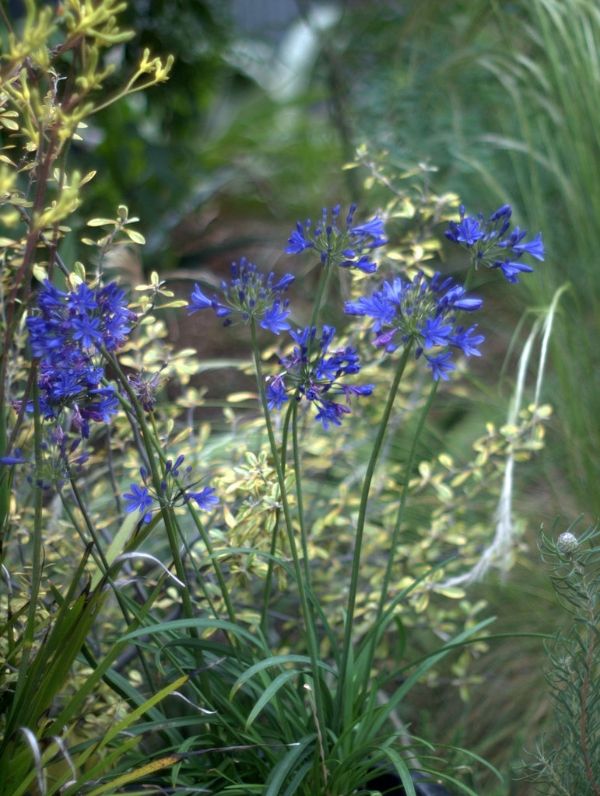 The Agapanthus 'Brilliant Blue' is from San Marcos Growers, still in the grower's can.
I planted some other varieties in the ground last year but looked away while the crowns became swamped this spring.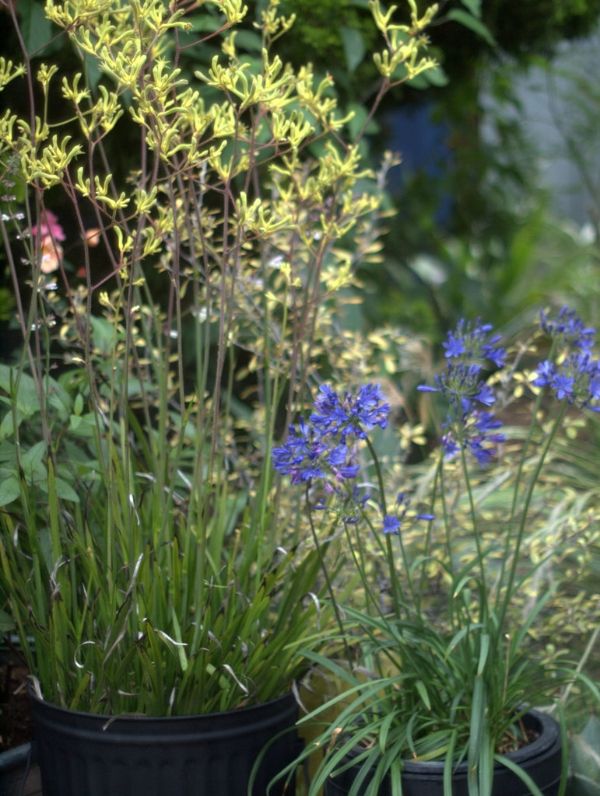 I think there might be one more trash can to paint. I'll check the garage later today.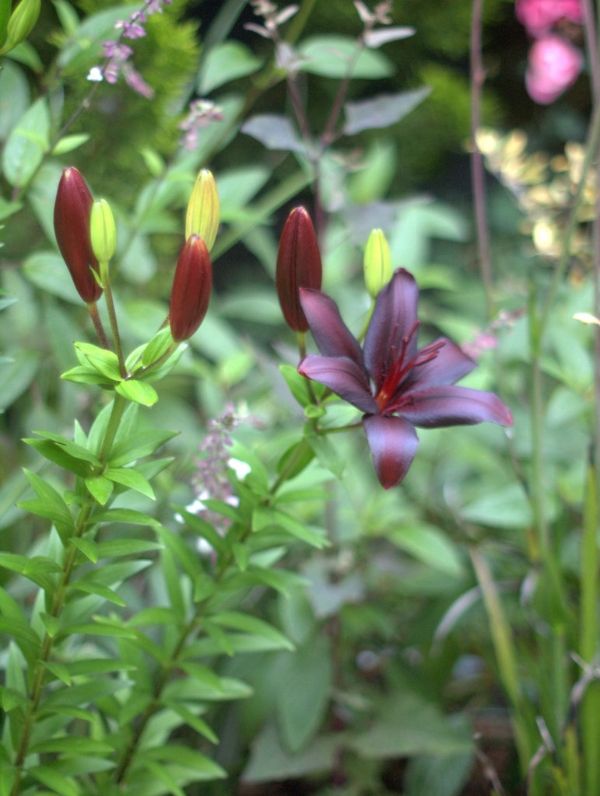 In the stock tank behind the trash cans, the dark red lily opened a bloom yesterday.
And before this post moves beyond a succinct vignette into a sprawling gardenlog, I'll cut it short and sincerely wish you a very boring Wednesday.