We're having a spell of clammy, sultry weather, the kind that will boost passionflowers another foot in growth seemingly overnight.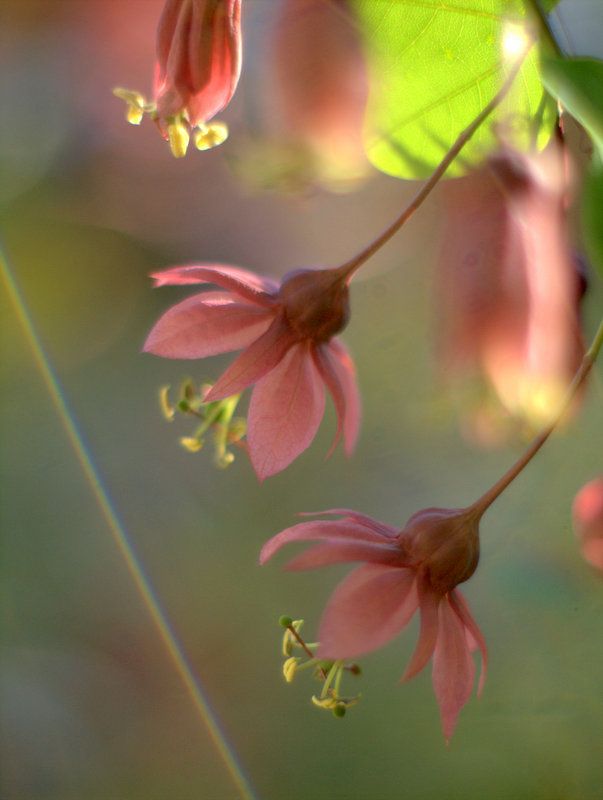 Passiflora hybrid 'Flying V,' was a gift from Max Parker, who blogs at Hook and Spur.
'Flying V' is a cross between two Jamaican passionflower vines, Passiflora penduliflora and P. perfoliata.
Jamaica's tropical marine climate averages temperatures around 83F, so I think 'Flying V' has been feeling right at home in this tropical island weather we're having.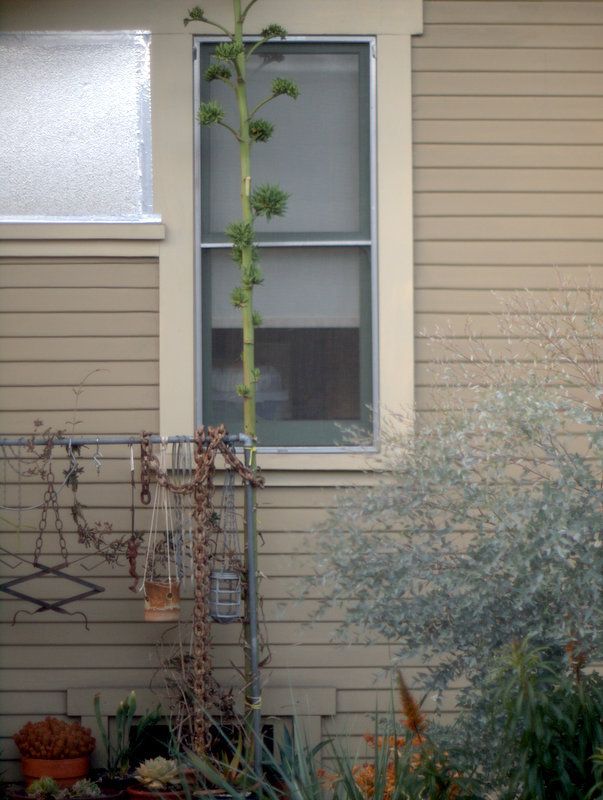 All summer it's been near impossible to get any photos, as all the blooms clustered at the top of this Agave mitis 'Multicolor' bloom stalk, disappearing under the eaves in this photo from 2015.
(Hybridizer Mark Cooper felt the leaves bore a resemblance to his favorite guitar, the Gibson Flying V, played by Hendrix, Albert King, Lenny Kravitz, among many others.)
The vine was planted in a large pot that's been half buried in the ground, with the agave stalk, minus most of its bulbils, plunged in the center as an impromptu scaffold.
To be honest, using the agave stalk for support was a bit of a joke. I assumed the vine would need endless cajoling and coaxing and ultimately opt not to thrive. Call me jaded, it's true.
But this vine immediately took off for the heights, and it's taken all summer for it to cascade back down and bring those little pink parachutes back within camera range.
And if I leave too early in the morning or get home too late the blooms will be closed shut, more shuttlecock than parachute.
Now I'm wondering how long it will be before that fibrous agave stalk disintegrates and the vine needs to be disentangled from its support.
But that's a worry for mid-winter, not days like this. It's nice to see the sky tumbled with big fluffy clouds for a change too.
'Flying V' is reportedly root hardy to zone 8.