When: 6-9 p.m. Friday and Saturday, October 21 and 22, 2016
Where: Los Angeles County Arboretum & Botanic Garden, 301 N. Baldwin Ave., Arcadia.
Tickets: $16 adults and $14 children 5-12.
Information: 626-821-4623, www.arboretum.org.
Read more here.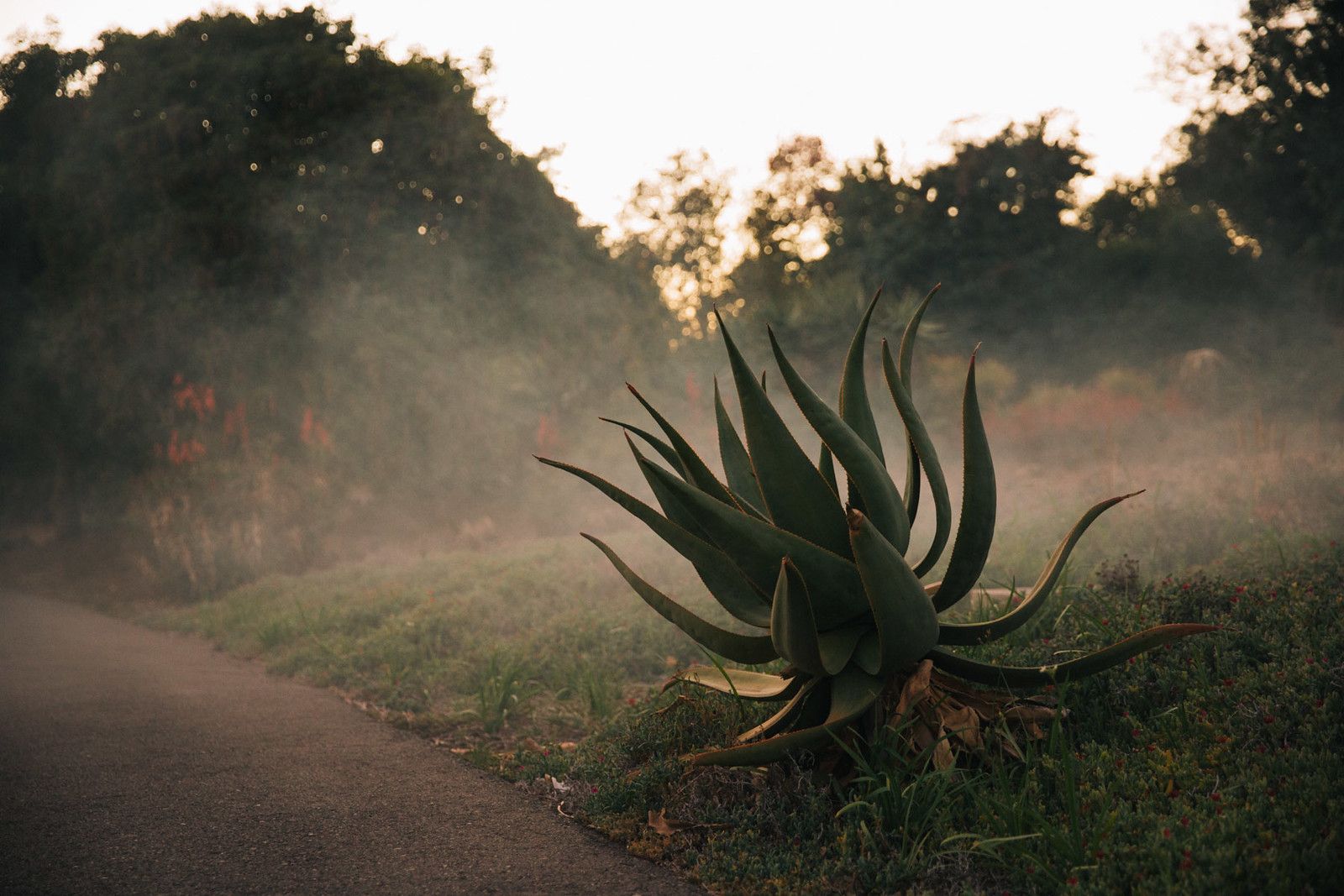 Digital Nature opened last night at the Los Angeles County Arboretum, an event designed to be as sparklingly ephemeral as morning dew in Los Angeles. It closes tonight, so you have a Saturday ahead to plan a fall afternoon at the Los Angeles Co. Arboretum and maybe stop in at their plant sale while waiting for nightfall.
If like me you tend to feel a twinge of dejection at being cast out of botanical gardens late afternoon, when things really seem to be getting interesting, today is your chance to experience the collective soft breath of the plants as they settle in for the night, the peacocks heading for their roosts, the dim rustling of leaves, the last birdcall. Though it's been hot here all week, the Arboretum seems to be generating its own celebratory weather for this event, intriguingly chilly and moody, as if expressly ordered for the occasion by impresario Shirley Watts, known to blog readers as the curator of Natural Discourse, the series of symposia that melds the humanities and sciences to illuminate our ever-changing relationship to the natural world.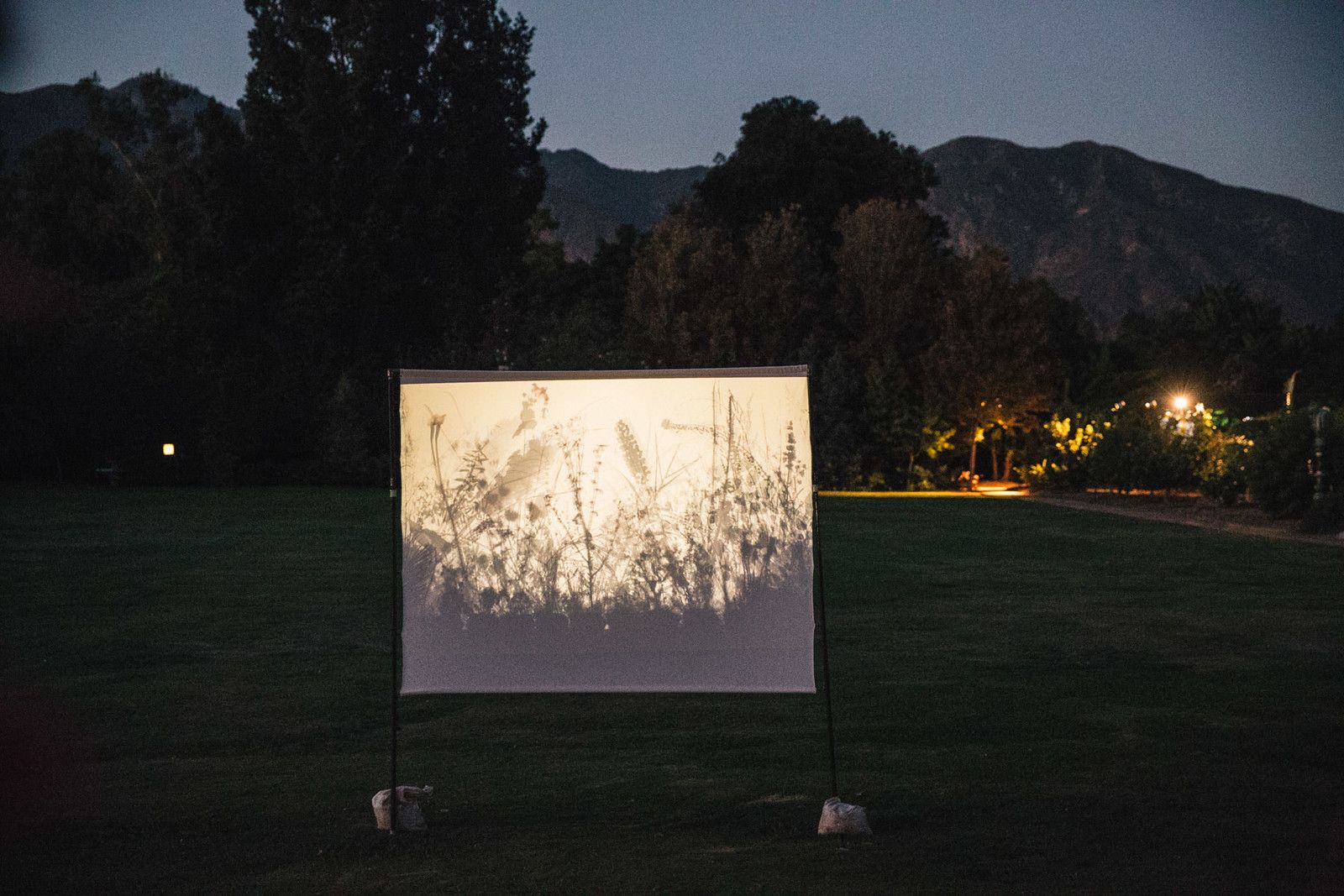 In Digital Nature, Shirley gets to explore a favorite theme, the intersection of technology and nature, and has invited video artists and engineers to the Arboretum in a one-off installation for this special event.
That drift of mist over the aloes is probably emanating from the "Smog House," a disused greenhouse that once held experiments on the effect of smog on plants. Artist Kevin Cooley has brought the abandoned greenhouse back to life for Digital Nature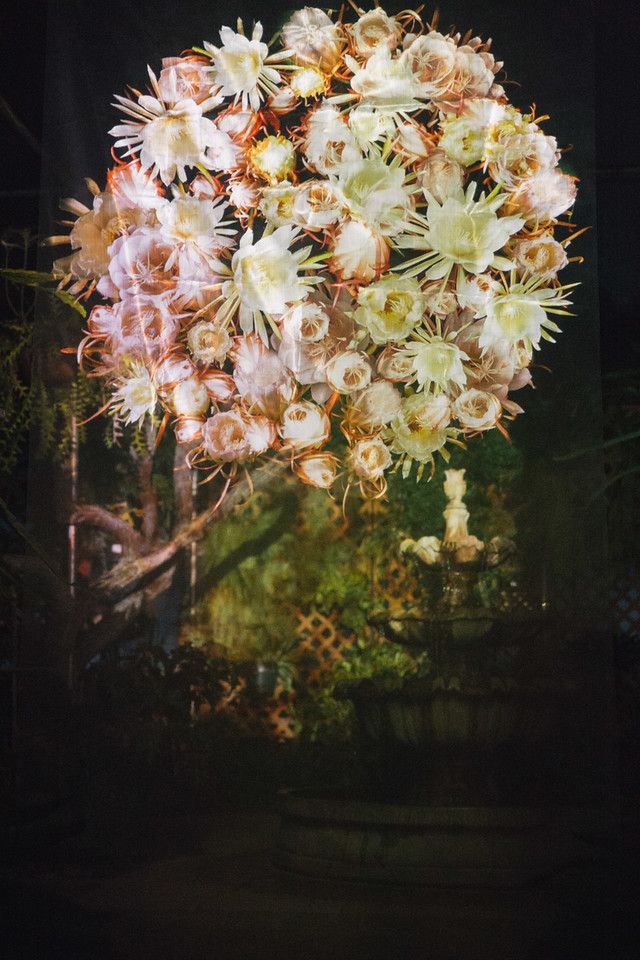 Other exhibits include cactus blooms opening and closing, over and over, like we've always wanted them to.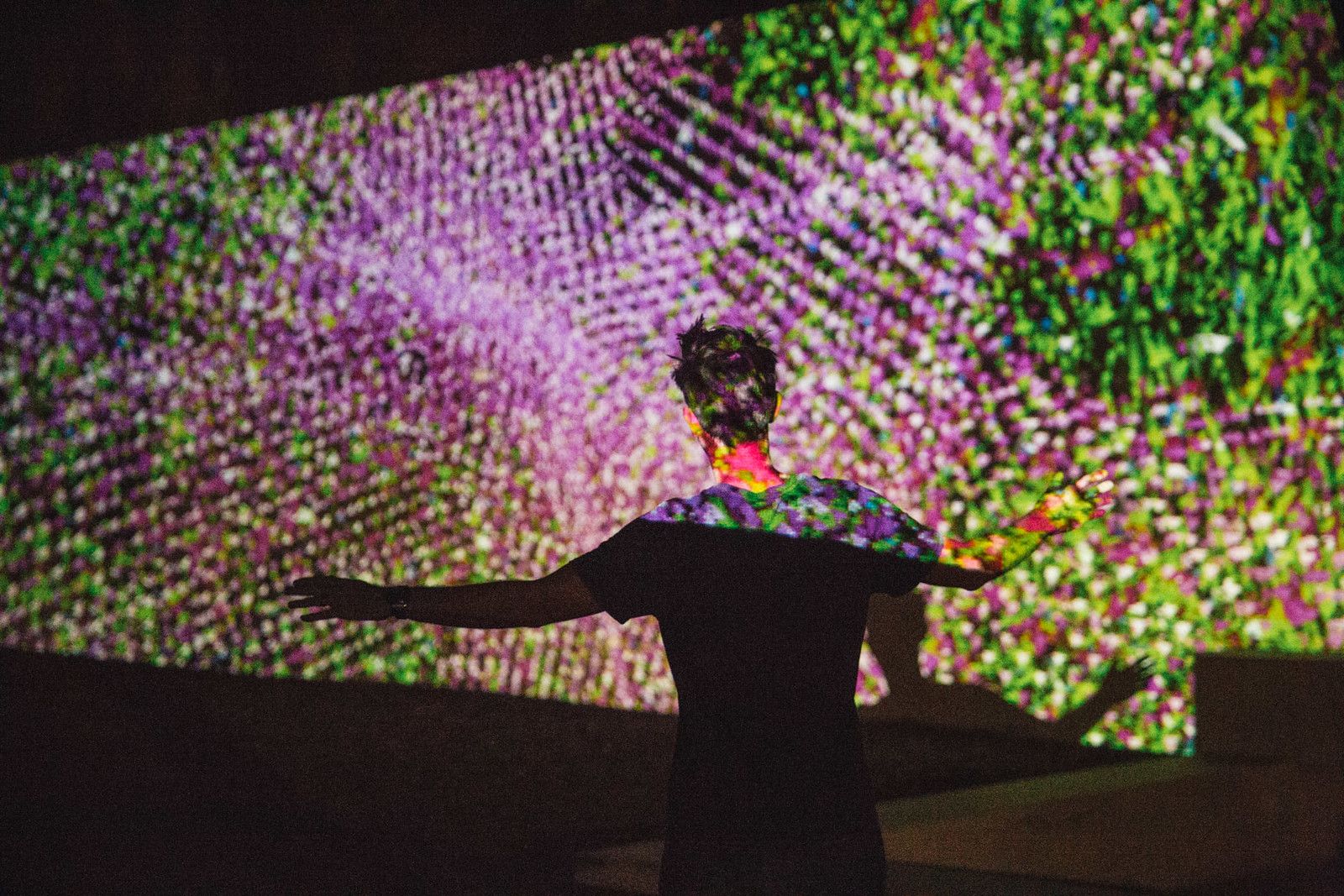 Interactive digital artist John Carpenter creates work that allows us all to be maestros of shape and color.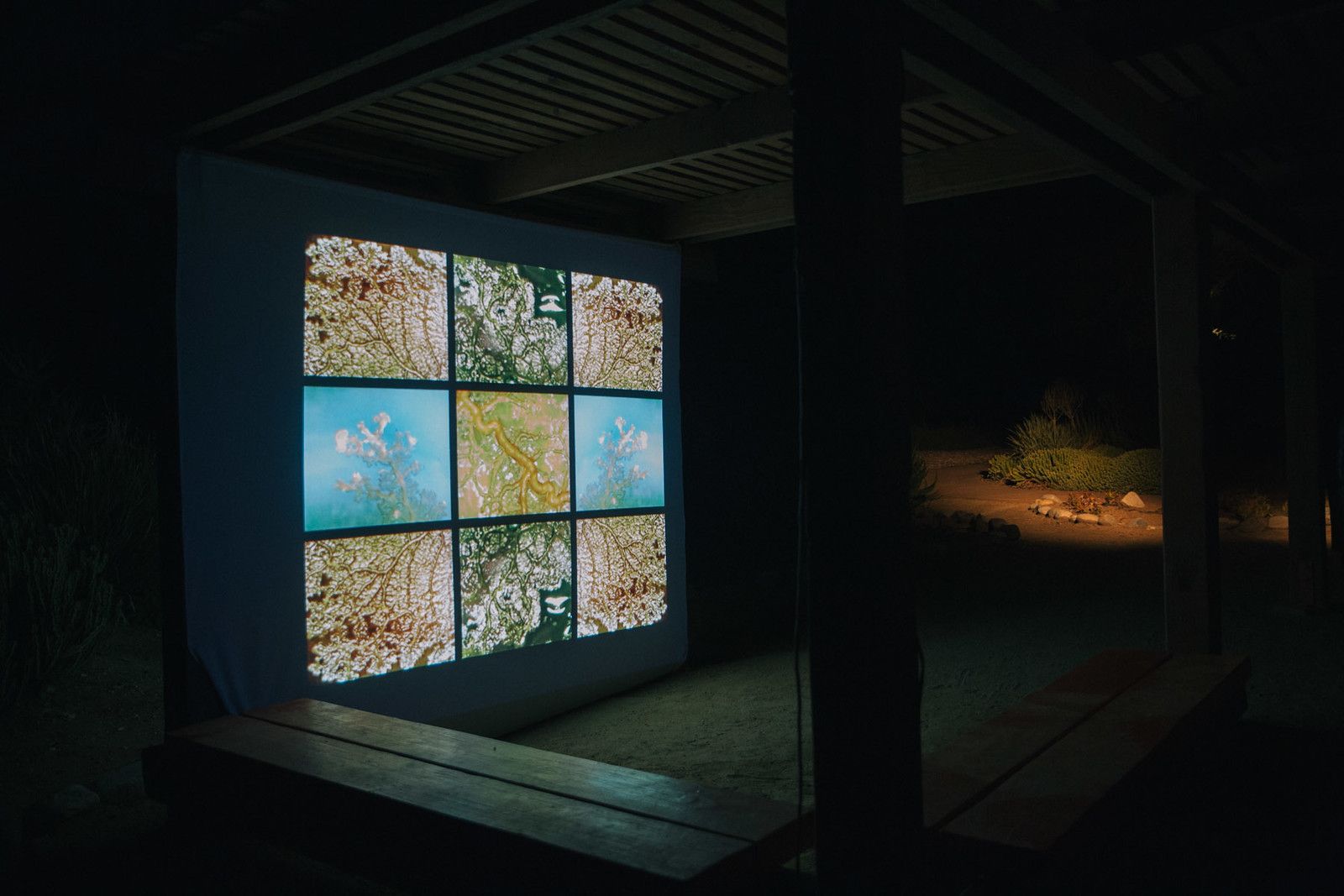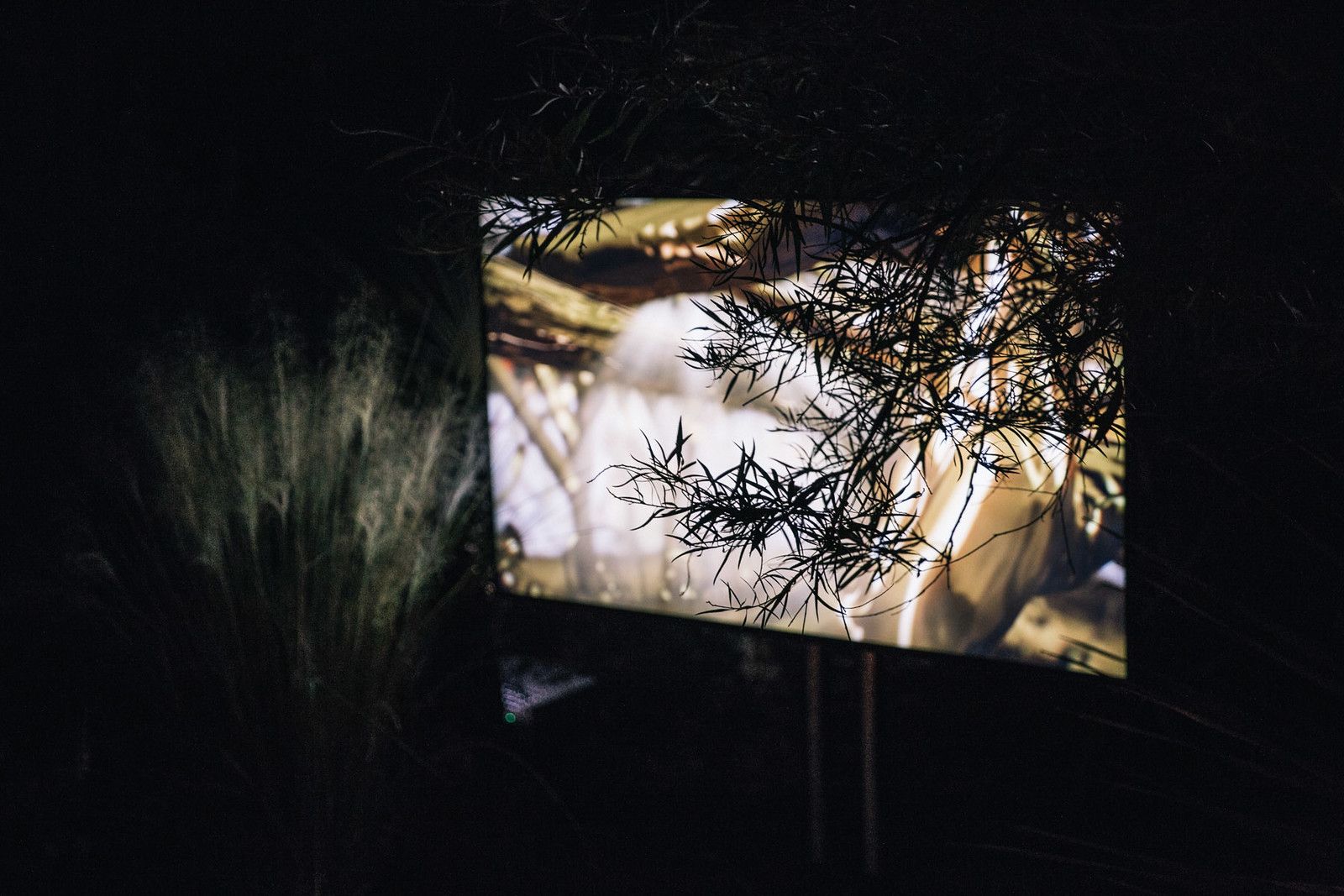 Come see what's showing at the Arboretum under the Bismarckia nobilis tonight.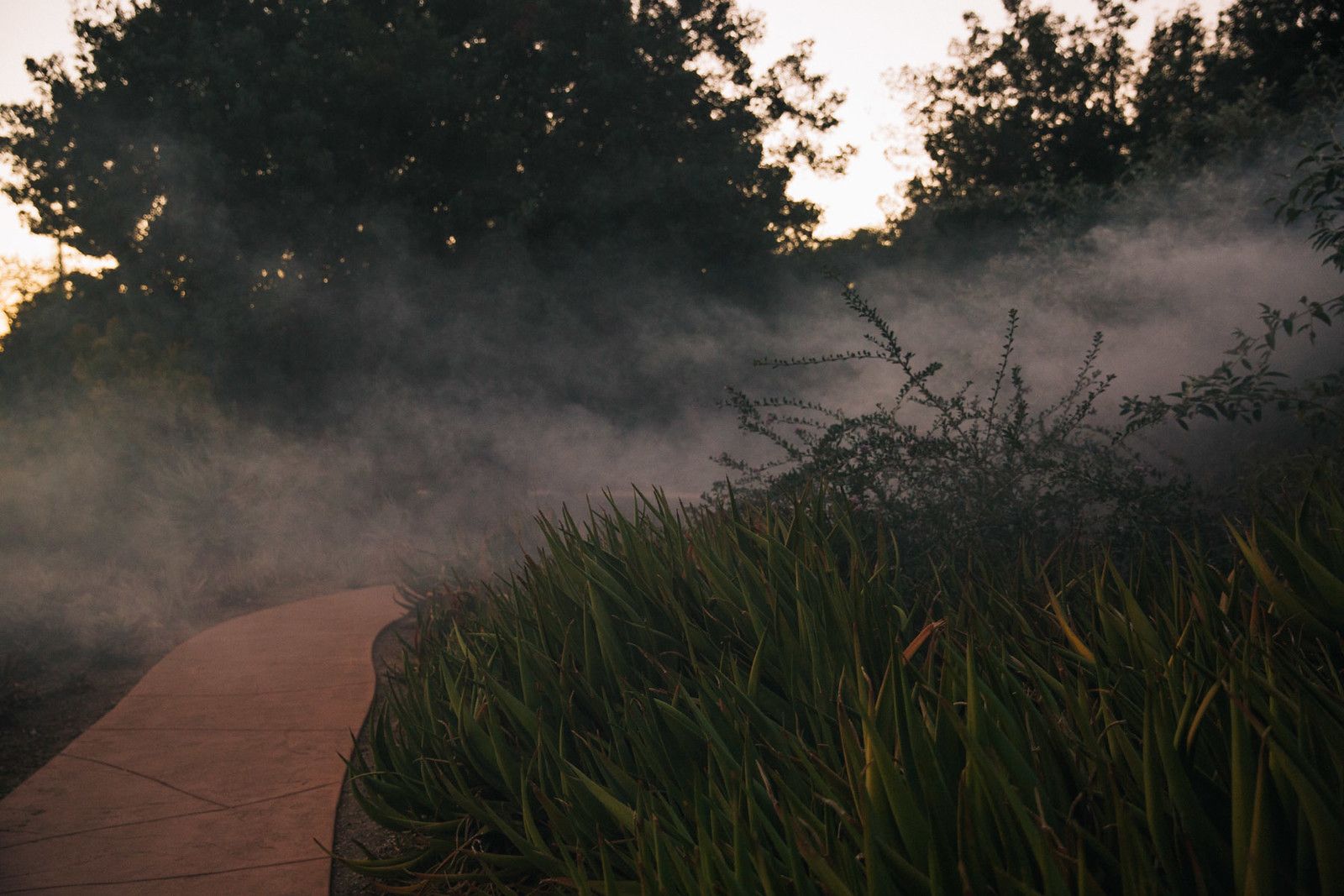 All photos by MB Maher.