A couple days ago a non-gardening member of the household burst through the screen door and out onto the porch and barked at me, "Grow me some cilantro!"
I barked back, "Grow it yourself. The smell makes me retch. What do you want it for?"
And the non-gardener went on to detail the alcoholic beverages for which cilantro is a useful ingredient.
At which point it occurred to me that we're obviously taking entirely the wrong approach in attempting to encourage non-gardeners to get their hands dirty by touting the healthy benefits of growing fresh vegetables, including exercise and obesity reduction. What a virtuous bore. Maybe a bit less virtue and more vice?
Infusing booze with homegrown ingredients would seem a much more likely inducement. In another example of those zeitgeist-channeling moments we all occasionally stumble into, the New York Times had an article on this subject the very day the non-gardener fired off a request for cilantro.
So we made up a list of possible home-grown candidates, some more fanciful than others since not just infusion but distillation would be required, but just an idea list:
cilantro
mint
parsley
chilis
juniper (gin)
potatoes (vodka)
artemisia (absinthe)
malbec grapes – vodka and wine
tomatoes
tomatillos
carrots
cucumber
pumpkin
basil
blueberries
string beans (bloody mary's)
lemons
et cetera
et cetera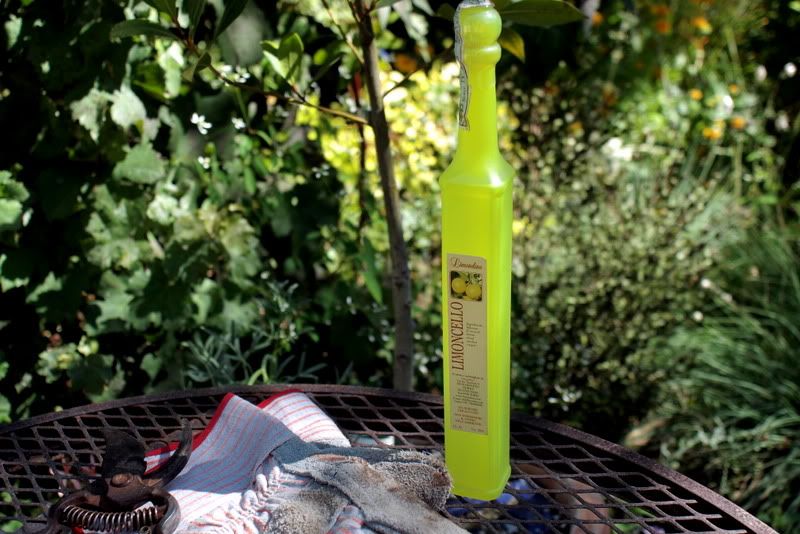 Think of the beautiful bottles you'd have to collect! And the bacchanalias, the harvest parties, with tables and ingredients staged and ready for guests to make mixology magic on a Labor Day weekend.
It might even induce me to grow more vegetables. Just don't ask me to drink anything flavored with cilantro.