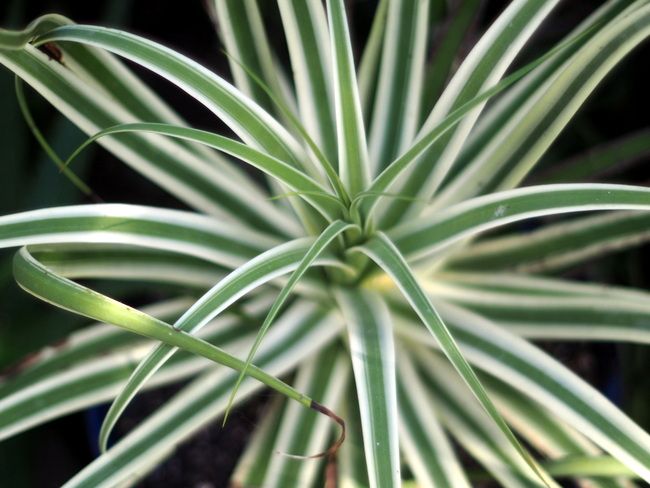 Agave bracteosa 'Monterrey Frost'
I know those are fighting words, especially depending on where you live and your opinion of winter in general, and I'm not trying to pick a fight. We all miss those long days that stretch luxuriously into a warm twilight then blur into a sultry evening, when all of a sudden it's 9 p.m. and you haven't had dinner yet — but if you're a bunch of plants living in a Los Angeles garden tended by one woman, November is indisputably on your side.
And then there's this intoxicatingly slanted light that makes my garden look like I'm walking into a Terrence Malick movie every morning.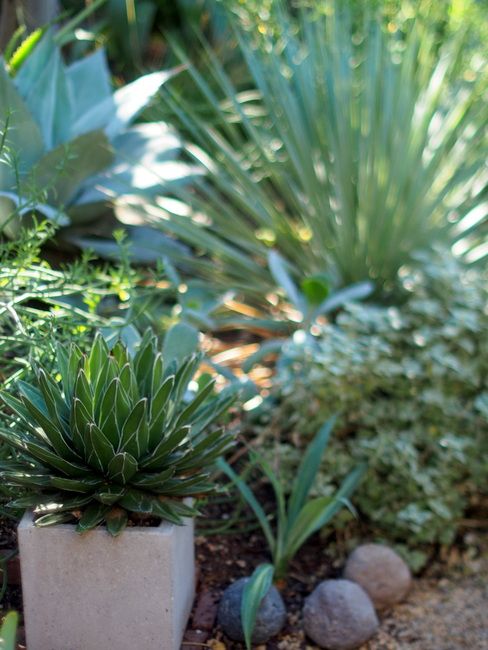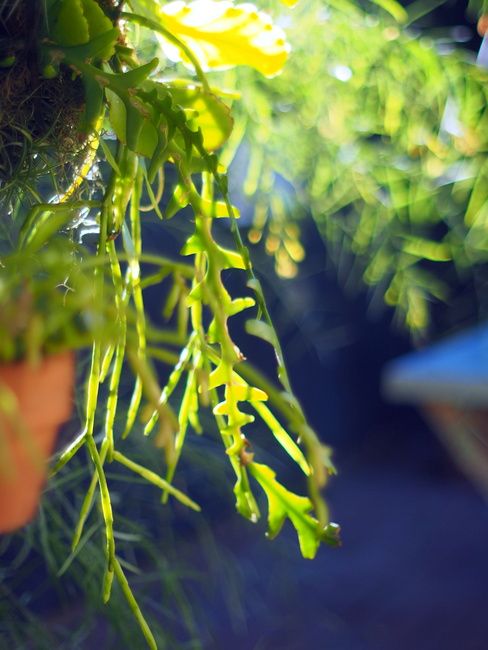 I'm embarrassed to admit just how much time I'm spending staring at the light this time of year. Usually the first pot of coffee is consumed in this sole pursuit, and sometimes the second pot too.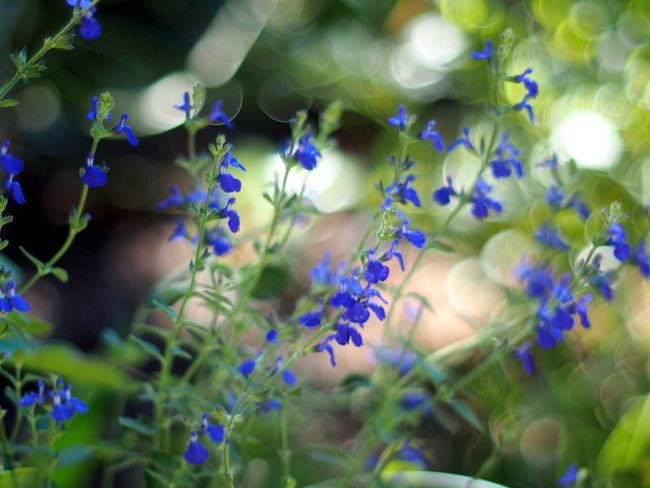 And all because of this orbital business of the earth tilting on its axis, light once again becomes a friend and not a bully. And you can splurge on salvias as winter annuals, because unlike in summer the flowers open slow and last and last. (Salvia chamaedryoides x 'Marine Blue')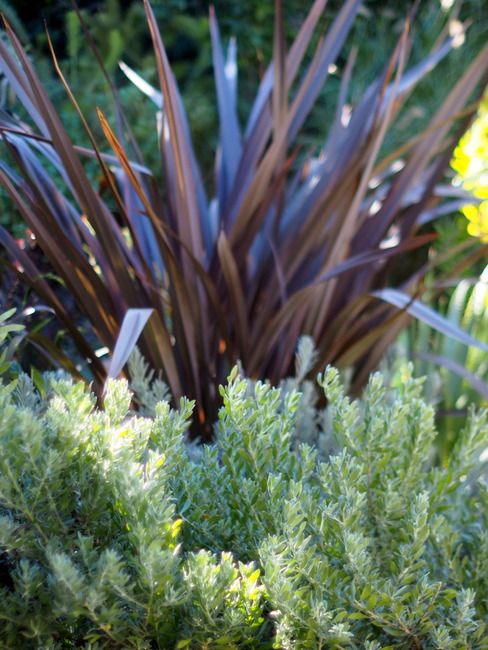 The plants and I can finally relax.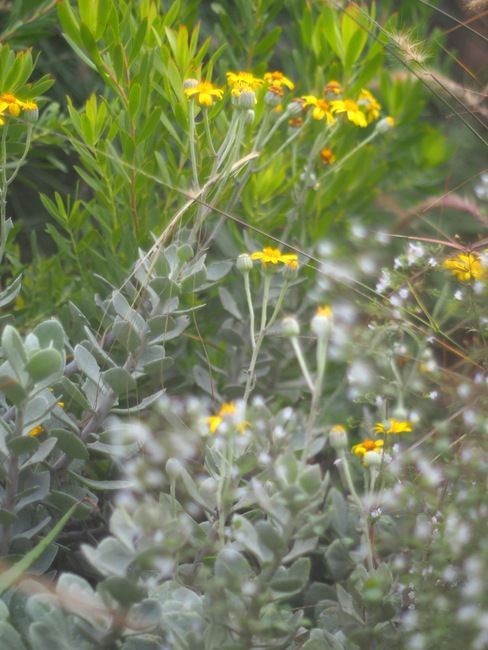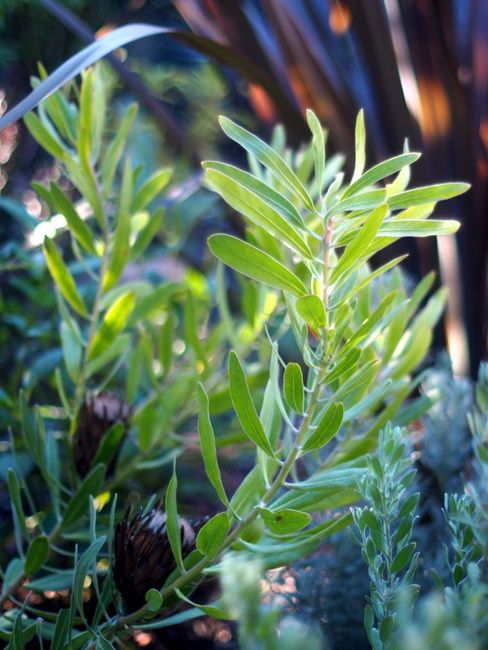 Okay, so Thanksgiving was over 90 degrees, but we know that's a short-term anomaly that won't stretch on interminably for months and months. We can deal.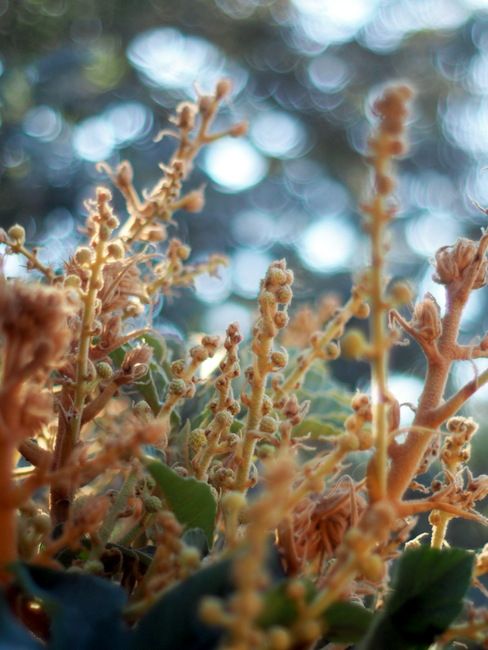 We can deal because we are closer than ever to the rainy season, however meager it may be.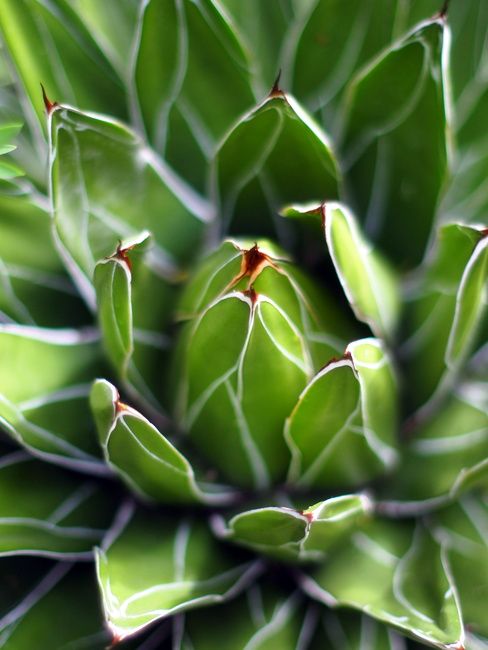 Sure, the days are shorter, but when the sun isn't making you cry uncle anymore you find yourself immersed in those timeless moments like staring into and pondering the heart of natural mysteries.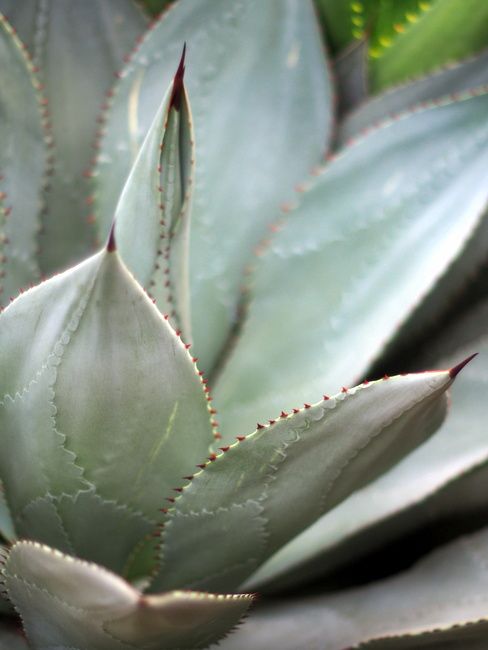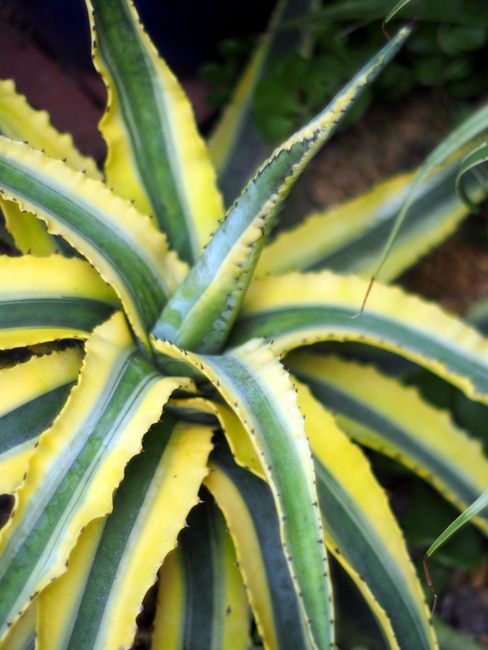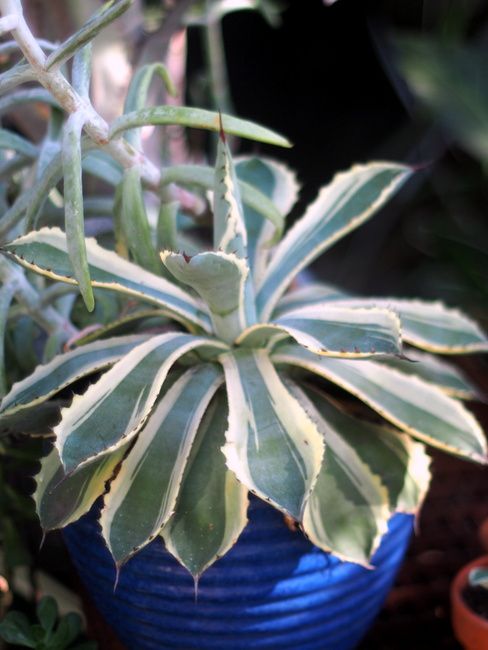 And then there are the winter-blooming aloes stirring, like Aloe cameronii.
Counting aloe buds is a favorite pursuit this time of year. 'Moonglow' has two trusses budding up.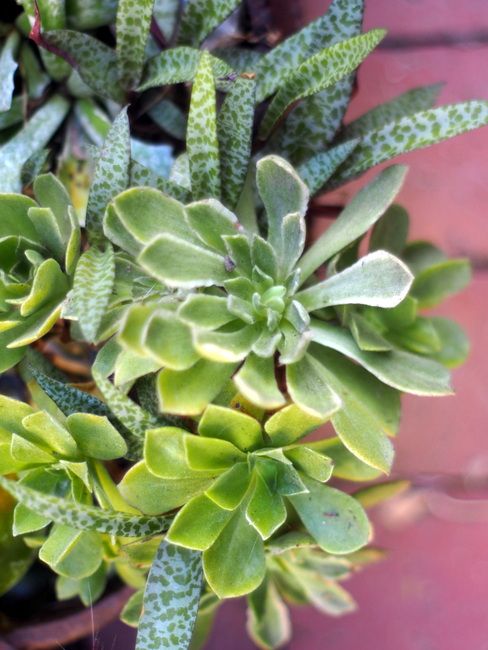 Shriveled-up Aeonium balsamiferum relaxes again into plump rosettes.
Succulents are so much happier in the cooler weather, giving positive reinforcement for experimentation and new mashups.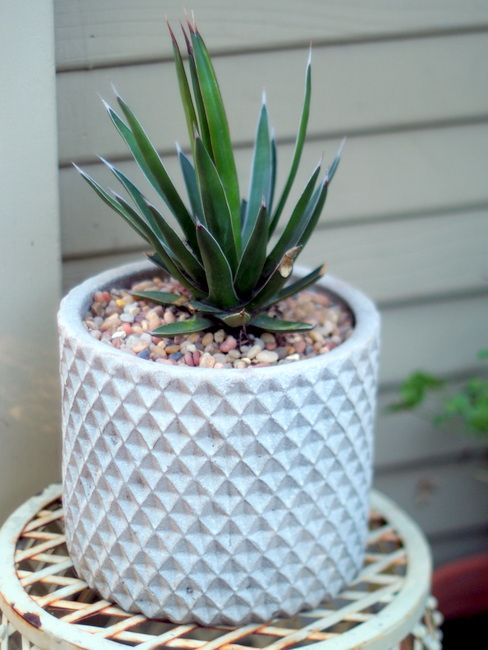 I'm basically inventing stuff to do just to be outside — repot this, move that. Agave ocahui 'Wavy Gravy' was beyond ready for a bigger container.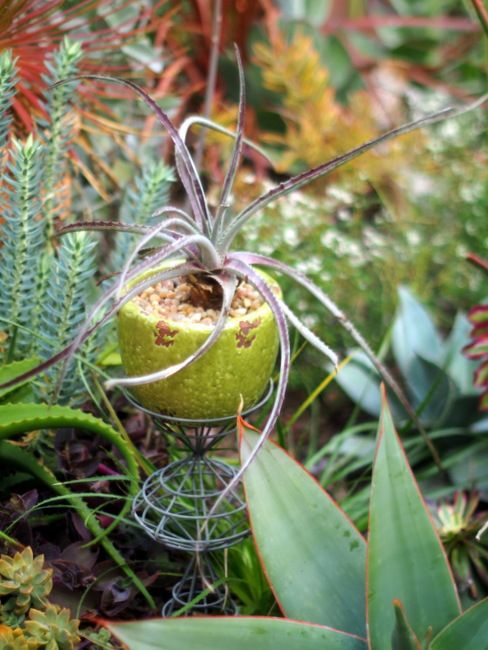 Neglected projects are pursued with a vigor not seen since spring. Rescue the hechtia being swallowed whole by the agaves in the gravel garden? Done.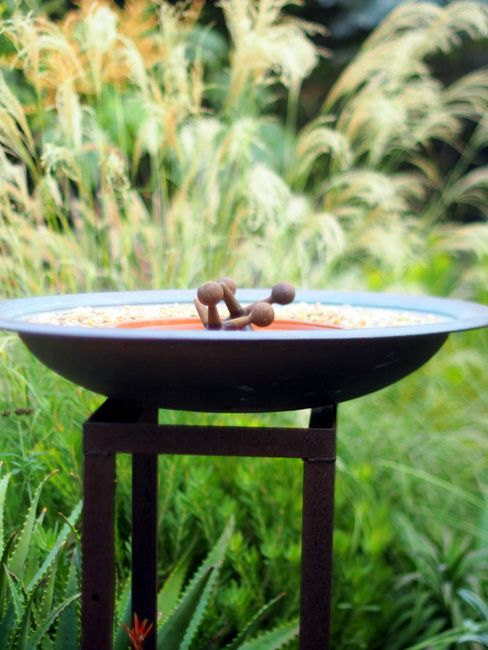 The long-delayed bird bath project? Done.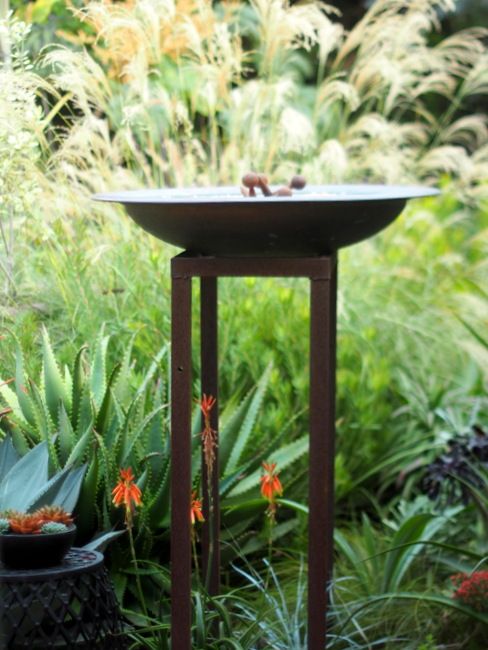 And there's the undeniable appeal of digging and moving heavy stuff around without breaking a sweat.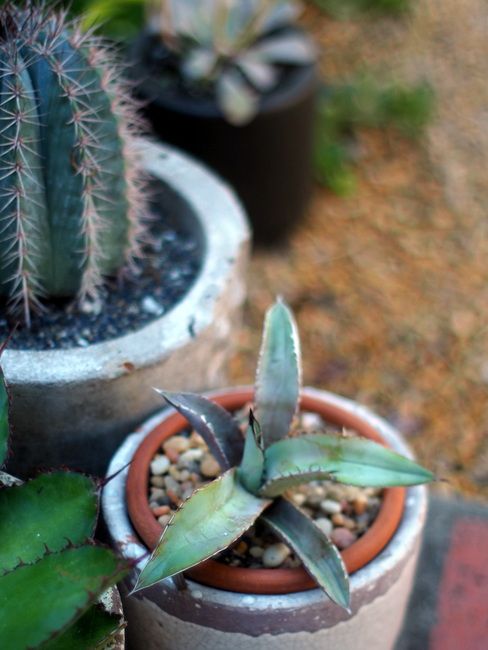 Young potted plants love this gentle autumn light, as opposed to the scalding glare of summer.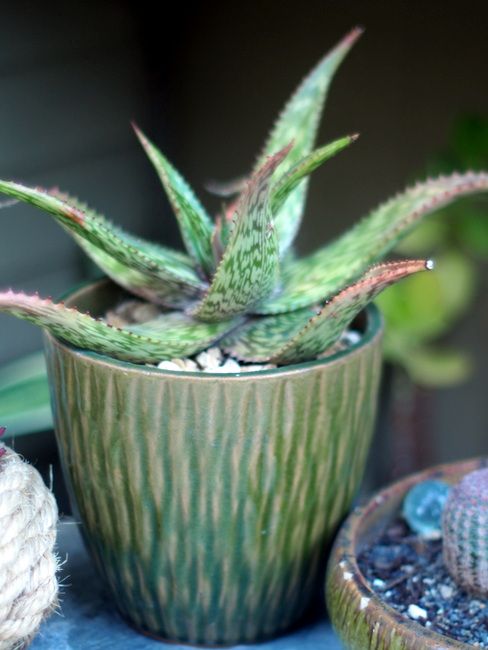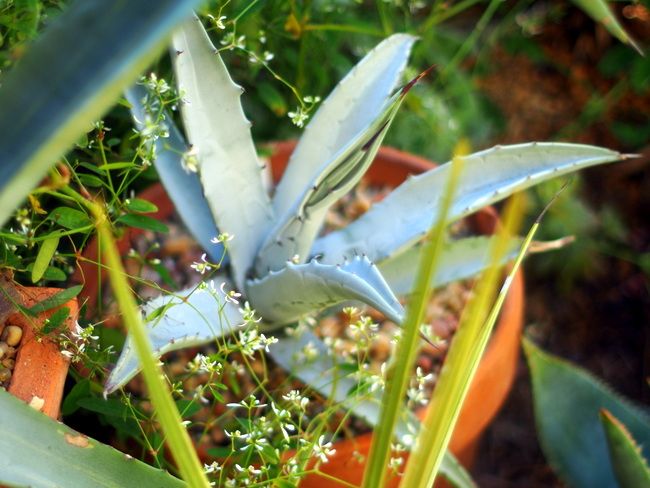 After a season of winter sun, Agave cerulata just might be ready for full sun next summer.
Pelargonium echinatum is done with summer dormancy, brought back to life with a big drink of water.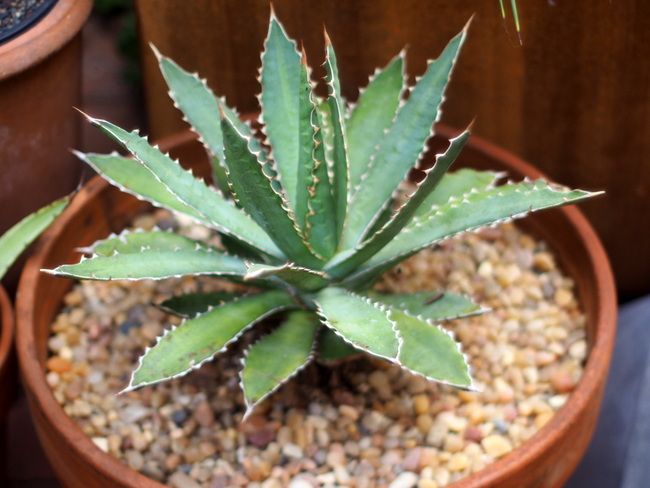 Agave xylonacantha finally gets a bigger pot.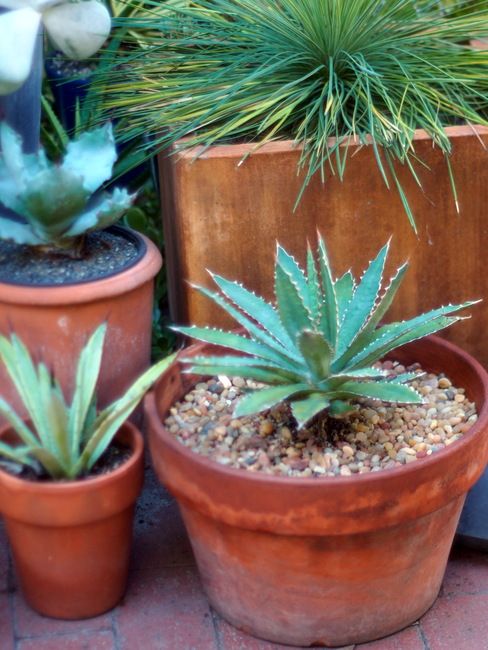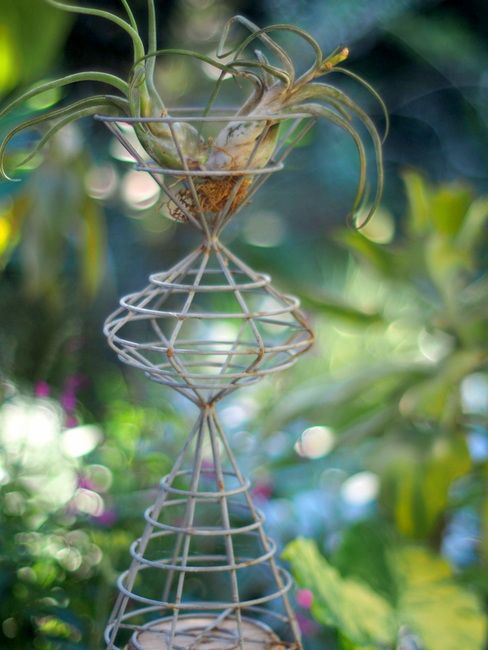 And because it's such a joy to be outside, you try all kinds of crazy things with stuff on hand, like inventing new supports for tillandsias, birdbaths, etc.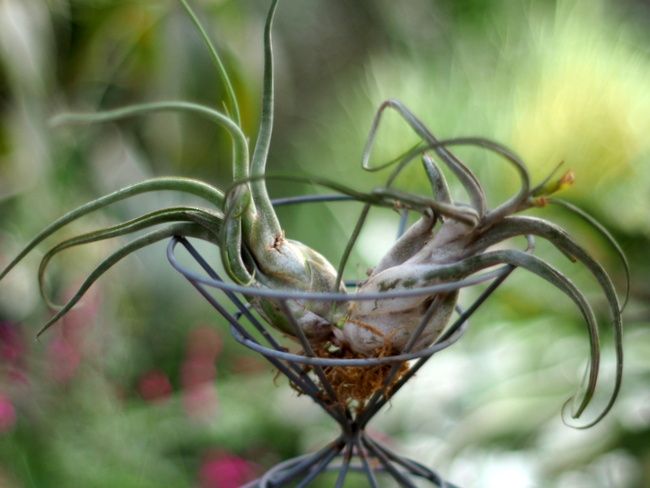 Just giving props to autumn, because it's the most fun I've had in the garden since spring.