I find this brickwork for the studio of photographer Graciela Iturbide utterly mesmerizing, taking a pedestrian building unit like the brick to new heights — three-story heights, in fact. The architects Mauricio Rocha (Iturbide's son) and Gabriela Carrillo (of the firm Taller) "sought for the project to demonstrate a repetitive and almost obsessive use of a singular material." I think they nailed the dynamism in repetition.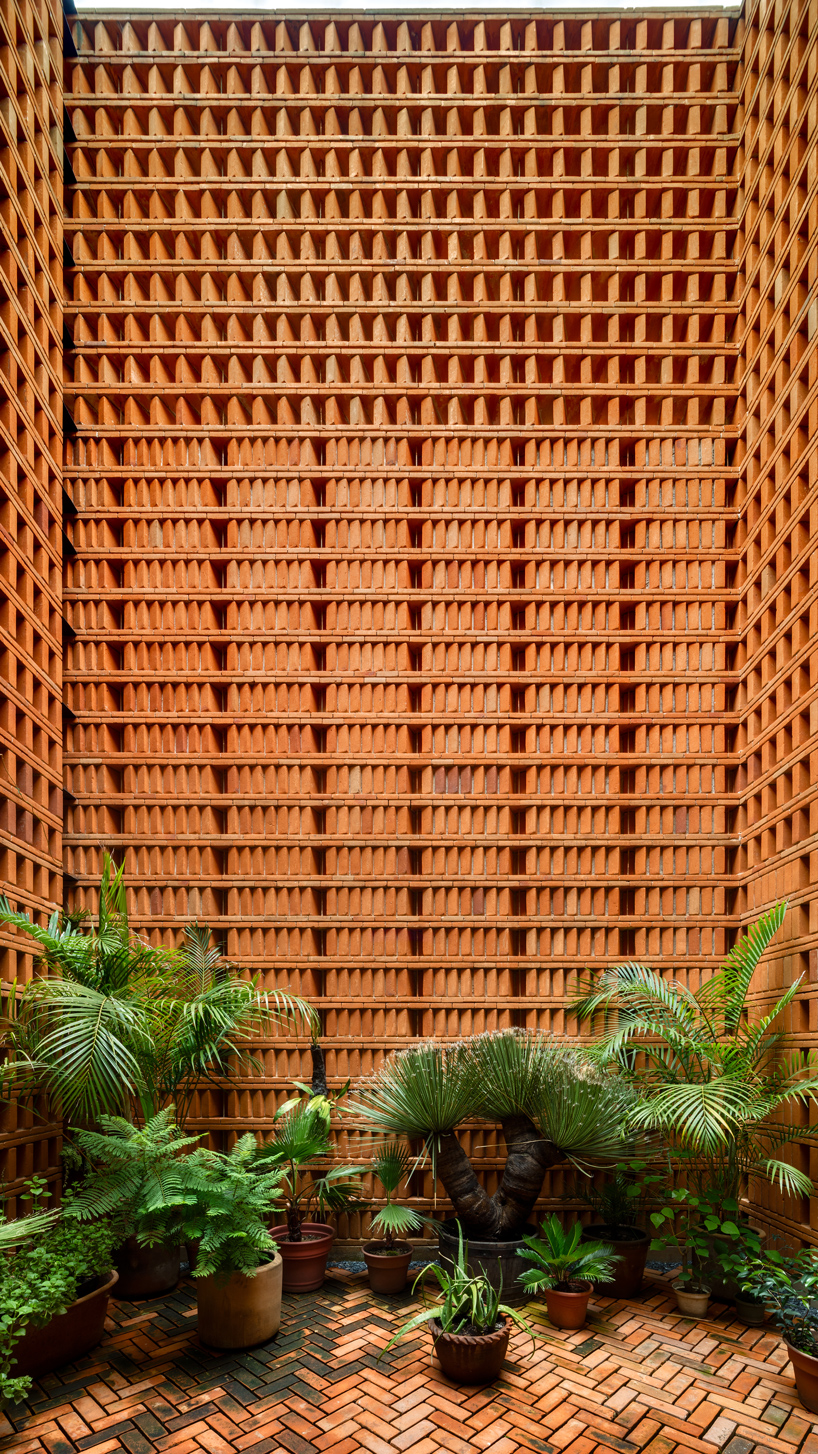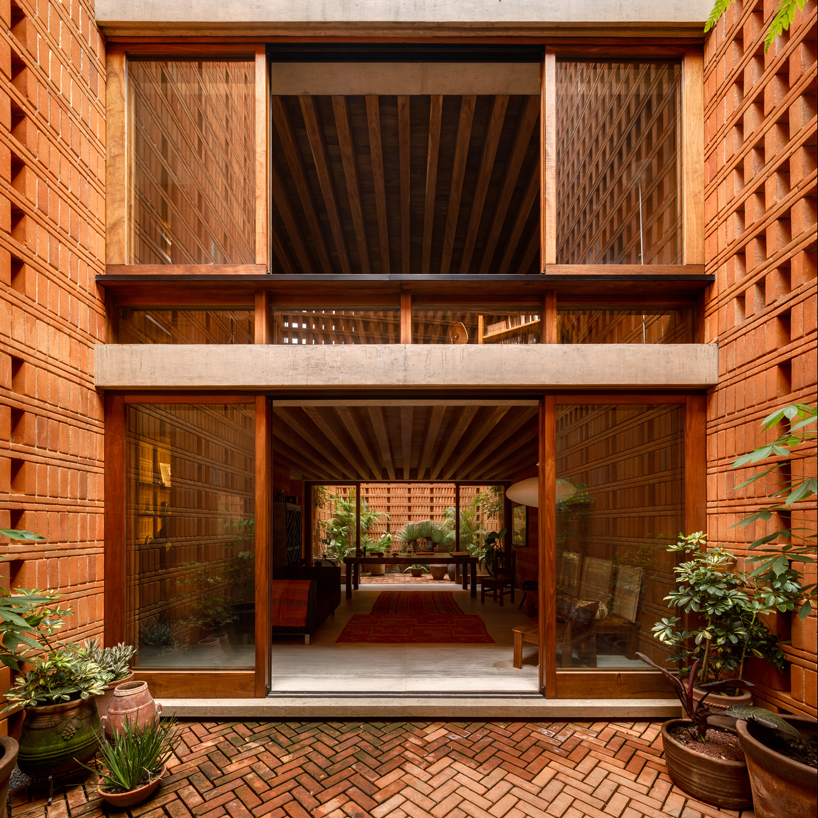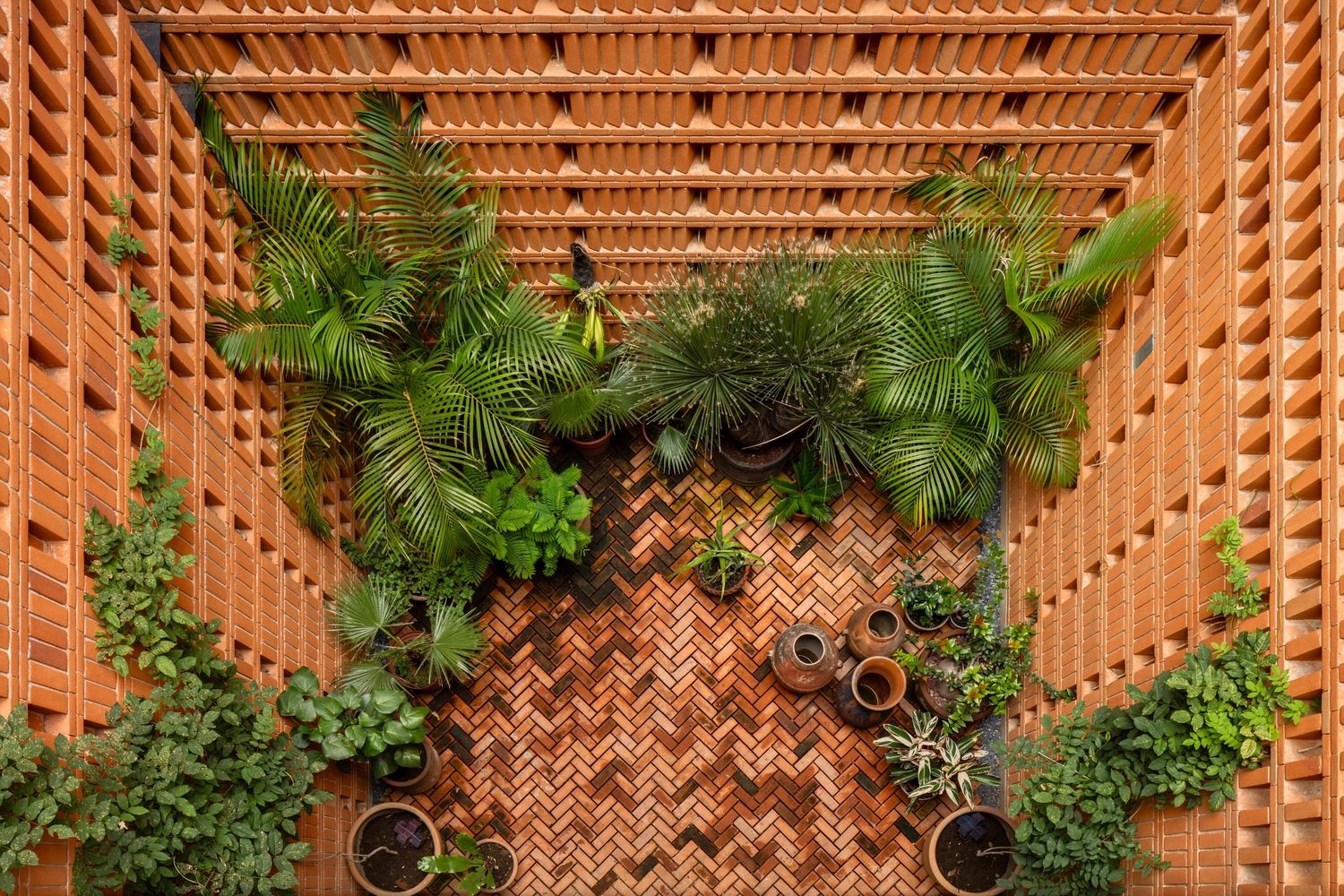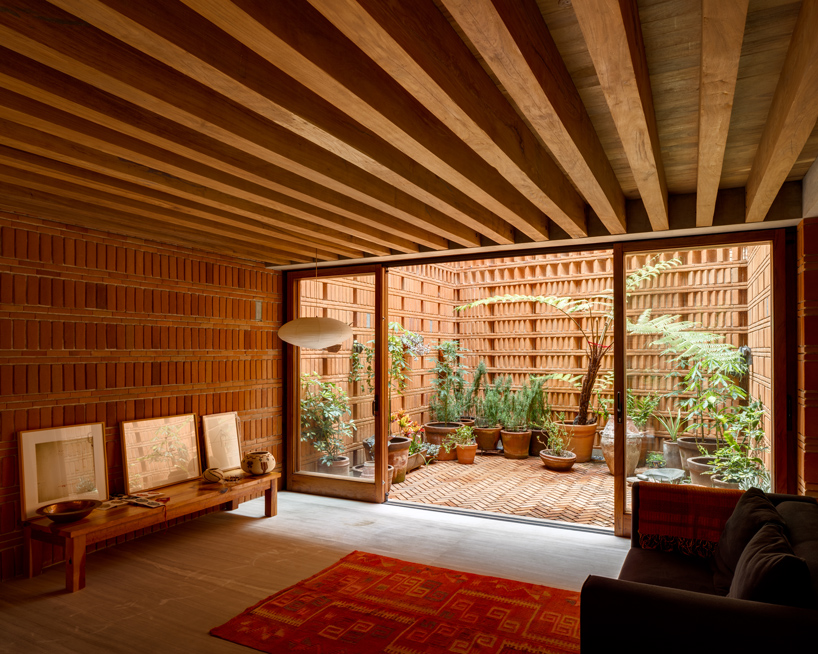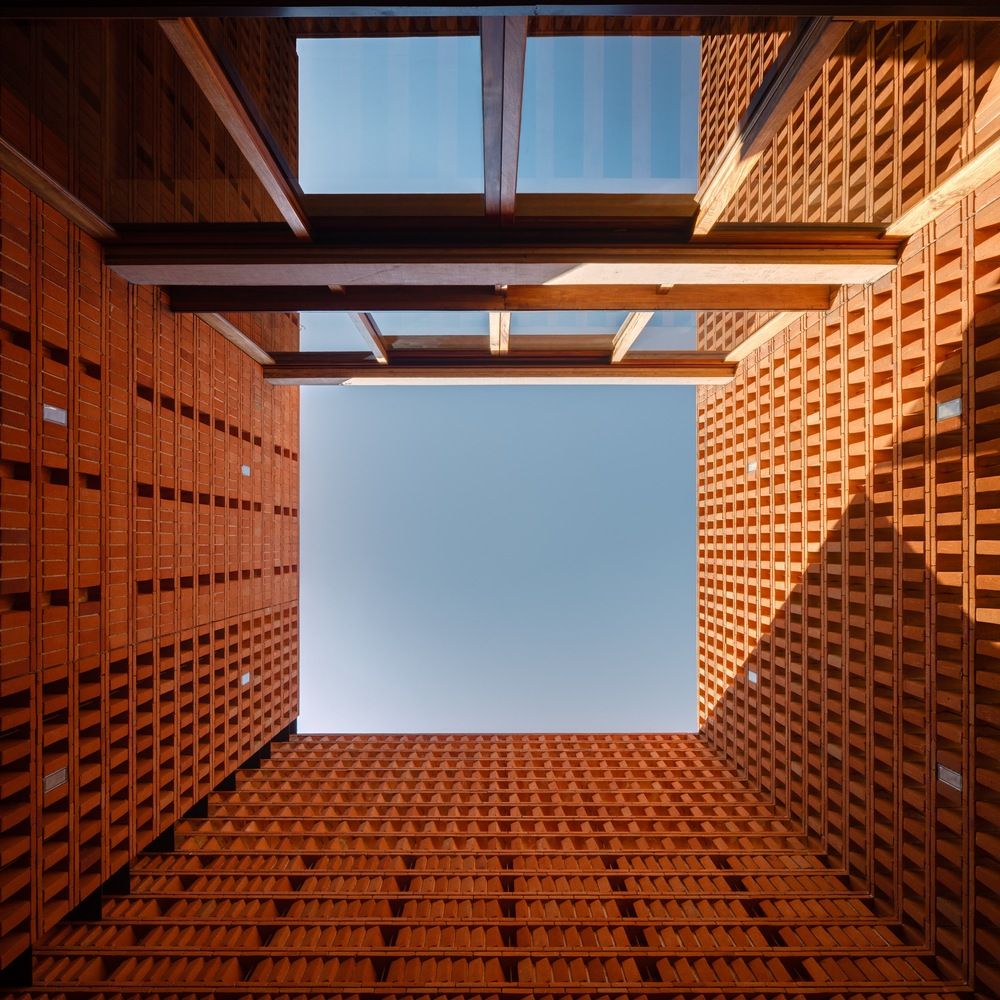 Open yet cloistered, good light and air circulation — I think plants and a photographer could be equally happy here. Can you imagine the studies of shadows and light that wash over the studio throughout the day? Being a native Californian and a temblor worrywart, I do wonder about the brickwork's resistance to earthquakes.
Our storms have left, sunny skies reign again, and the turbulence is moving east…take care and have a great weekend!