Next time you're visiting Joshua Tree National Park, take a moment from reveling in the restorative, otherworldly sights of the desert to give thanks to Minerva Hamilton Hoyt, "hailed as the first desert conservationist and called the Woman of the Joshua Trees and the Apostle of the Cacti. She even has a cactus named after her: Mammillaria hamiltonhoytea."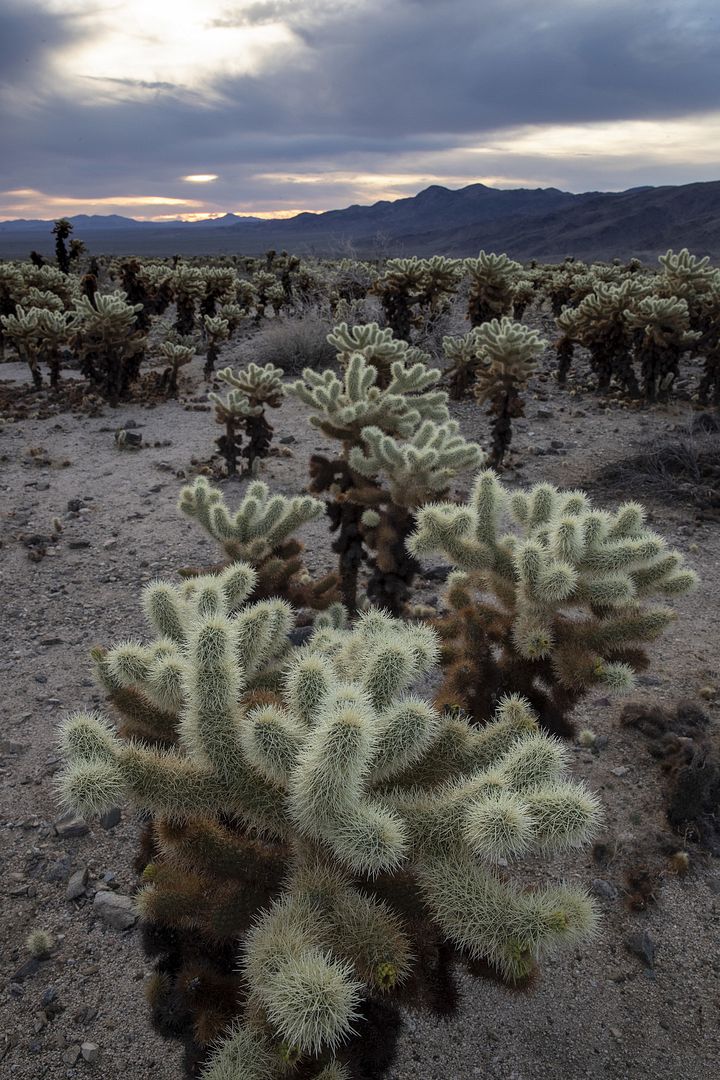 Deborah Netburn tells the fascinating backstory on how a society maven transformed herself into a doyenne of the desert and fought to save this landscape for future generations, back when conventional wisdom saw it as wasted space: "How a South Pasadena matron used her wits and wealth to create Joshua Tree National Park."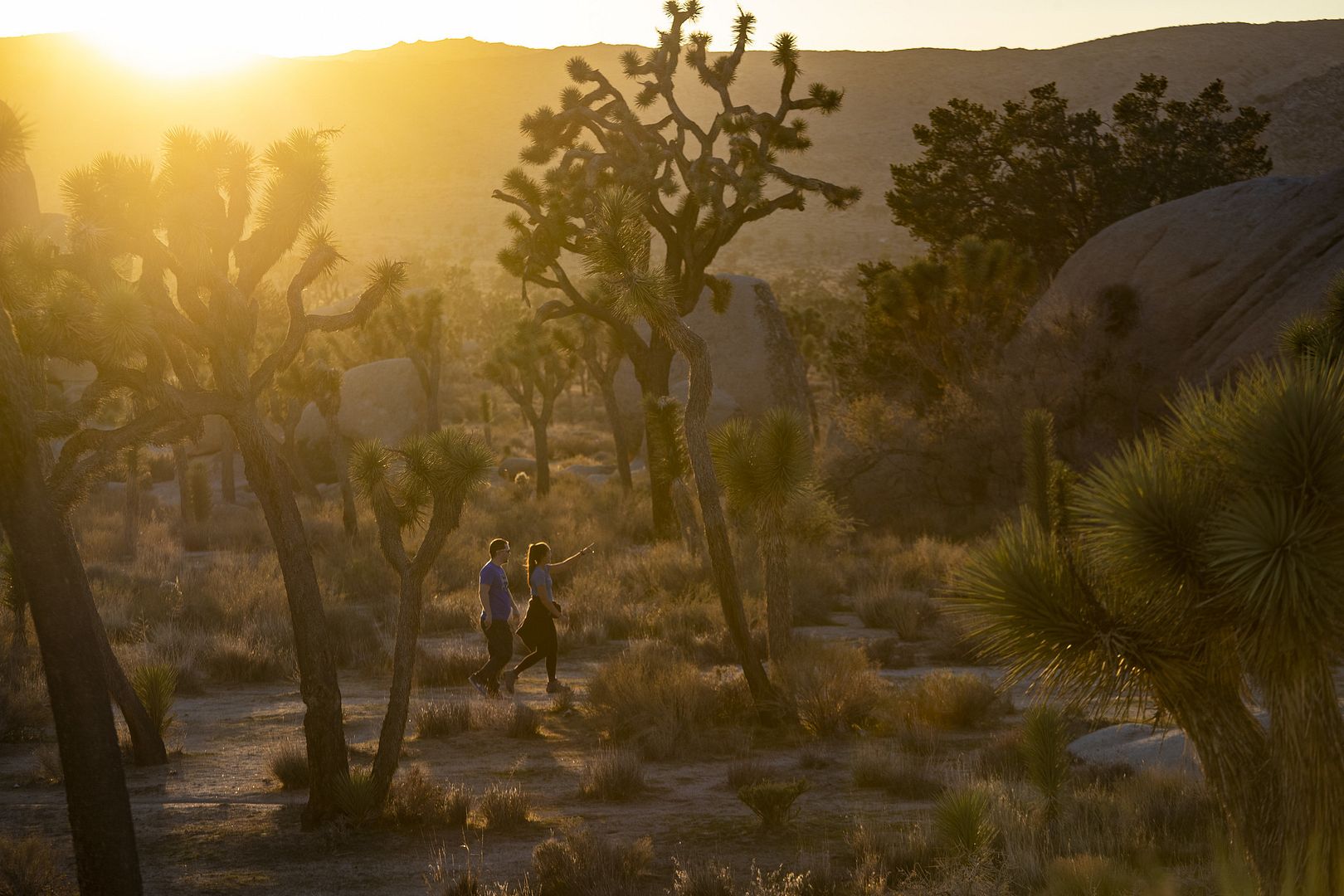 While the damage done to Joshua Tree by the government shutdown was a demoralizing setback, initiated by cynics who know the price of everything but the value of nothing (thanks, Mr. Wilde!), Minerva's story is a rare, selfless example of unwavering dedication to preservation of our fragile lands by whatever means and resources you can muster. In her case, the soft power approach was ultimately every bit as effective as John Muir's, if much less amenable to legend making. I'd never heard of her before reading the article.
Here's another good read. Last April I linked to an article about the black market for stolen dudleyas, and there's been another article on the same problem published in the New Yorker this month ("Smugglers Descend On California.")  Much of the information was a retread of the article from last year, but the New Yorker's Dana Goodyear contacted some experts familiar with the subject of succulents, Debra Lee Baldwin and Kelly Griffin, and the comments by these two storied plants people were so surprisingly fresh and revealing that  I've quoted them at length below, augmented by some of my photos from local succulent plantings.  I don't have many photos of dudleyas to share because, as Debra Lee Baldwin explains below, they are not the easiest of succulents to domesticate. Which is especially why ripping them from their cliffside habitats is a very bad idea.
Author Dana Goodyear writes: "Debra Lee Baldwin, a garden photojournalist based in San Diego who for decades was a scout for Sunset magazine, bears some responsibility for the mainstream popularity of succulents. 'I probably launched the whole movement,' she told me. In the early days, she said, 'I had to do what I call drive-by shootings. I would go down streets in high-end neighborhoods with my camera and shoot succulents out the window. They were so hard to find.'"
"No longer. Baldwin's book, 'Designing with Succulents,' from 2007, was the top-selling garden book on Amazon for nineteen weeks; the second edition came out last year. 'What attracted the gardening public to succulents in the first place was largely the Echeverias, because they looked like roses, floral and symmetrical, and they're not spiny or treacherous,' she said…Dudleya are the wild cousins of the Echeveria. 'These are very beautiful plants when they're in full, plump, post-rain glory,' Baldwin said. 'They look like a lotus, and some are this incredible white-silver, from the powdery coating on their leaves — the 'farina' or pulverulence — that is a protective mechanism for the sun. You really shouldn't touch 'em, 'cause you'll leave a fingerprint that never goes away. It's like touching a butterfly.'
"They are picky about their habitat, accustomed to hanging from cliffs, and spending much of the year parched. In the summer, she said, when Dudleya look peaked, 'Nurturing garden types think, Ooh, needs water.' Don't, unless you want a rotten plant; Dudleya drink only in winter. In nature, the mother plants use gravity to send their long stems downslope. As the stems wither, they remain attached to the mother, like umbilical cords, while the daughter plants nestle in rock niches far enough away not to compete with the mother for nutrients. 'Just try to replicate that in your garden!' Baldwin said. 'Dudleya can live in these very challenging conditions, and they want these challenging conditions. If you want to grow a Dudleya in a pot, you have to turn a pot on its side. When they start to look crappy, I look the other way. It's sort of like a wild animal. You can tame it, you can have it in your home and enjoy it, but it's never going to be as happy and integrated in your life as a pet.'"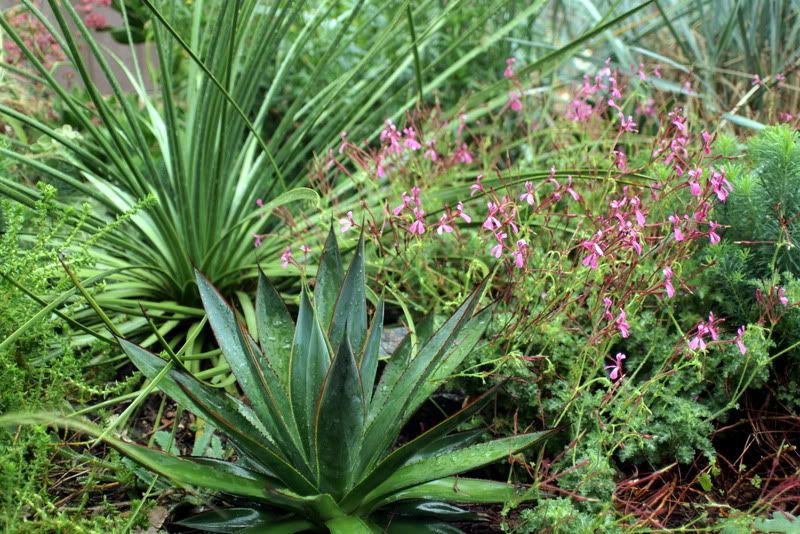 Famous agave hybridizer Kelly ('Blue Glow') Griffin feels that commercial propagation can come to the rescue of endangered dudleyas.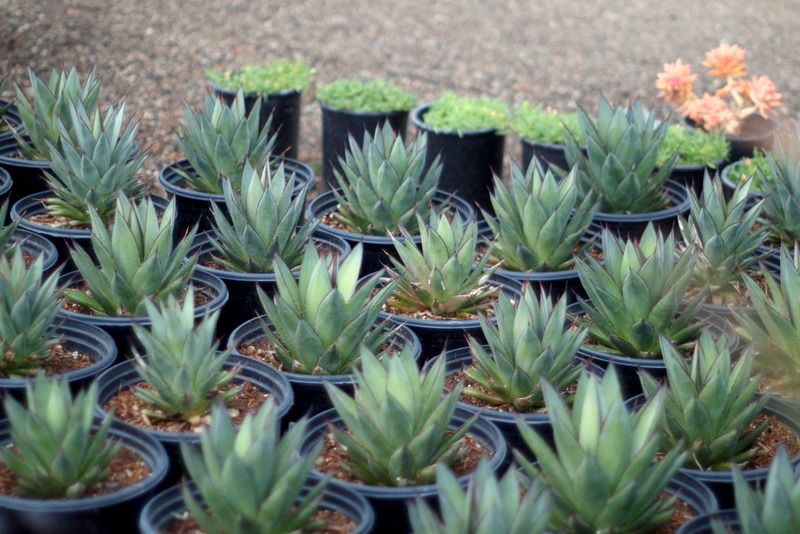 Author Dana Goodyear continues: "Another way to fight smuggling is to destroy the market. That is the ambition of Kelly Griffin, a Dudleya specialist who works for Altman Plants, a nursery based in Southern California that is the country's leading supplier of succulents. (They sell to Home Depot, Costco, and Lowe's.) 'I see myself as Johnny Cactuseed,' Griffin told me. 'I'm the person that spreads cactus and succulents everywhere.' Griffin travels the world legally collecting plant material—pollen, seeds, and samples—from which he makes hybrid crosses and tissue-cultured clones, plants that people can enjoy without destroying sensitive habitats. He also stalks the Internet. A few years ago, he noticed rare and, he suspected, ill-gotten agaves being sold for thousands of dollars apiece on eBay. So he cloned thousands of them for nurseries where they sold for five dollars each. 'I intentionally killed the market,' he said. 'Being an activist, you can say, 'That looks like a collected plant, and you shouldn't be selling collected plants.' "