Correcting the record: In early May I wrote "Reseeding nicotianas are a fixture of spring now and come to the fore after the poppies are almost over. I sowed some 'Tinkerbell' nicotianas, which are so similar to this reseeding flowering tobacco that originated from 'Nan Ondra's Brown Mix' that I really didn't need to bother."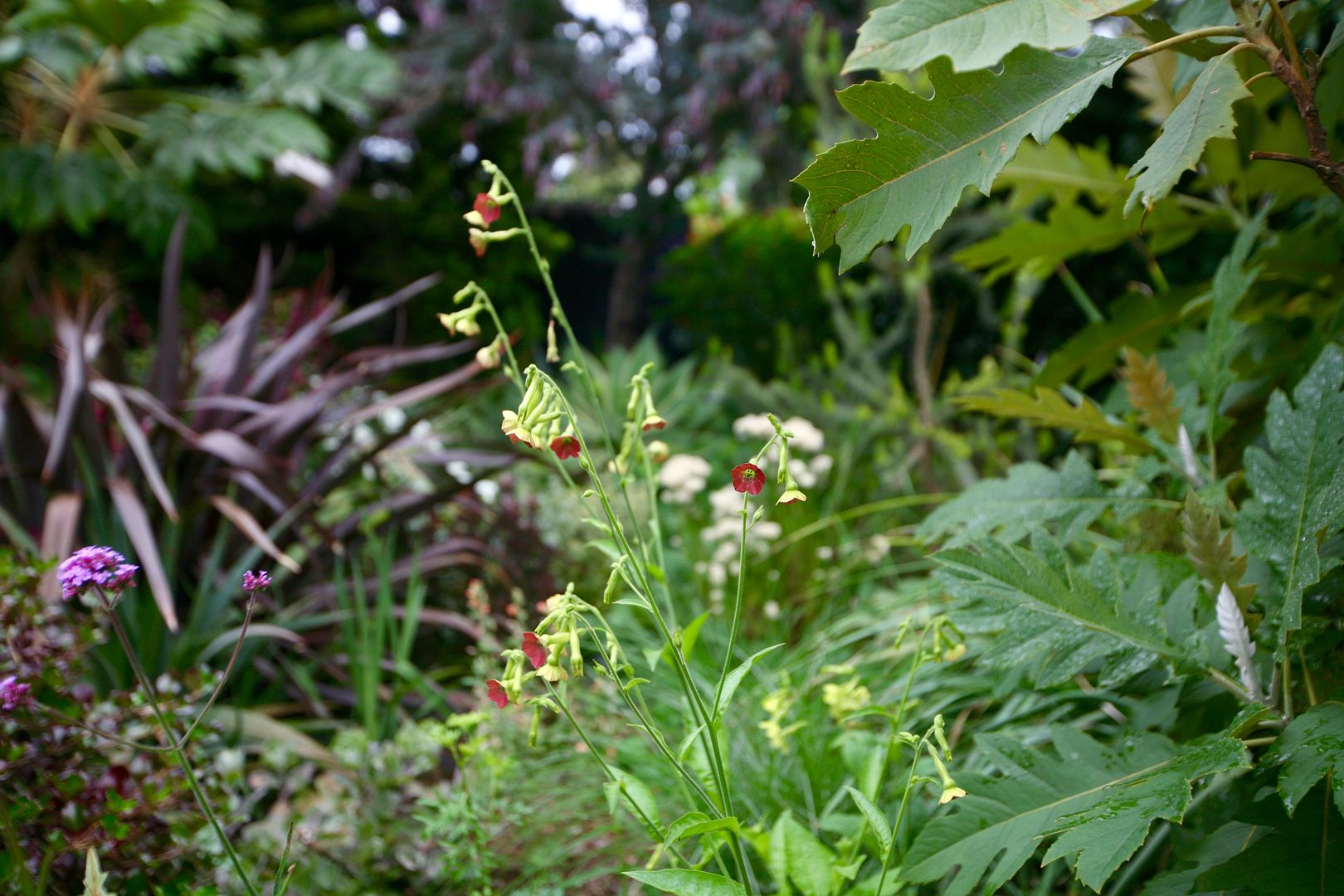 A premature rush to judgment. 'Tinkerbell' is a wonderful variety that in just a few weeks since I wrote that dismissal has grown taller than my reseeders, which gives more opportunities for the flowers to twist and dangle and flaunt those chili-colored trumpets with the pale reverse. I hope that fixes any misunderstanding. I love the variety of nicotiana reseeders I'm seeing in the garden, all manner and combination of langsdorfii and alata influences, but it doesn't mean new strains like 'Tinkerbell' don't have something to offer as well.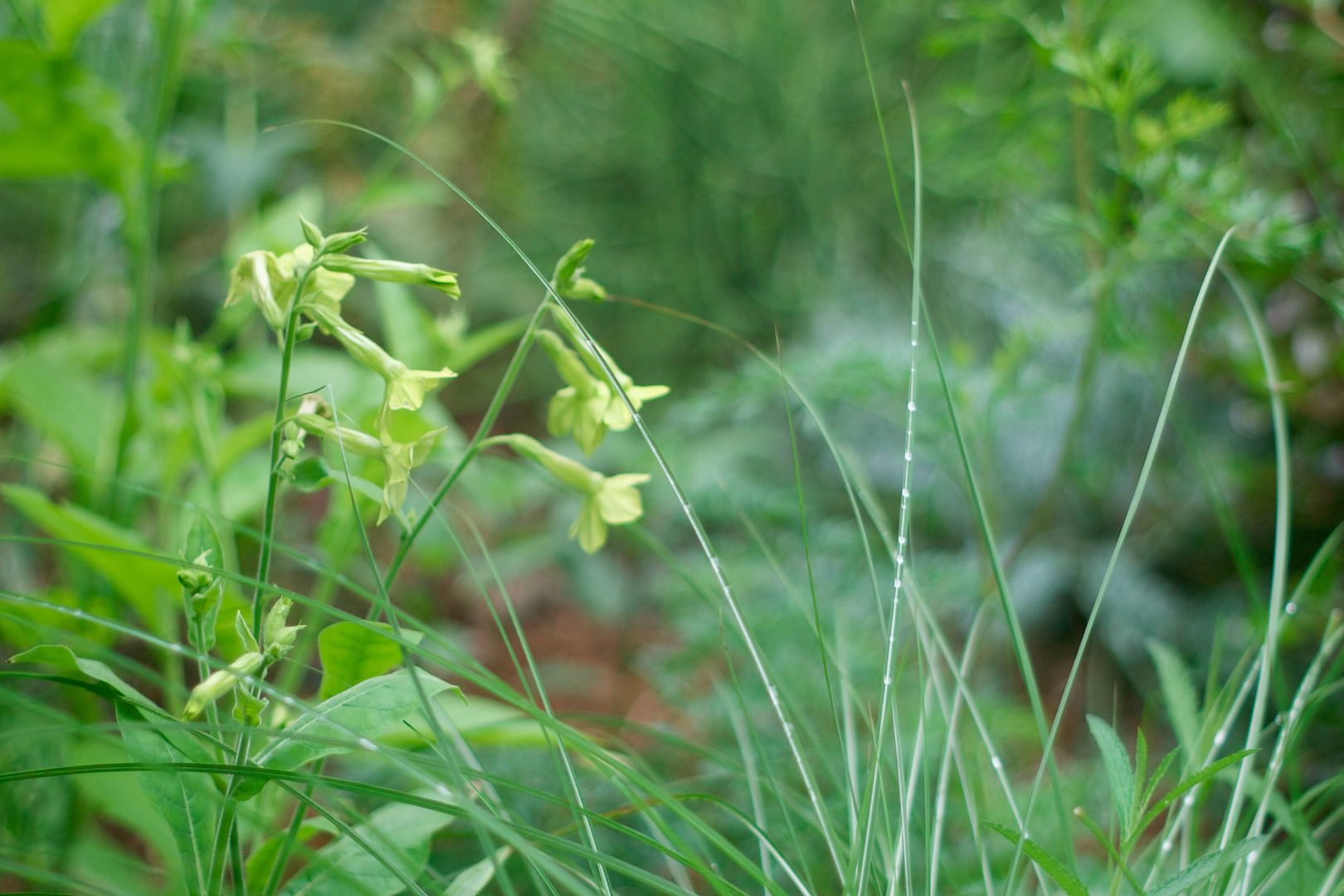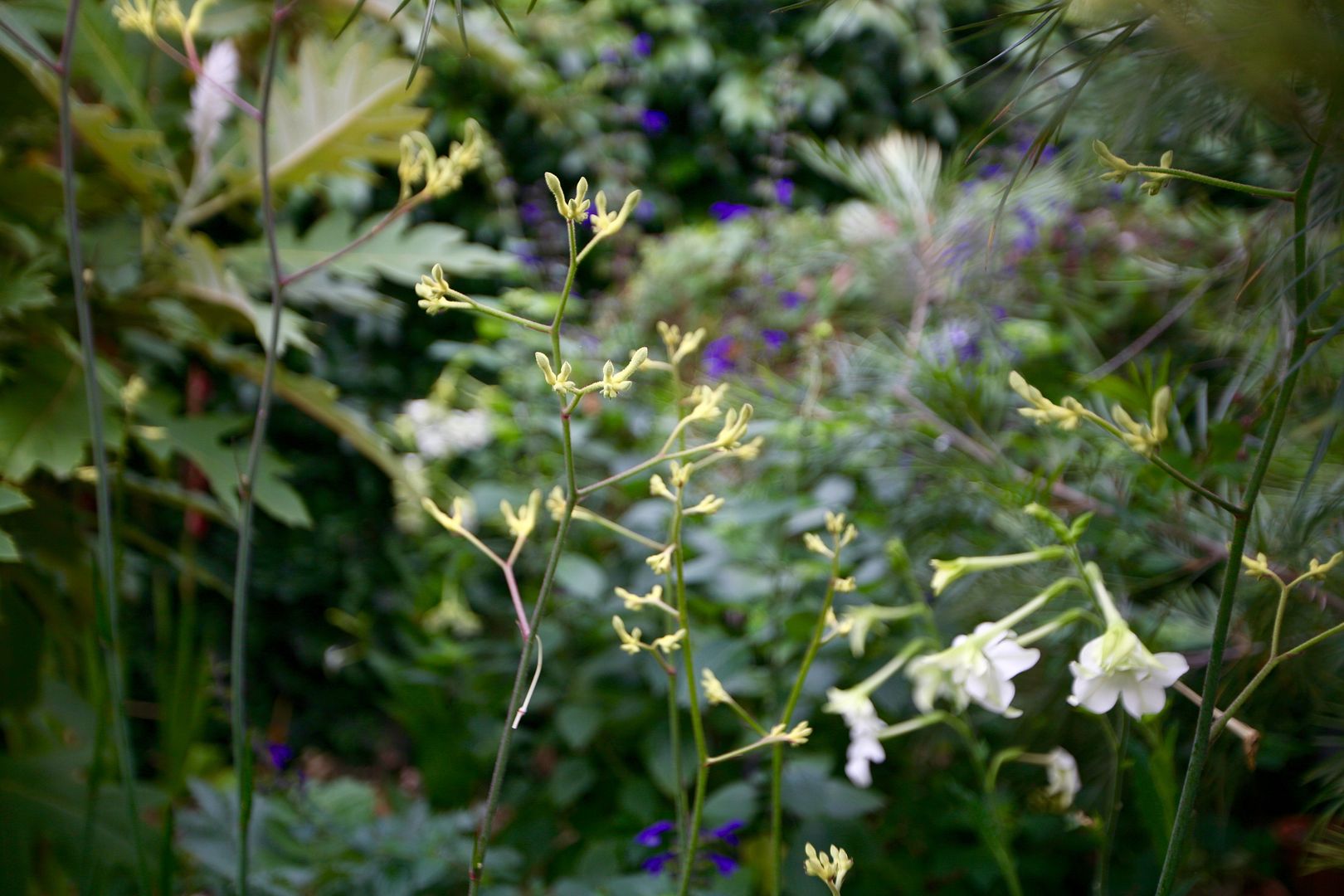 The first and tallest kangaroo paw is always this unknown pale yellow with genes from Anigozanthos flavidus. Contrary to paws' reputation in general as short-lived, this clump increases every year. The darker colors get most of the attention, but this one gets my allegiance for continuing to thrive in a very crowded garden. It's increasingly hemmed in by Grevillea 'Moonlight' and the bocconia yet still throwing 6-foot blooms. Not to mention the Melianthus 'Purple Haze' that was moved behind the paws to get it out of afternoon sun.
This relatively small-sized 'Red Velvet' kangaroo paw came home from the nursery already in bloom in late winter, a dangerous period for plant shopping. I don't think I would purchase it today. There's already a tall 'Big Red' in the garden, possibly too young for blooming this year.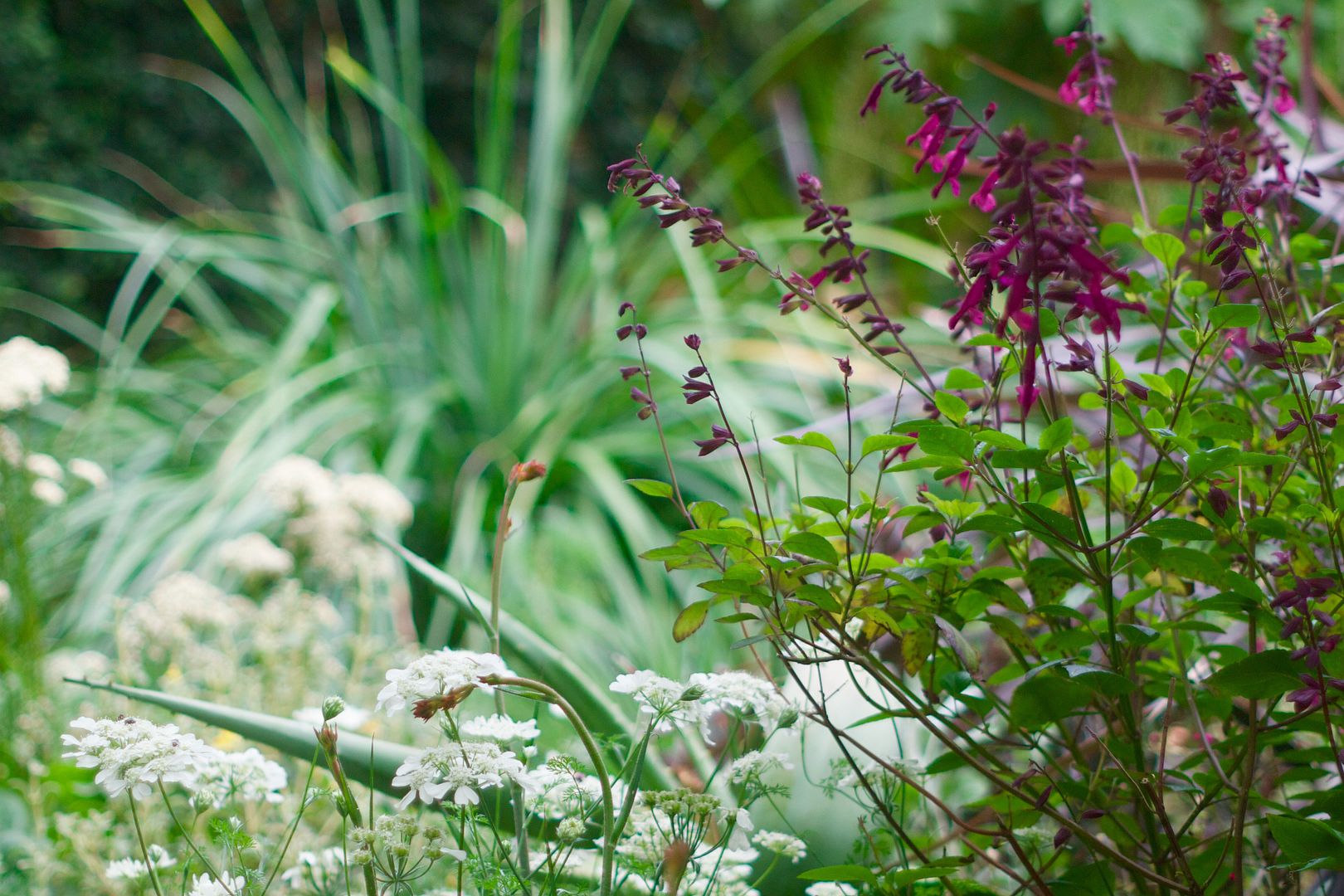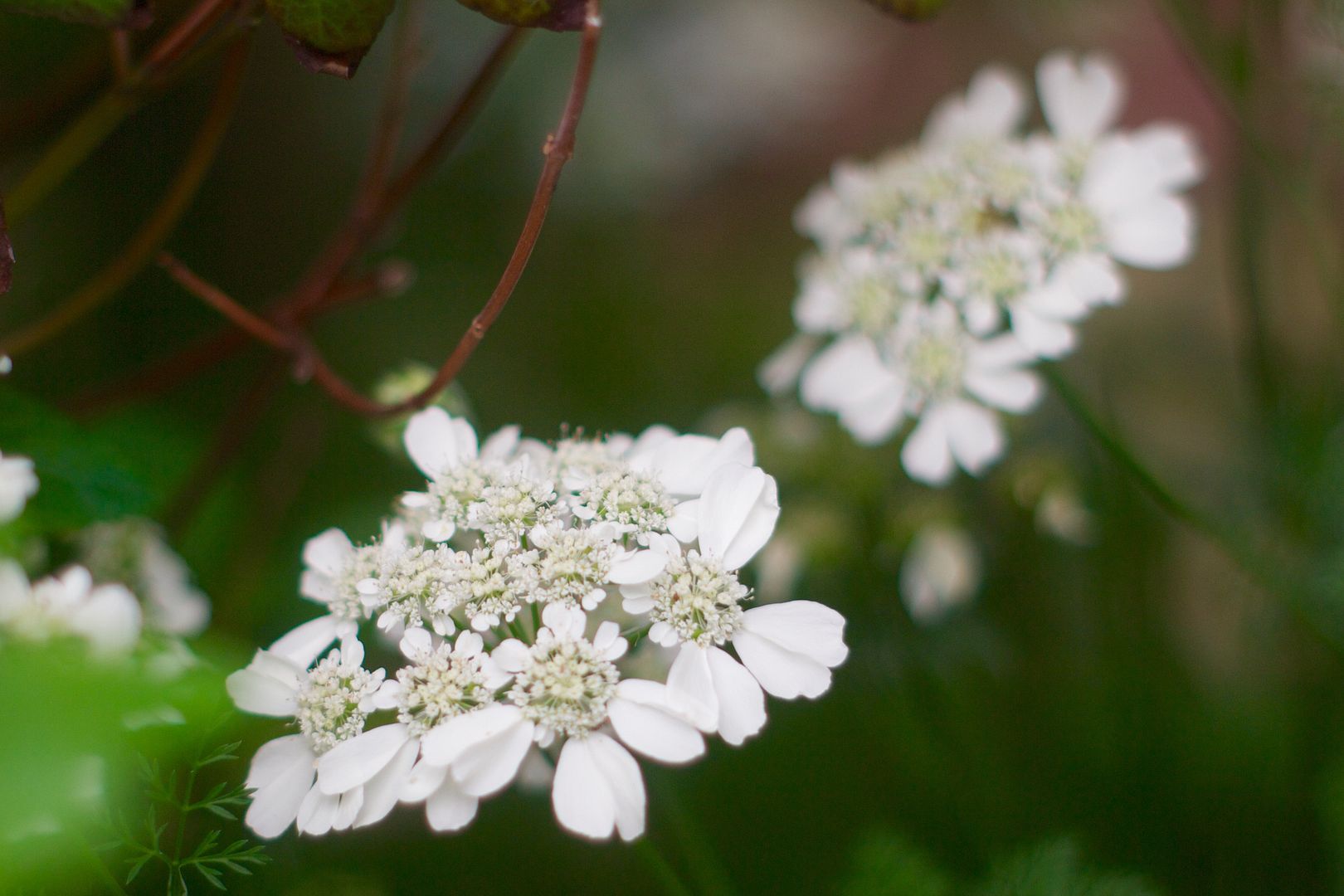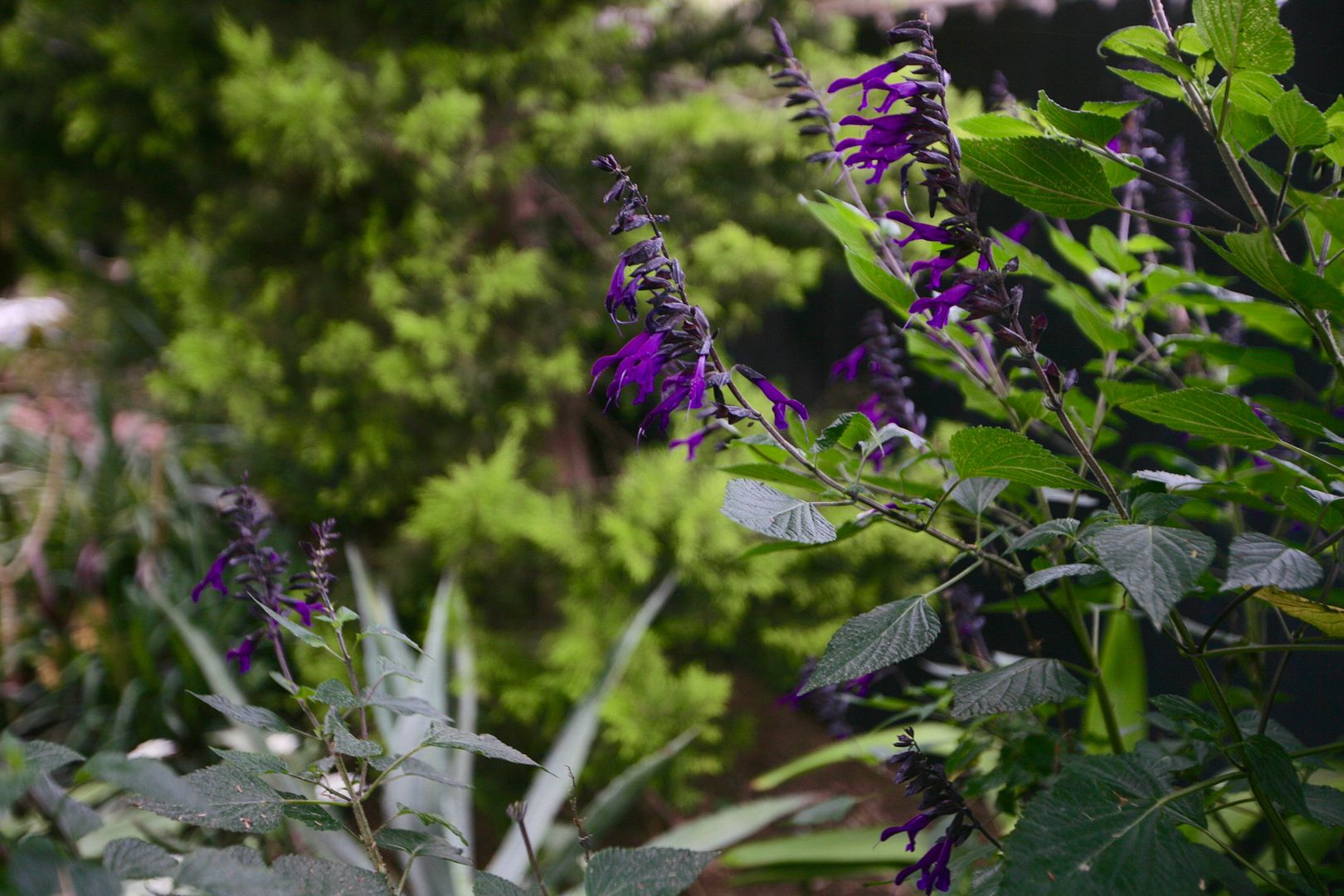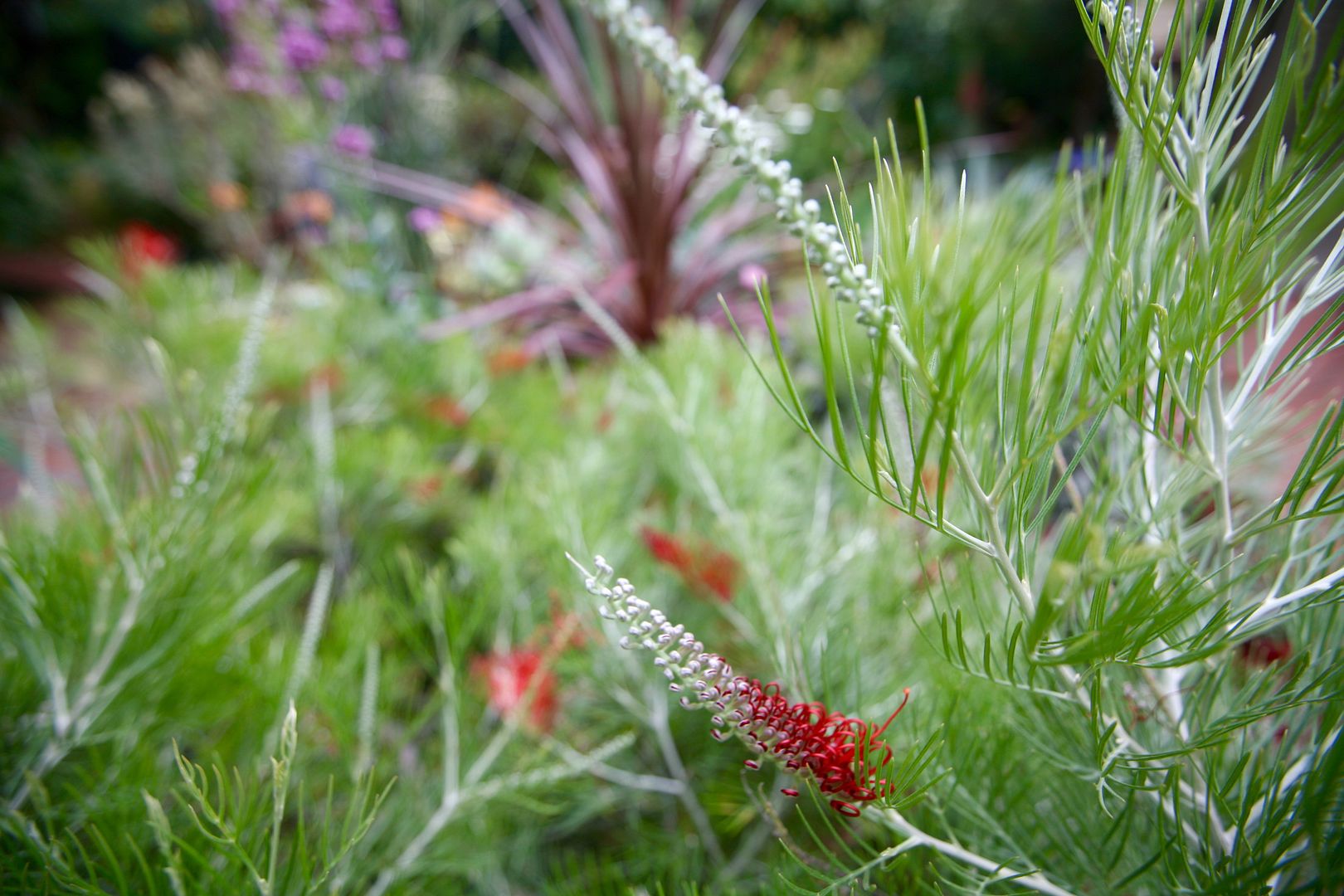 Grevillea 'King's Fire' is a robust grower planted a little too close to the walkway against the house. Everyone's been pretty good-natured about this sprawler so far, even though the walkway is in frequent use because it leads to the main refrigerator in the garage, with only a small bar fridge kept in the circa 1919 kitchen. I feel that the opportunities for viewing close-up hummingbird and bee action are so worth a little less walkway — but then I'm notorious for siding in favor of plants on encroachment issues.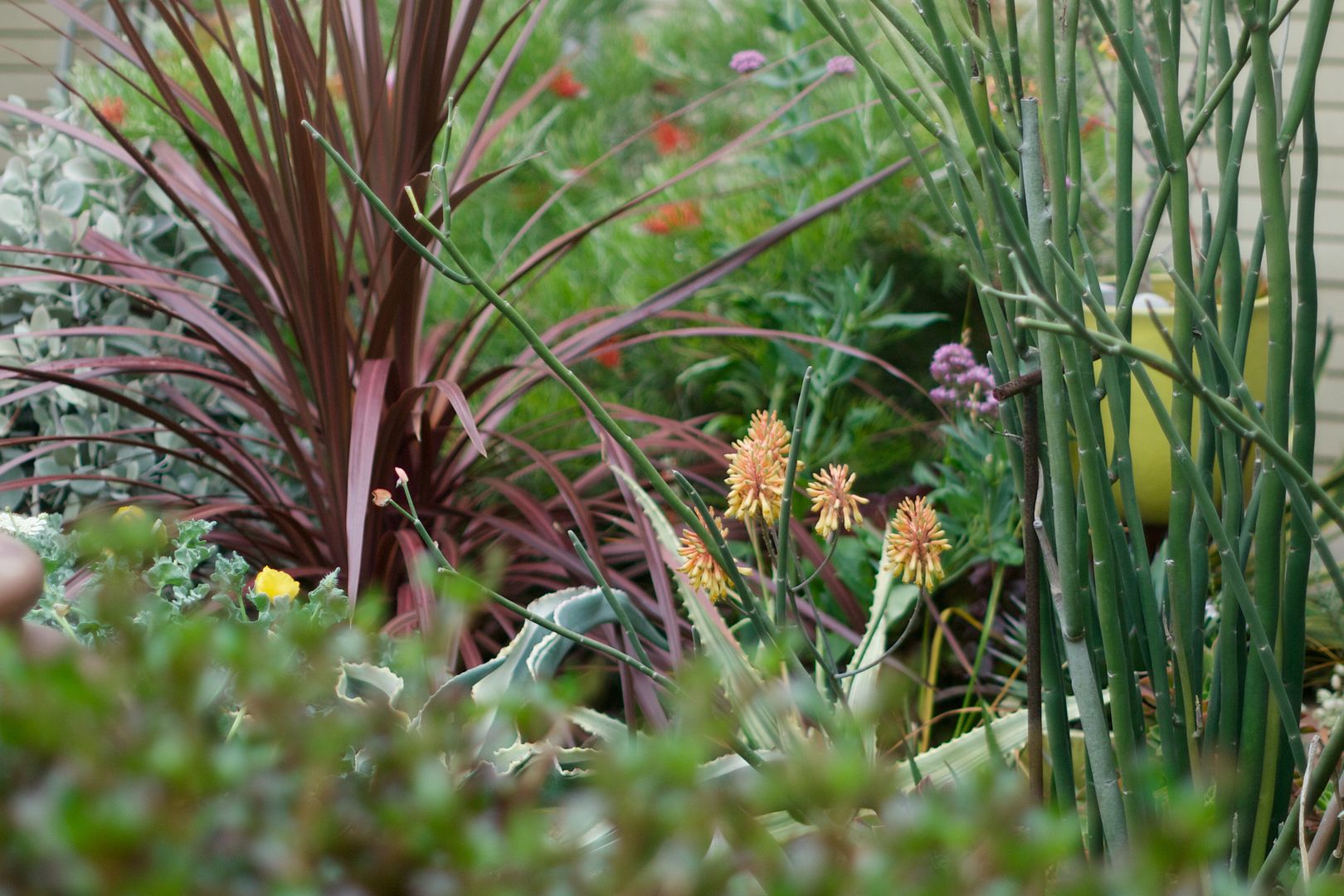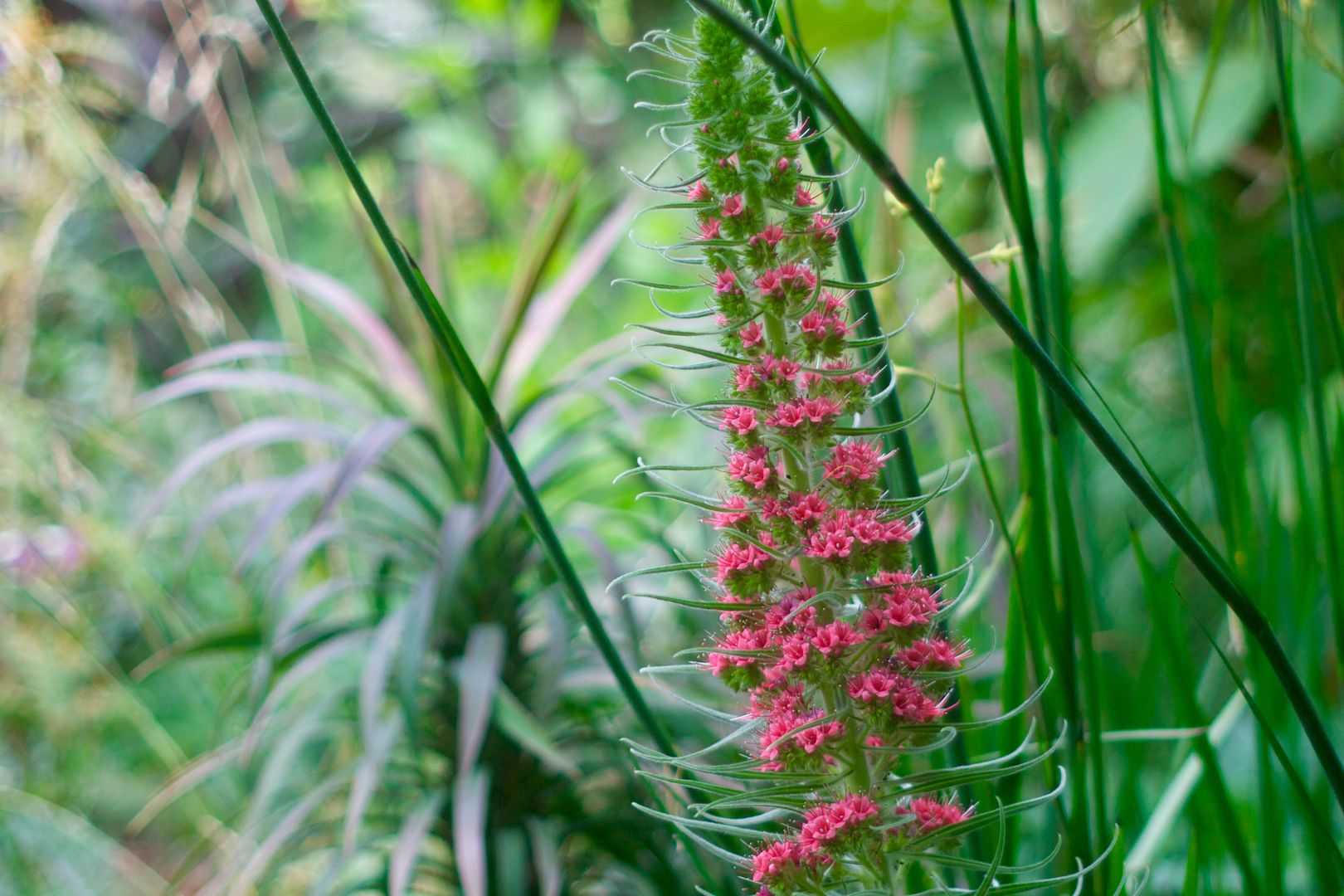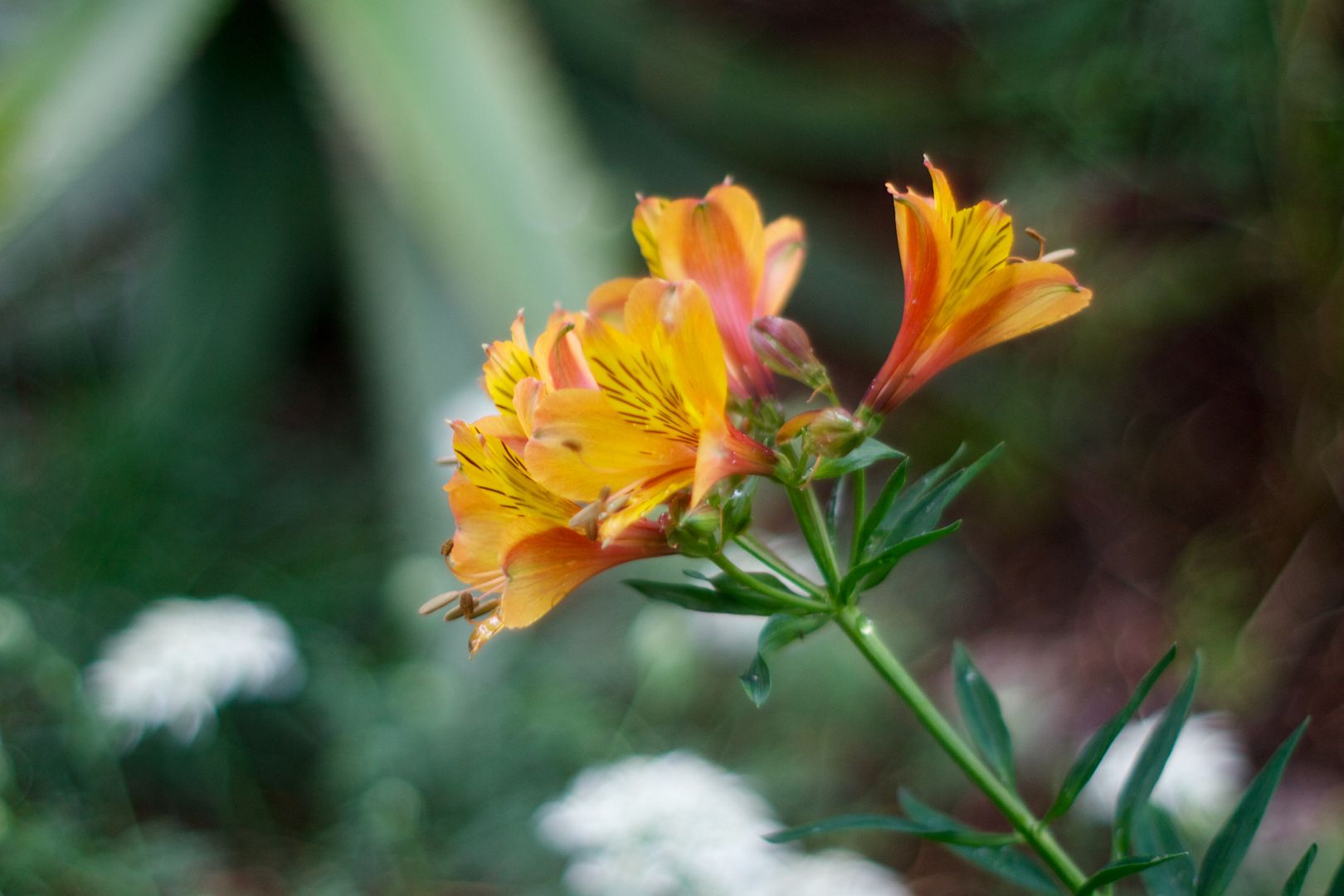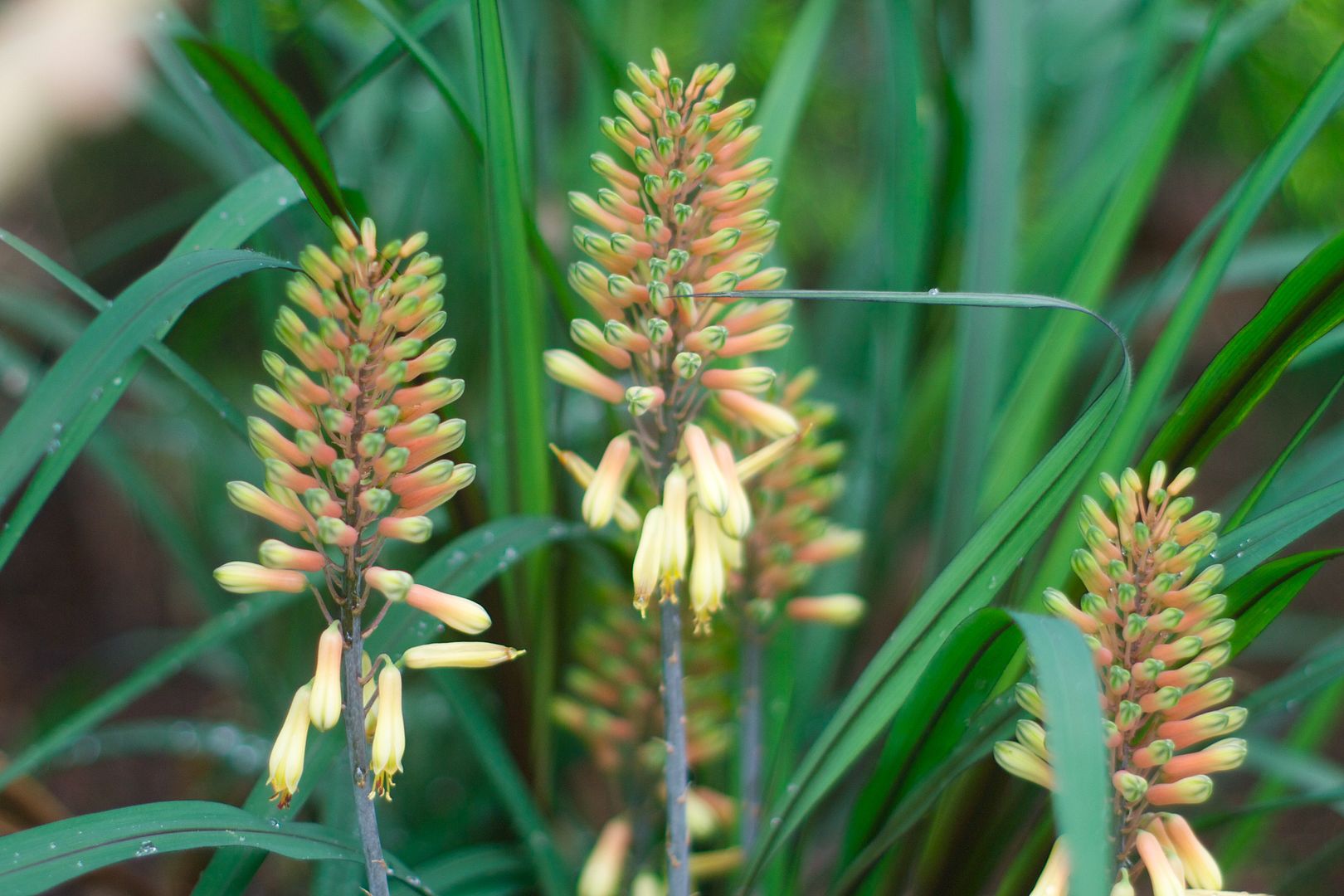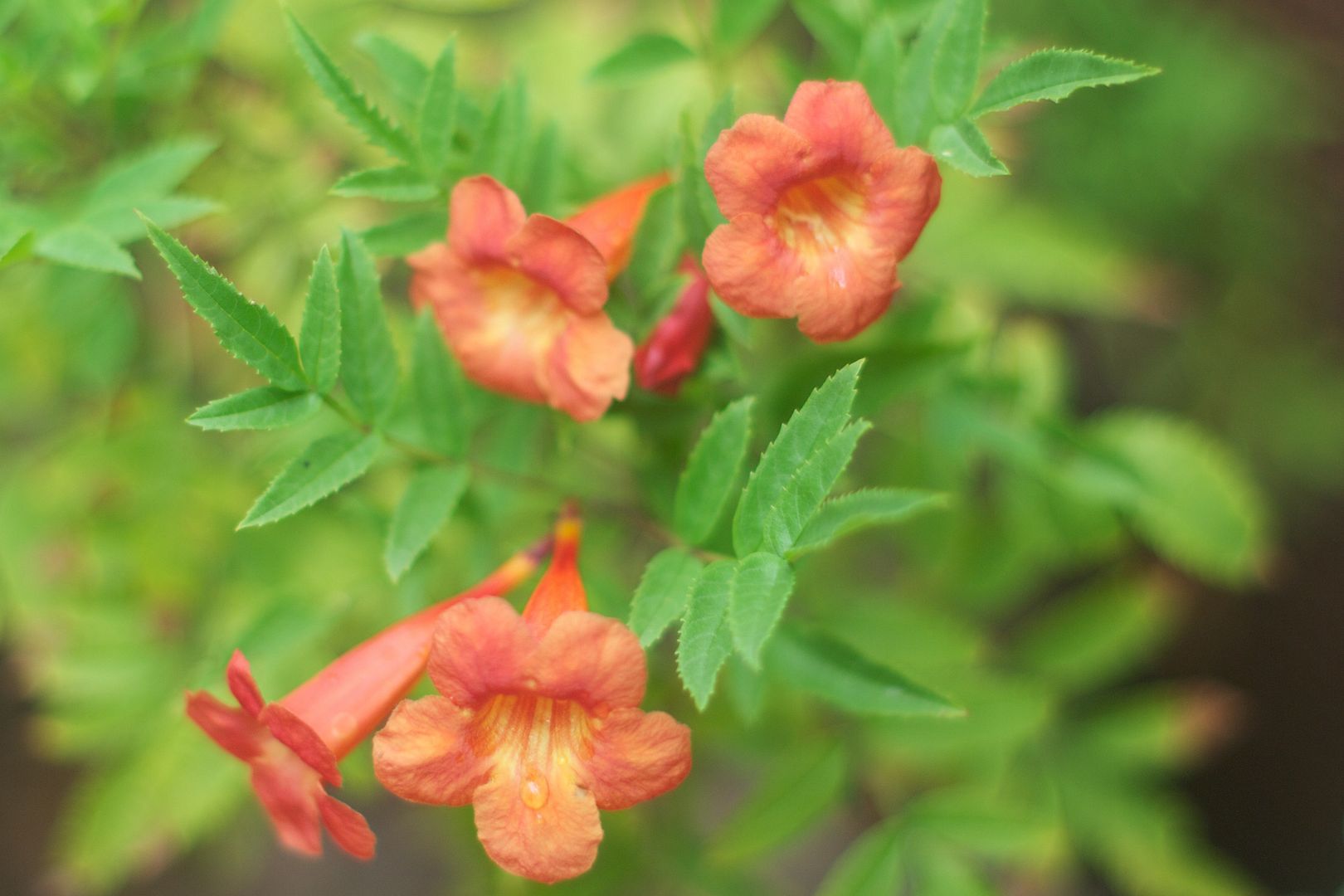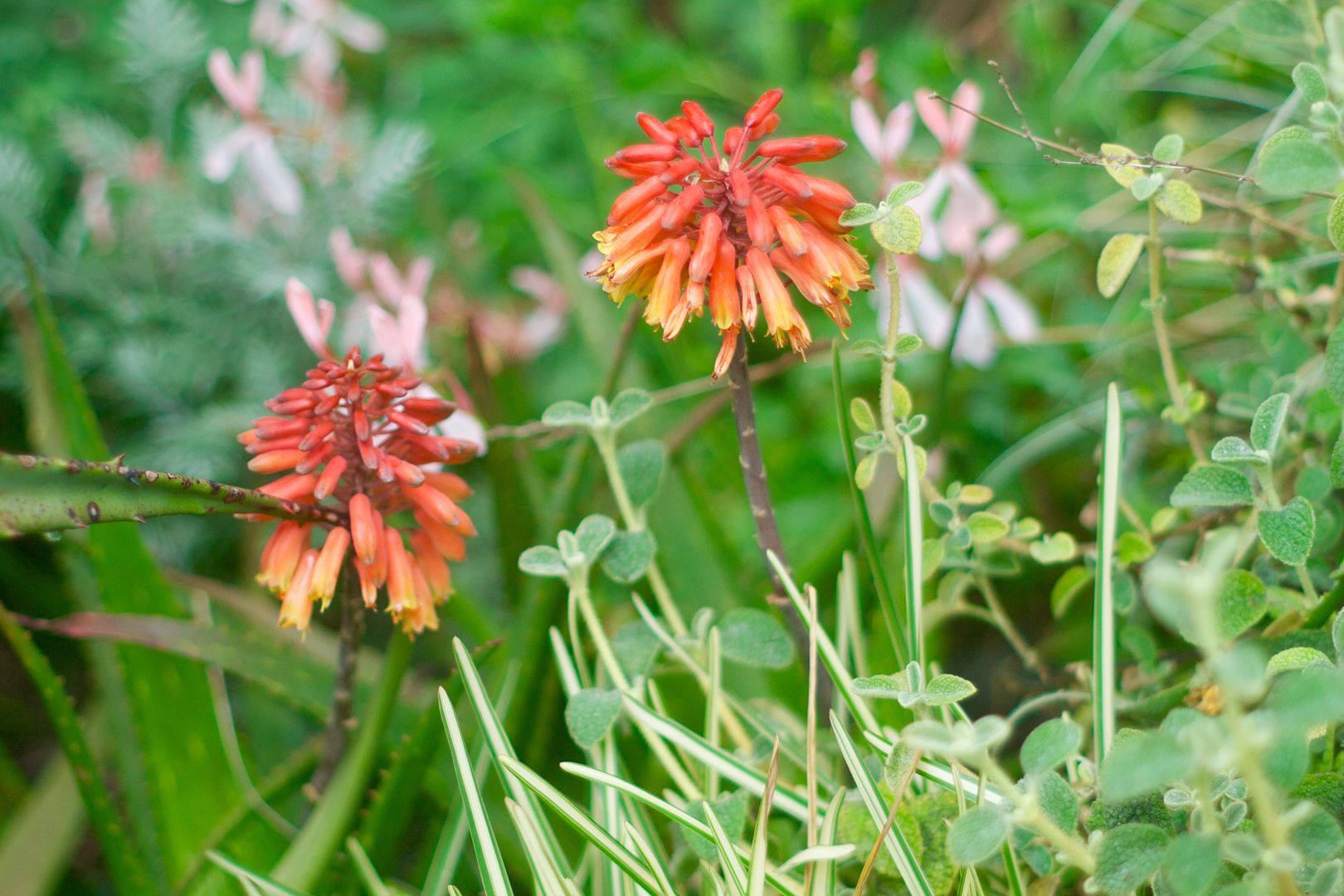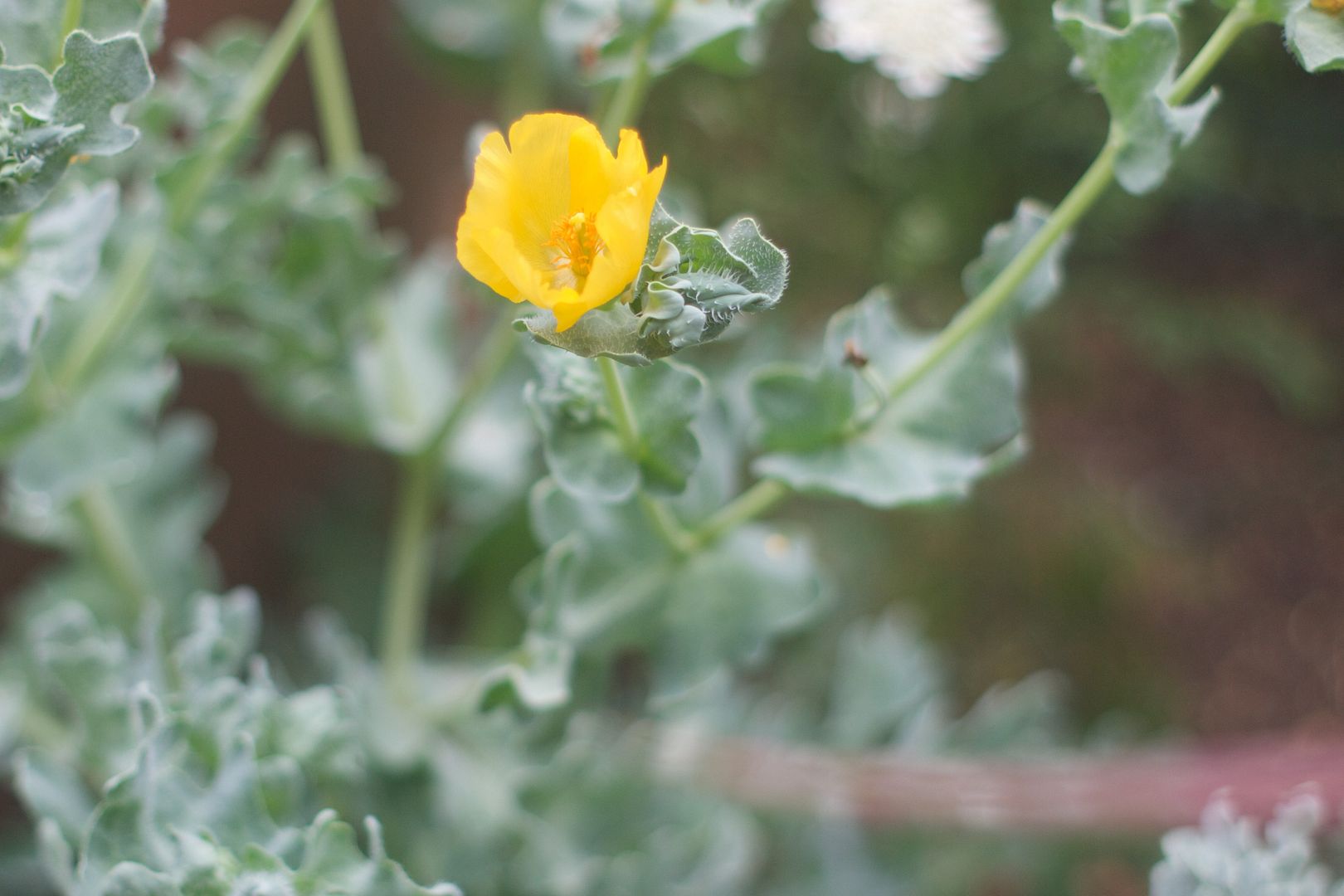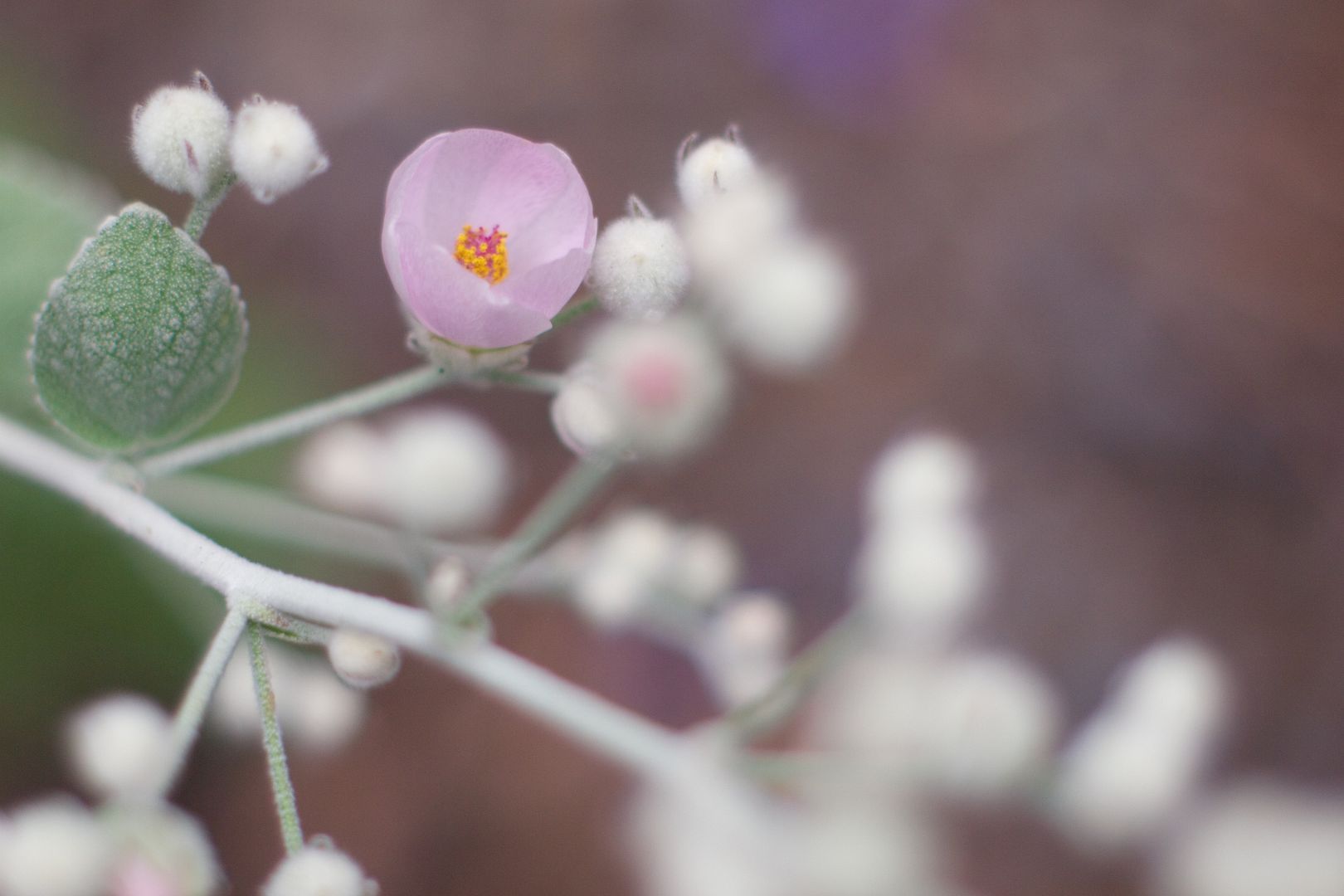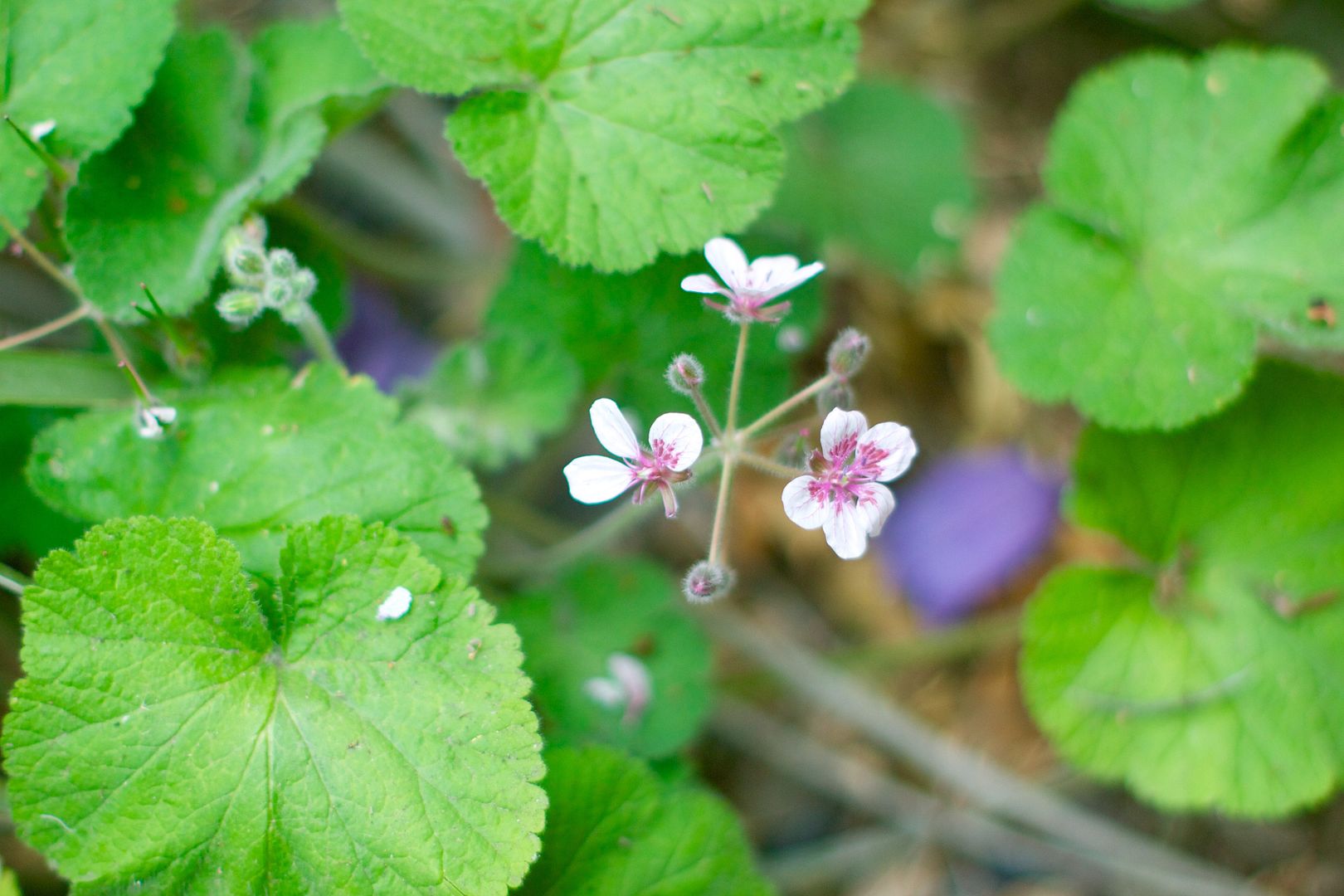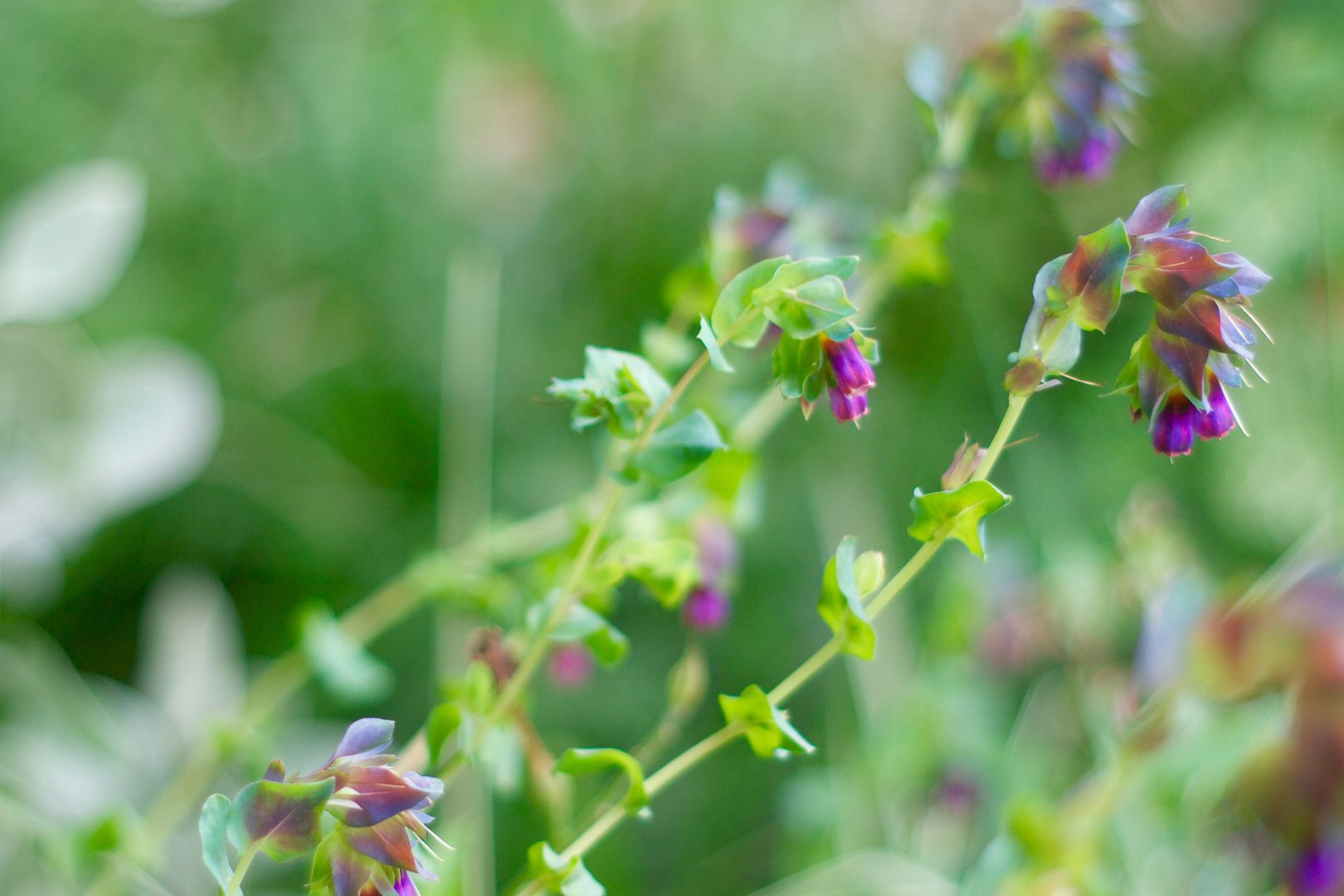 My browser is still playing tricks on me, so I've been unable to comment on some of my favorite garden blogs. Snafus aside with such tedious things as cookies and caches, I love checking out what gardens are up to around the country at May Dreams Gardens, which hosts Bloom Day reports on the 15th of every month.