I had a little moment with this smoke bush and eremurus in the Carol & Randall Shinn garden on the recent bloggers' tour of Colorado gardens. Hitting notes bright and deep, still in that incipient sparkle stage, buds concentrated and full of promise, not yet dissipated. Newborn fresh tints of blue-green, pale yellow, deep burgundy. Luminous spires against soft dark mounds of leaves with a flash of gold glitter from the still-hard buds that will soon transform into puffs of this tree's eponymous smoke.
And notice how the cotinus leaves are delicately balanced, fanning out and leading the eye over the slim trunks, buoyantly leavening that deep color. All of it set off by that spare, bisque-colored path of gravel and rock. I mean…holy cow. There is such an incredible watchfulness behind creating this scene in mid June, years of it, that culminates in a moment perfectly timed and delivered like this.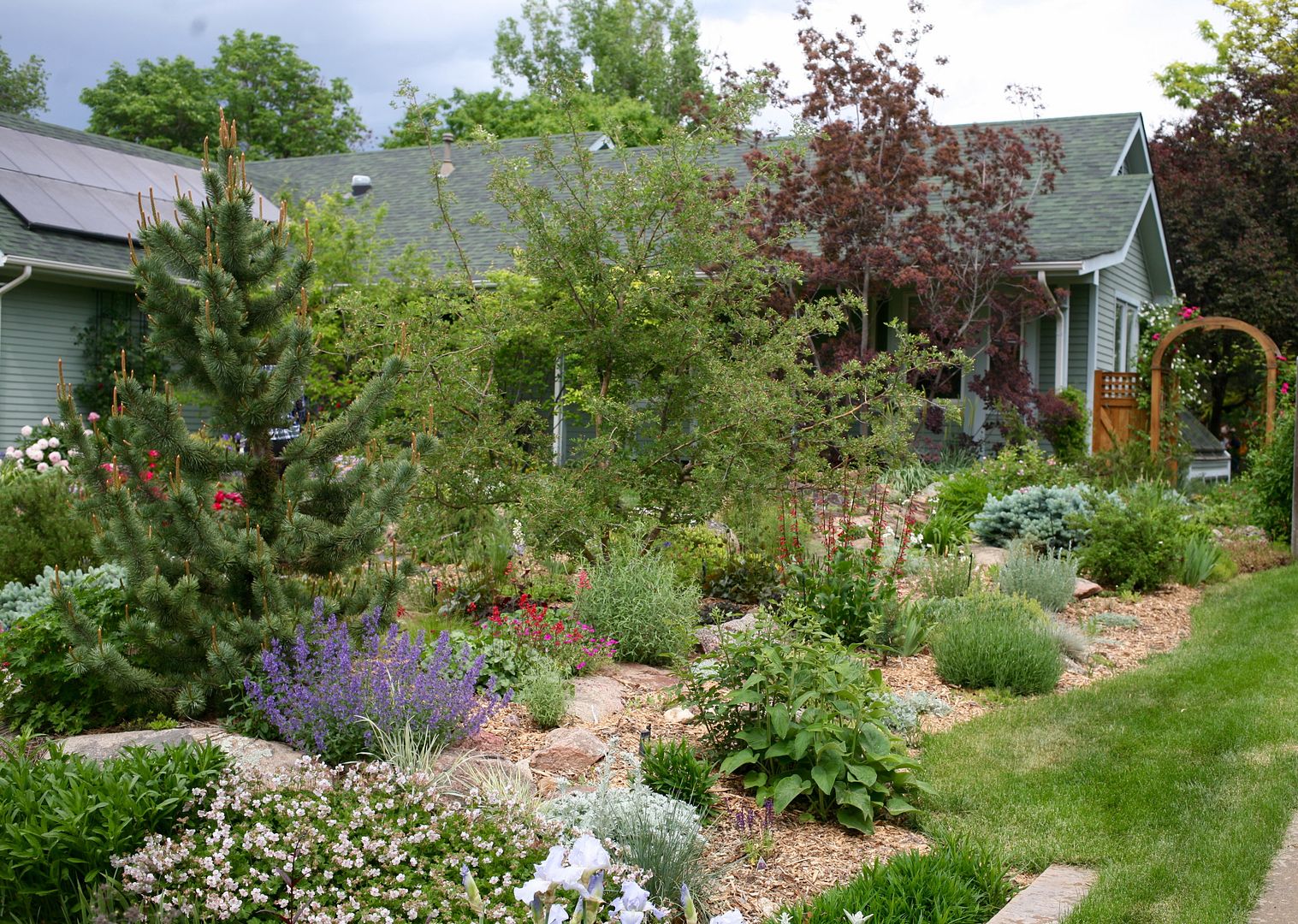 From the street the smoke tree is visible, but that little moment I had at the curve in the path to the backyard is unavailable from the street. Gardens made first and foremost from an intimate knowledge of plants are rare indeed, and a visit to one like the Shinn garden is filled with moments like the one I had with the eremurus and smoke tree. The problem is, I can't recreate a comprehensive tour of the garden for you, because I kept getting snagged by those little moments.
There was that moment with the oriental poppies, strangers to my zone 10.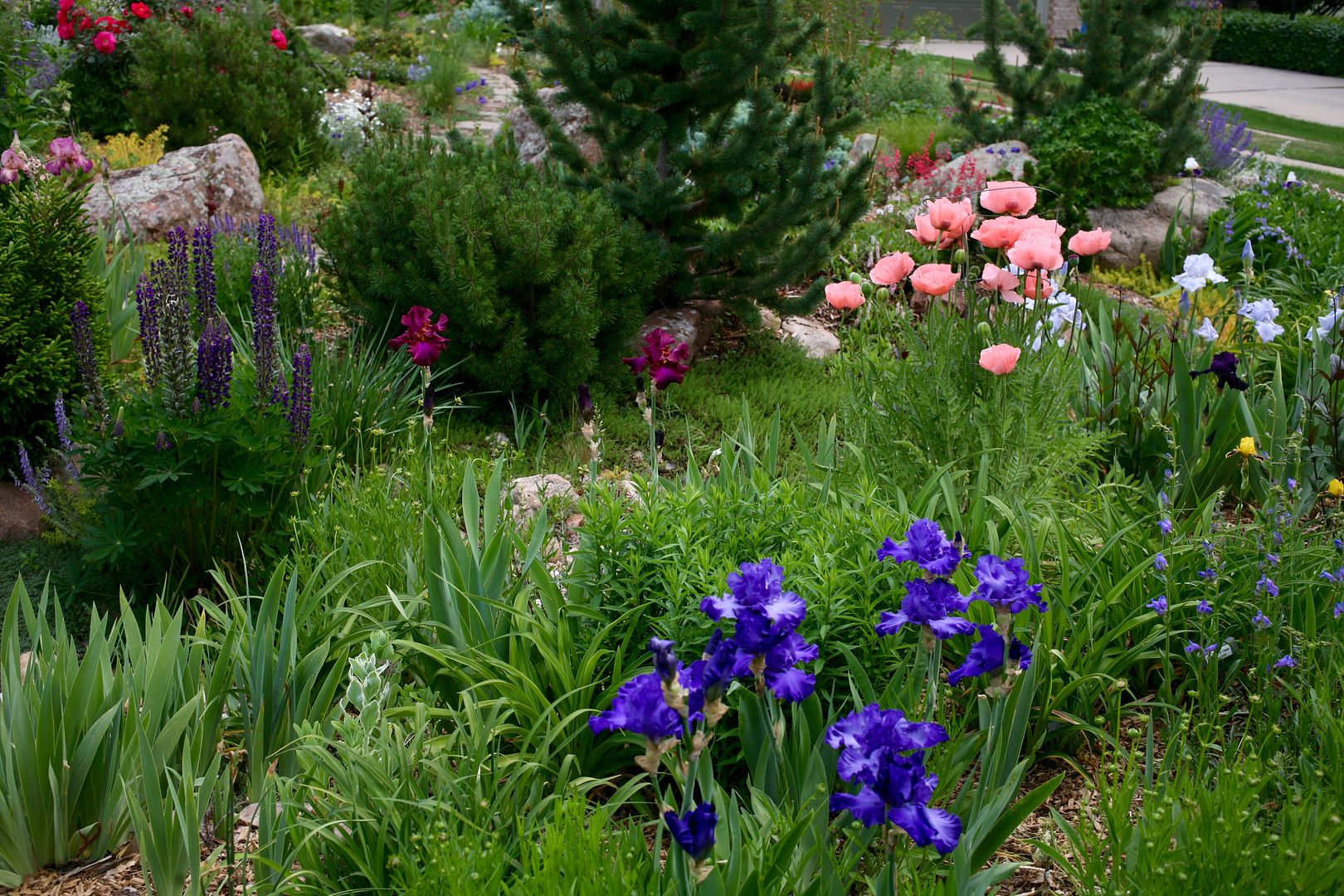 The moment when I was finally able to experience that classic early summer association of bearded iris, peonies, lupines and oriental poppies I've read about since the beginning of time. That the classics came intermixed with penstemons, conifers, and lots of rock was a uniquely Coloradan variant on the theme. The rocks in all their guises were a fantastic backdrop to the piercingly strong colors.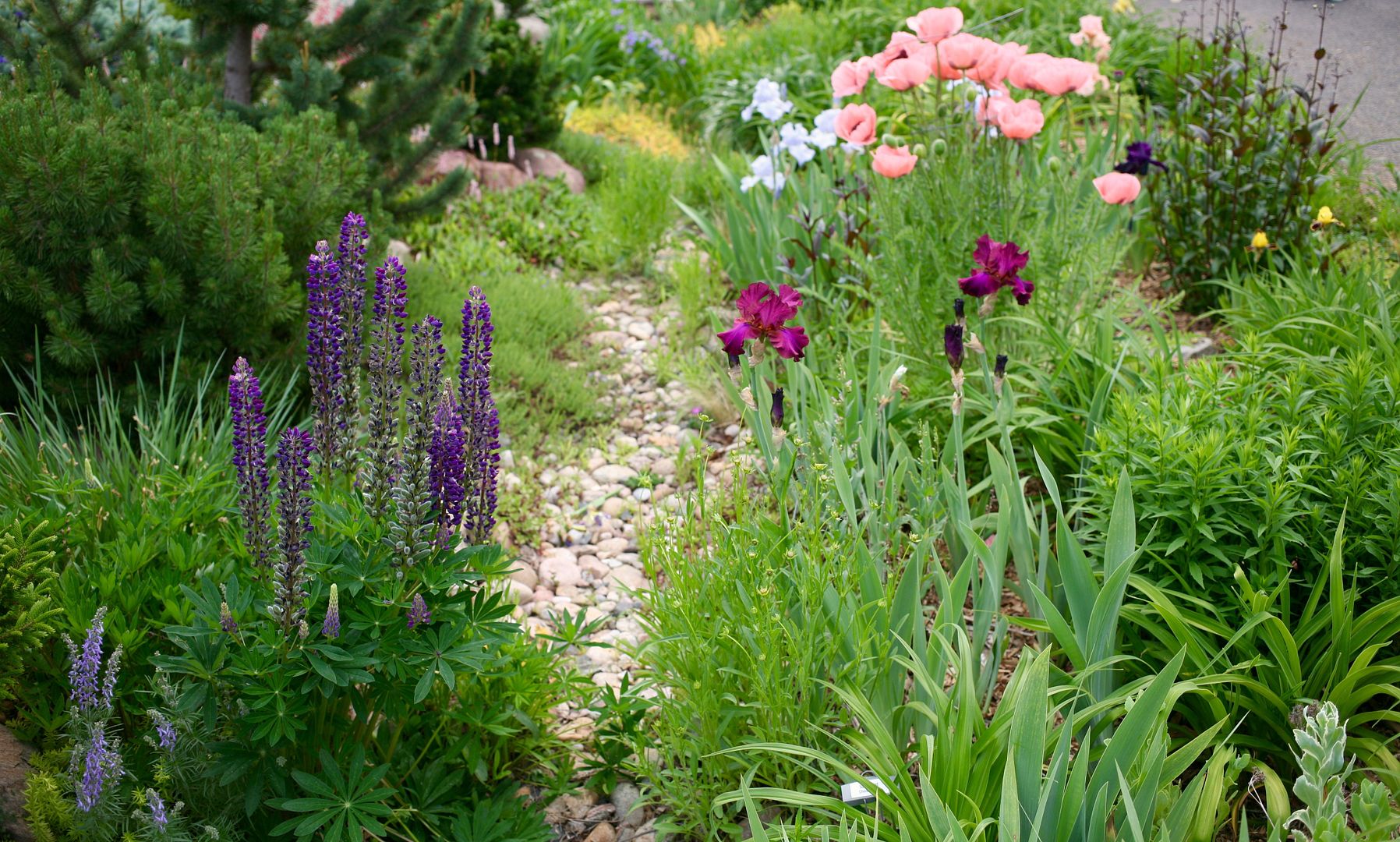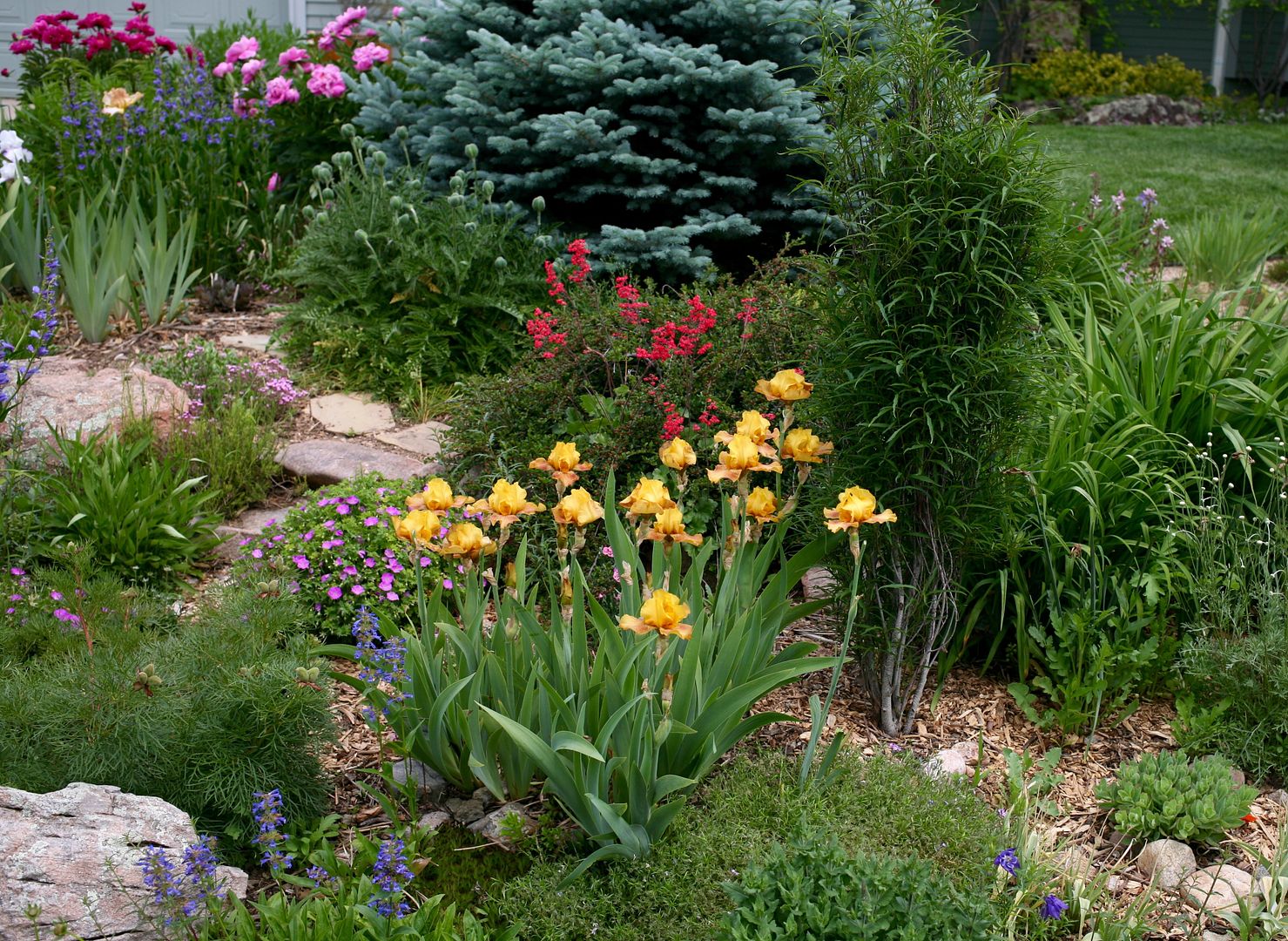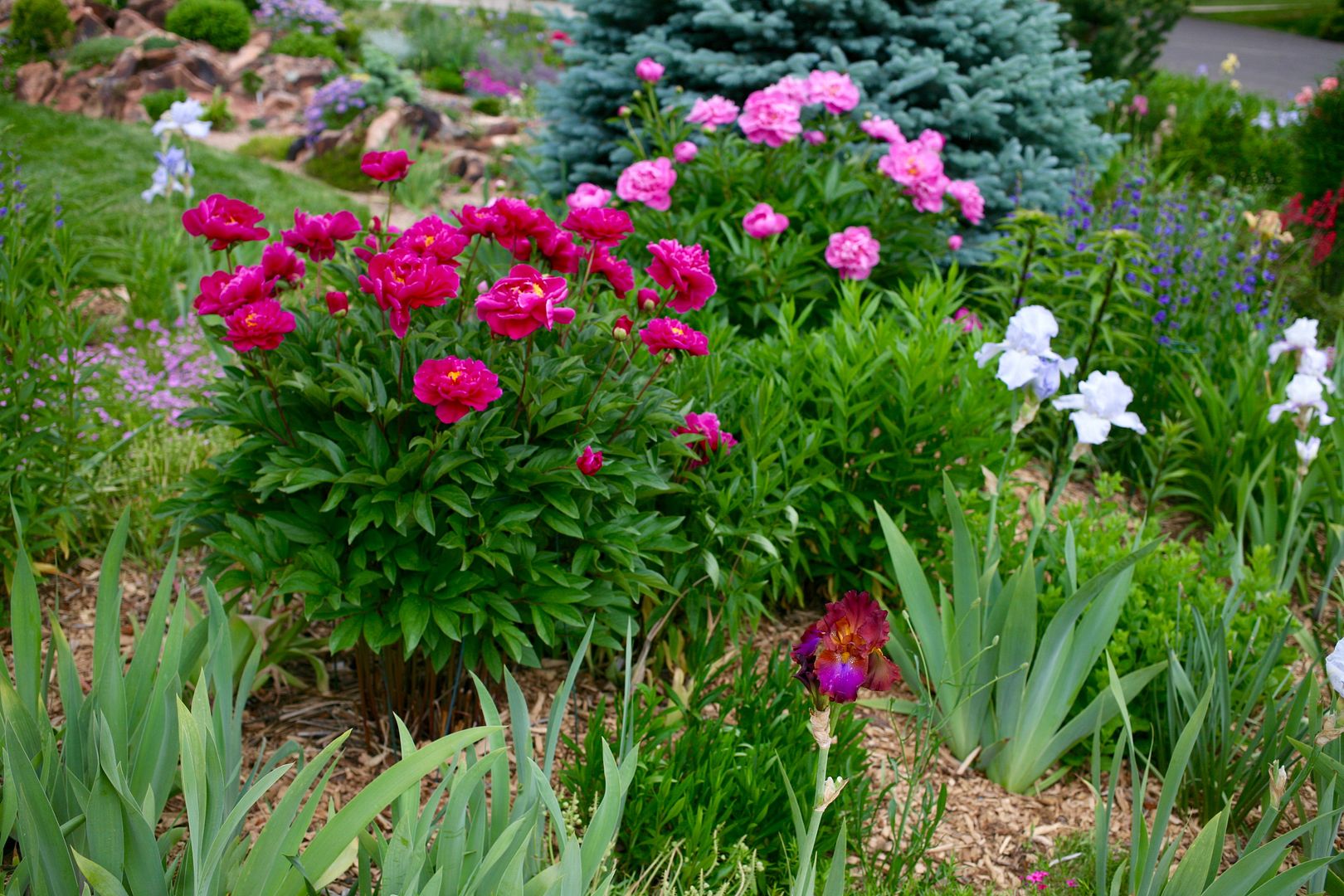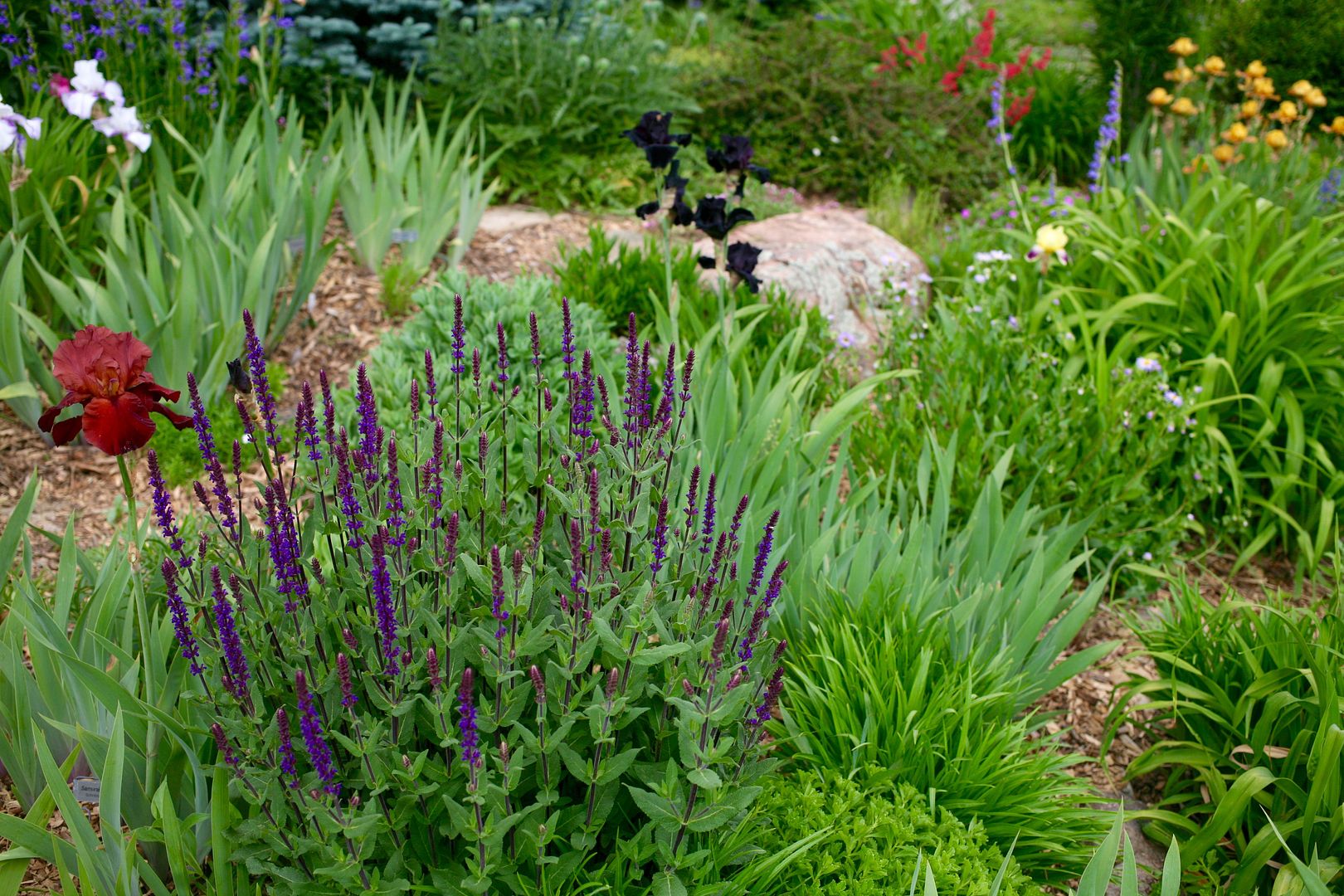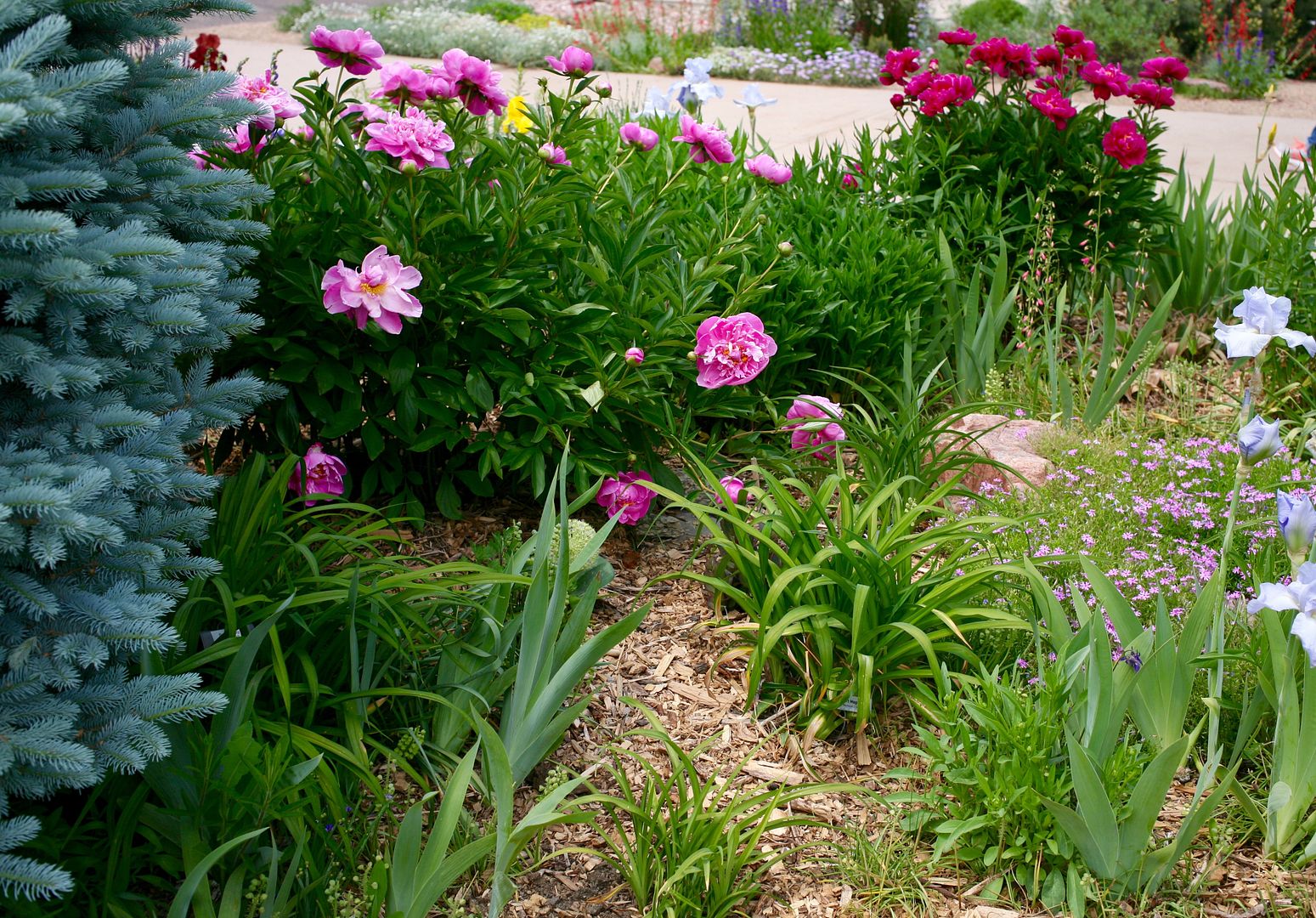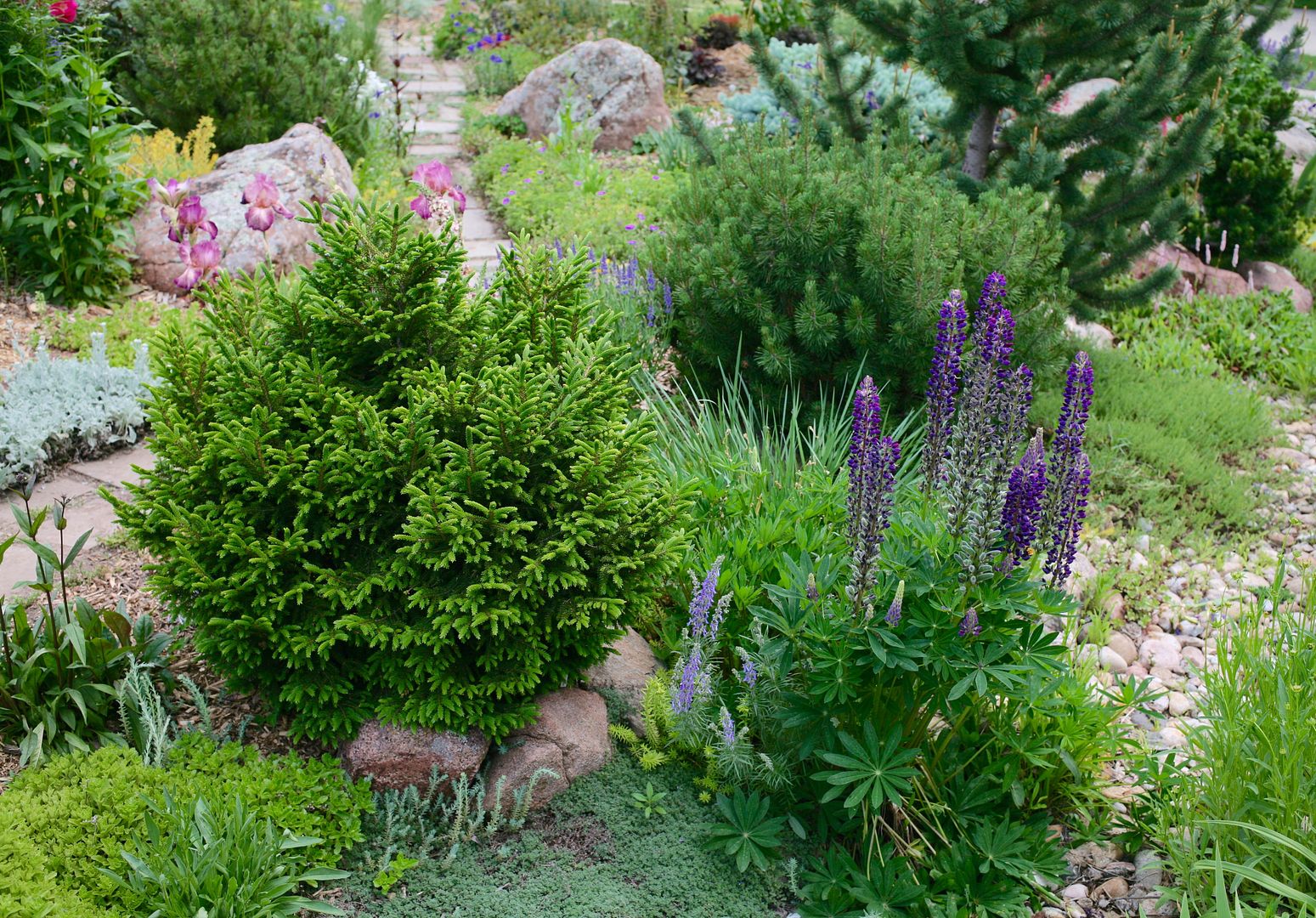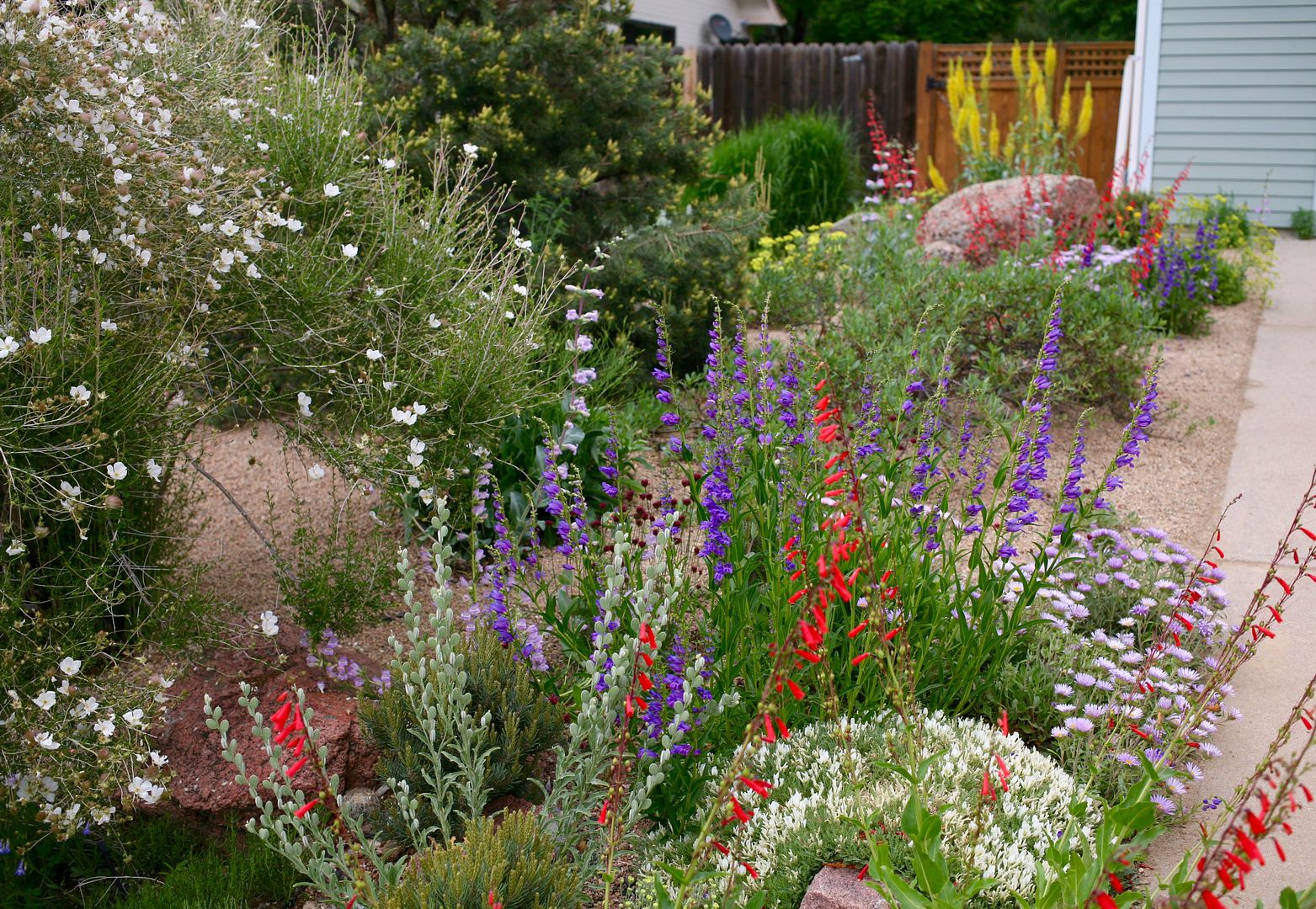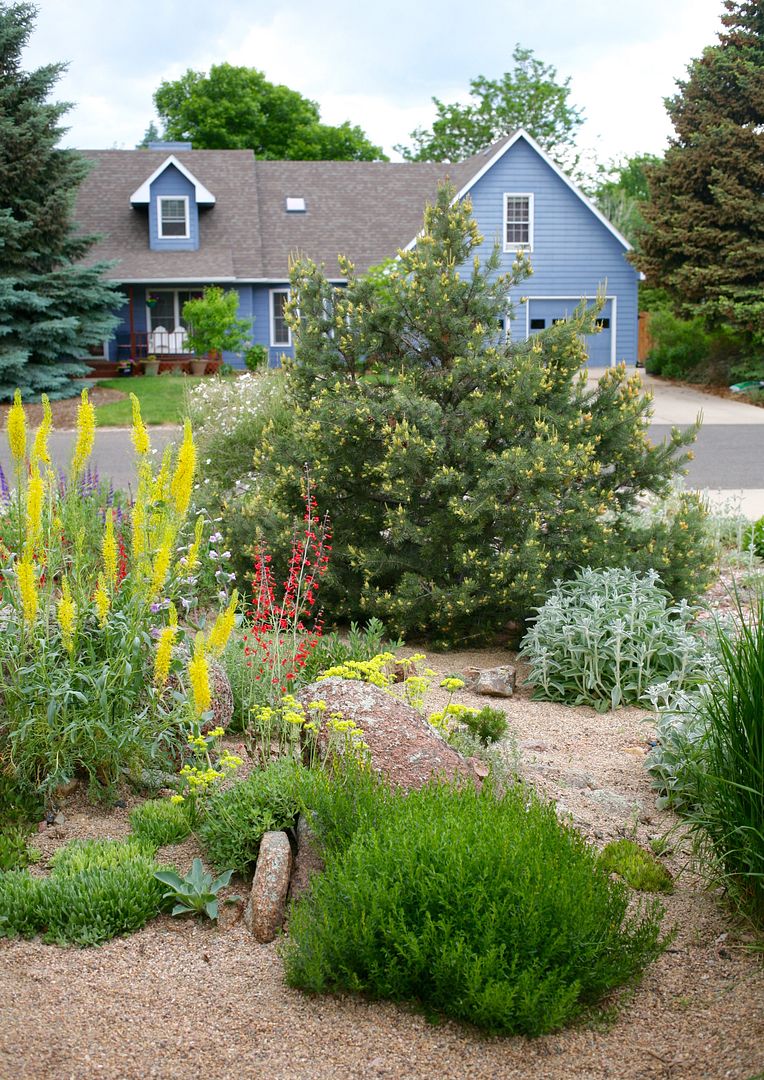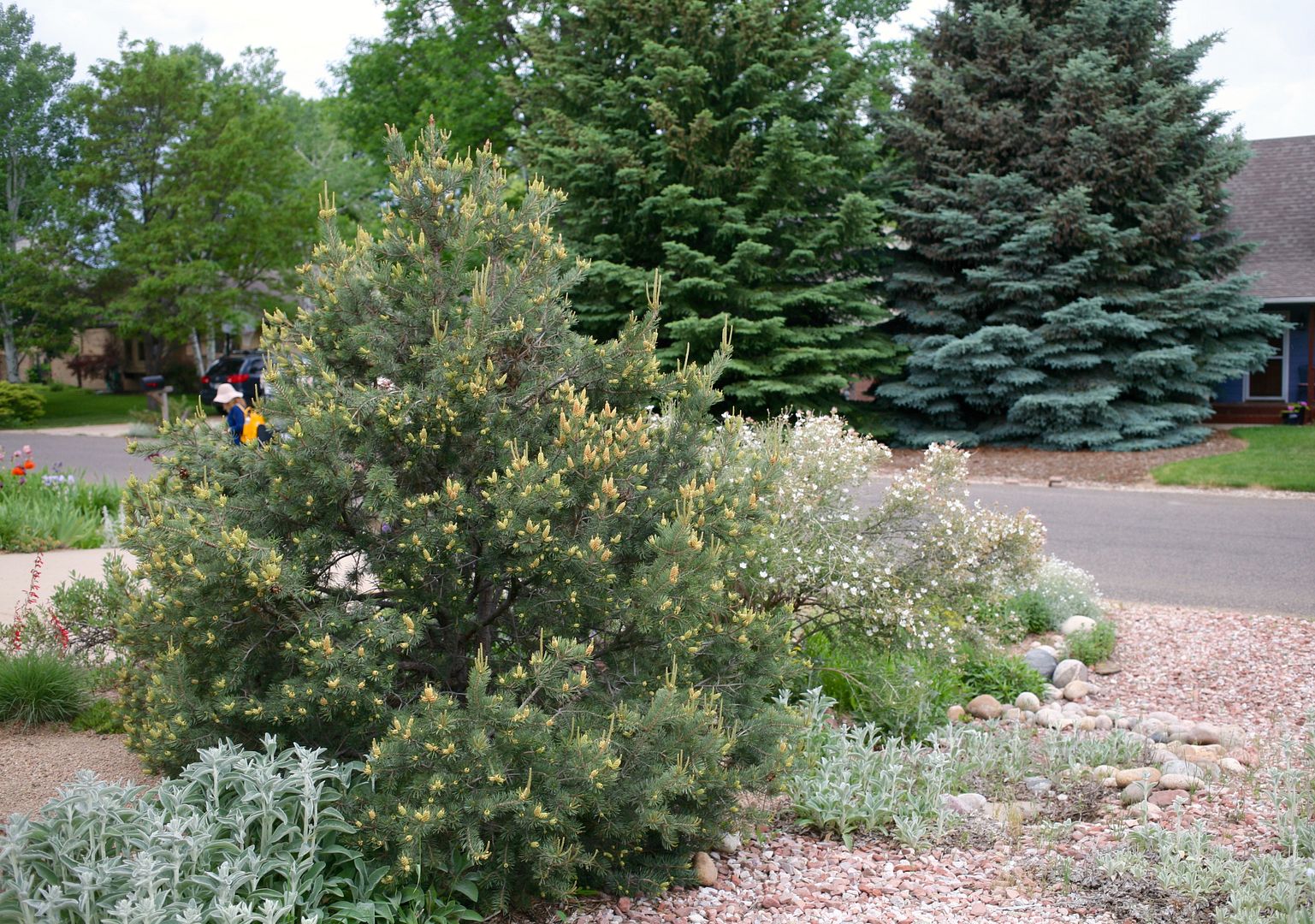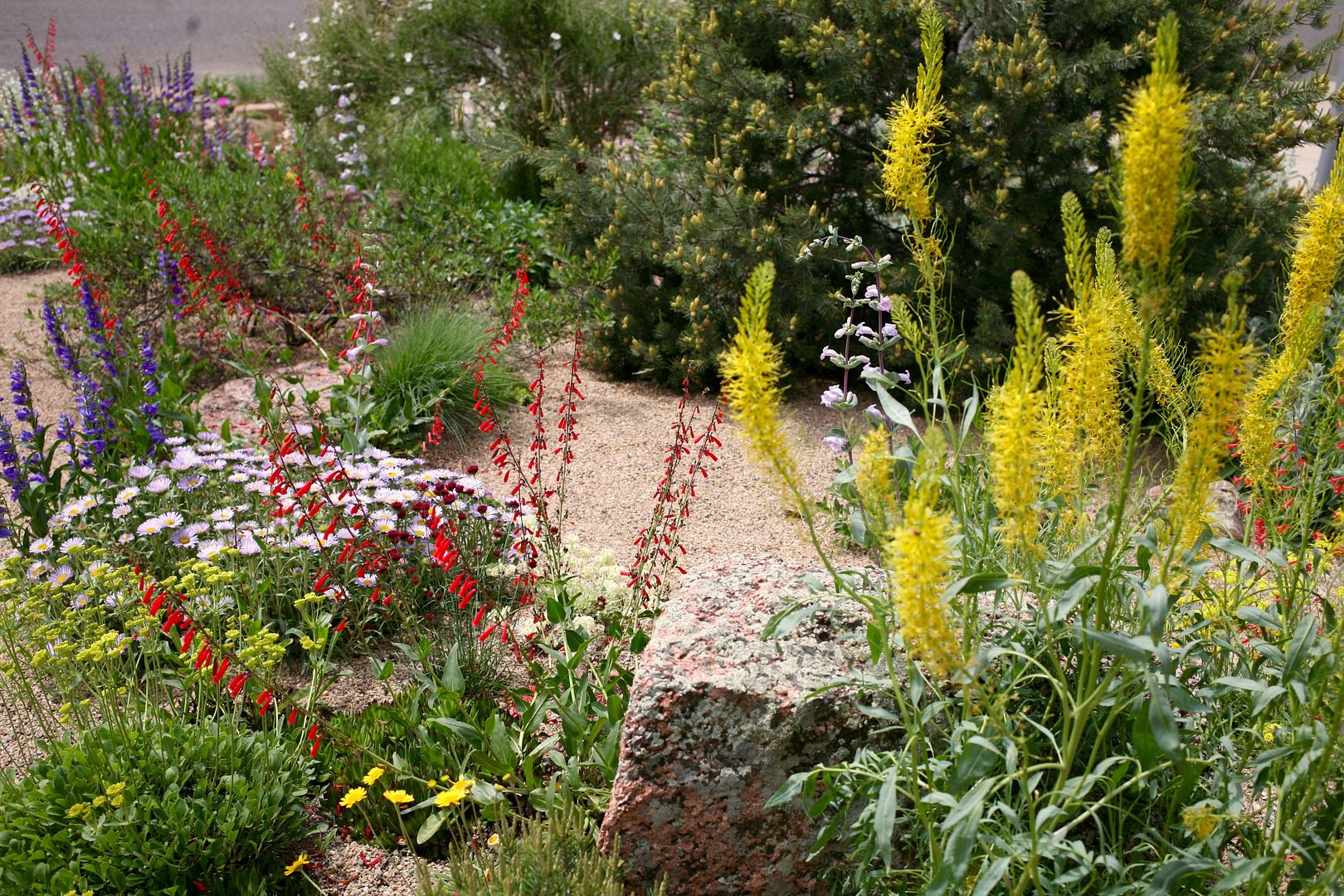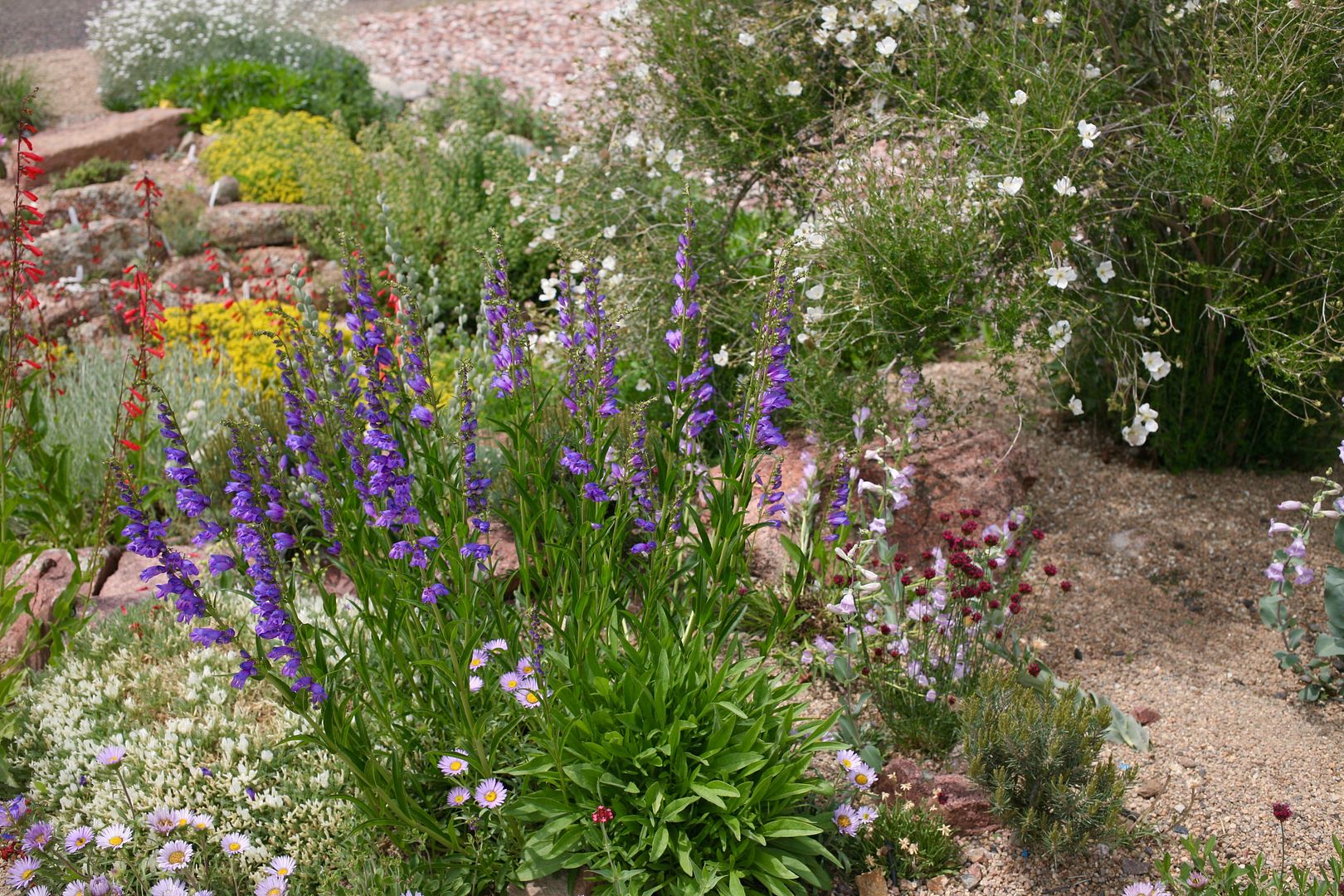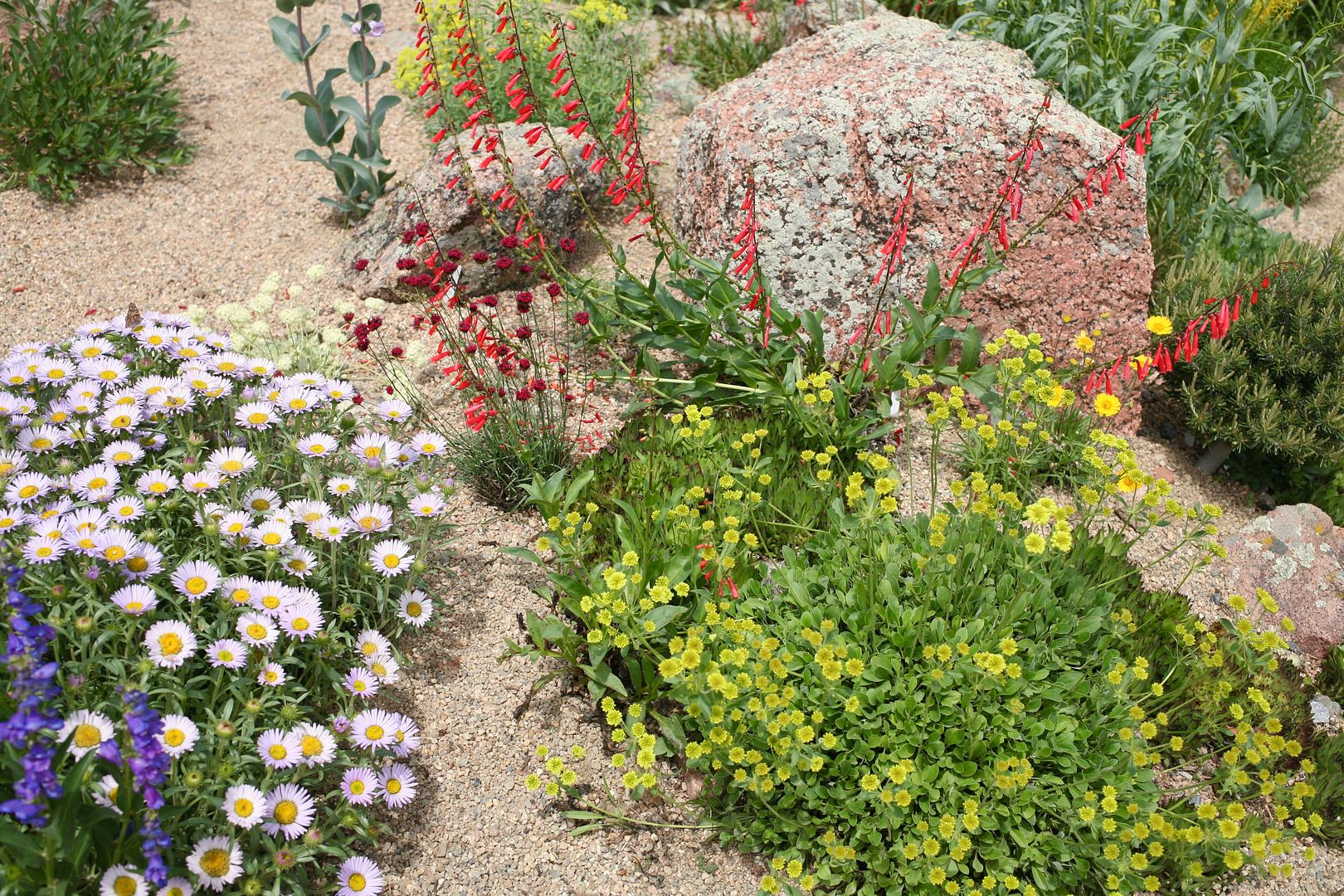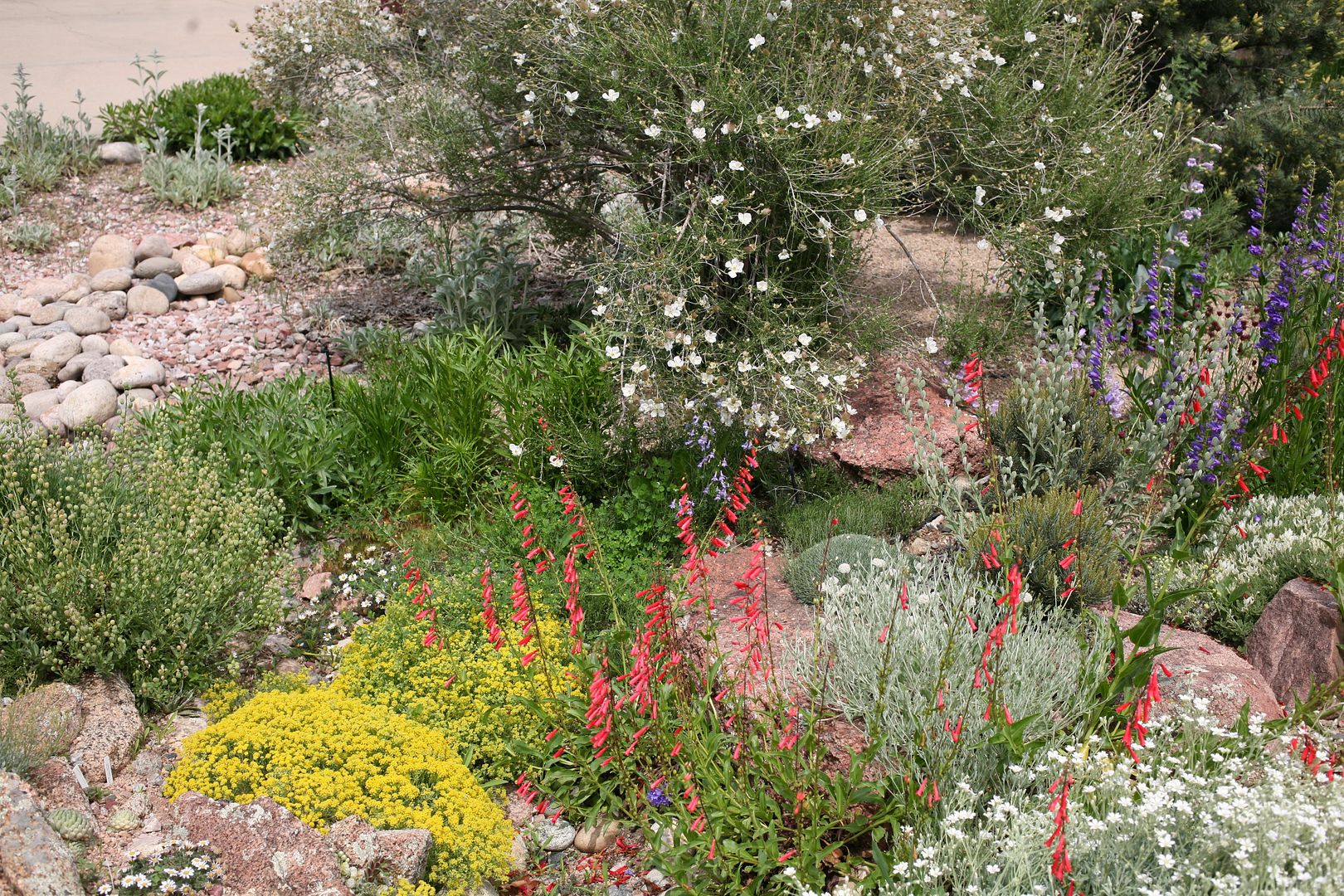 I've been looking everywhere for my copy of Reginald Farrer's book on rock gardens since returning from Denver. I can't believe I finally decluttered that out of my life, but it's possible. ("Having chosen an open aspect and conceived your plan, you must invariably excavate the soil to a foot or 15 inches below ground level. Now comes your soil: This must be a mixture that is both light and rich." — The English Rock Garden, 1918)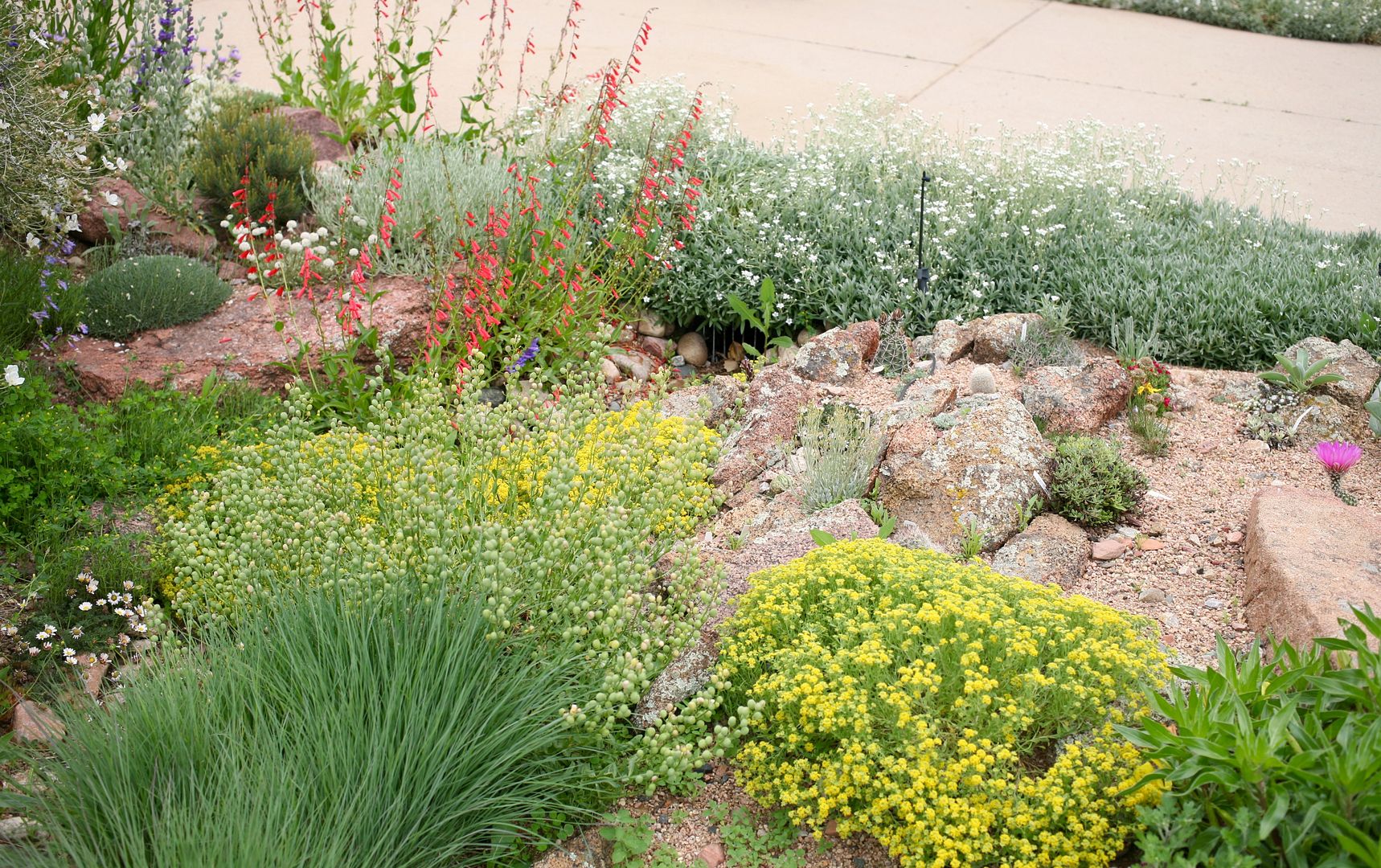 Because that was definitely another moment, with the rock gardens.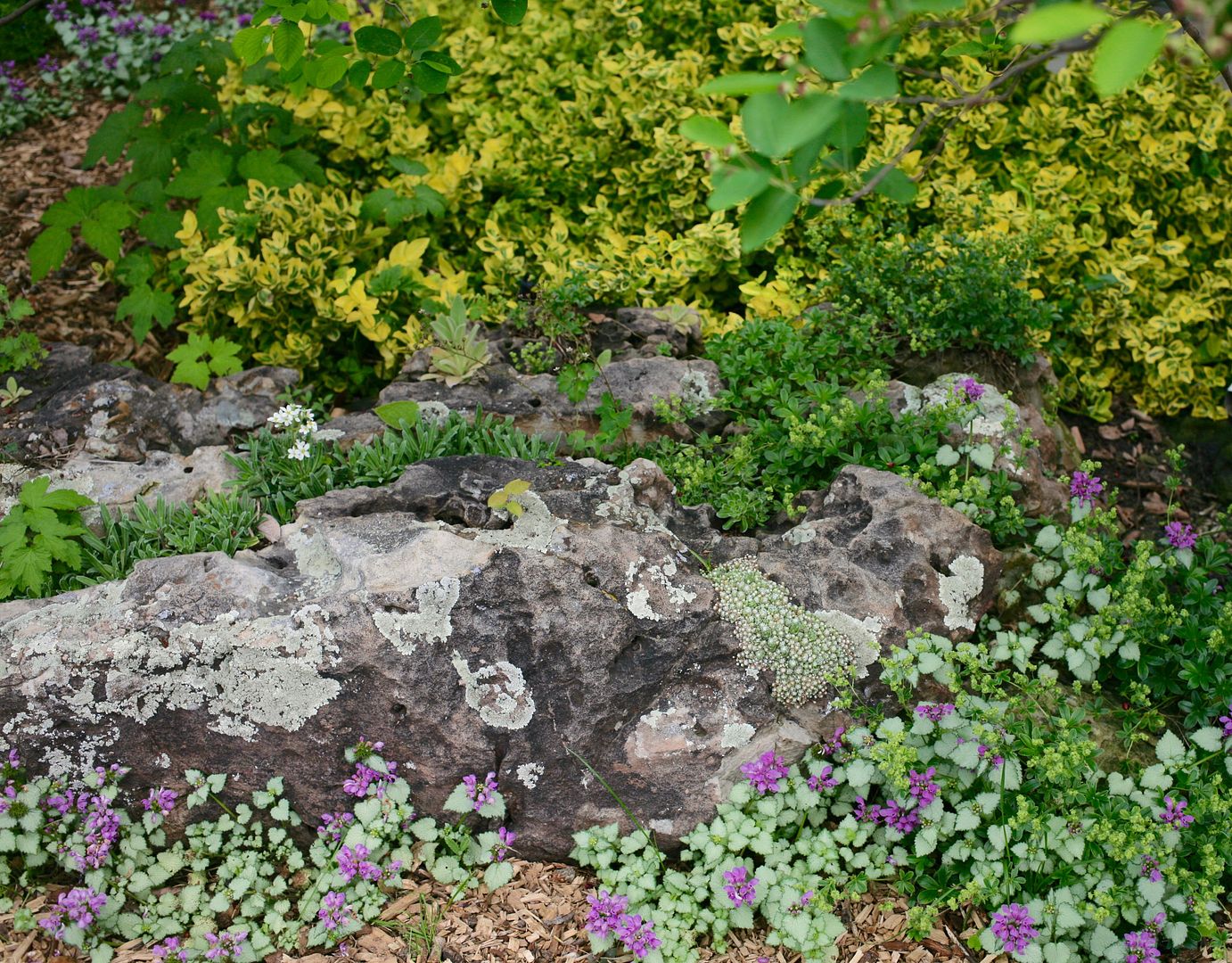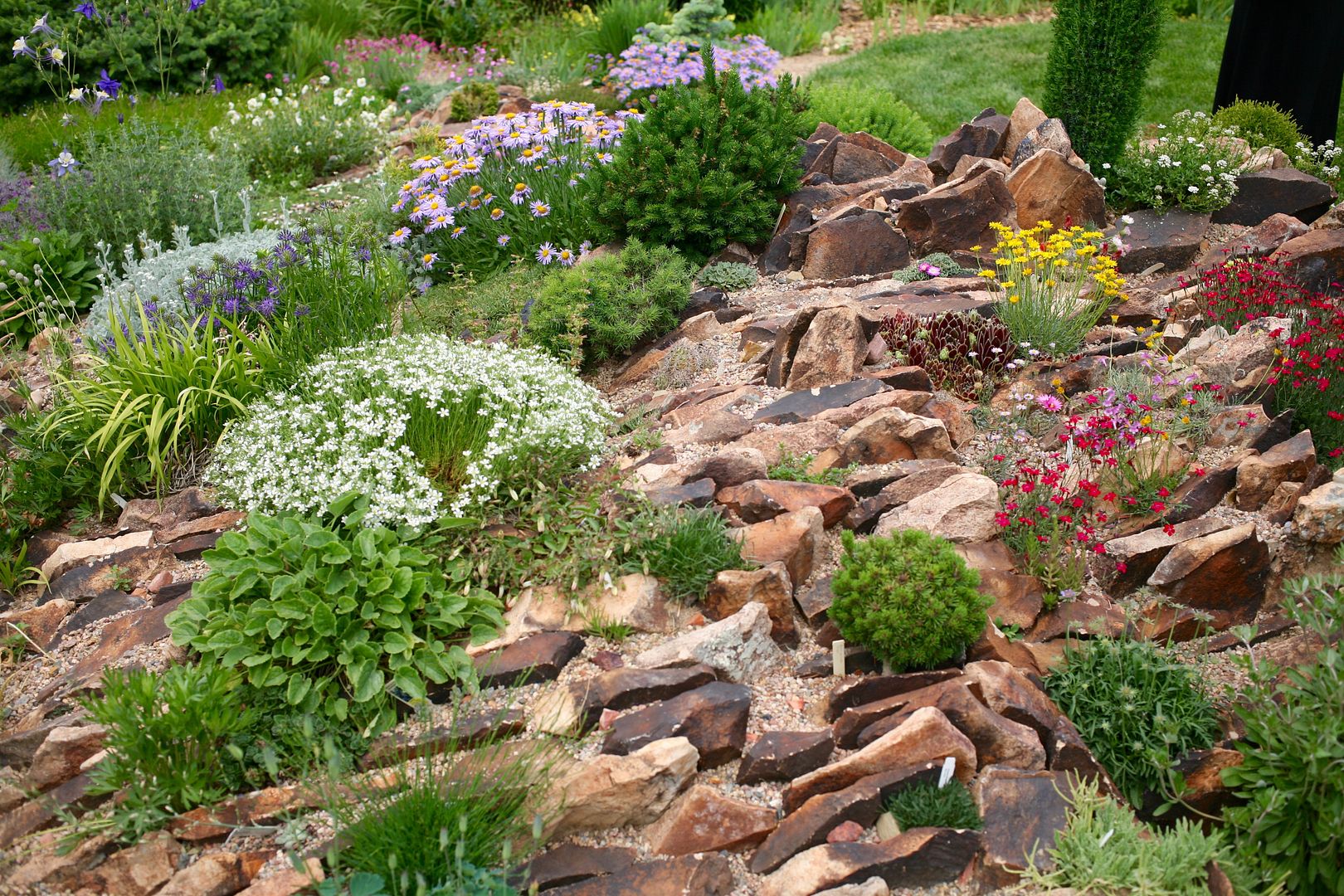 In the Shinn garden were examples of rock gardening known as crevice gardens. "Instead of placing rocks into the soil berms (mounds of soil) from the side like stepping stones up the side of a hill, they use flat stones (such as pieces of flagstone or slate) that are pushed down into the soil vertically from the top. These vertical pieces are closely spaced leaving deep, narrow channels of soil for planting." — High Country Gardens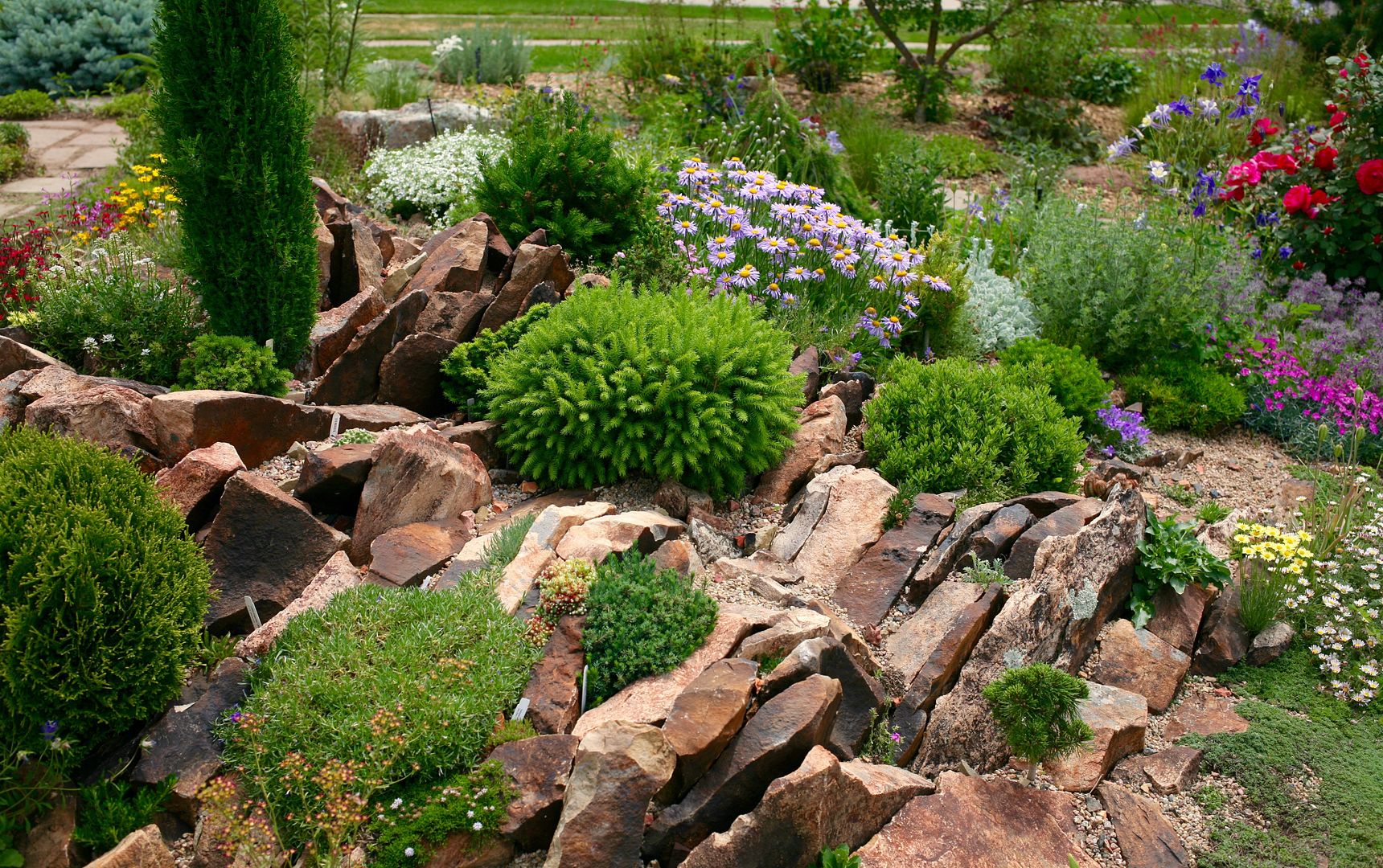 A young man named Kenton Seth has become smitten by rock and crevice gardens and was responsible for those we saw at the Shinn garden. (See "This unusual garden style could be a sustainable solution for urban landscapes," The Washington Post, June 5, 2019, describing the crevice garden Kenton helped build with Tony Avent at Juniper Level Botanic Garden.)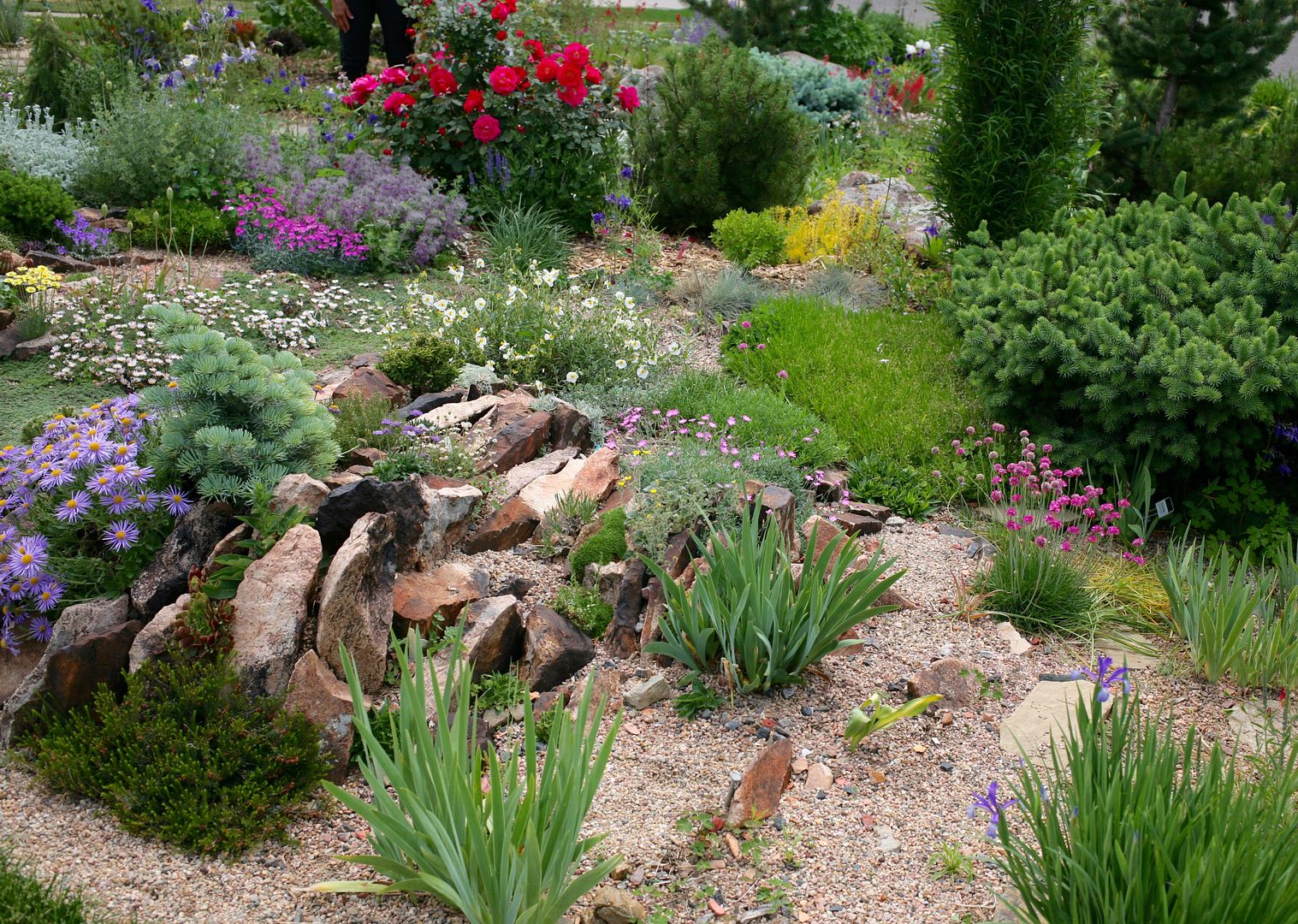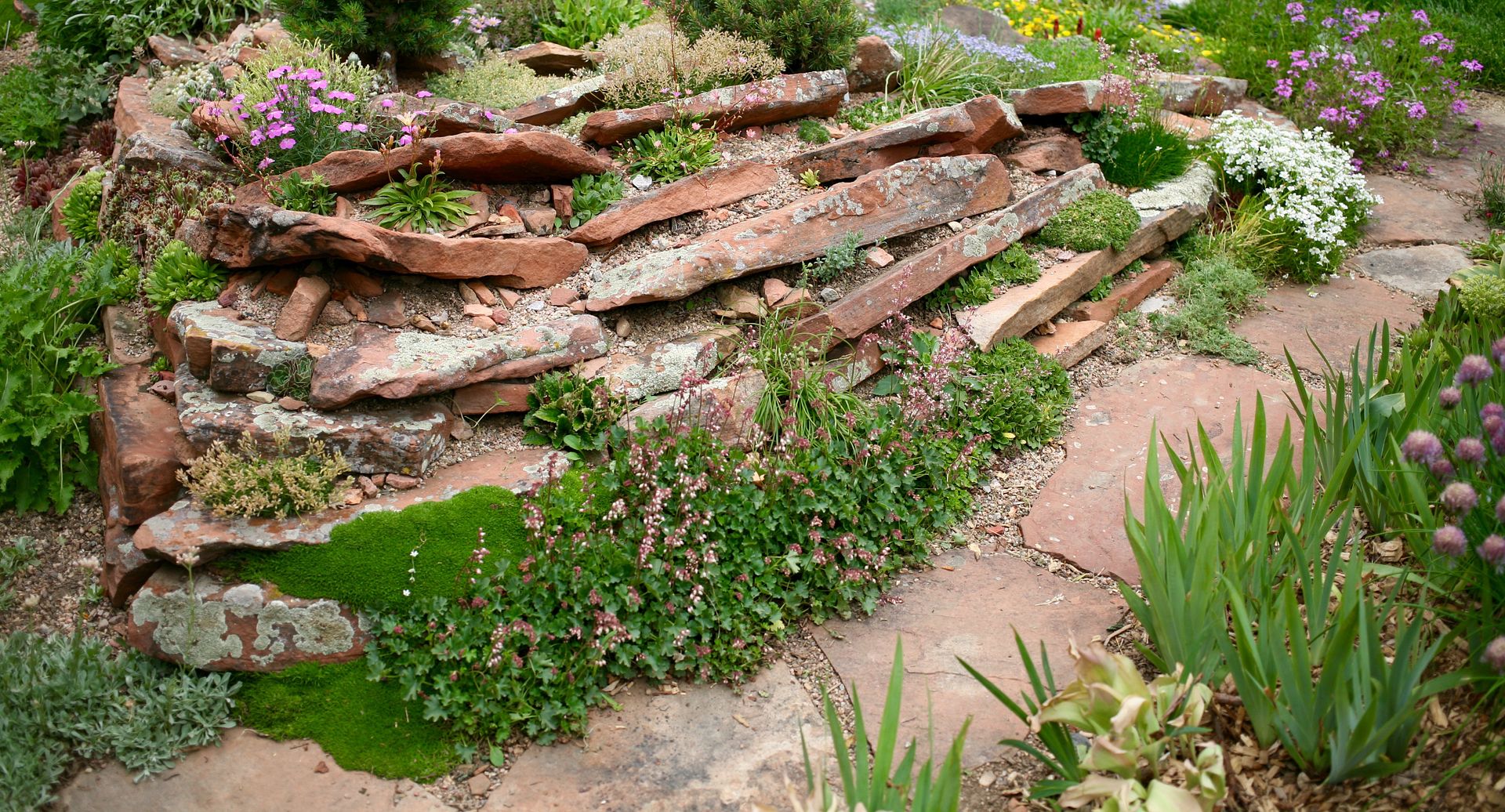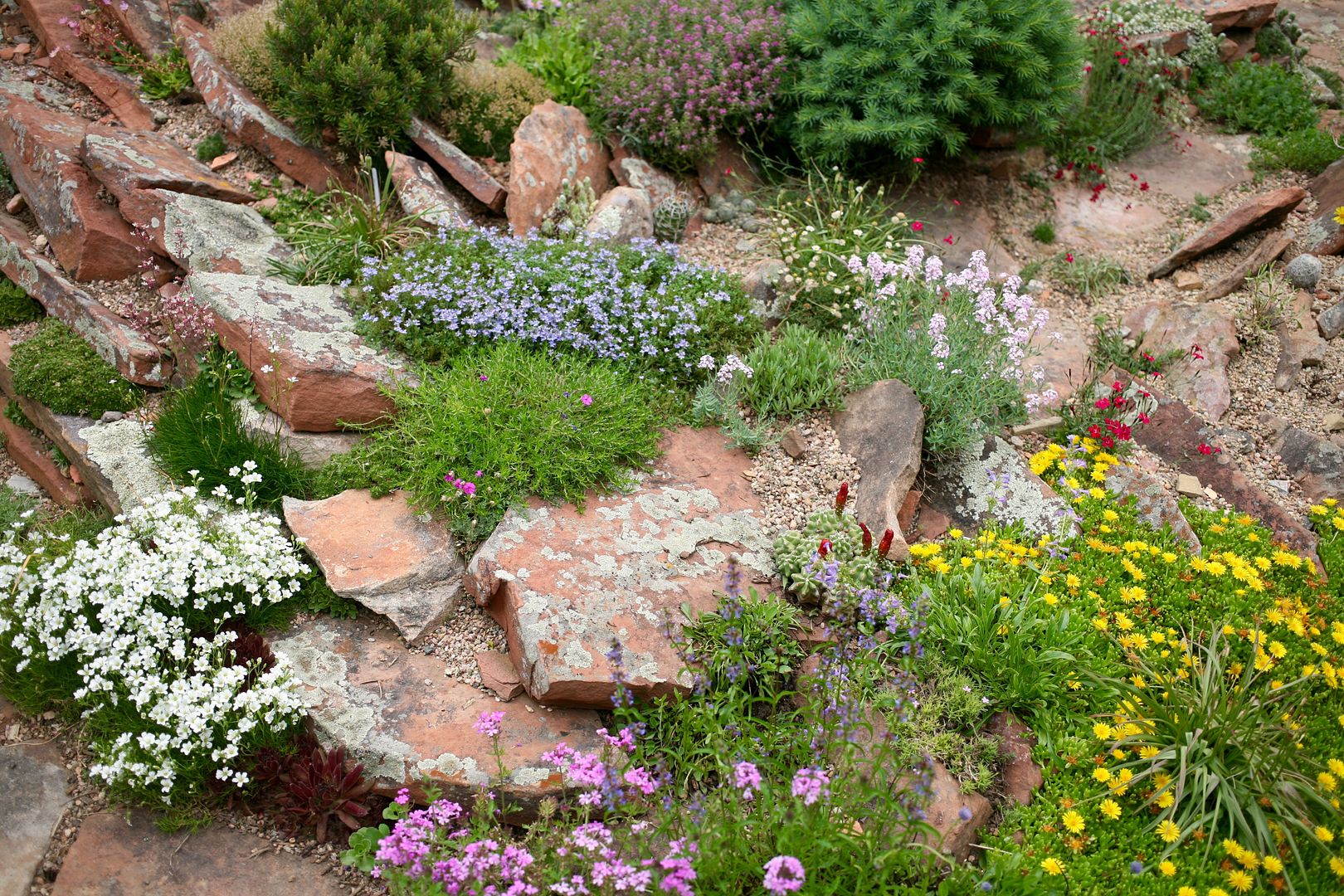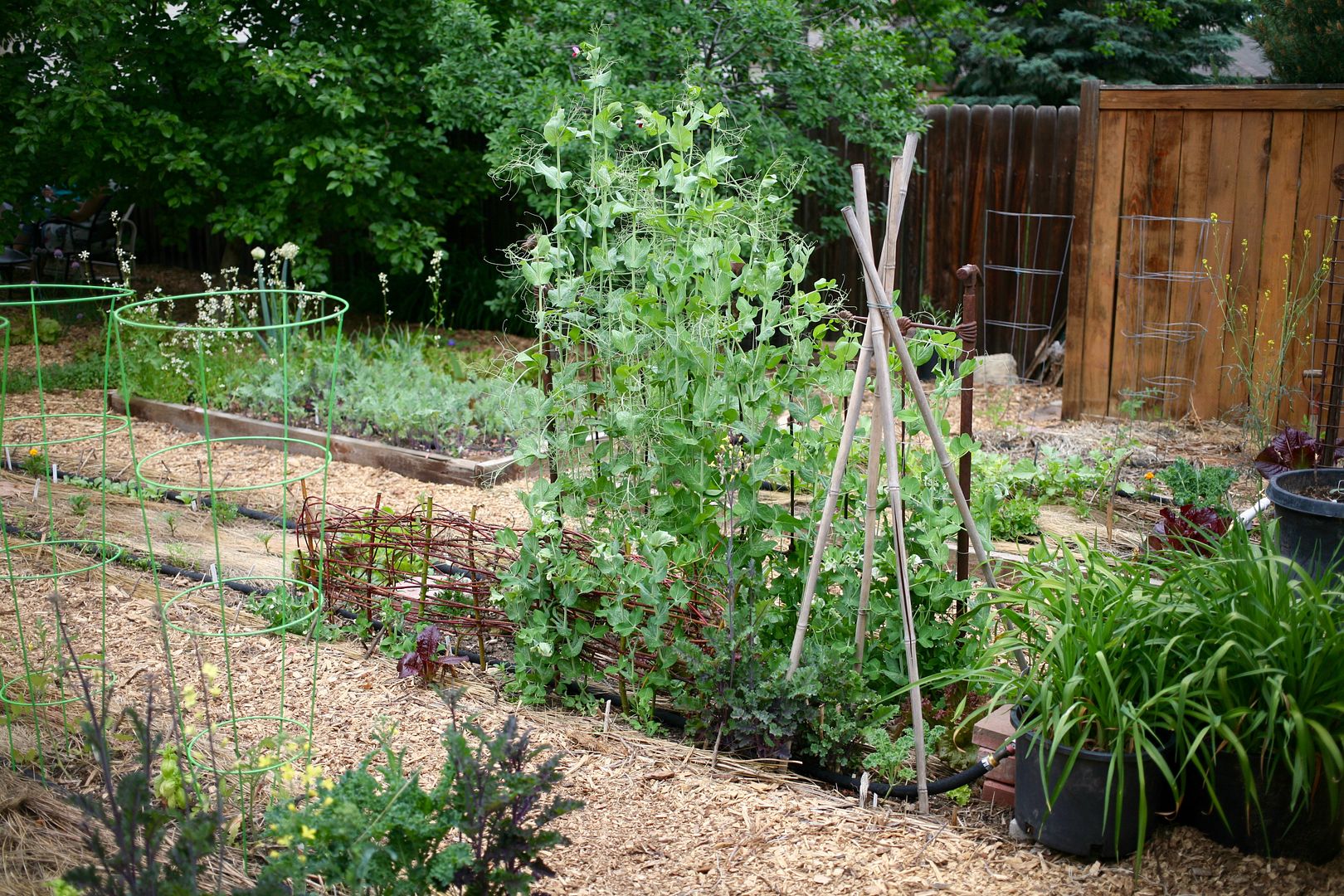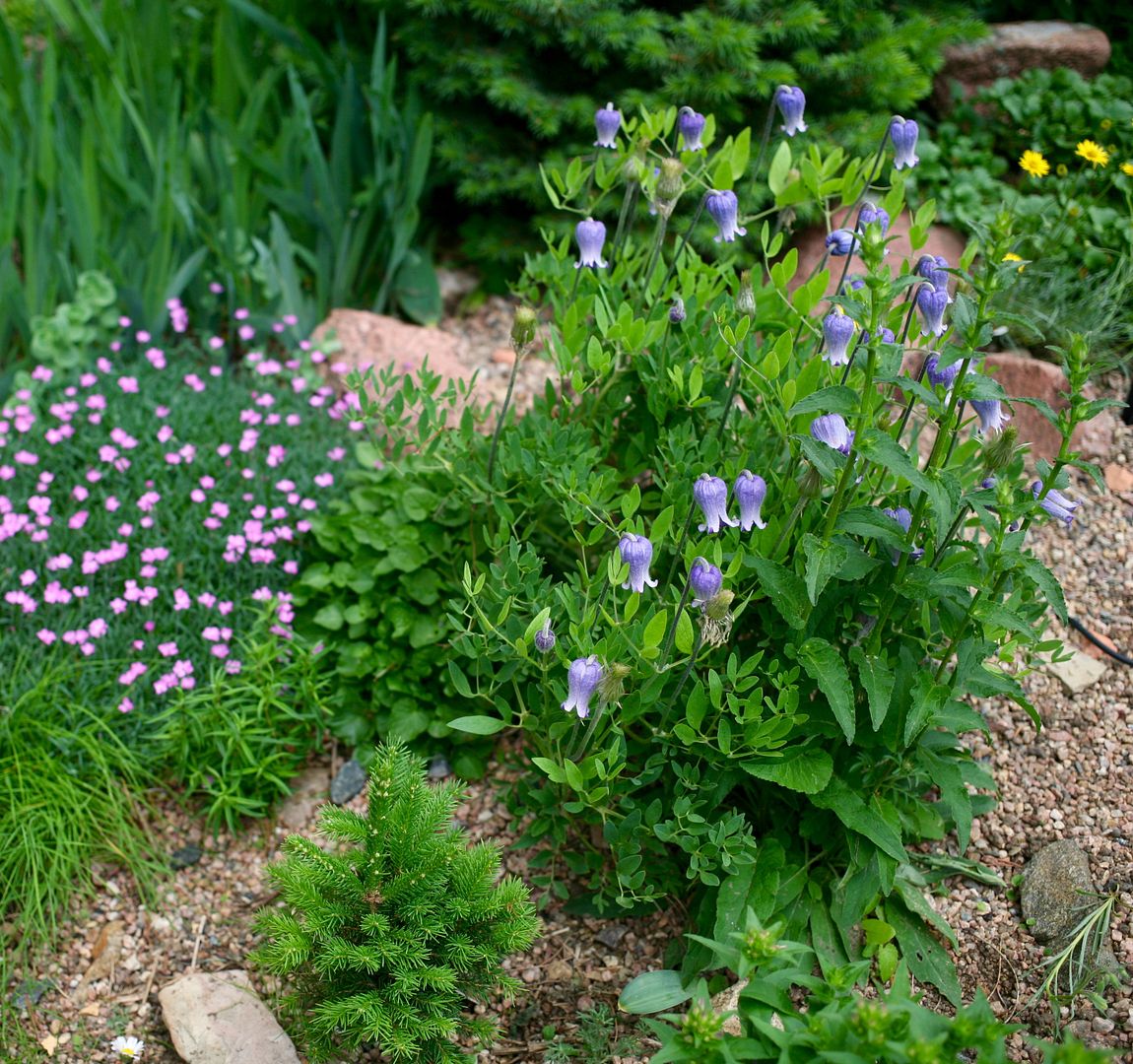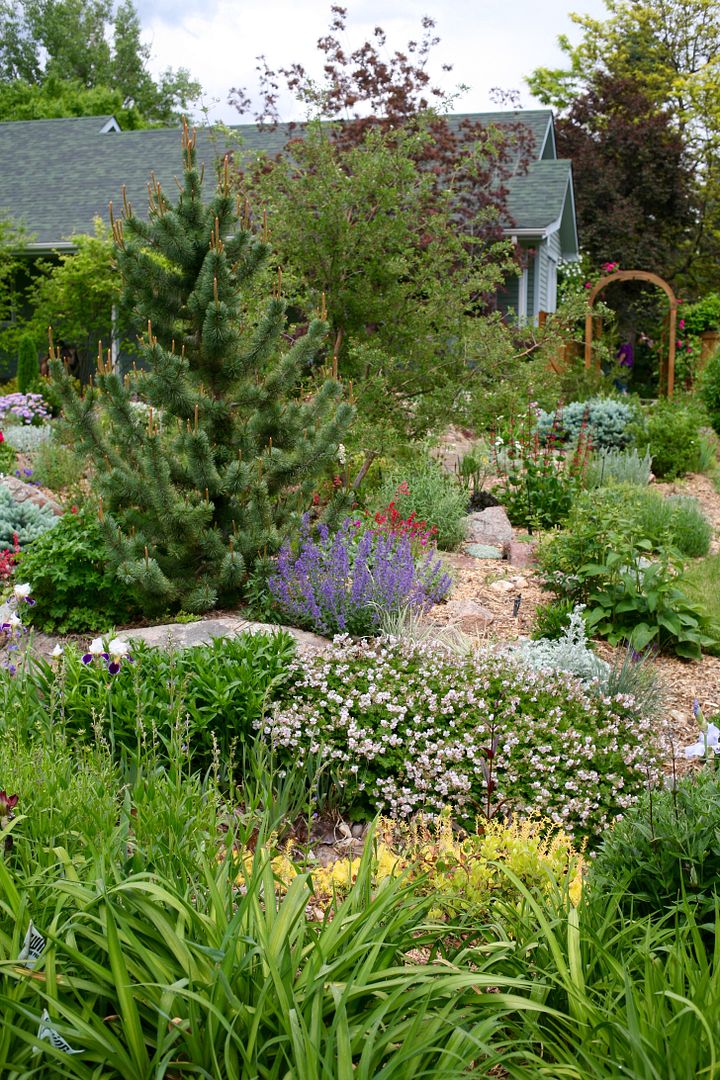 With backgrounds in the visual arts (Carol) and music composition (Randall), the Shinn garden absorbs and reflects their artistry and command of the art of planting, producing some unforgettable moments in June.