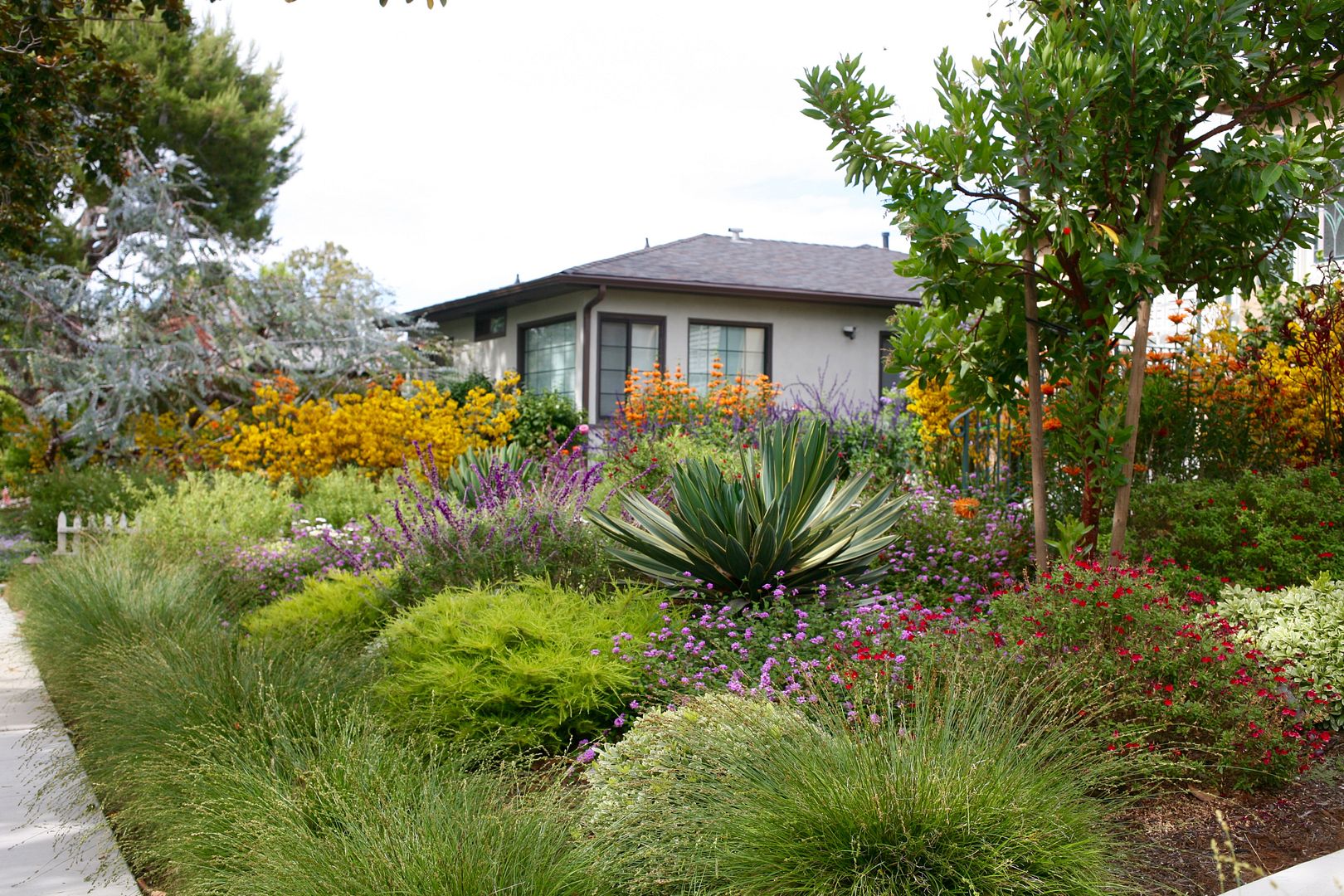 Okay, I admit I'm chasing the goal of 10,000 steps a day. Chasing it all over my hometown. And it's amazing how familiar streets by car can turn up all sorts of unfamiliar scenes by foot. So this is technically a walkby, not a driveby, or possibly a hybrid of the two — I might have initially caught that searing blur of kangaroo paws when doing errands by car then went back to investigate on foot. My old standby, a form of pale yellow Anigozanthos flavidus, is blooming as strong as ever in my garden, but the rusty oranges and egg-yolk yellow forms have died out as the back garden grows shadier. This is one of the strongest, most vibrant displays I've seen locally.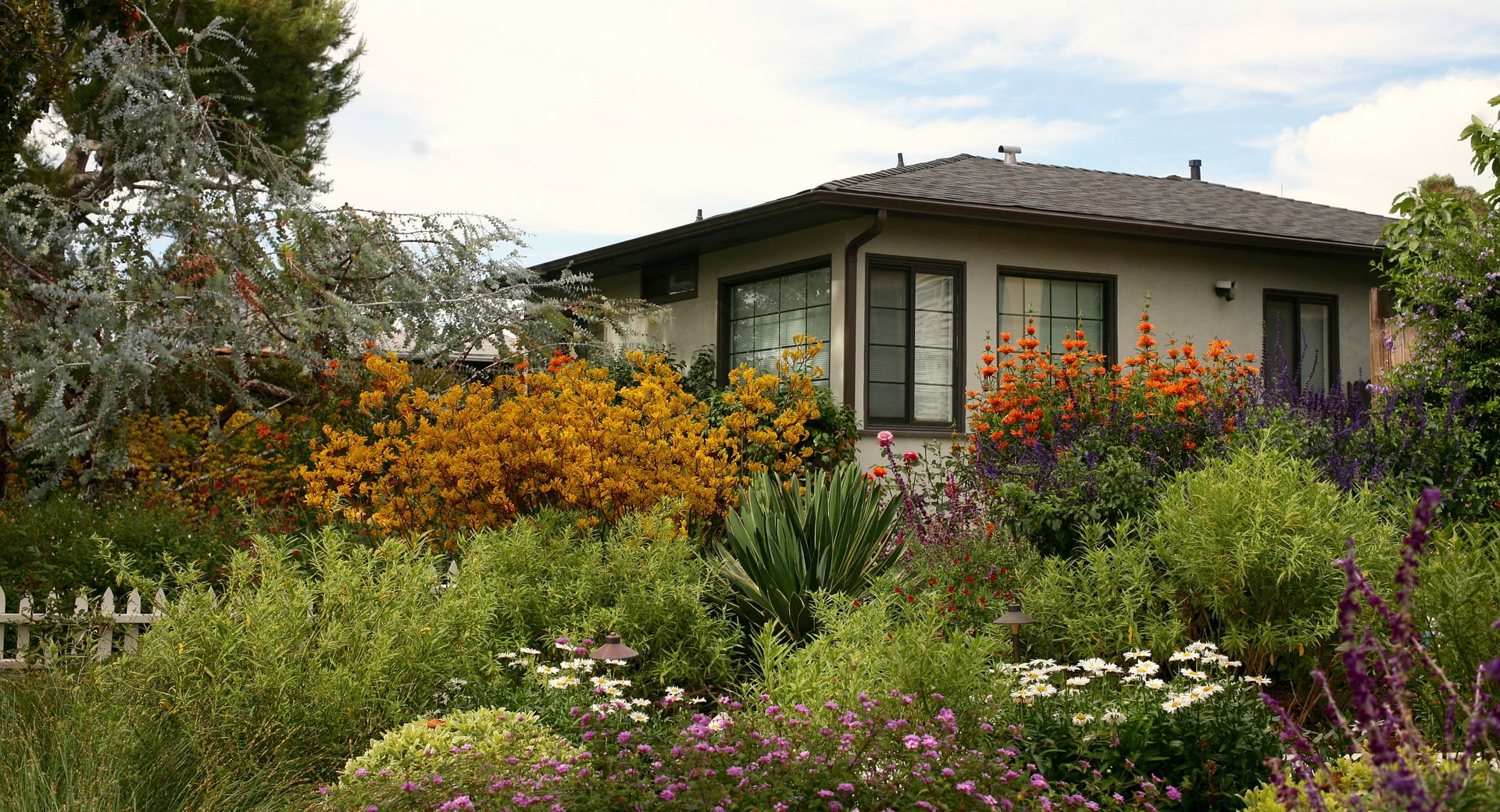 See that snippet of low white picket fence? That's a clue to how this front garden accomplishes depth and scope beyond its actual footprint — because whether by design or serendipity, it's borrowing the view from the front garden next-door that belongs to that grey, black-trimmed house with the enviable casement windows.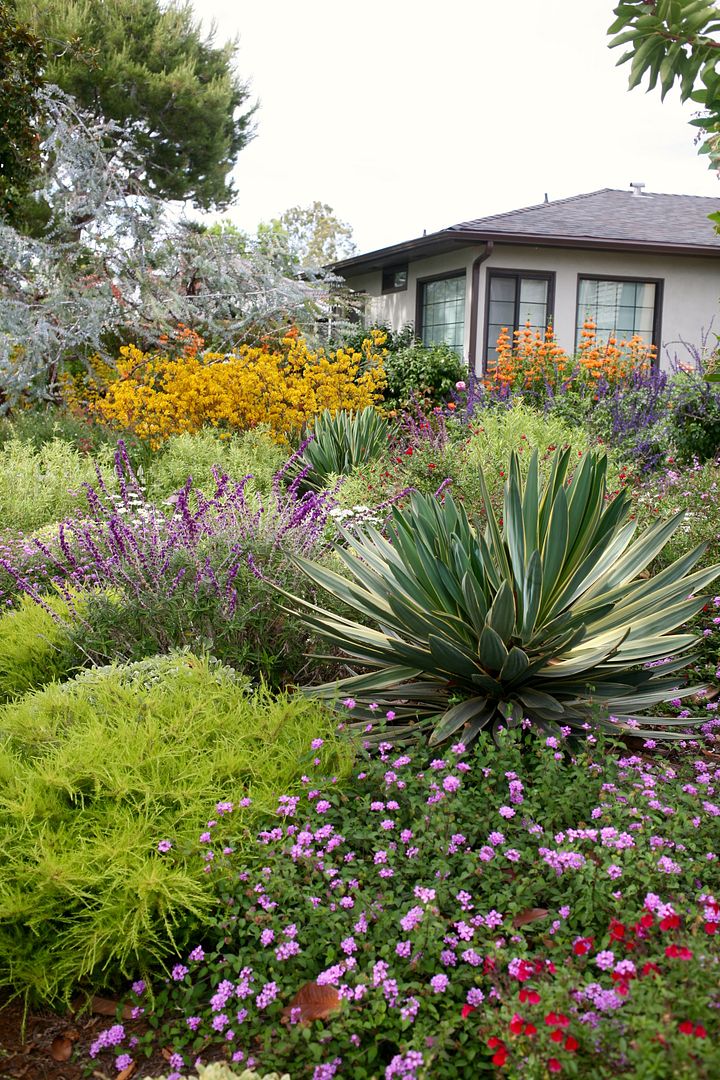 From this view, the garden is luxuriously deep, building up mounding textures and spikes, backed by tall kangaroo paws and leonotis blooming like solar flares against that cool blue haze of a sprawling eucalyptus — a borrowed but nonetheless spectacular backdrop. In actuality, the gum tree takes up most of that neighbor's front garden, as seen below.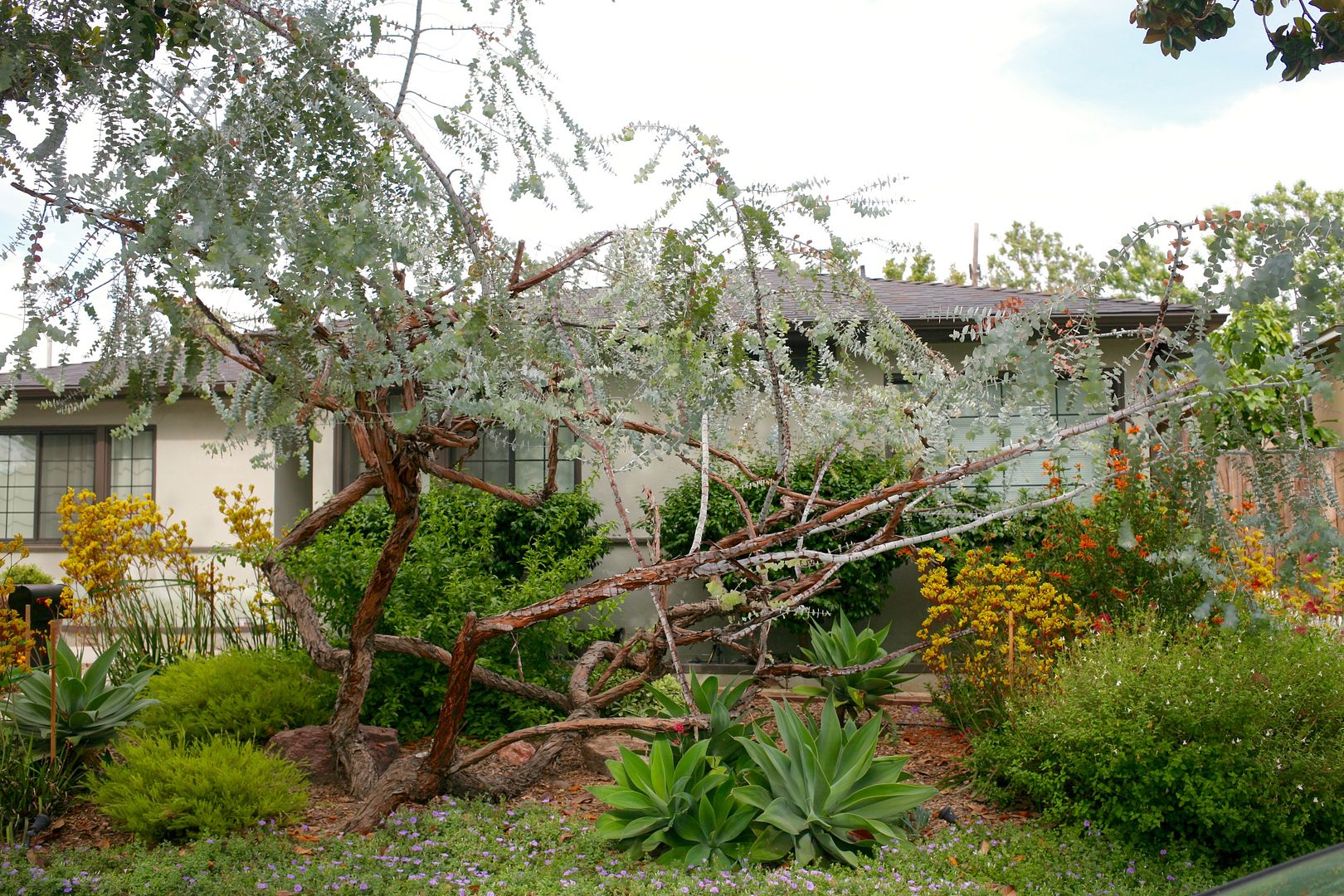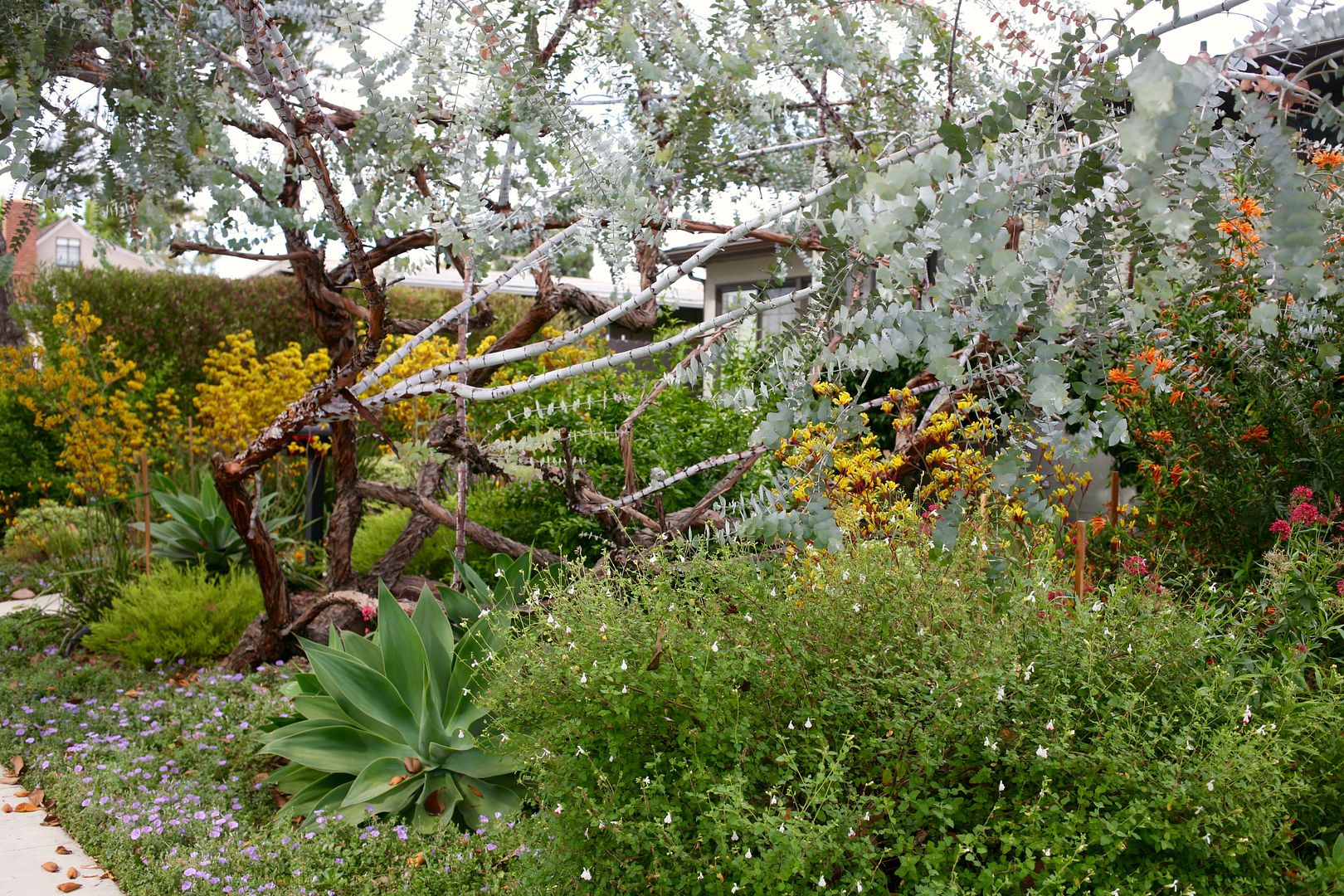 Two gardens, two houses, but I only took photos of this house because I love how it sits in the landscape, snugged into the view from the neighbor's garden. (And privacy reasons too — the owner of the house belonging to the foreground garden was puttering outside.)