Yesterday's nursery jaunt included Roger's Garden in Newport Beach, where I found the New Zealander of the title, Cassinia fulvida, and Village Nursery in Huntington Beach. Driving empty freeways sounds like a great time, but it eerily underscores how aberrant this moment is in the life of a formerly bustling metropolis.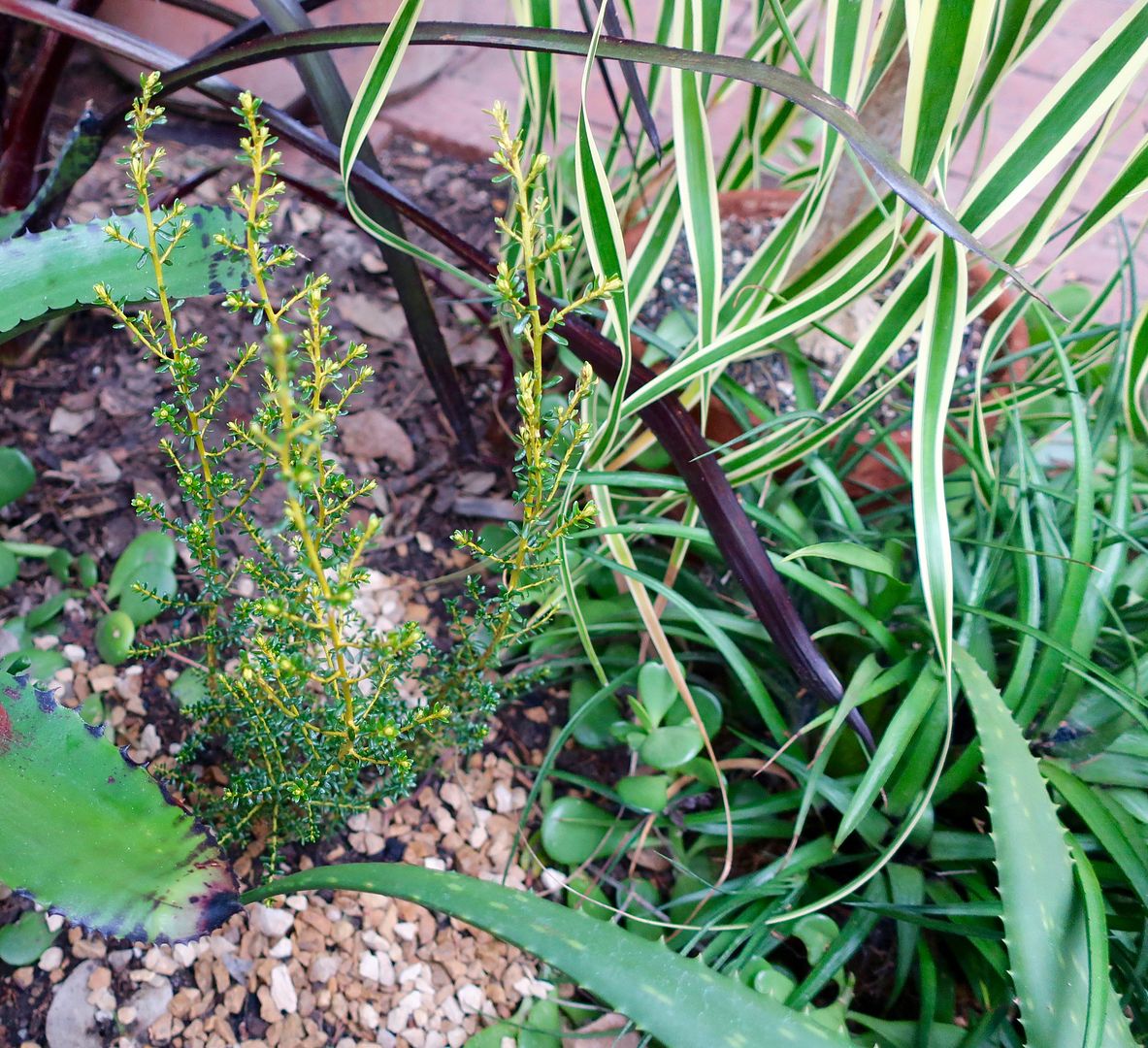 Roger's seems to have methodically removed most of their heroic succulent display plantings filled with statement agaves and aloes in favor of blowsier, bloomier plantings with admonitions on signage to plant pollinator gardens. I get the outreach effort for pollinators but still miss the agaves…why can't we have both sculptural and pollinator-friendly plantings? I suppose it's difficult for staff to change up the plantings working around spiky plants, not to mention the water needs being asymmetrical as far as keeping the blooming stuff going…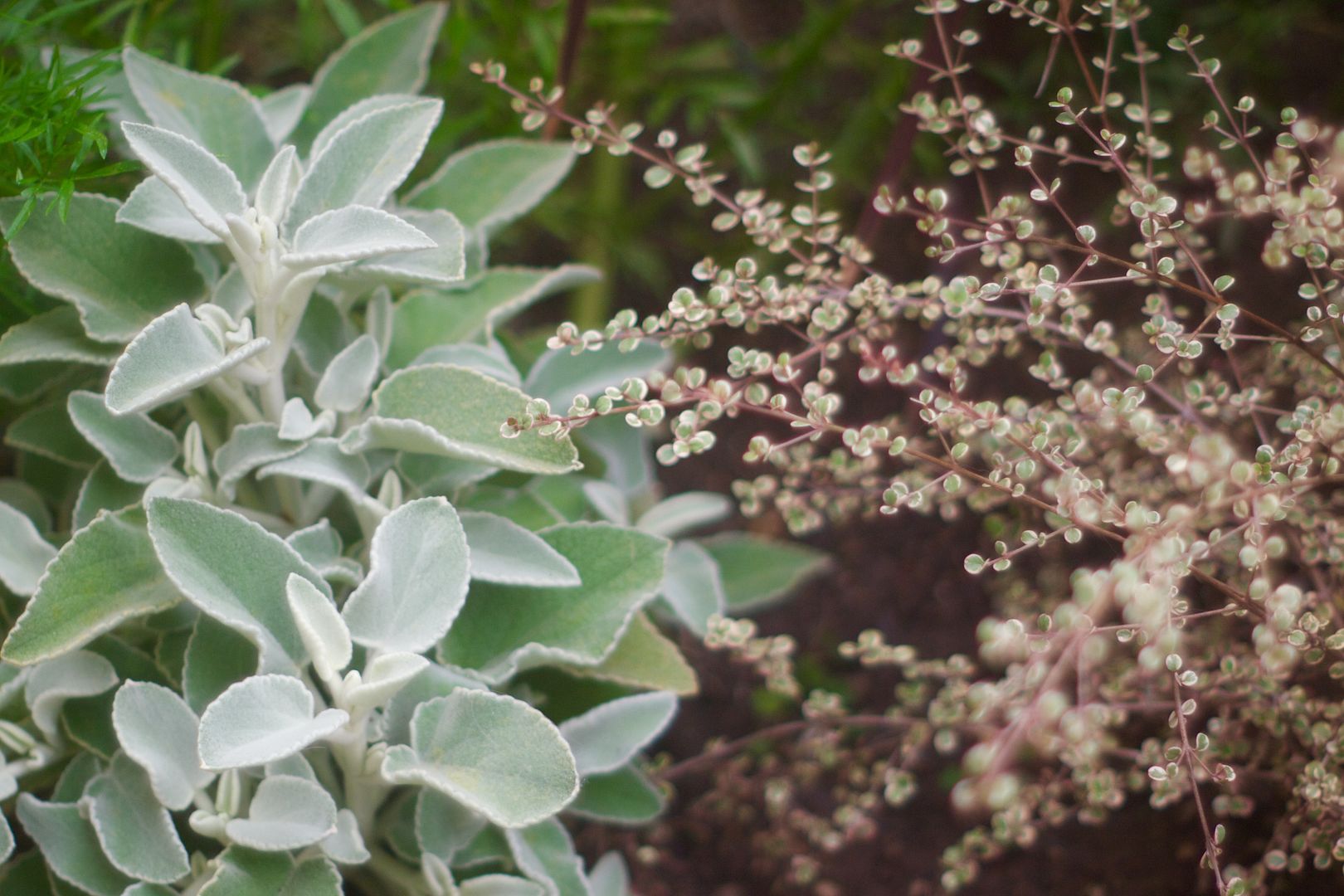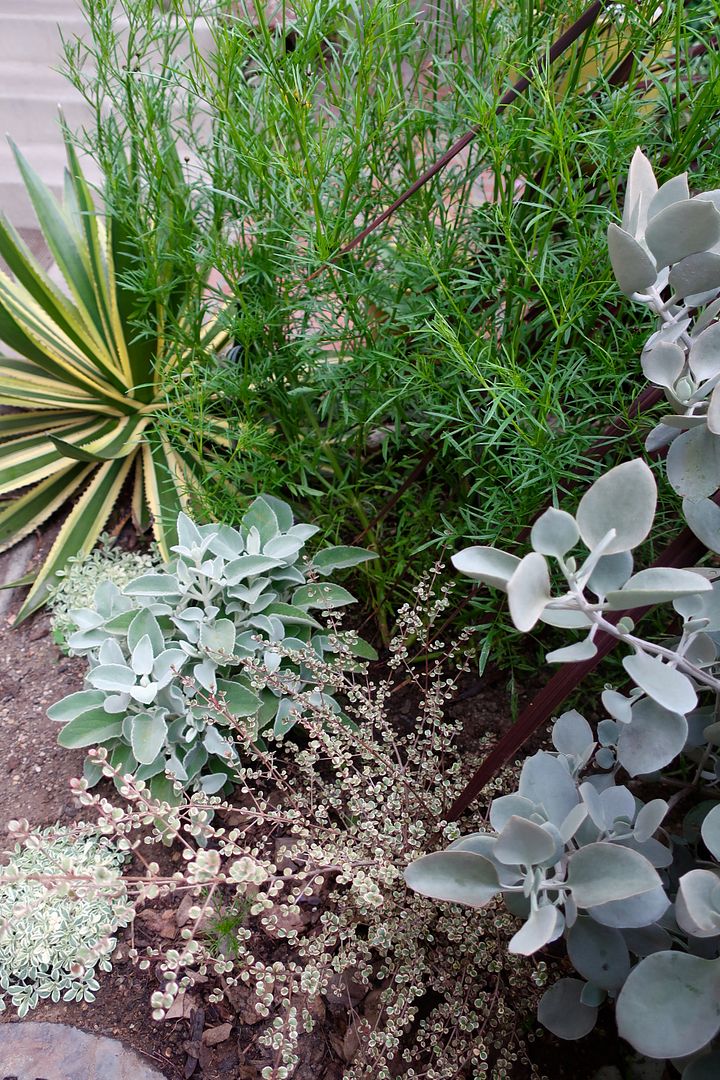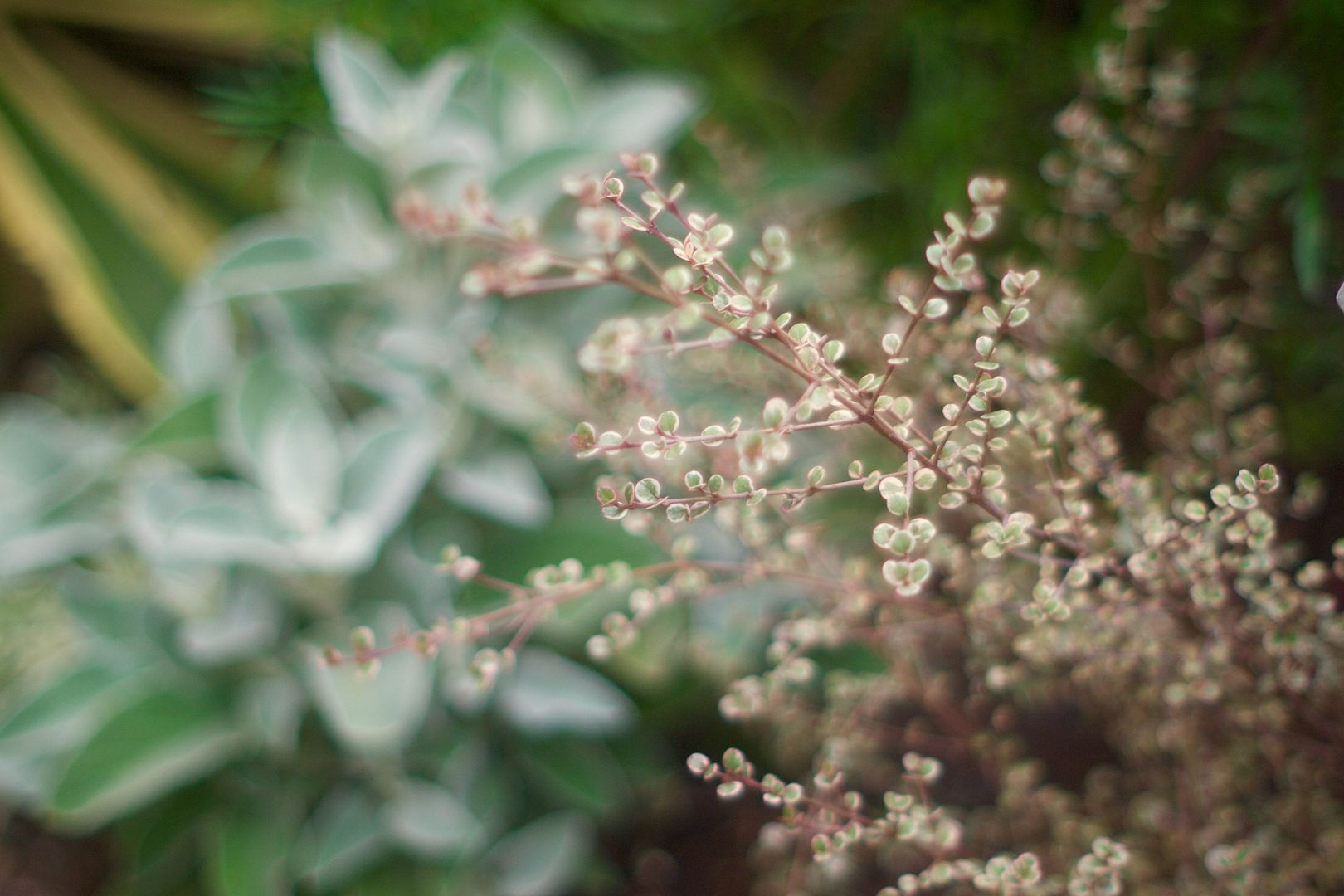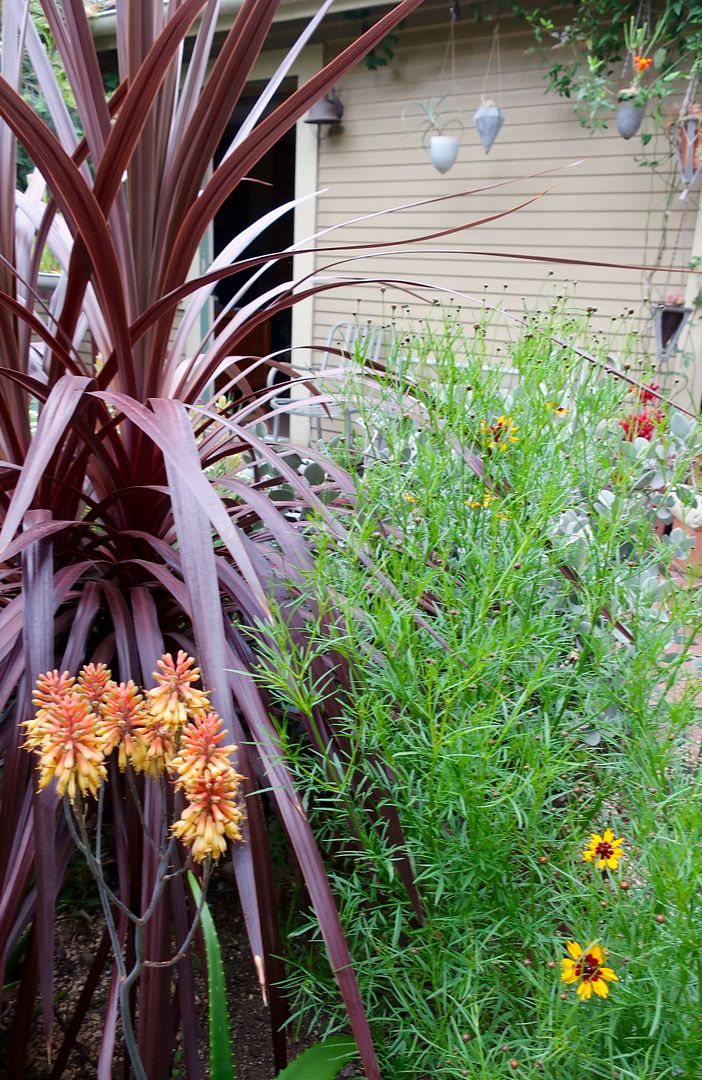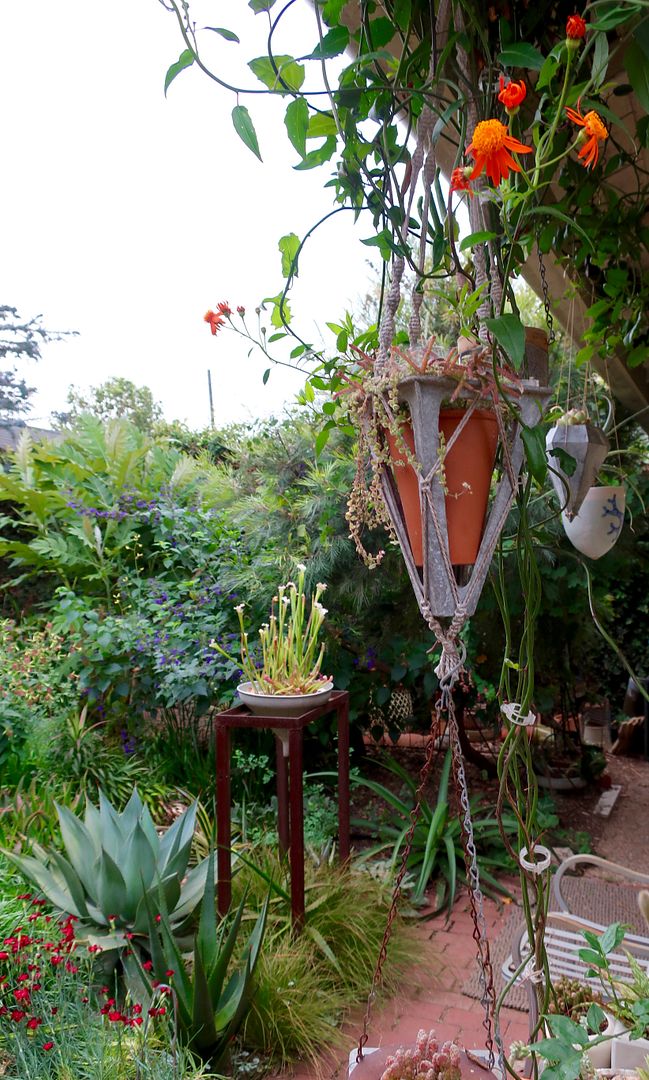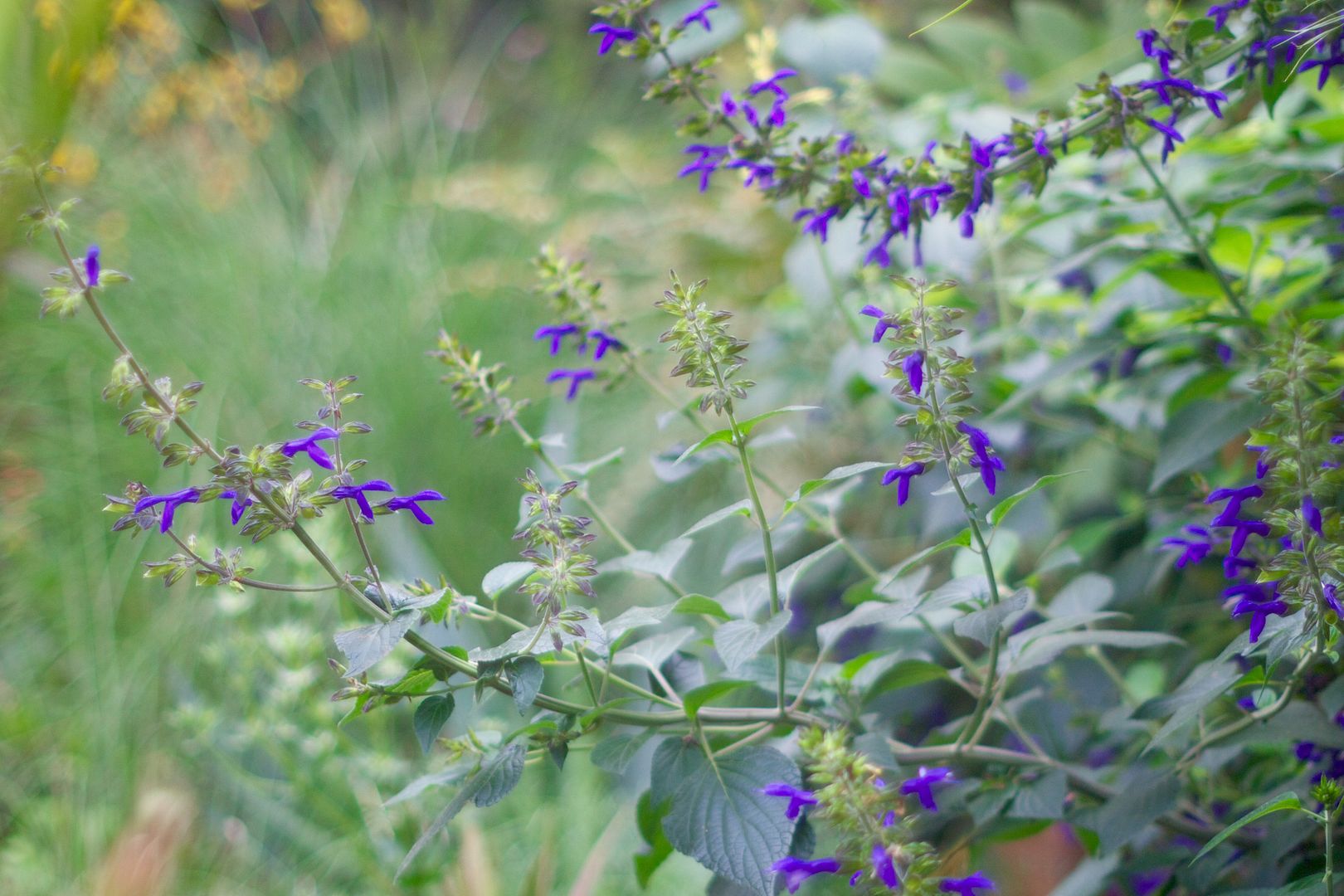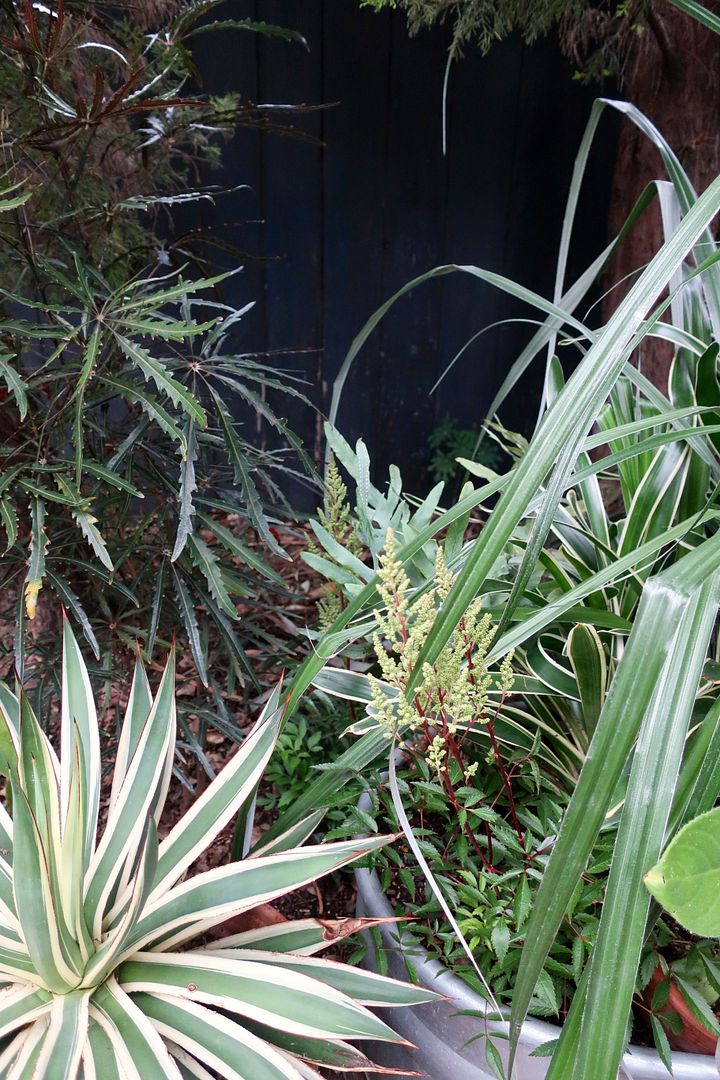 At Village Nursery I found some fun things to add to the shady stock tank in front of the lemon cypresses. I've been using this end of the stock tank to throw in bromeliad pups, so removed a bunch and planted Astilbe 'White Gloria' and a Blue Bear's Paw fern Polypodium (Phlebodium) aureum. As I mentioned last week, a container here with Hoja Santa (Piper auritum) and the False Aralia was moved out, with the Hoja Santa planted under the Chinese Fringe Tree and the False Aralia planted in the ground just about where it lived in the container, so its light exposure conditions didn't change.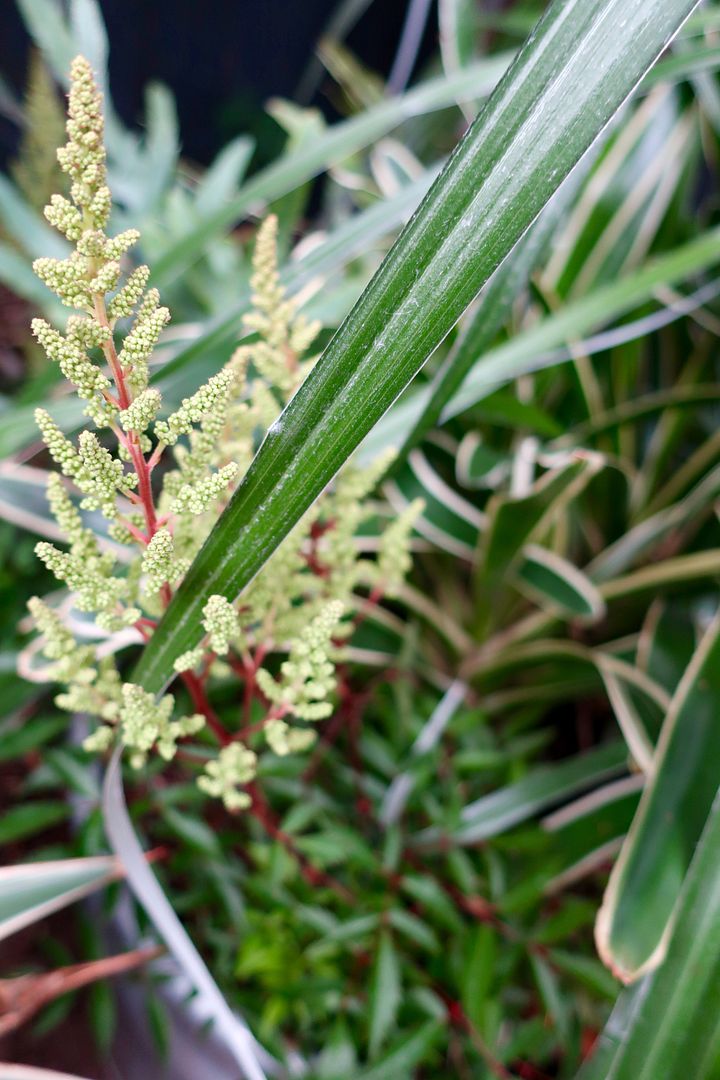 I'm sure there's other New Zealanders I've left out. But meanwhile, elsewhere in the garden…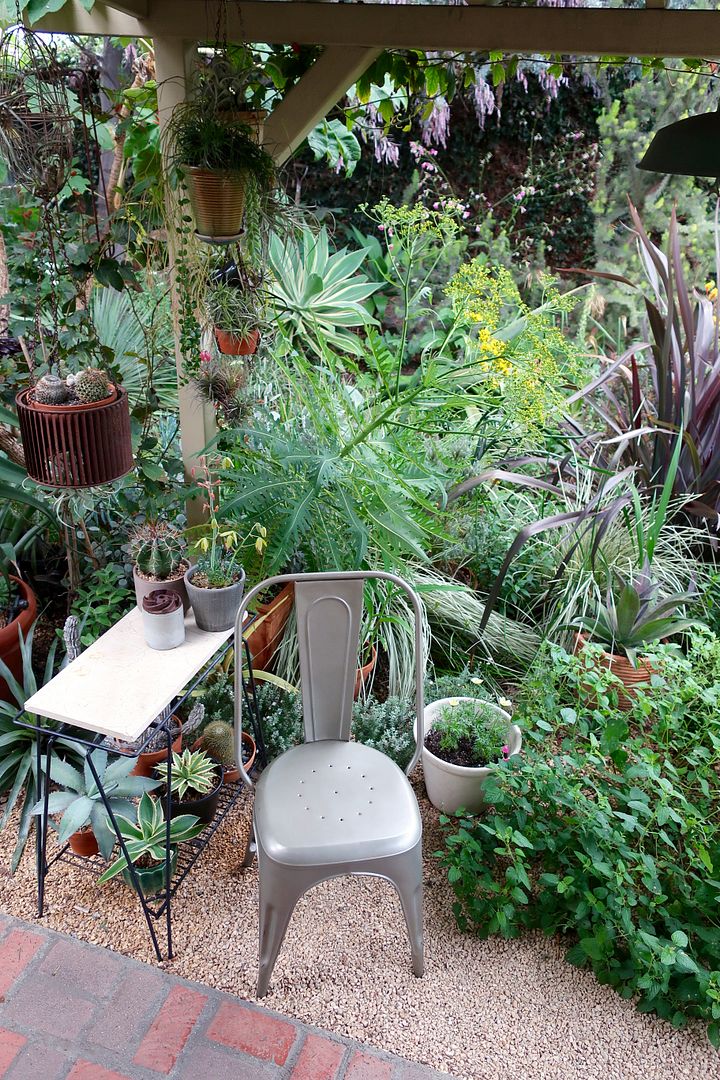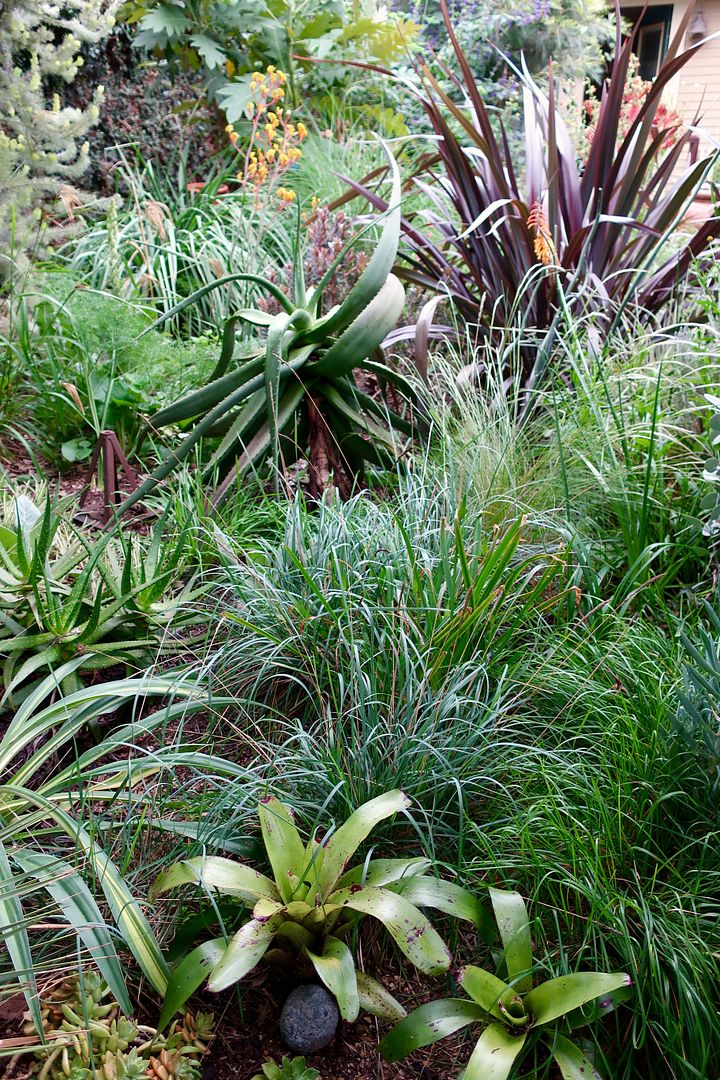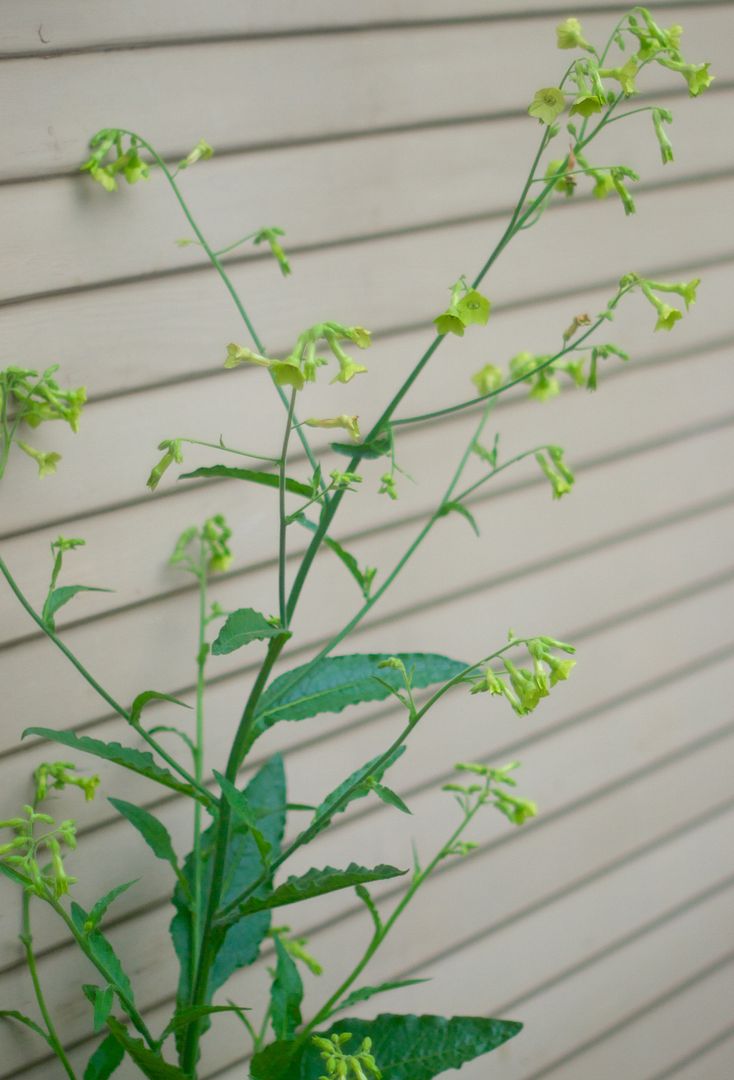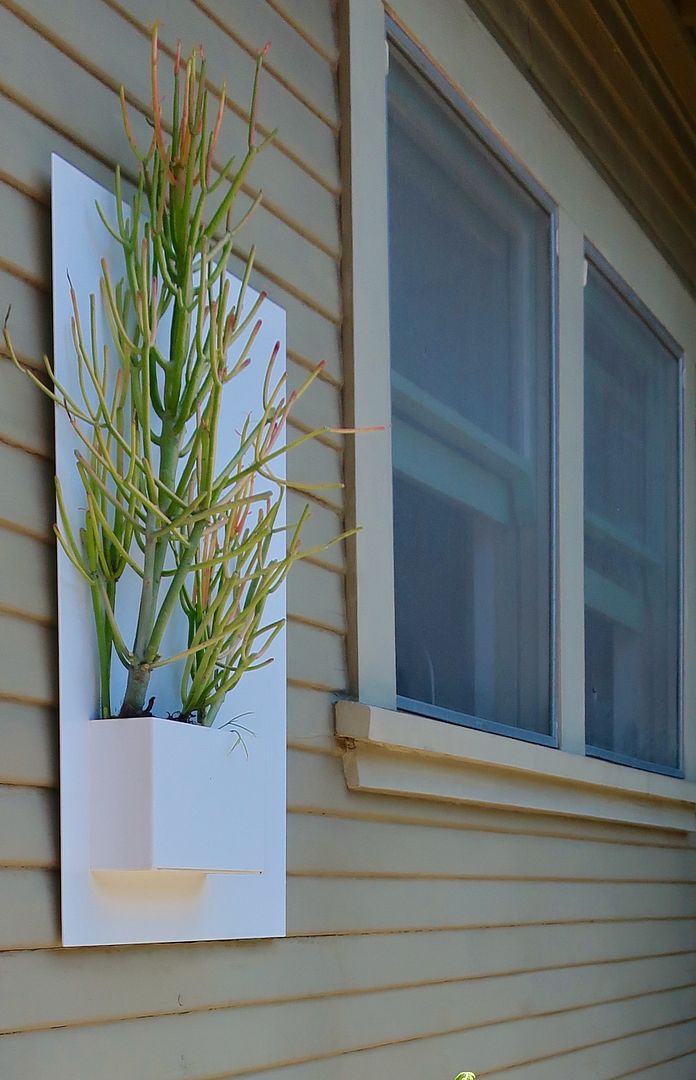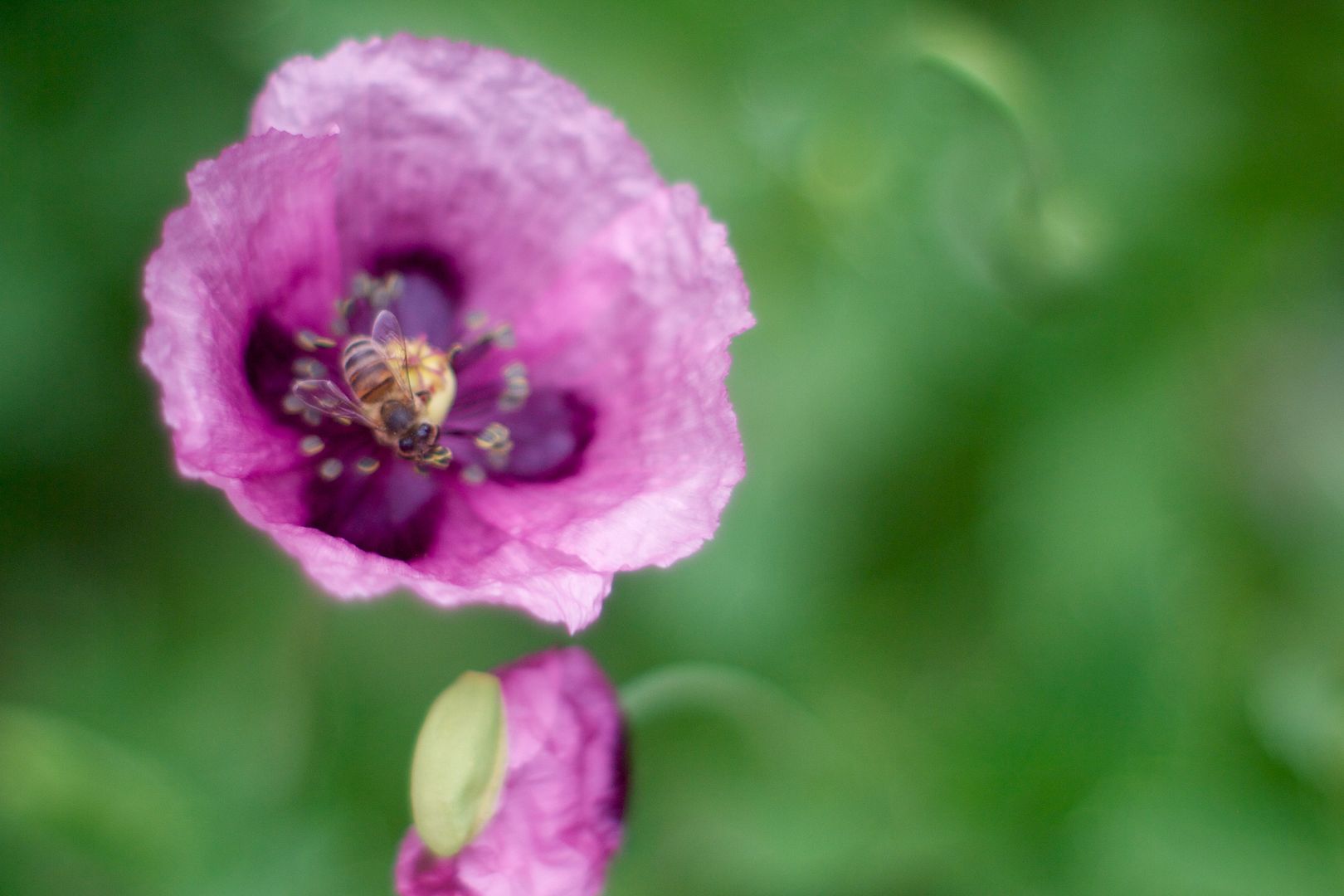 The dwarf breadseed poppies (Papaver setigerum) are just about over, but there's still lots to keep this guy busy. Hope you're having a good week! Take care.