We stumbled into this sight, an impromptu cranberry bog, at Rockefeller Center this past October.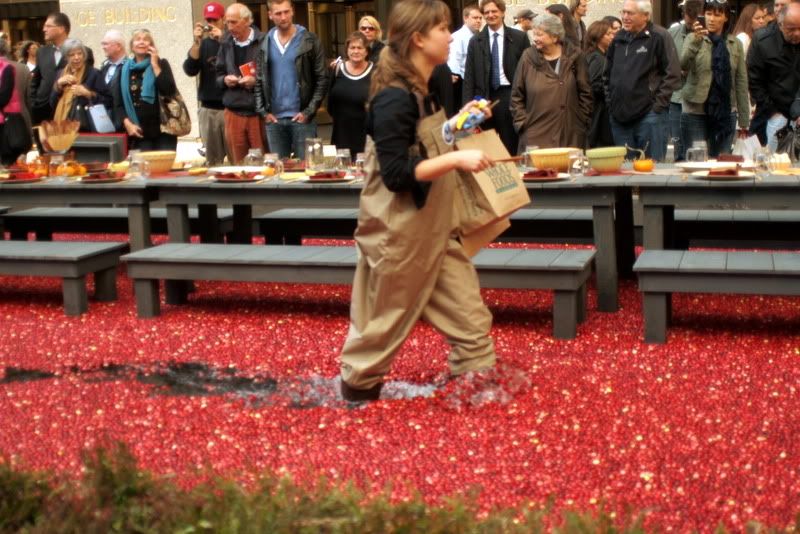 Who on earth could be behind such a spectacle? Exquisitely appropriate seating for the occasion in the form of picnic tables and benches running down the center of the bog, and sturdy, sensible place settings. An army of attendants. Oh, of course…
Just today I found this press release describing the ultimate meaning of this event, and perhaps the show has already aired. At the time, through signage and excited whispers, we learned that Martha Stewart was behind it all somehow but didn't stay for her arrival. I think we were heading for onion soup at the Waldorf-Astoria and could not be deterred. Watching those cranberries slosh and swirl in the wake of assistants shod in wellies was mesmerizing, though.
If cranberries and horseradish sounds like a good idea, give Mama Stamberg's Cranberry Relish Recipe a try. And give thanks your dinner table isn't sitting in a cranberry bog.