Glass mulch can be a pricy indulgence, one I don't often make. But I was recently given a pound of some icy mulch from Building REsources in San Francisco. Why can't I always get presents like this? What luxury to plunge one's hands into a whole sack of this stuff and dress up whatever pot needs a little icing. Rich as Croesus is how I feel.
Icy chips for Senecio medley-woodii and Sedum dasyphyllum var. major.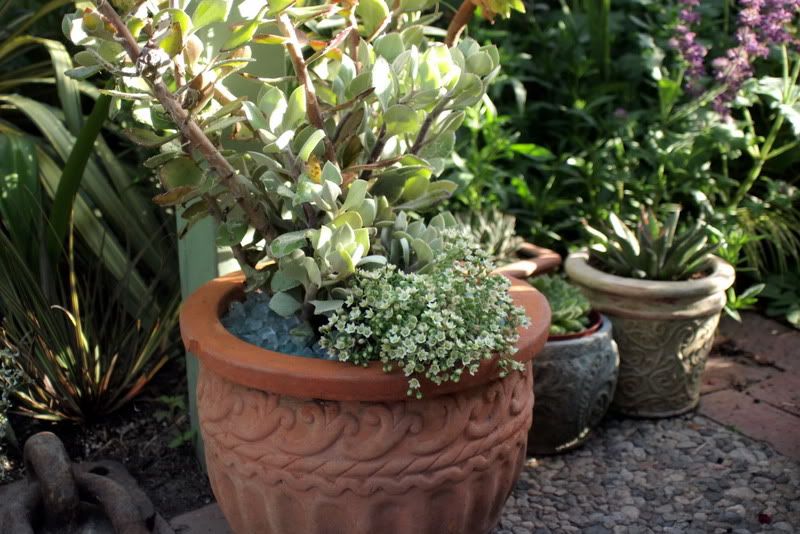 This Aeonium balsamiferum used to be upright, a tower of leafy rosettes, but then maturity and gravity caused its branches to tumble down (happens to plants too), which exposed bare soil on the surface of the pot.
Today when I passed by the collapsed aeonium pot, I remembered that, for the moment at least, I was flush with glass mulch. This hand-thrown pot, brought back in a suitcase from an English pottery, made the trip back intact, only to get chipped here at home, but the aeonium now happily exploits the flaw and spills through the breach. I ultimately decided to tuck in a couple echeverias I had handy into the soil around its collapsed branches. And then I topped it off with a little glass mulch for good measure.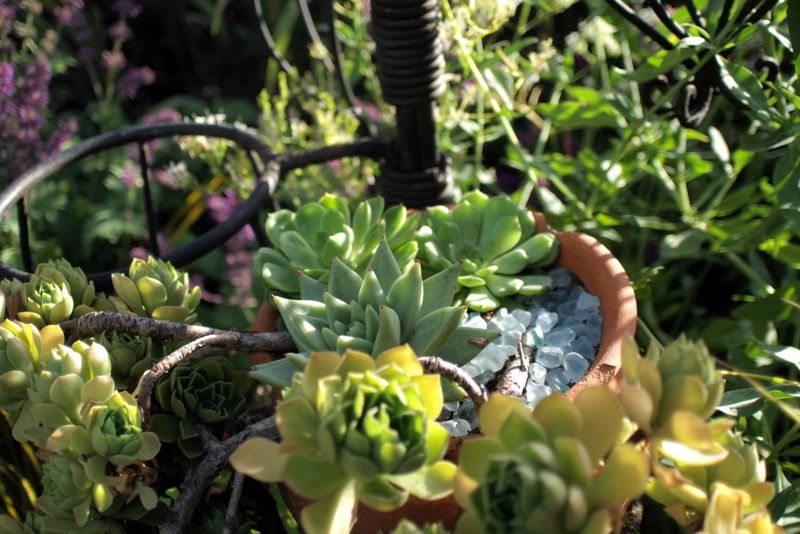 Just like everything else horticultural, fine glass and stone mulches can be addicting. There's a new store in town, Exotic Pebbles & Aggregates that I can't wait to check out.