I was in the area for work-related business so decided to pay a late-afternoon visit to the California Cactus Center in Pasadena. I've had aloes on the brain since visiting the Huntington and wanted to check on the CCC's aloe selection in small sizes. I also wanted to check on availability of the blue form of Agave attenuata, and was brought around to the back where, saints be praised, a new shipment of five was just being unloaded. Flushed with happiness over finding my quarry so soon, I secured a good specimen then wandered the store and grounds for over an hour. (I did find one small aloe, A. peglerae, stemless, glaucous blue thorny leaves, from South Africa.)
Strolling through the store, I found myself reaching for the camera to record not just their plants but their pottery.
It's been over a year since I last visited, but I don't remember the CCC having such an amazing collection of hand-made pottery.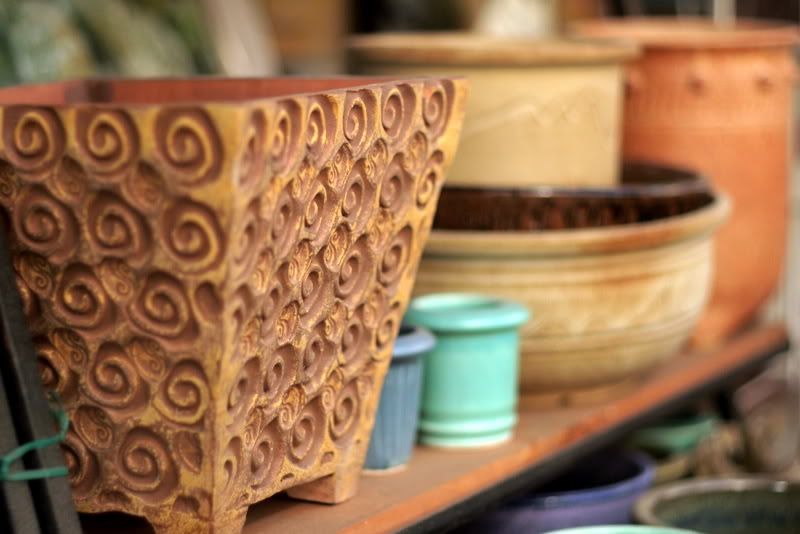 The wire probably secures the pottery against potential earthquakes. There have been a few temblors recently.
>
I flagged down an employee just tell to her what I thought of their marvelous pottery. She said six different ceramicists supply the CCC with hand-made pots, one artist being Mike Cone. Debra Prinzig wrote about him for the LA Times early this year and mentions the CCC has stocked his pottery since 2004. Perhaps carrying a camera around these days makes me more apt to notice the blazingly photographic stuff right under my nose, like having an extra eye?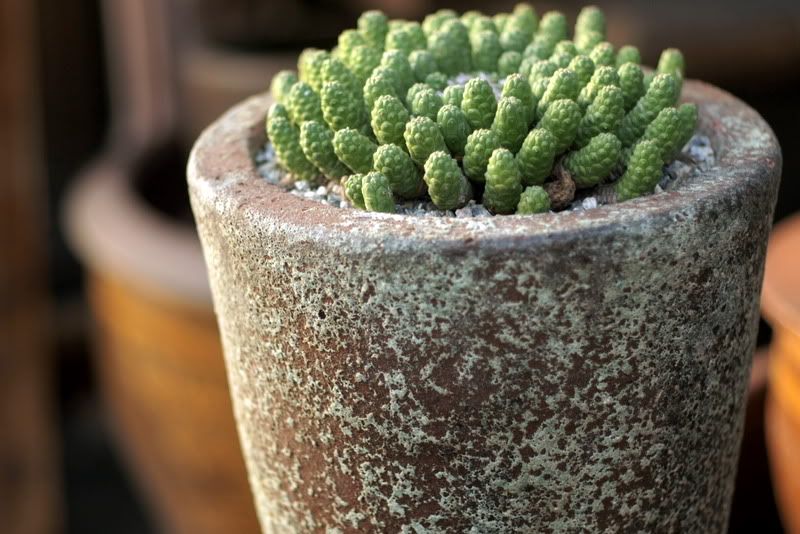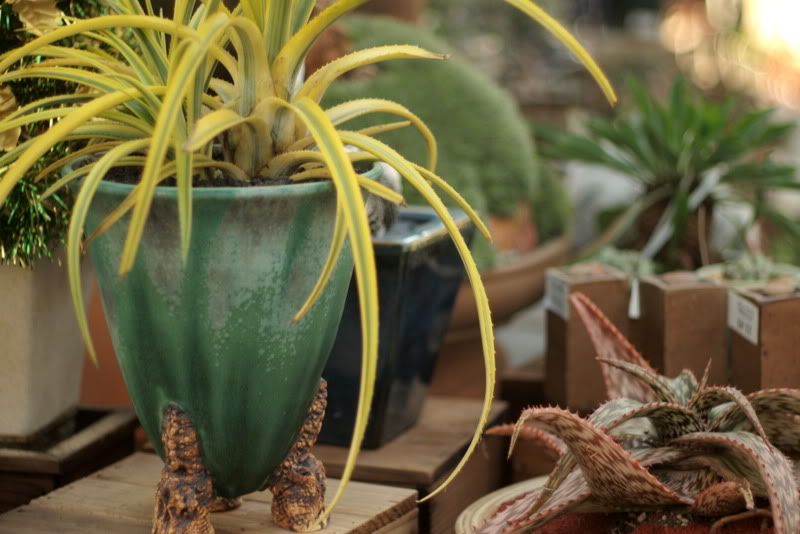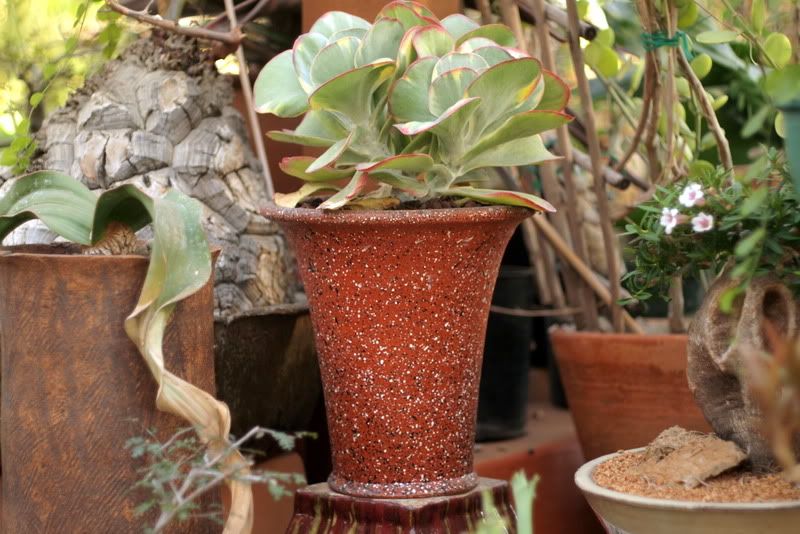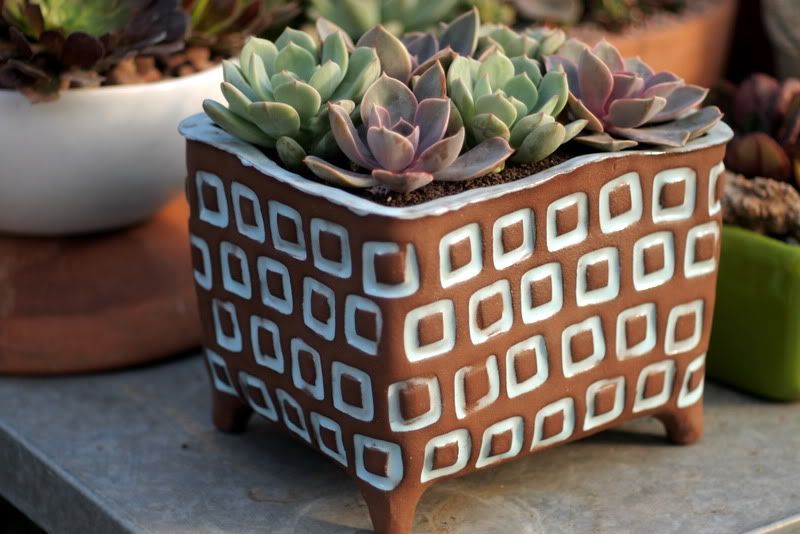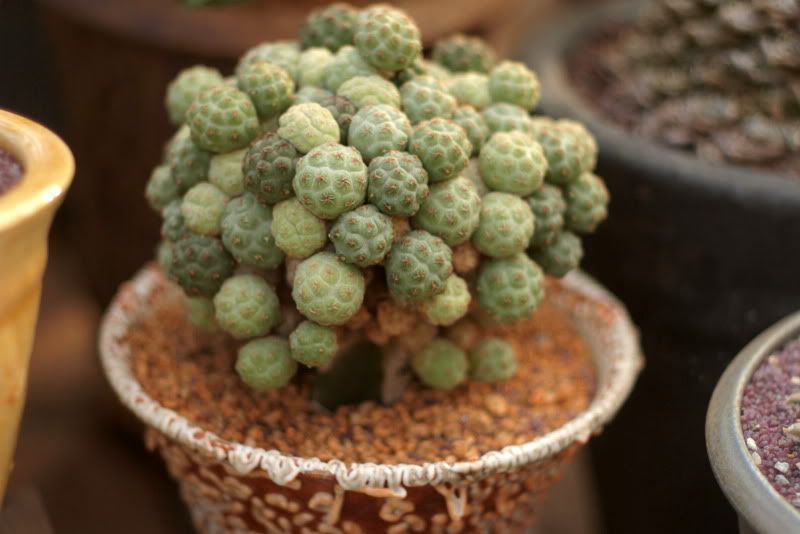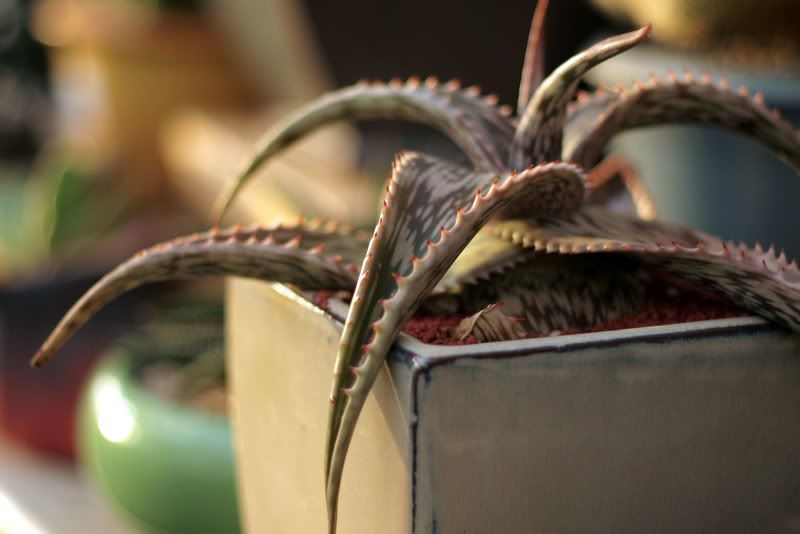 The last monochrome number is Copiapoe tenuissima monstrosus from Chile, but most of those in pots were not labeled. It was a busy shop, and I hated to keep dragging away someone from the potting table to ask about this or that plant. There was a very nice gentleman carrying newly potted specimens out to the shop floor, and I harassed him with questions for a brief time, which he took very good-naturedly. I asked about this dense grower, which he said was from Argentina, Abromeitiella chlorantha. (No, I didn't make him spell it.) The owners had grown tired of the plant and just recently given CCC their specimens. Along with this small pot of Abromeitiella, there was an enormous one, the plant easily 3 feet across.
Uber spiny Aloe erinaceae
Dwarf Agave potatorum, so congested I expected it to sneeze.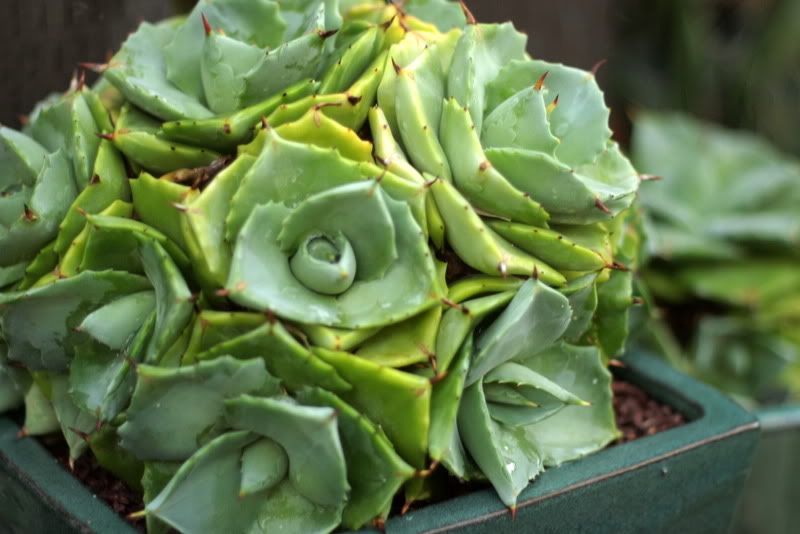 A planted tabletop, embedded with Euphorbia obesa.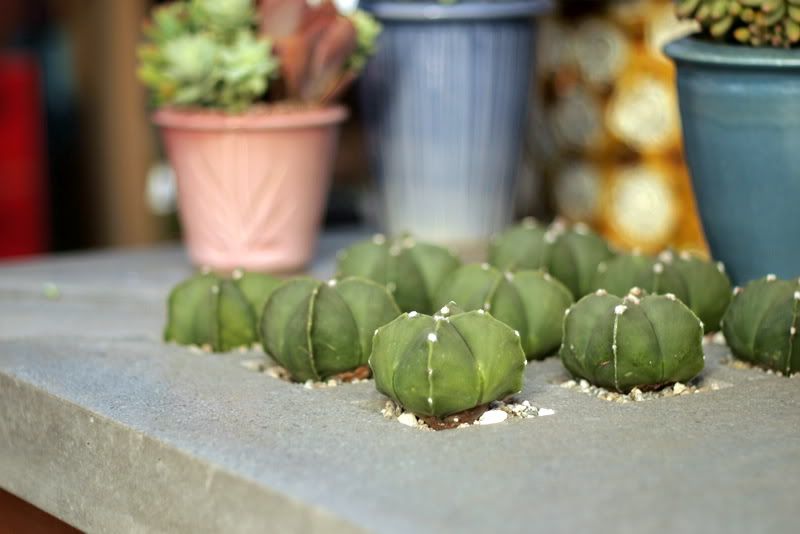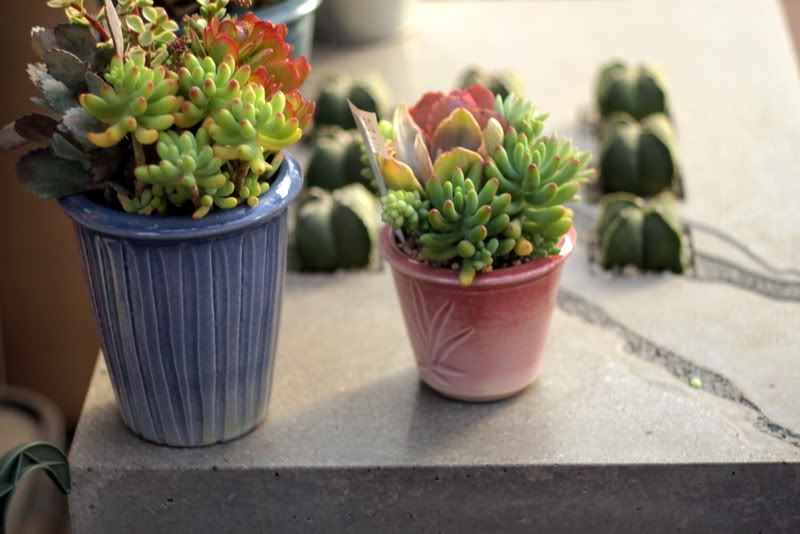 Agaves victoriae-reginae, potatorum, lophantha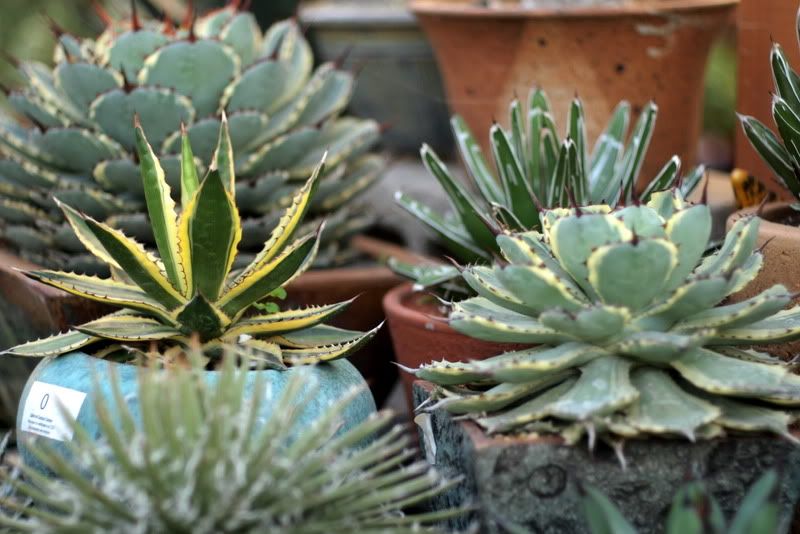 Agave 'Blue Flame,' a hybrid of A. shawii x A. attenuata, more frost tolerant, to the low 20's, than A. attenuata.