The usual state of affairs, I'm told, is Southern Californian hordes invading the Pacific Northwest, or at least such was the case before the great real estate unraveling after 2008. This past week proves that Los Angeles can stay home and still embrace the misty charms of the PNW. Having become accustomed to the ubiquity of their home-grown coffee chain, we're now getting a taste of Seattle-style weather.
Rain, rain, and more rain. Record rain. Rain interrupted by drizzle and topped with a soupçon of fog. Epic 10-year-tropical-storm rain. A-quarter-of-our-annual-rainfall rain. Rain that brings down the canyon mud that closes Pacific Coast Highway at Malibu. Rain that overflows storm drains and brings the accumulated city filth to the Pacific Ocean (and mystery rashes to surfers who venture out in winter storms). Rains that transform freeways into asphalt Slip 'n Slides. Last night I had the relatively rare experience of watching a movie (I Am Love) in which the delicious sounds of rain were drumming on screen while those same delicious sounds echoed against our window panes.
All of which means there'll be more wet plant photos this week taken during lulls between the storms.
Furcraea foetida 'Mediopicta.' This agave relative can handle the increased moisture.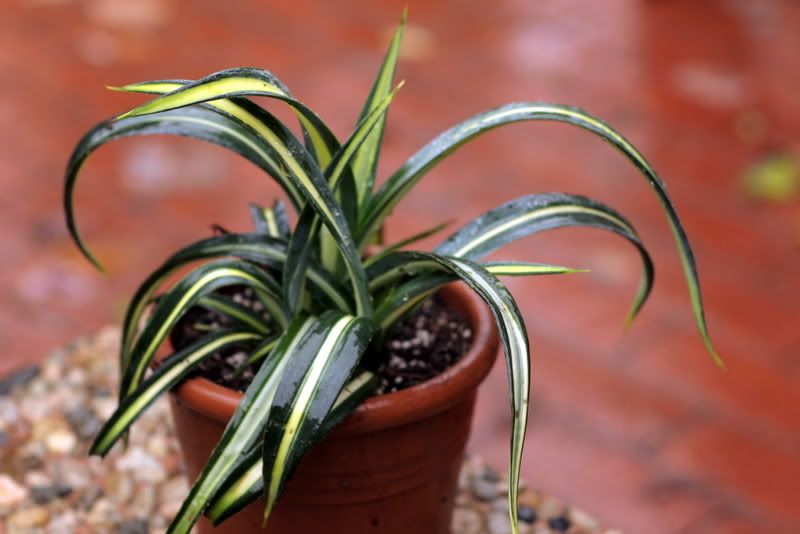 Senecio anteuphorbium turgid with rain.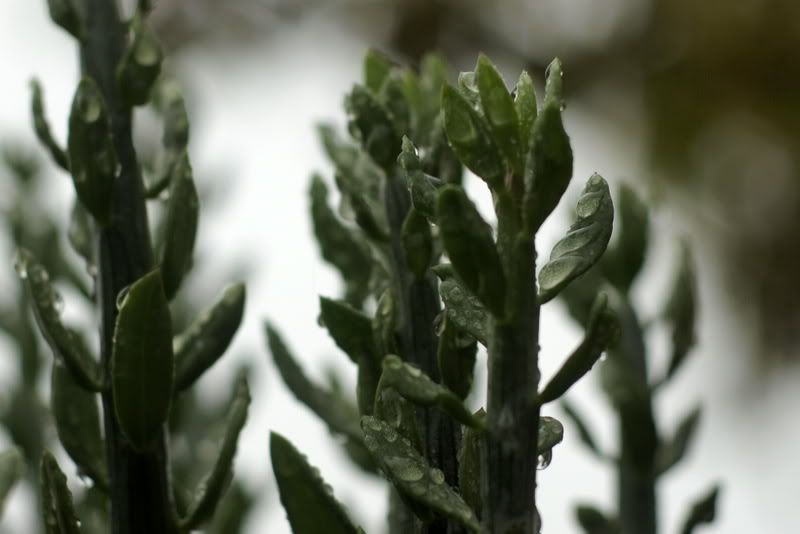 Winter-red stems of Senecio medley-woodii.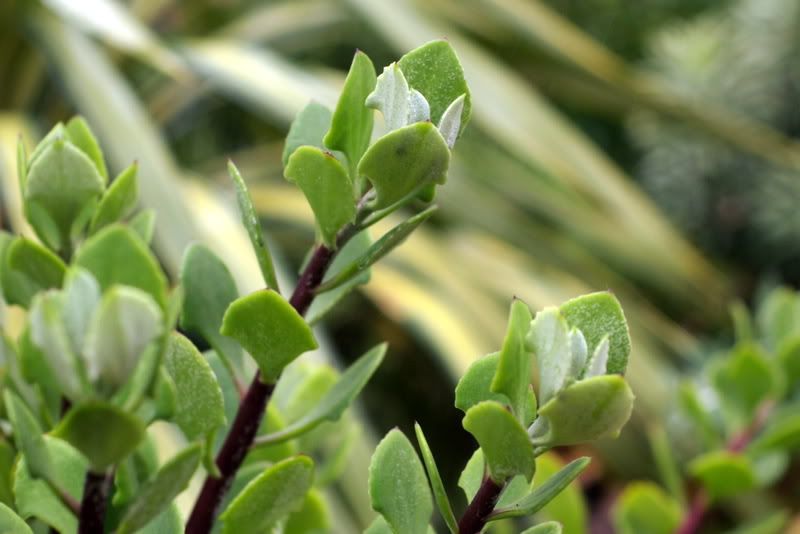 Mystery cotyledon from flea market that resembles "Cotyledon orbiculata cylindrical lime green leaf" (found at Lifestyle Seeds website)
Big storm predicted for tonight. Perfect night for baking cookies and re-viewing Blade Runner, which does great movie rain.