I didn't get around to re-watching Blade Runner for the zillionth time the other night, that gorgeous cinematic meditation on memory.
("All those moments will be lost in time, like tears in rain.")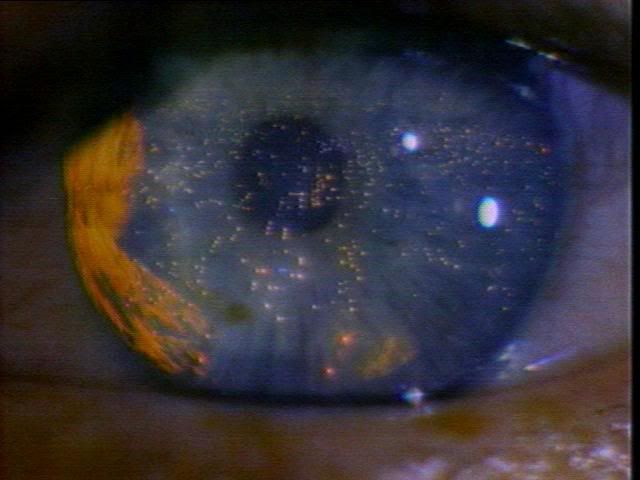 But these record-breaking rainstorms are doing a fine job of churning up childhood memories of past winter storms.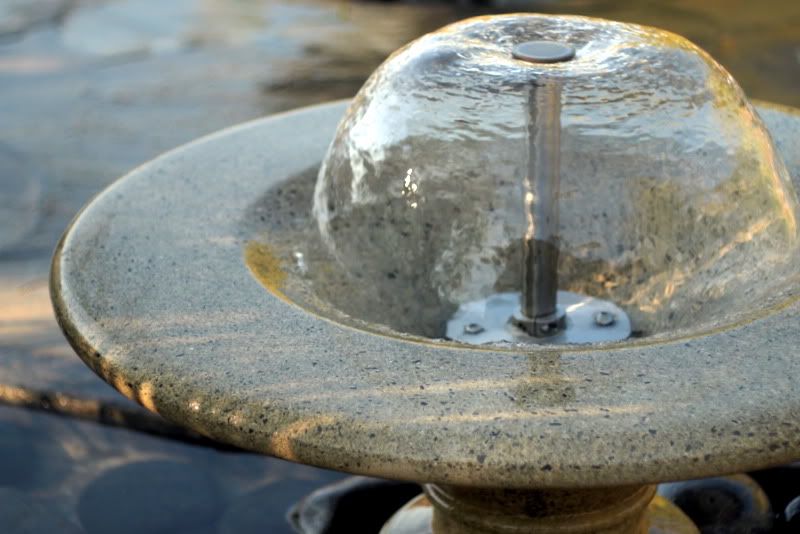 Fountain from the Children's Garden at the Huntington Botanical Garden

Memories of the seasonal winter rains of the Los Angeles of my childhood always depict them as biblical in scope. If memory is to be trusted, winter meant a perpetual rainy day schedule at school, which included both the agony of being deprived of playground time (no dodgeball!) and also the sweet relief of an early pickup by mom, maybe as much as a half hour. In other words, an eternity. One year after torrential winter rains, we were treated to the rare and wondrous spectacle of toads spawning in the shrubbery then hopping to freedom down suburban driveways. In spring, forts were built in the lush, tall grass of the empty field located at the end of the street, a negative space that absorbed any activity a childish imagination could conceive, in addition to efficiently absorbing runoff from winter storms. Commerce abhors such vacuums, and that open field, the protean kingdom of every kid in every house in that GI-Bill-mortgaged neighborhood, long ago disappeared under condominium developments.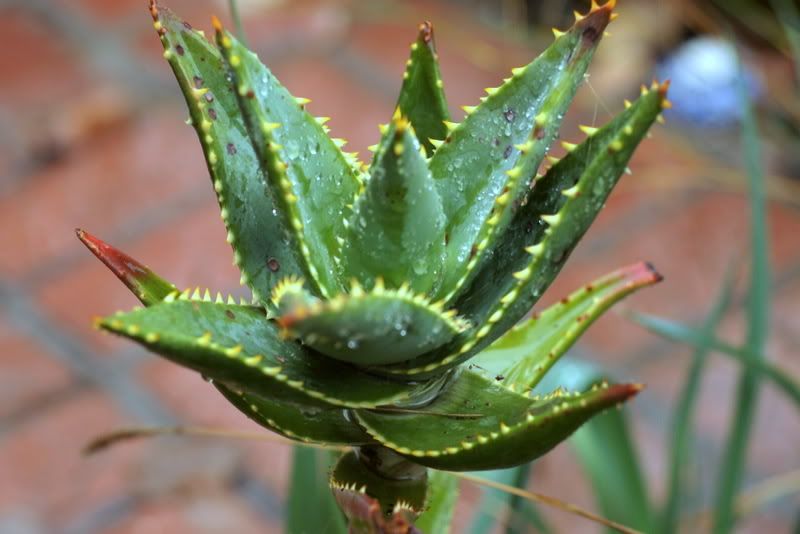 Aloe distans weathering the storm
Or such was my imperfect remembrance of rainy winters past. Keith Richards may remember everything, but I emphatically do not, and I know enough to be wary of my tendency to embellish. The soft clay of a child's imagination makes for strong, indelible impressions that searingly imprint emotional truths which can sometimes lack strict historical accuracy. As I suspected, the statistics tell a slightly different story. There were a couple years of relatively heavy rain, 25 inches or more, when I was between the ages of 8 and 12, no doubt when I formed my vivid and lasting impression of Los Angeles' Mighty Winter Rain, but the statistics also show there were plenty of low rainfall years interspersed too.
Rainfall in Los Angeles County, in inches per annum, shows the wide variability that factors into the county average of approximately 15 inches a year. To shorten it up, I've started at 1960, but the link goes back to 1878. Bear in mind, Los Angeles rainfall typically comes in short, dramatic, gully-washing bursts, not light drizzle over extended periods of time.
1960—9.57
1961—5.83
1962—15.37
1963—12.31
1964—7.98
1965—26.81
1966—12.91
1967—23.66
1968—7.58
1969—26.32
1970—16.54
1971—9.26
1972—6.54
1973—17.45
1974—16.69
1975—10.70
1976—11.01
1977—14.97
1978—30.57
1979—17.00
1980—26.33
1981—10.92
1982—14.41
1983—34.40
1984—8.90
1985—8.92
1986—18.00
1987—9.11
1988—11.57
1989—4.56
1990—6.49
1991—15.07
1992—22.65
1993—23.44
1994—8.69
1995—24.06
1996—17.75
1997—10.83
1998—27.85
1999—8.06
2000—11.97
2001—19.60
2002—7.29
2003—13.37
2004—20.10
2005—26.61
2006—11.61
2007—5.66
2008–14.43