I'm probably shooting myself in the foot, contest chances-wise, by blogging about this Modernica contest. God knows, you guys are probably breakfasting, lounging, and blogging on fabulous mid-century furniture as I type, incredibly photogenic pets at your side. But along with this being a naked pitch to grab votes for Ein, it's also encouragement to participate and add your own photos. (Whoever wins, that's the way it crumbles, cookie-wise, as C.C. Baxter/Jack Lemmon wisecracks in one of my favorite movies, The Apartment, a mid-century classic.) Hopefully, Ein's photo will be added to the Modernica blog this week for voting, which is done in weekly elimination rounds. The contest is open through the 31st of January.
Our entry is "Ein on Thonet," regal as always.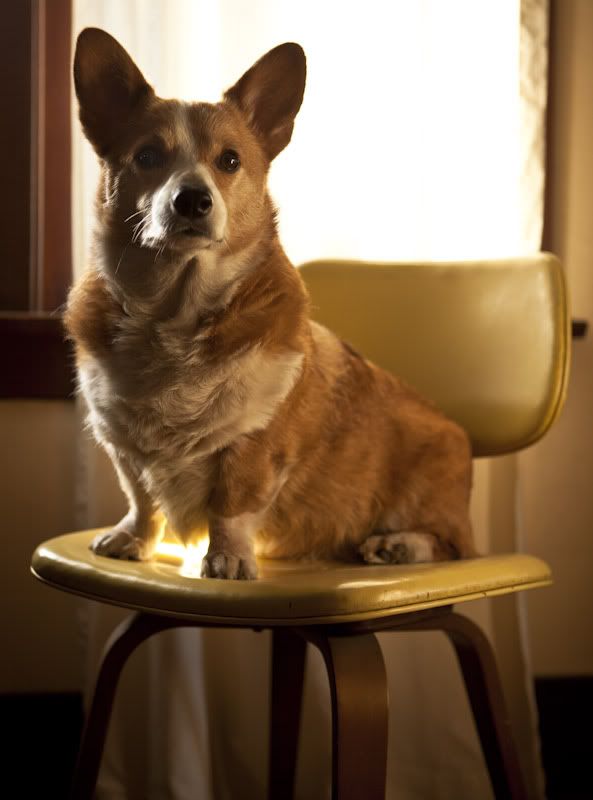 Winning Val Easton's Plant Talk contest earlier in the year has me thinking I may be on a roll, luck-wise. I'm going for the George Nelson saucer lamp.
And, it goes without saying, all our pets are winners.