This is some of what I'll be spending my tulip money on next year.
The 'Double Beauty of Apeldoorn.' No more 'Apricot Beauty,' demure bordering on insipid. (For pots at least, maybe not massed in the landscape.) By March I'm ready for flowers to squawk like parrots.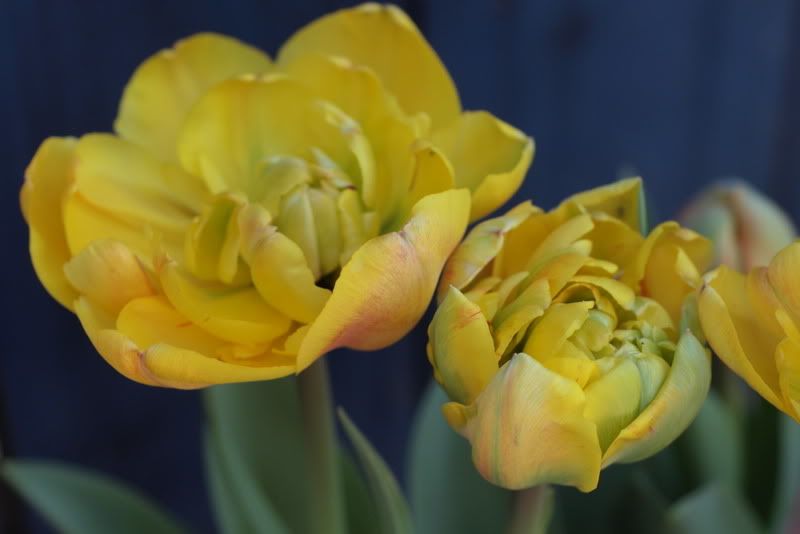 This is the second year in a row I've purchased and prechilled this flamboyant double tulip. What a fine Easter present (to me).
Maybe fewer bulbs to a pot for next year. These flowers are huge.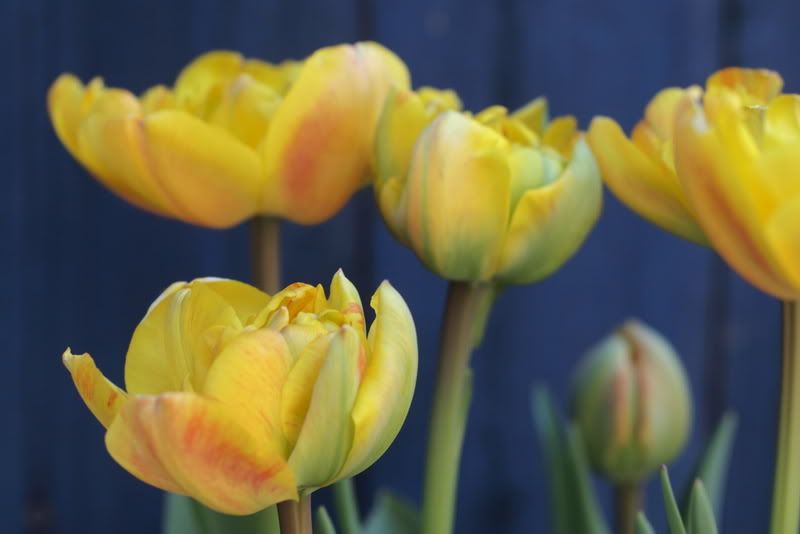 It's probably not necessary to write that there are no big spring bulb displays in Los Angeles.
In fact, many Southern Californians only know spring as the time of year to retrieve their flip-flops from under the bed.
I like the way these tulips announce spring, loud and gaudy.