Sounds less zombie-ish in French: Reine de la Nuit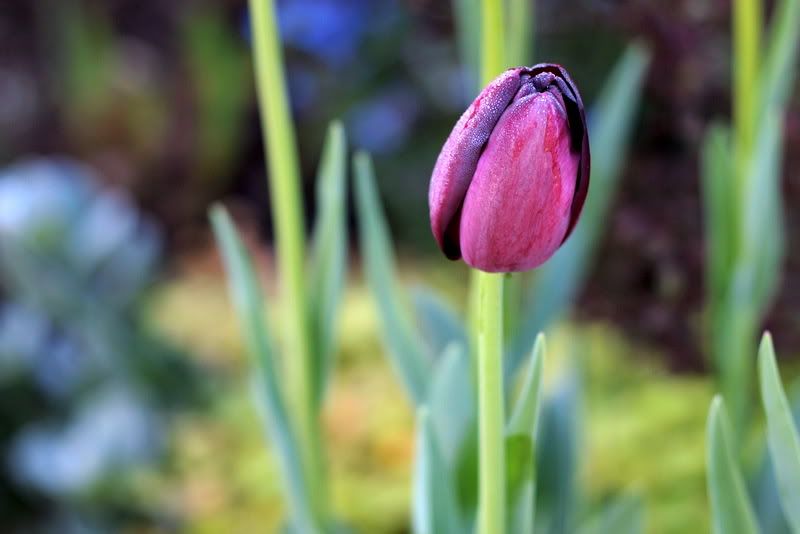 Amazingly long stems, over 2 feet, planted in a shallow bowl.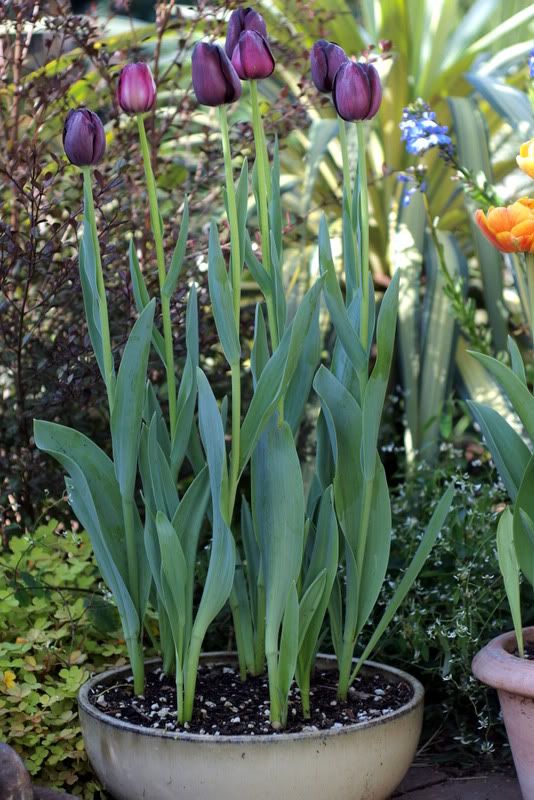 With 'Double Beauty of Apeldoorn'
This will most likely be my final tulip report. A couple pots of bulbs had deformed flowers, short stems.
So the winners this year for tulips amenable to forcing, undergoing 6 weeks of prechilling for this zone 10 February/March display are:
Queen of the Night, Brown Sugar, and Double Beauty of Apeldoorn.
Mail-ordered from Bluestone Perennials in summer of 2010 for delivery in fall. Good price, excellent quality. Order in summer, July/August, for the best selection.
Upon arrival, stash bulbs in an empty vegetable crisper in the fridge. I always plant the bulbs the day after Thanksgiving, an easy date to remember.
The stunted losers were a grab bag of mixed bulbs bought at a local nursery, an impulse buy. An impulse to be resisted next year.
Cheap, easy fun, like doodling with crayons.
(Edited to add: 'Apricot Beauty' forces well, too, just wasn't a personal favorite.)