Current rainwater catchment system: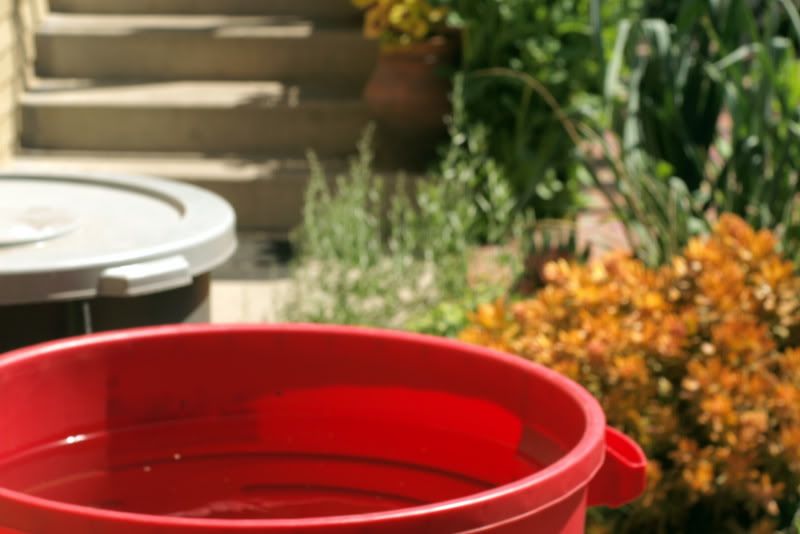 Desired rainwater catchment system, available now, half-price, through Groupon.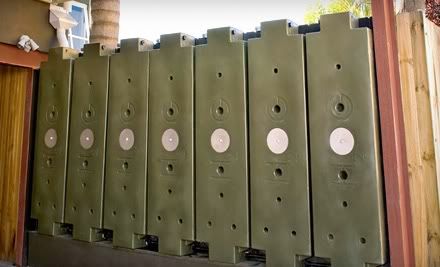 We've been dithering for some time over how to incorporate into a small lot what have been up to now bulky rainwater collection systems.
The size, the modularity, the ease of fitting into the slim, unused spaces against the garage, everything about this system speaks to us.
My plan, once the 150 gallons of rain water is used up sometime in summer, is to fill maybe just one of the tanks for disaster water supplies.
(In Southern California, we're talking earthquakes.) Use that water on the garden in fall before the winter rains, refill with winter rain, then repeat the usage cycle.