I would've never been able to get this angelica to bloom in the garden. Trust me, I've tried.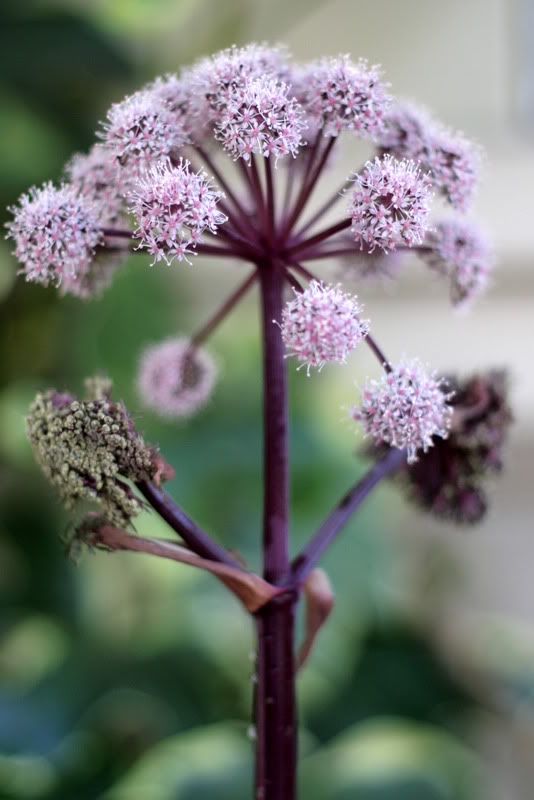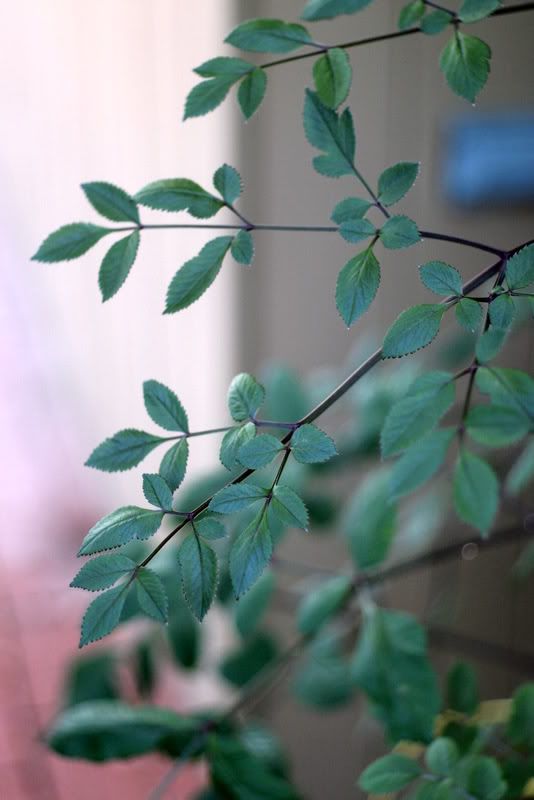 Rich soil, consistent moisture, strategic sun exposure, these crucial conditions could only be offered in a container.
Angelica stricta 'Purpurea' was planted spring 2010 and, being biennial, is blooming this year.
Morning sun, afternoon shade here in zone 10, where no rain will fall until next winter. Ensuring this wondrous umbellifer's survival was the ultimate goal, but the ruby stems, elegant compound leaves, the buds unfolding into a complicated pinwheel inflorescence — all are added reasons to grow this angelica in a pot, preferably close to a hose spigot, where it can be easily admired.