Excitement builds as this aralia shows signs of life. Aralia cordata 'Sun King,' slightly bug-eaten, from Plant Delights, planted fall 2010.
I've been hovering over this one, coddling it, schlepping gallons of water to it in the very back of the garden, adding lots of mulch to keep it cool.
I'm not too sure how much shade this one will need to keep from burning. So blindingly chartreuse, the camera picks up very few leaf details.
I replaced some winter-blooming annuals in this container with this tough shrub for summer.
Ozothamnus 'Sussex Silver,' mimicking the columnar growth of a dwarf, silvery cypress.
I didn't like where I had planted it in the front garden, so will keep it potted for now. Old, dried flowers hanging on.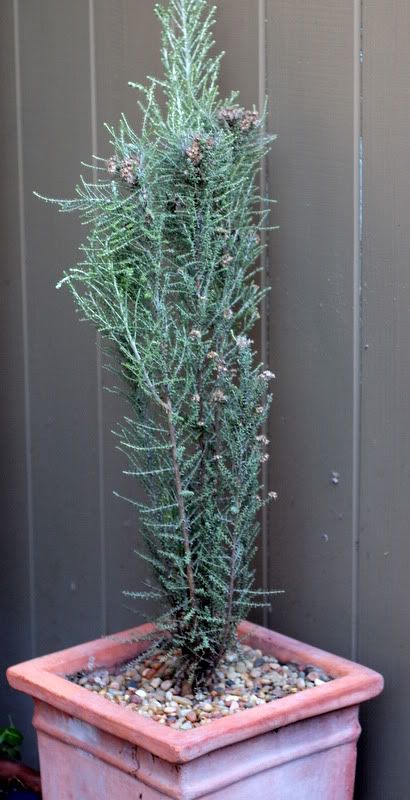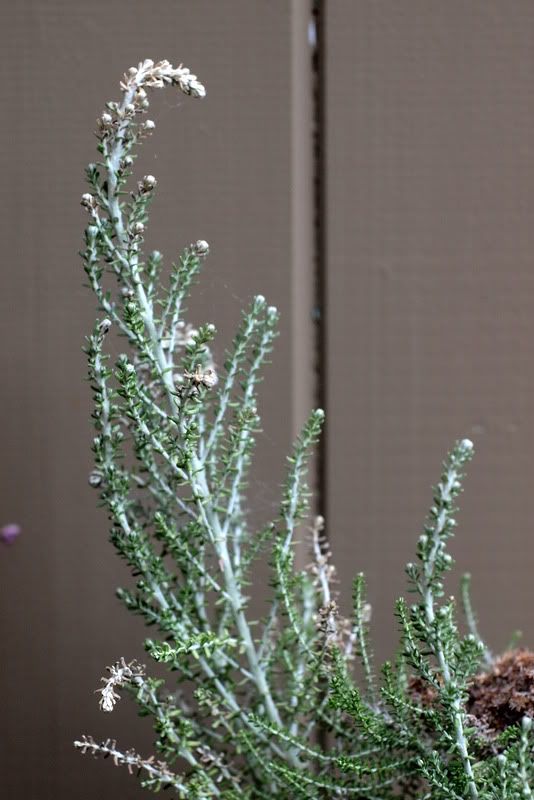 Athanasia acerosa has it all, arresting foliage, great flowers to lure me and insects.
These yarrow-like blooms last a long, long time.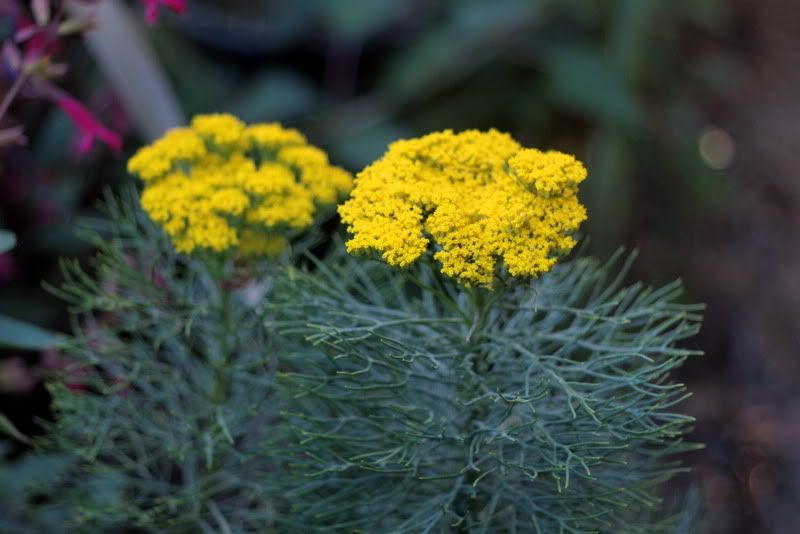 This teucrium I bought last summer under the name 'Fairy Dust' has been a wonderful surprise. Planted in a dry, narrow strip, full sun.
Here a branch leans toward the ground, snuggling up to a cotyledon, but it's otherwise an upright grower to about 3 feet. Small white flowers.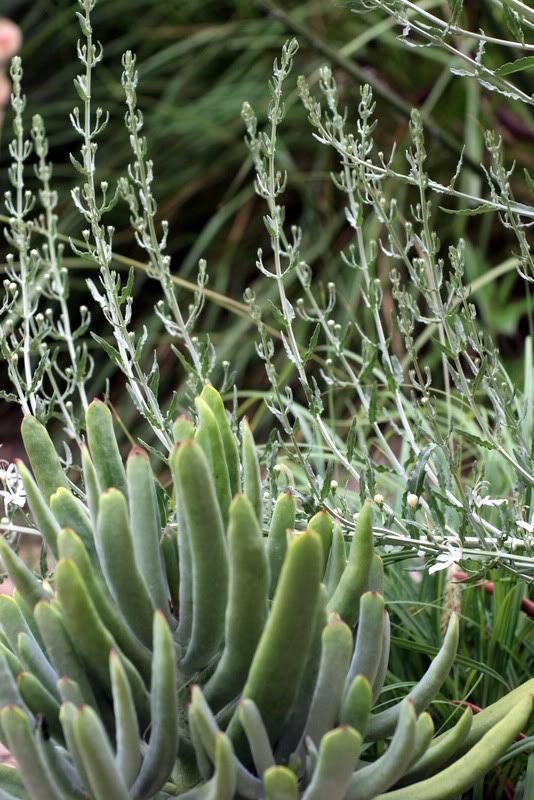 Fallopia baldschuanica 'Lemon Lace,' from the knotweed family, formerly polygonum. The silver fleece vine, for shade.
It's true, chartreuse gets a lot of play in my garden. (Some might say too much for such a small garden.)
Pheasant berry, Leycestria formosa, a cut-back shrub, moved closer to the hose spigot last year but still in dappled sun most of the day.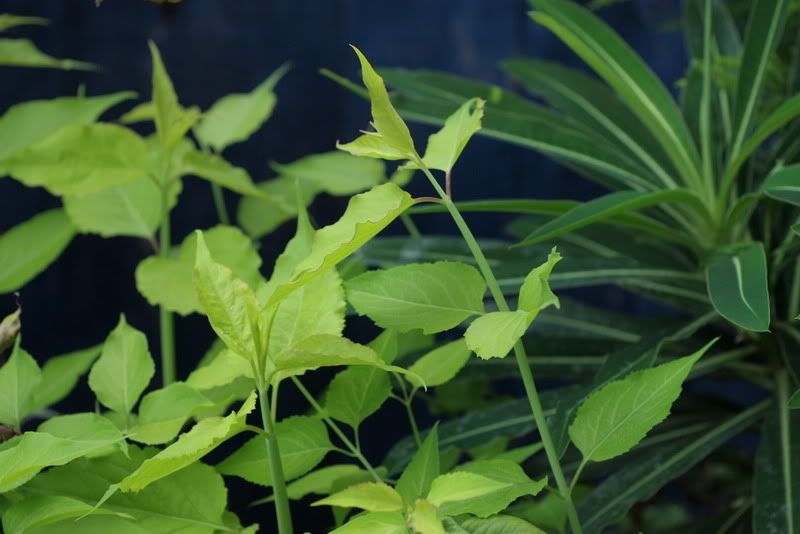 Corrugated leaves of "dinosaur" or Tuscan kale.
Thanks to Pam at Digging for giving us a chance to strut our favorite leaves every month.