San Diego Cactus & Succulent Society Plant Show and Sale at Balboa Park (San Diego), California. First-time visit to this amazing show in an open-air courtyard at the Casa Del Prado of Balboa Park.
I'll stick with photos of some of the more familiar denizens, like echeverias and agaves, and leave the notocactus and mammillaria for another post.
Echeveria agavoides 'Ebony' basking in glow (glare) from award plaque
unnamed sempervivum and Agave lophantha 'Goshiki Bandai'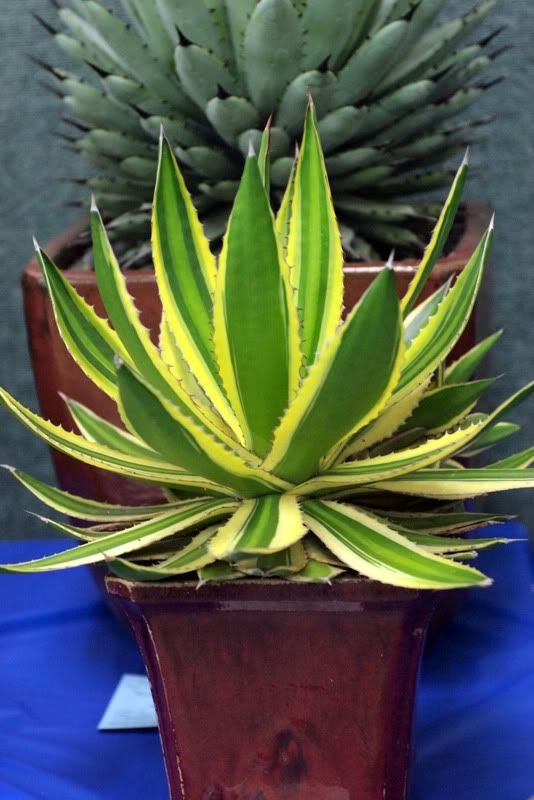 Crassula capitella. I noticed a lot of visitors came just to see the pottery.
These two followed me home, Agava parrasana 'Fireball' and a tiny version of this several years' old Euphorbia bupleurifolia