Yesteday, the Modernica sale, 9 a.m. to 4 p.m.
A couple wire, Eiffel-Tower-base chairs were tentatively on my list, like these: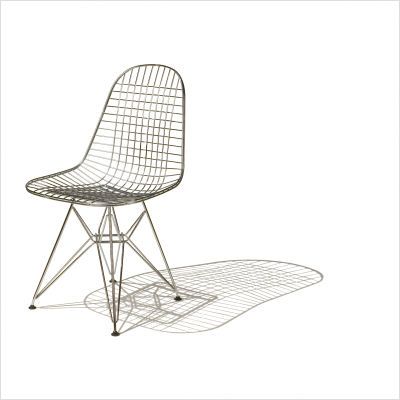 But the sale itself was such an amazing spectacle of Mid Century Modern mania that I lost my focus, becoming completely absorbed in the Build The Perfect Chair assembly line in the back of the warehouse, where fiberglass shells in luscious colors could be wedded to metal or wood bases in endless iterations. You just hand over your selection of base and shell to the elves with the screwdrivers and within five minutes or so your gorgeous chair was born and ready to go home.
Problem was, those pesky, fuchsia-colored "Sold" signs were already taped to quite a lot of stuff.
Amid the buying frenzy, some people did manage to keep their cool and detachment. Oh, but not me.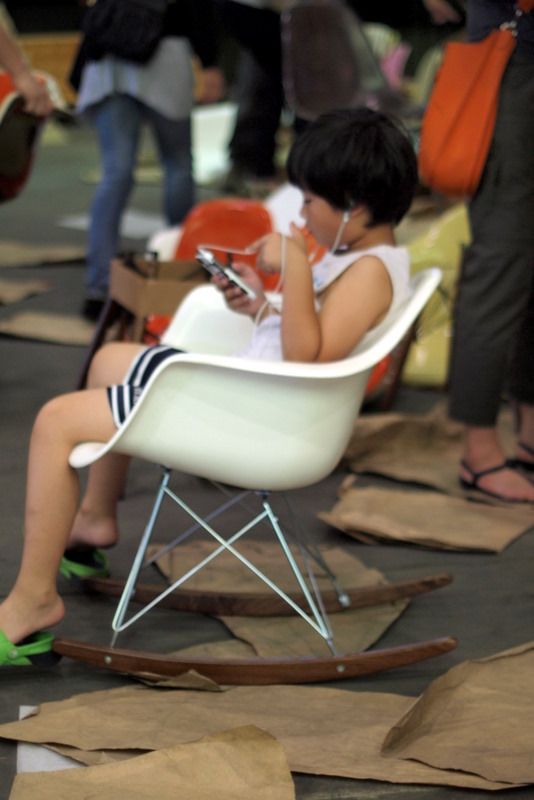 The wire chairs on my list were available in silver or black, but I had forgotten all about them and instead needed to Build The Perfect Chair, a "Case Study" rocker in a mustard or pale green like this. (List? What list?)
By the time I arrived at 11:30 a.m., my favorite colors had long since been picked over. I circled around a group of seated shoppers who had several of my color shells in neat stacks at their feet waiting to be assembled. "Nice color," I murmured nonchalantly as I walked by. At least I tried for nonchalance, as much as one can hissing through clenched teeth. (I'm kidding, of course.) The other three or four, maybe six times I walked by the group with my color I murmured nothing at all. I hope I wasn't scowling.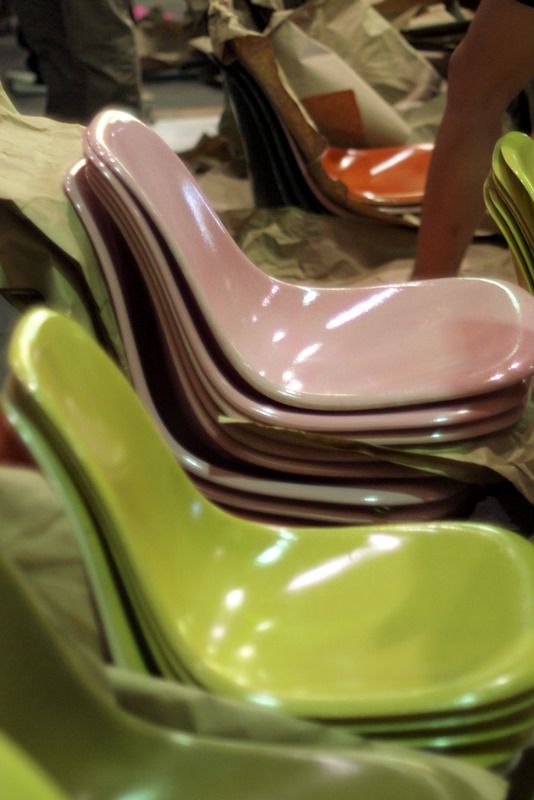 Lots of white and beige left of the fiberglass shells with arms, but I wasn't interested.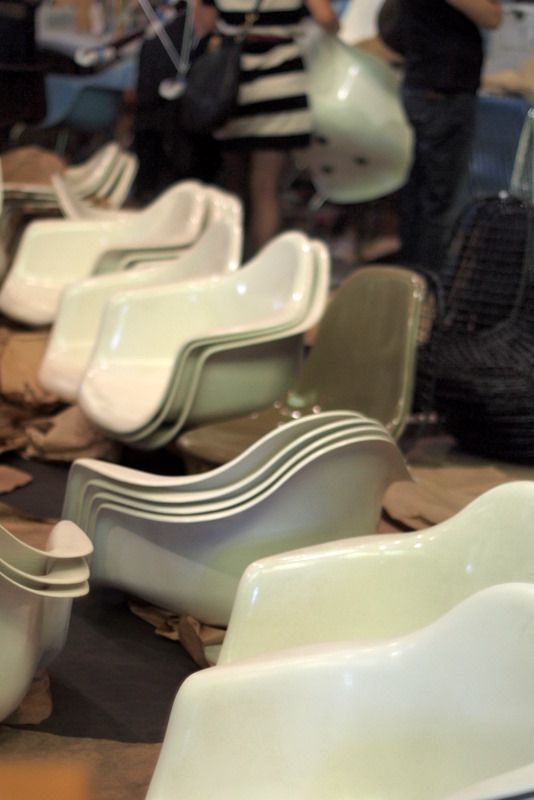 I mentally built dozens of chairs, which is actually loads of fun, but ultimately left the warehouse sale chairless.
And since there's not a foot of available floor space left in the house for more chairs, it's not such a tragedy.
Lesson for next year's sale: Arrive early, have a firm list of chairs including colors and bases preselected, and do not waver.
And clear some space in the house for that rocker.
(NB: This post by Apartment Therapy, and the following comments, discusses the ownership of Eames' fabricating equipment, "Modernica Acquires Fiberglass Shell Chair Equipment"